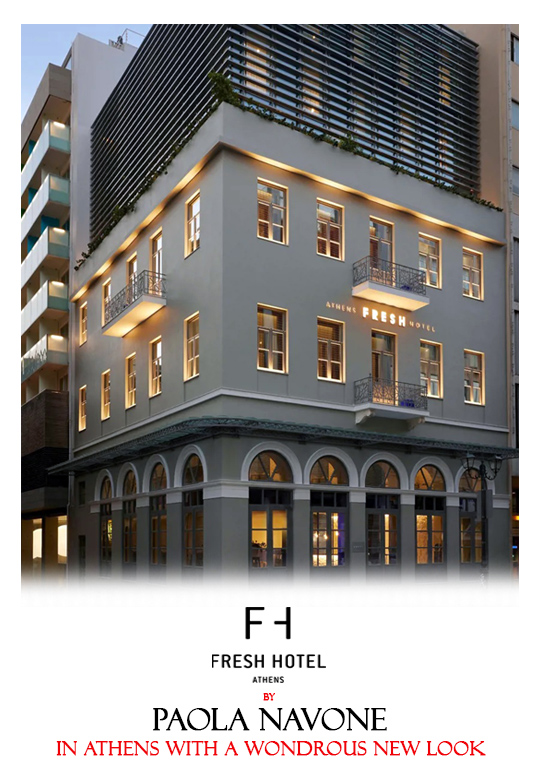 presented by
FRESH HOTEL BY PAOLA NAVONE IN ATHENS WITH A WONDROUS NEW LOOK
Published by Sugar & Cream, Friday 29 September 2023
Images and text courtesy of Fresh Hotel (designhotels)
Celebrating Contradictions
Working with renowned Italian interior designer Paola Navone's Otto studio, Fresh Hotel in Athens debuts a bold expansion and fresh new look. Connecting its original modernist building with a neighboring neoclassical structure, the hotel now opens to one of the city's most historic boulevards and features a brand-new restaurant, roof terrace, and 15 additional guestrooms—many of which boast views of the Acropolis. Combining contemporary, historic, and folkloric design elements, the property has been transformed into a microcosm of the city beyond; a place where old meets new, where contradictions are points of celebration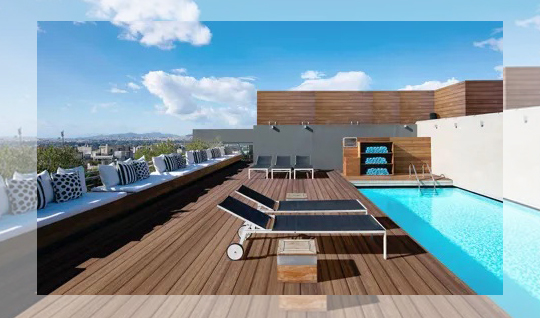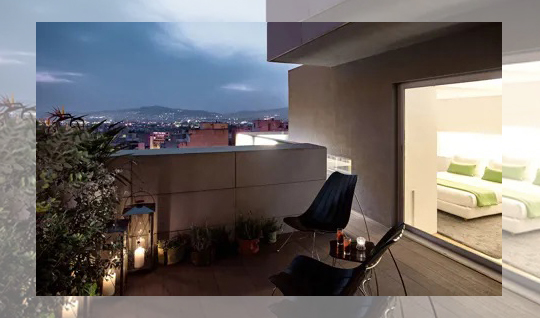 Athens is a city of social, economic, and cultural contrasts, and with a brand-new expansion and redesign, Fresh Hotel aims to reflect and celebrate such differences. First opened in 2004, the hotel occupied a decidedly modernist building, defined by concrete and glass. But in 2019, Original Ada Yfanti began an overhaul to interlace this structure with a neighboring neoclassical one and create an entrance on the historic Athinas Street. Although it is only one kilometer long, the street is renowned as the city's first boulevard; today, it is full of both historic and avant – garde buildings and connects two different districts with two different cultures. Finding inspiration in the lively street it now faces, the hotel brings together seemingly disparate architectural and design choices and basks in the beauty of their differences: Modernism mixes with neoclassicism; interiors are both nostalgic and avant – garde, refined and whimsical, traditional and spirited. Fresh Hotel's fresh look, officially debuting this month, finds splendor in imperfection and celebrates the eclectic city beyond—from its ancient roots to its contemporary developments.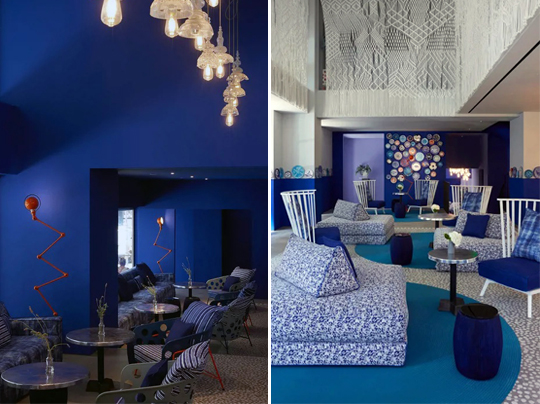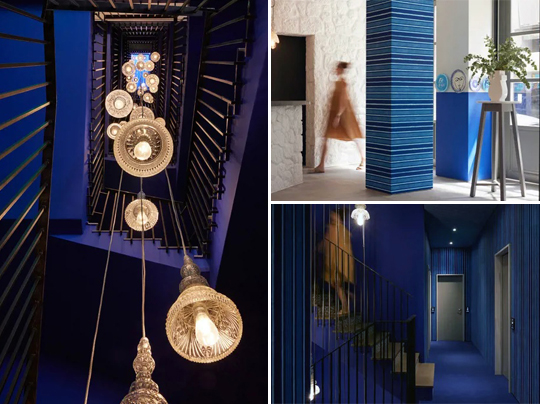 "I simply couldn't take Fresh put it in another city, and make it work." – Ada Yfanti –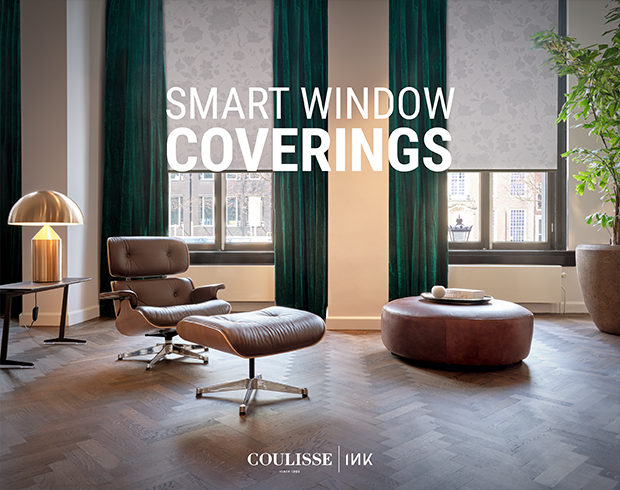 Presented by Coulisse
To simultaneously renovate and honor the historic building, the neoclassical façades facing Athinas Street and the adjacent Sofokleous Street were meticulously restored. Outside, preserved original features include double-height archways, window joineries, and balcony balustrades, while the interiors were rebuilt, with the introduction of a new mezzanine level and two additional floors in the form of a glass box atop the original structure. With this addition, Fresh Hotel now inhabits two distinct architectural spaces, with the two-story extension bringing a sense of modernism to neoclassicism, but with the core architectural feel of each unique building remaining intact.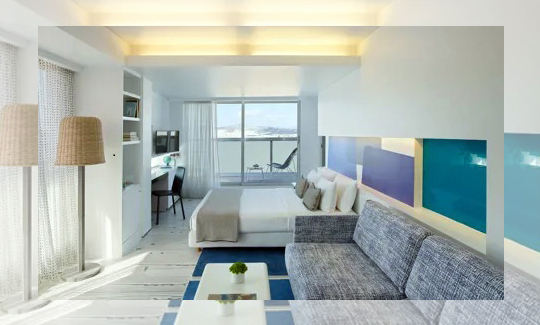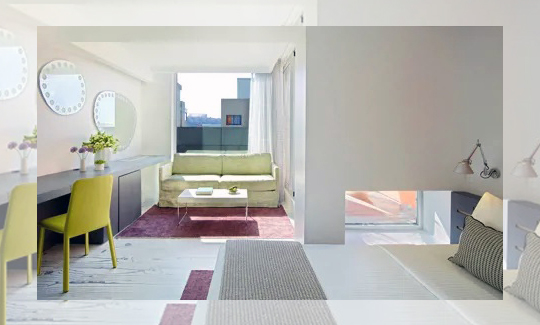 Inside, the two structures are united—conceptually and aesthetically—through Paola Navone's renowned design language, which, for this project, is rooted in the mixture of modernist, neoclassical, and folkloric elements. Modernist-inspired sofas, chairs, consoles, and display cases appear in dialog with neoclassical sculptural marble tables and double-arm wall sconces. Meanwhile, playful, contemporary takes on folkloric pieces include Buffet de Granny Lamps made from recycled glass and wall-mounted installations of hand-painted ceramic plates. Such features are found throughout both existing and newly created public spaces, such as the ground-level restaurant and event area, as well as guestrooms.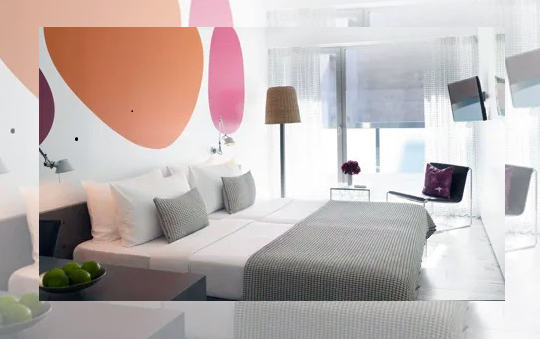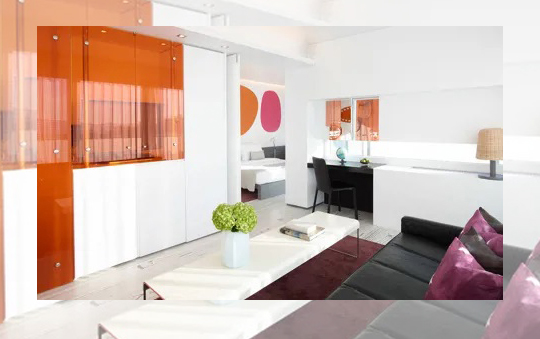 In rooms, guests will also find ceramic and marble tiles designed by Navone herself, complemented by a vibrant palette of blue hues and a rich variety of graphic patterns. Upholstery, handmade kourelou rugs, wallpaper, and other decorative elements make bold statements with stripes, checkers, polka dots, and abstract forms. Plus, six of the 15 new guestrooms boast unparalleled views of the Acropolis, with some even featuring balconies and outdoor showers. United by Navone's vision, the old and new, the bold and the understated, meld in contrasting harmonies, reflecting the development of Athens itself.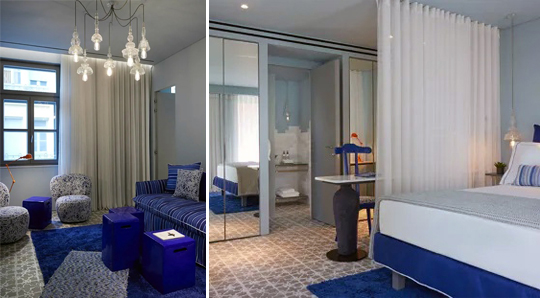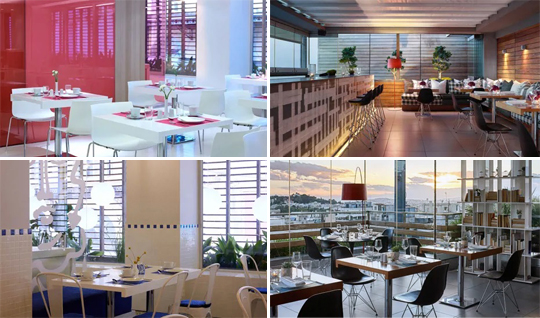 Fresh Hotel
59 Athinas & Sofokleous Str.
Athens 10552
Greece