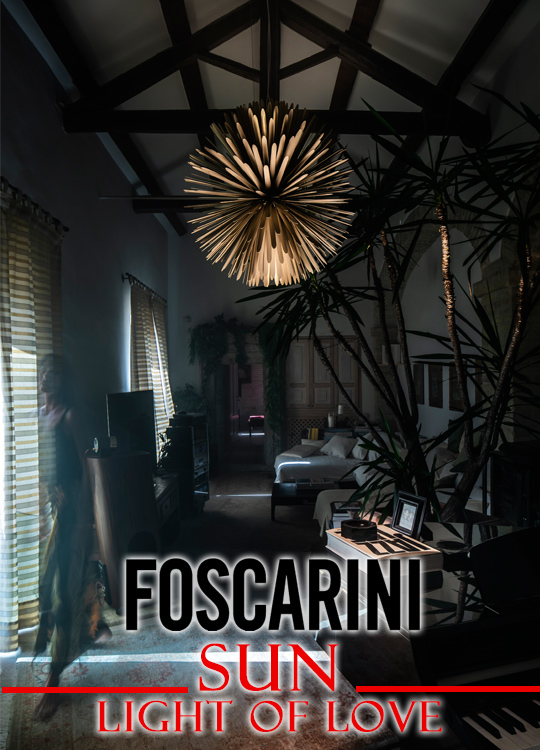 presented by

Foscarini : SUN – Light of Love
Published by Sugar & Cream, Wednesday 24 February 2021
Text by Dira Rohmatun, images courtesy of Foscarini
Suspension lamp, Design by Tord Boontje
Foscarini , jenama lampu mewah asal Italia ini mempersembahkan lampu gantung skenografik dengan tampilan yang luar biasa bertajuk SUN – Light of Love rancangan Tord Boontje. Seperti namanya, lampu ini terinspirasi dari kontur matahari berpijar yang Ia lihat dari foto satelit dan efek cahaya yang kuat pada patung dan arsitektur Baroque "Estasi di Santa Teresa" oleh Gian Lorenzo Bernini untuk the Karlskirche apse di Vienna.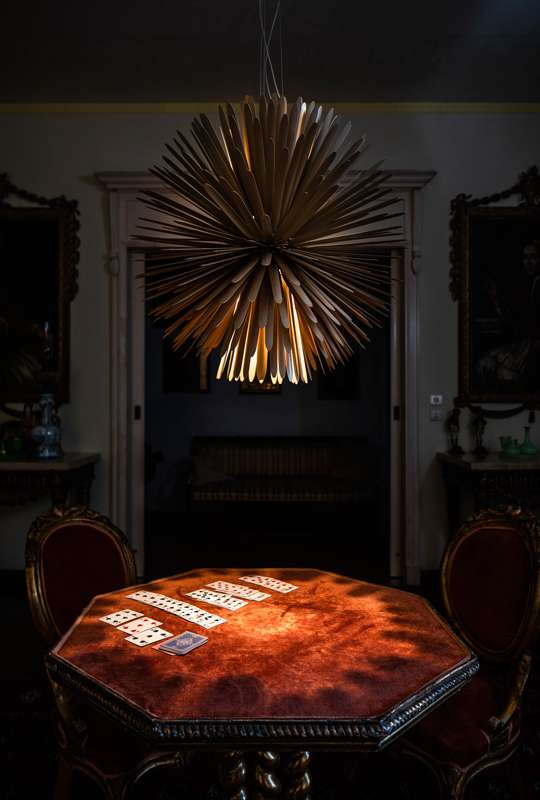 "I wanted to bring the sun inside, into the house and its spaces. Sun – Light of Love is an object that makes it hard to know where it begins and where it ends, like sunlight. It has no clear separation between inside and outside: a geometric presence, but very fluid and organic at the same time," ujar Tord Boontje.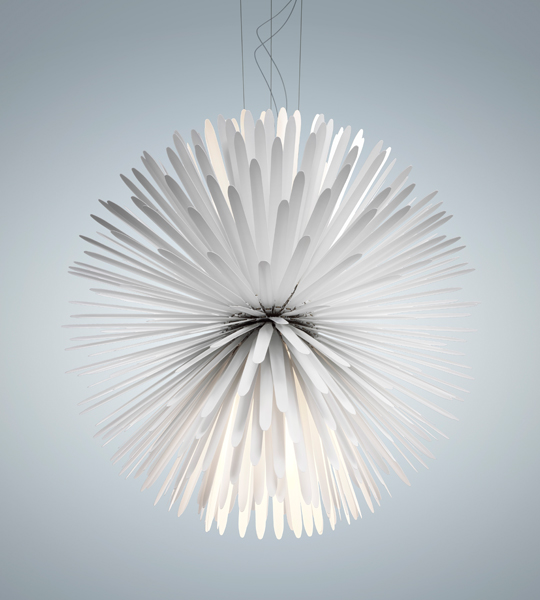 Presented by Interni Cipta Selaras
Sebanyak 390 sinar baja membentuk lampu dengan efek dekoratif yang mewah. SUN – Light of Love memiliki sumber cahaya ganda – cahaya yang menyebar ke arah bawah dan pencahayaan yang diarahkan ke atas – membuatnya sangat ideal untuk menerangi ruangan ataupun menciptakan suasana yang indah di mana saja.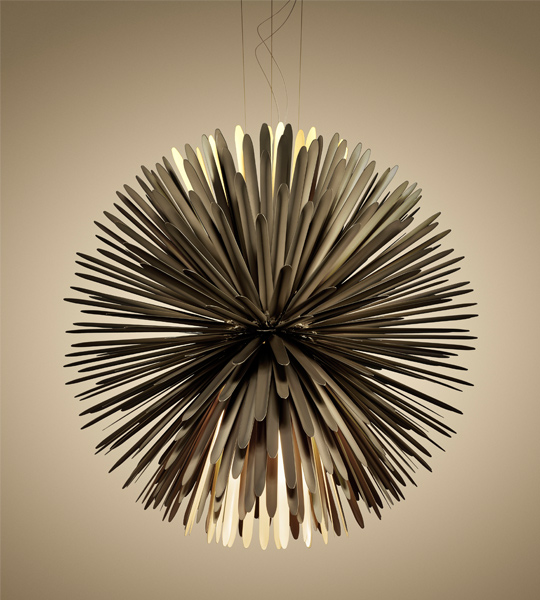 Untuk melengkapi kesempurnaan sinarnya, SUN – Light of Love memiliki dua warna memikat yaitu warna putih dan emas.  Warna putih terinspirasi oleh pemikiran Skandinavia yang lebih bernuansa minimalis. Sedangkan warna emas mengekspresikan semua kekuatan "surya" nya. Selain bentuknya yang unik, lampu ini juga memancarkan karakter kuat dan berkarisma mampu mencuri perhatian di berbagai tempat.