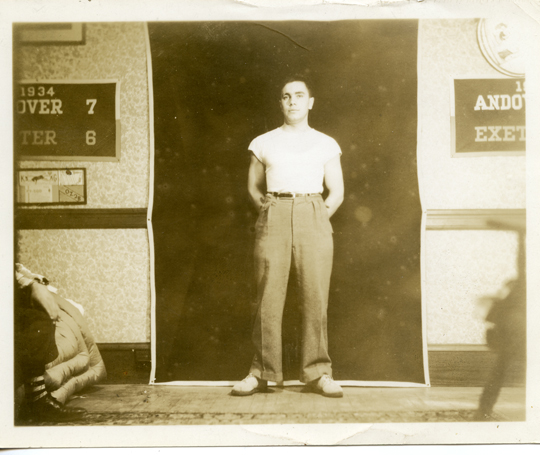 Fondazione Prada – "William N. Copley"
Published by Sugar & Cream, Friday 21 October 2016
Art Exhibition : 20 October 2016 – 8 January 2017
Institusi seni Italia terkemuka, Fondazione Prada di Milan, menggelar eksibisi seni "William N. Copley" di Milan, tanggal 20 Oktober 2016 sampai 8 Januari 2017. Event yang terbuka untuk publik ini merupakan hasil kolaborasi dengan The Menil Collection, Houston; dan dikurasi oleh Germano Celant, menelusuri karir seniman Amerika tersebut yang dimulai di Los Angeles hingga menyeberang ke benua Eropa.


George Skibine and William N. Copley, 1964
Pameran ini memamerkan lebih banyak koleksi dibandingkan dengan show serupa yang digelar di Houston, karena menampilkan juga karya-karya William N. Copley yang belum pernah dipublikasikan sebelumnya. Terdapat lebih dari 150 karya yang dihasilkan oleh Copley sejak tahun 1948 sampai 1995, yang dipinjam dari koleksi berbagai museum internasional seperti Museum of Modern Art di New York serta Stedelijk Museum di Amsterdam. Untuk pertama kalinya, pencinta seni di Italia juga akan disuguhi masterpiece karya Max Ernst, René Magritte, Man Ray dan Jean Tinguely yang pernah menjadi koleksi pribadi Copley dan kini menjadi bagian dari The Menil Collection.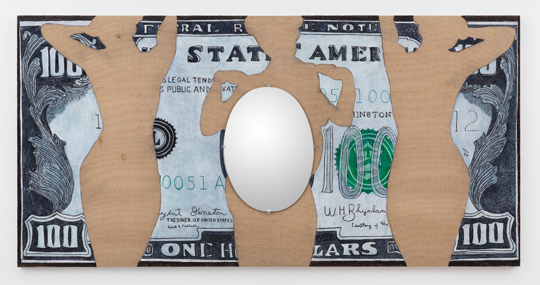 Feel Like A Hundred Bucks, 1986
Eksibisi ini menempati dua lantai di bagian Podium, lantai atas menampilkan karya Copley yang paling signifikan, bersama dengan karya surealis dari koleksi pribadinya, serta katalog dan foto-foto dari William N. Copley Estate di New York. Sementara itu, lantai dasar menyuguhkan delapan lingkungan yang berbeda, masing-masing didedikasikan pada subjek atau aspek yang spesifik dari karya Copley, misalnya saja yang bertema Cold War, atau yang khusus dibuat dengan cat akrilik dan cat minyak.


The Happy Hour, 1978
William N. Copley (1919-1996) adalah artis, promotor budaya, jurnalis, pemilik galeri dan kolektor seni terkenal dari Amerika. Karya-karyanya terinspirasi dari budaya rakyat serta kartun Amerika, dan seringkali mengandung humor cerdas yang mengeksplorasi tema-tema kontroversial seperti pornografi, patriotisme dan objek sehari-hari dalam sudut pandang yang tidak biasa. (AL)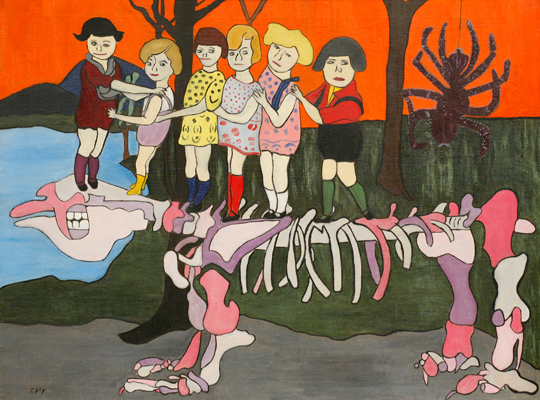 Children of Dynosaurus, 1949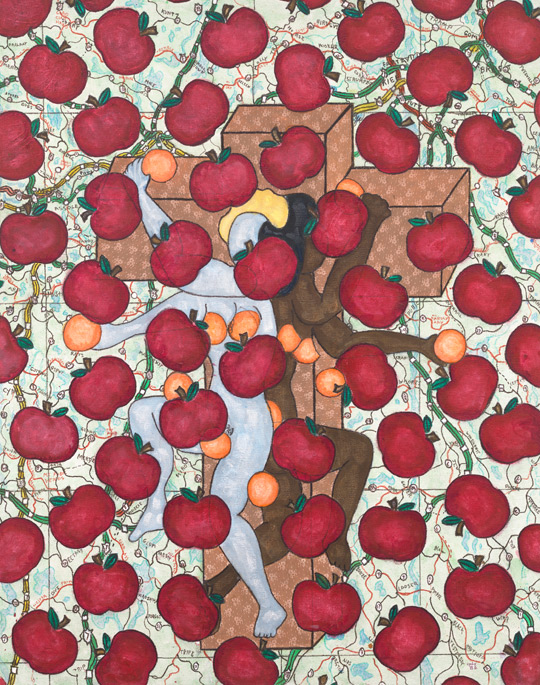 Untitled (Apples and Oranges), 1986