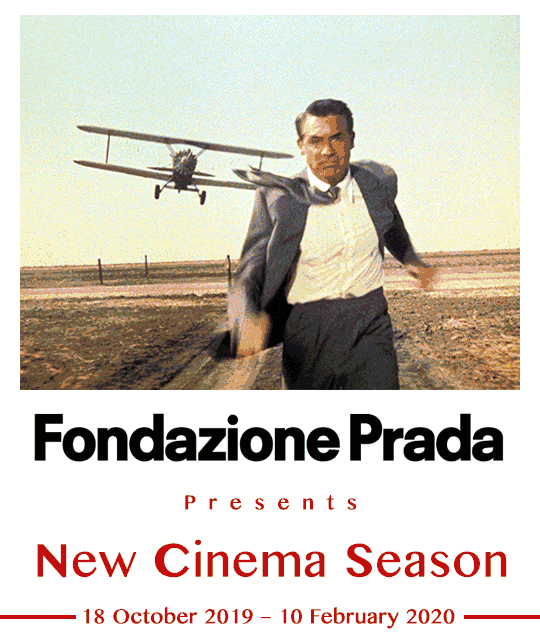 presented by

Fondazione Prada Presents New Cinema Season : 18 October 2019 – 10 February 2020
Published by Sugar & Cream, Wednesday 23 October 2019
Text by S&C, images courtesy of Fondazione Prada
John Baldessari, "Screen-Core", INDAGINE
Selalu ada sesuatu yang baru dari dunia perfilm. Terutama melihat film-film yang dikurasi dengan tepat dari hasil karya sutradara ternama maupun menyimak kembali film-film yang masuk dalam 1 tema dan ditampilkan dengan diskusi. Inilah yang dipersembahkan oleh Fondazione Prada mulai 18 October 2019 – 10 February 2020 dengan menampilkan dan mengulas 3 tema yang layak mendapat perhatian para cineas maupun pencinta film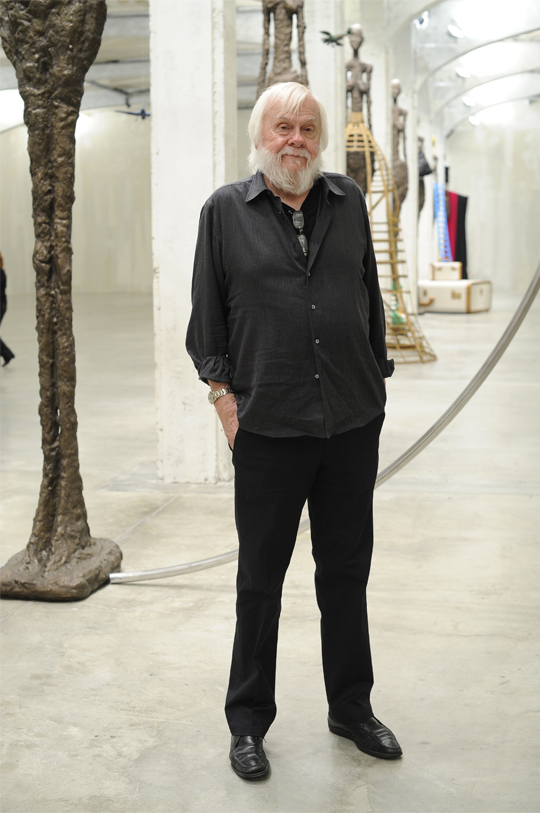 John Baldessari
• SOGGETTIVA : 11 films selected by John Baldessari (18 October 2019 – 3 January 2020)
Serial "Soggettiva" mengundang orang dari dunia seni dan budaya untuk berbagi dengan publik mengenai film-film yang menandai pendidikan pribadi dan intelektual mereka. Proses kurasi film berdasarkan selera pribadi kurator dan budaya sinematografi yang mana membuktikan sinema pengaruh di semua bidang kreativitas. Setelah artis Damien Hirst, Theaster Gates dan Luc Tuymans dan sutradara film Nicolas Winding Refn dan Pedro Almodóvar, kini giliran John Baldessari (National City, California, 1931) diundang dan dipercaya dalam proyek ini menampilkan 11 judul pilihannya. "Soggettiva" -nya berhubungan dengan kisah pribadi dari genre utama sinema Hollywood, film thriller, yang mencakup spektrum luas dari solusi naratif yang sering divergen dan visi estetika.


DIE MONSTER DIE, M, MURDER MY SWEET, THE THING FROM ANOTHER WORLD
Sebelumnya Baldessari yang telah menyusun proyek asli untuk Fondazione Prada pada 2010, adalah salah satu seniman Amerika yang paling berpengaruh dari generasinya. Karya konseptualnya mengeksplorasi berbagai media termasuk fotografi, video, desain grafis dan 'photomontag'. Sedangkan karya instalasinya melibatkan penonton dalam permainan dekonstruksi dan referensi permanen, yang menantang aturan bahasa dan mengungkapkan ambiguitasnya.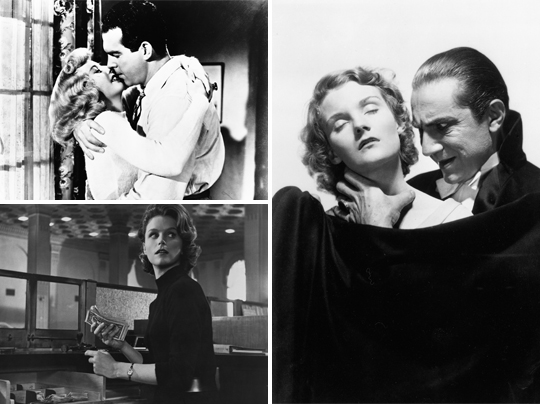 DOUBLE INDEMNITY, EXPERIMENT IN TERROR, DRACULA
Tanggal 6 December 2019, di bioskop Fondazione Prada hadir artis Thomas Demand yang akan mengulas tema dan kurasi 11 film dari John Baldessari. Dari 18 October 2019- 3 January 2020 akan ditayangkan 11 film pilihan John Baldessari yaitu :
Die Monster Die, 1965 by Daniel Haller; Double Indemnity, 1944 by Billy Wilder; Dracula, 1931 by Tod Browning; Experiment in Terror, 1962 by Blake Edwards; M – Eine Stadt sucht einen Mörder,1931 by Fritz Lang; Murder My Sweet, 1945 by Edward Dmytryk; North by Northwest,1959 by Alfred Hitchcock; The Fly, 1958 by Kurt Neumann; The Man Who Shot Liberty Valance, 1962 by John Ford; The Thing from Another World, 1951 by Christian Nyby and Vertigo, 1959 by Alfred Hitchcock.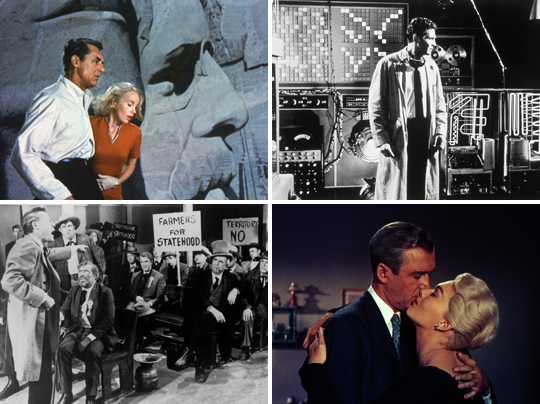 NORTH BY NORTHWEST, THE FLY, THE MAN WHO SHOT LIBERTY VALANCE, VERTIGO
• ORIGINE : "Screen- Core", a project dedicated to independent cinema (20 October 2019 – 10 February 2020)
Istilah "Origine" berkembang dengan program kurasi karya sinema dan televisi yang direalisasikan oleh Direktur Eropa dan Amerika dari tahun 1971 dan 1997. Berjudul "Screen-core" (Layar-Inti) yang dicetuskan oleh Luigi Alberto Cippini, proyek ini menyatukan film yang dianggap mendasar dalam film definisi sinema independen kontemporer termasuk judul-judul dari penulis yang ulung tidak terkenal di kalangan masyarakat umum.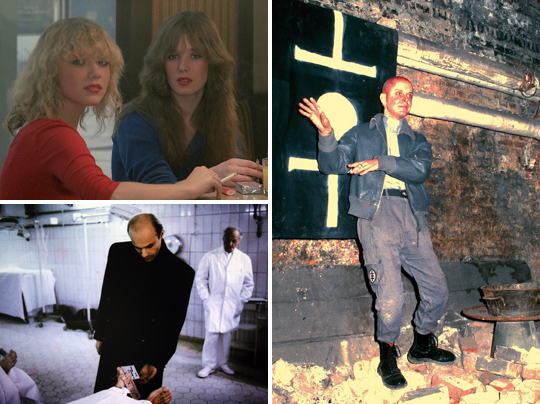 ANGST, DR M, DECODER
Semua film memiliki kesamaan keinginan memperluas praktik sinema di luar wajah tradisional. Maraknya upaya ini oleh independen direktur dalam dua dekade terakhir sebagai repertoar visual yang kaya untuk digunakan dalam mereka penelitian. Berbagai penulis, seperti Claude Chabrol, Rainer Werner Fassbinder, Wolf Gremm, Gerald Kargl, Muscha, Nicholas Roeg, Barbet Schroeder, Bertrand Tavernier dan Peter Watkins, dapat digambarkan sebagai 'pendobrak' rasa dan aturan dalam arus yang mainstream.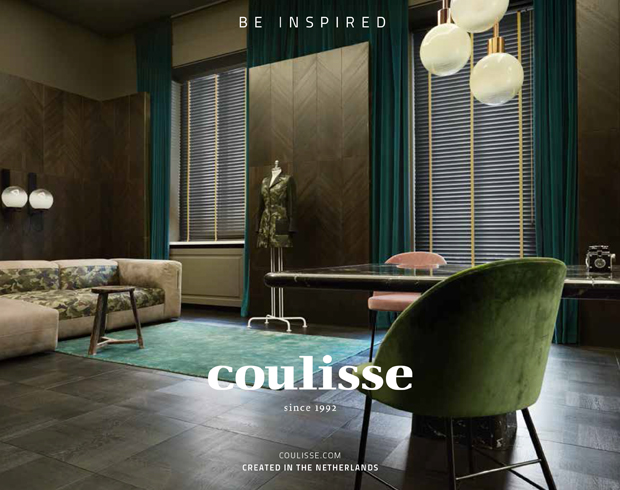 Presented by Coulisse
Difusi terbatas, serta karakter eksperimental "Screen-Core" dipilihlah film-film yang berkontribusi signifikan yang kurang mendapat apresiasi namun nyatanya bermanfaat langka bagi anak muda generasi penonton dan sutradara saat ini. Seleksi film kelompok "Origine", mulai ditayangkan 20 October 2019 hingga 10 February 2020 :
Angst, 1983 by Gerald Kargl; Bad Timing, 1980 by Nicolas Roeg; Decoder, 1984 by Muscha; Don't look now, 1974 by Nicolas Roeg; Dr. M, 1990 by Claude Chabrol; Fällan (The Trap), 1975 by Peter Watkins; Kamikaze 89, 1982 by Wolf Gremm; La mort en directe, 1980 by Bertrand Tavernier; Maitresse, 1976 by Barbet Schroeder; Punishment Park, 1971 by Peter Watkins and Welt Am Draht, 1973 by Rainer Werner Fassbinder.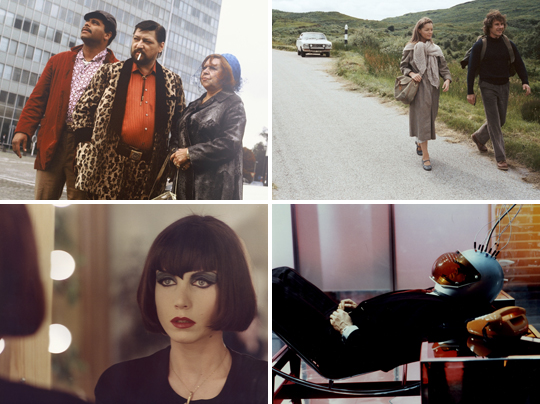 KAMIKAZE 1989, LA MORT EN DIRECT, MAITRESSE, WELT AM DRAHT
Yang menarik yaitu tanggal 27 October, pertunjukan film Angst dimulai dengan siaran langsung dialogue antara artis Austria yaitu Markus Schinwald dengan Luigi Alberto Cippini, Sedangkan penayangan film Decoder pada tanggal 1 December, penonton akan disuguhkan seni pertunjukan dari Amnesia Scanner, music elektronik dari musisi Ville Haimala and Martti Kalliala.
• INDAGINE : a selection of 6 new releases (19 October – 14 December 2019)
Program ini menampilkan rilis perdana dari film : Ad Astra, 2019 by James Gray; Joker, 2019 by Todd Philips (Golden Lion winner at the 76th Venice Film Festival); Midsommar, 2019 by Ari Aster; Parasite, 2019 by Joon-ho Bong; The Jesus Rolls, 2019 by John Turturro and Vox Lux, 2018 by Brady Corbet.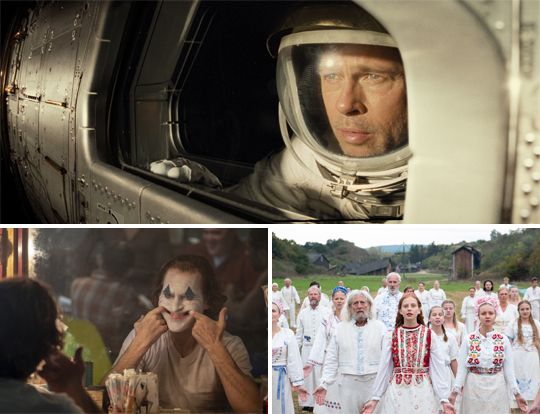 AD ASTRA, JOKER, MIDSOMMAR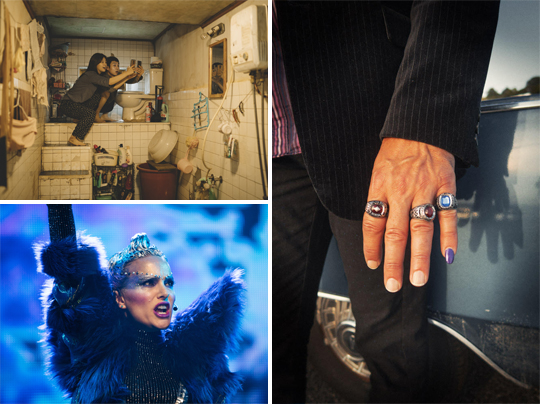 PARASITE, VOLUX, THE JESUS ROLLS