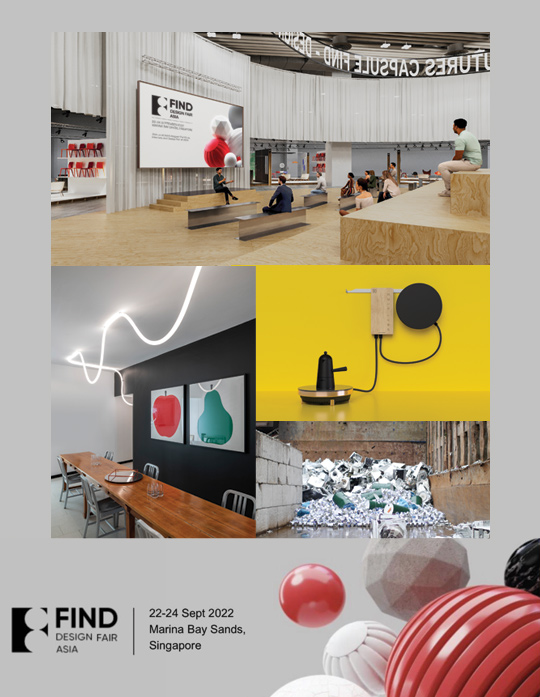 presented by

FIND DESIGN FAIR ASIA : 22-24 SEPTEMBER AT MARINA BAY SANDS, SINGAPORE
Published by Sugar & Cream, Monday 19 September 2022
Image courtesy of FIND – Design Fair Asia
Program Of Events, Product Launches, Talks And Installations At Marina Bay Sands
The upcoming FIND – Design Fair Asia's program of events, product launches, talks and installations has been enriched by the presence of the Italian furniture and design trade. The fair is supported by the Italian Trade Agency, under the patronage of the Italian Ministry of Foreign Affairs and International Cooperation. Fairgoers can look forward to much Italian flair and presence at FIND when the sights and sounds are in full swing from 22nd to 24th September 2022; the Italian Design Future Capsule designed by Stefano Boeri Interiors, a nexus of creativity, innovation and exchange, will house close to 50 Italian brands and works recognised by the prestigious Compasso d'Oro award, as well as masterclasses conducted by Interni.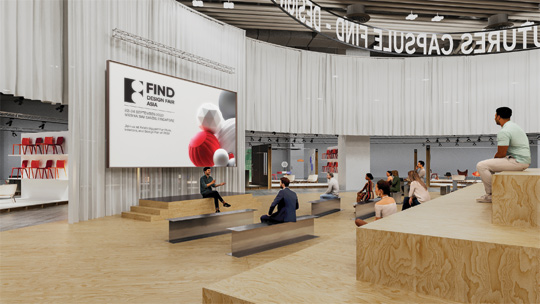 "In the realm of furniture and design, 'Made in Italy' is synonymous with high quality, innovation in materials, creativity and style. We believe that the participation of more than 50 Italian brands at FIND is a clear sign of the importance of Singapore as an ideal hub for Italian producers and designers, and a showcase for the whole region," says His Excellency Mario Andrea Vattani, Ambassador of Italy to Singapore and Brunei Darussalam.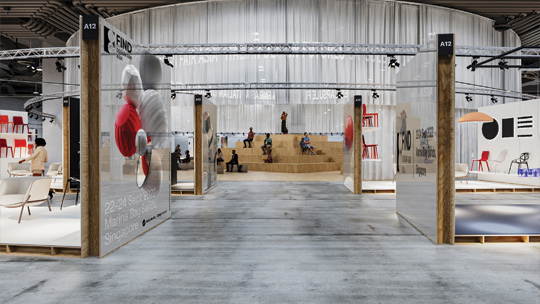 "The export trend confirms this attention is well-motivated: Italy is the top EU supplier of furniture to Singapore, with an export value in 2021 of 51.3 million euros, recording a growth of 22.1% compared to 2020. FIND – Design Fair Asia will be happening during the Singapore Design Week, where Italy will bring a special exhibition on green design and new materials organised by our Embassy in Singapore. I trust that the showcase of our Italian excellence will have great resonance and appreciation in Singapore and Southeast Asia," he adds.

There is a strong interest in Made in Italy design in Singapore and it is not hard to see why as it stands out in terms of luxury and quality in a market boosted by strong purchasing power. In the period between January and April 2022 Italy maintains its top position as EU supplier of furniture to Singapore with an export value of 18 million euros, with an increase of 21% compared to the same period in 2021. Italy is in the top 5 exporters worldwide in 2021, with an export value of 13.3 billion euros and recording a year-on-year increase of 20.38%.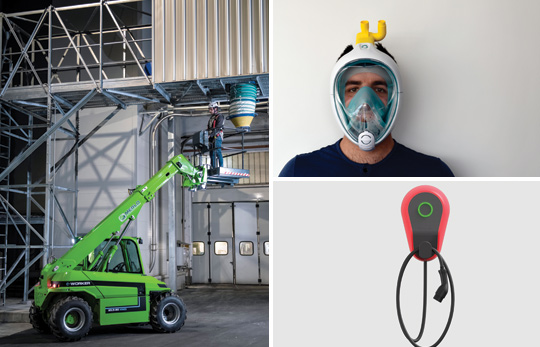 ITALIAN HIGHLIGHTS AT FIND – DESIGN FAIR ASIA
The Italian Design Future Capsule
Stefano Boeri Interiors was specially commissioned to design 'The Italian Design Future Capsule', a cornerstone at FIND which, aside from housing up to 50 key Italian exhibiting brands, is also where the Interni Masterclasses and Compasso D'oro exhibition will take place. This fascinating orb-like space will celebrate creativity, craftsmanship and design thinking from Italy.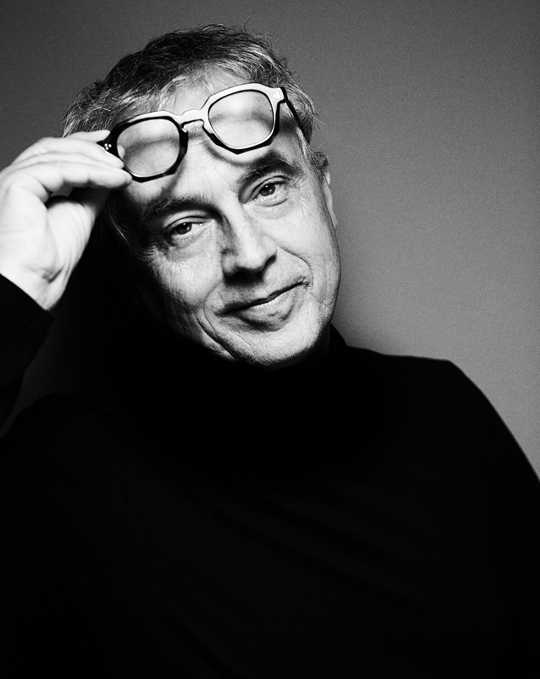 Stefano Boeri Interiors
Compasso d'Oro Award
As a homage to design and a celebration of craft, the XXVII edition of the prestigious Compasso d'Oro award, organised by the Milan-based ADI Design Museum, will see a capsule collection of winning designs and honourable products, exhibited at FIND – Design Fair Asia. The award is the most important both in Italy and globally for design quality, created in 1954 from architect Gio Ponti's idea with the support of department store La Rinascente.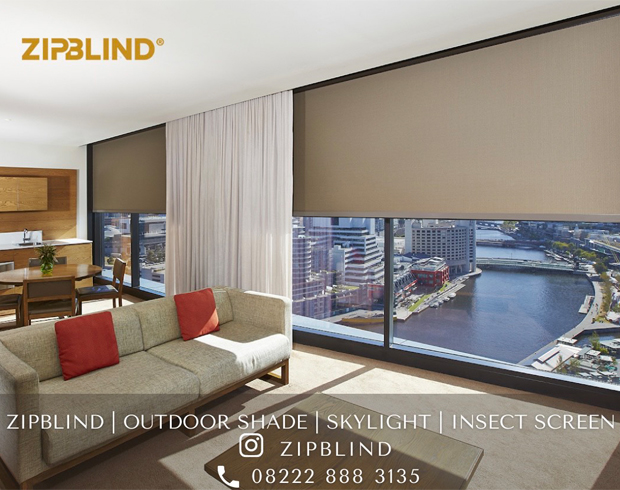 Presented by Zipblind
The products straddle across diverse categories such as furniture and lighting to mobility design and machine tool design. Prensilia's Elastico Disegno created MIA, a robotic prosthetic hand for amputees designed with anthropomorphic proportions that combine performance and lightness. Magis commissioned Jasper Morrison to create a rigorous, versatile and sturdy stackable chair made of die-cast aluminum for the seat and aluminum profile for the legs. It takes inspiration from classical design and is named after the ancient philosopher Plato. Flos' Belt is a lighting system in a handcrafted leather frame and combines functionality with minimalist and tailor- made precision. Designed by Ronan & Erwan Bouroullec, the structure has the flexibility of leather and conceals technical precision along with both soft and rigid components under a simple form.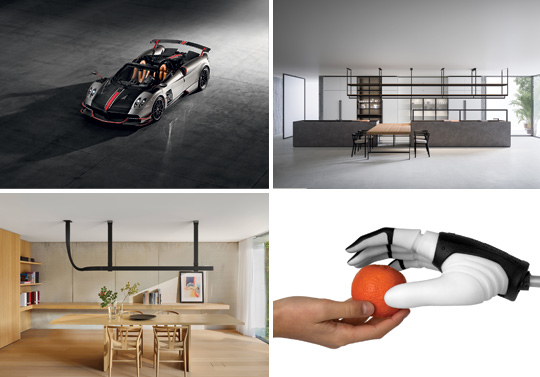 Interni Masterclasses
Official partner of the event Interni, the magazine of interiors and contemporary design, in a bid to promote the link between Singapore and Milan, the meeting and exchange between the West and the East, as well as between designers and entrepreneurs, will host a series of 3 masterclasses in The Italian Design Future Capsule pavilion; they are curated by journalist Patrizia Catalano, will be introduced by INTERNI editor, Gilda Bojardi, and moderated by architect Carlo Biasia.


Paola Navone, Andrea Bettini, Francesco Livi, Lorenzo Petrillo
DESIGNING HOSPITALITY, 22 September 2022, 5pm
The masterclass focuses on how design shapes hospitality, leisure and lifestyle with an aim to discuss how Italian design and culture can contribute to diverse areas such as boutique hotels, luxe properties, glamping, spas, swimming pools, food & wine specialty stores, and restaurants steeped in haute cuisine.
Introduction: Gilda Bojardi Editor of INTERNI magazine
Speakers:
1.  Paola Navone Architect, Designer, Art director, Interior designer and Founder of OTTO Studio
2. Lorenzo Petrillo Founder and Director of LOPELAB, partner and reference person of ONEWORKS in Asia
3. Francesco Livi Sales Area Manager of Fiam Italia
4. Andrea Bettini Export Area Manager and Managing Director DPS Italy of Listone Giordano
THE ART OF LIVING, 23 September 2022 – 11am
The home is increasingly a focus of people's everyday lives: great design quality must lend itself to many functions – residential, social, work and well-being. The home thus becomes a multifunctional space where technology and design are the tools that promote sustainability and deliver quality in all sorts of environments from the kitchen with robotic appliances, to the bathroom with reduction of water waste in favour of comfort, hygiene, and well-being, to multi- tasking furnishing solutions that can be made for different uses within the home, from working spaces to social areas.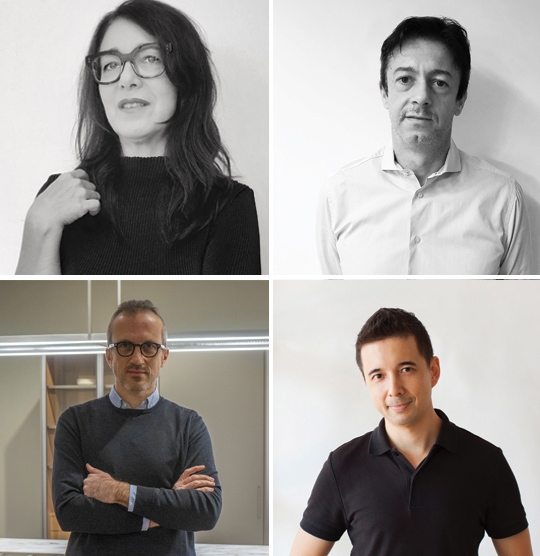 Savina Nicolini, Amos Campello, Alessandro Del Prete, Jarrod Lim
Introduction: Gilda Bojardi Editor of INTERNI magazine Speakers
1.  Savina Nicolini Principal of SNA Design and Founder of AIDA
2. Jarrod Lim Designer
3. Amos Campello Export Manager of Riva 1920
4. Alessandro Del Prete Export Manager of Ernestomeda
SUPER MATERIALS, 24 September 2022 – 11am
The world of design is taking sustainability very seriously. To change the world, one must be cognizant of the need to preserve the quality of Made in Italy but with a sustainable vision. The 21st century is therefore characterised by a renewed search for materials used by design manufacturing companies across furniture, textile, lighting and more that make their collections innovative and eco-friendly. There is a thirst for new materials and start-ups are the ones that frequently renew the language of Italian design.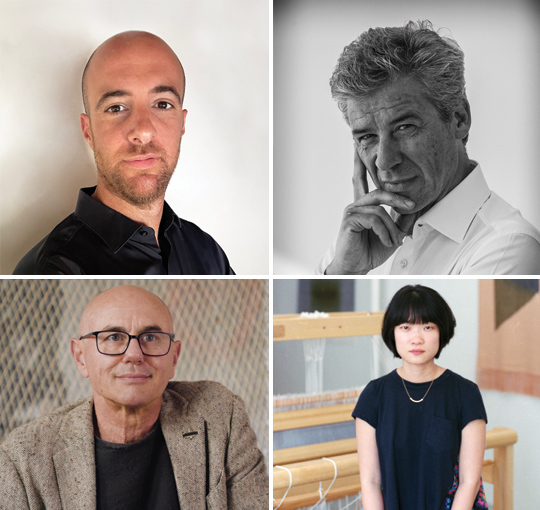 Mirko Bianchi, Alex Terzariol, Alberto Fiorenzi, Tiffany Loy 
Introduction: Gilda Bojardi Editor of INTERNI magazine Speakers:
1. Alex Terzariol Designer and General Manager of MM Design
2. Tiffany Loy Textile designer and Artist
3. Alberto Fiorenzi Founder and COO of i-Mesh
4. Mirko Bianchi Sales Agent of Agglotech
Green Design & New Materials
FIND – Design Fair Asia will be happening during the Singapore Design Week, where Italy will bring a special exhibition on green design and new materials.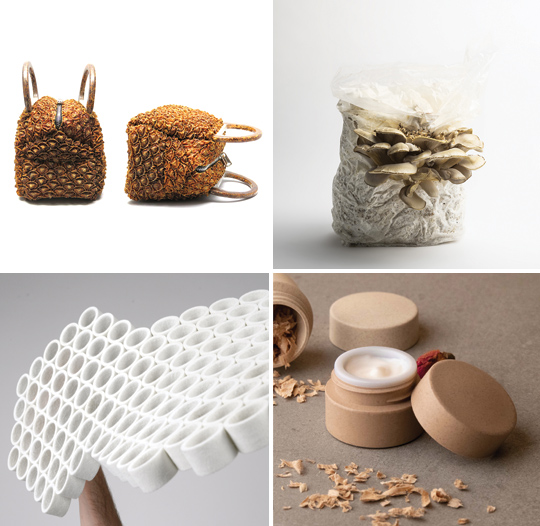 The Italian exhibition will take place at the National Design Centre from 16 September to 25 September 2022. Organised by the Italian Embassy in Singapore, in collaboration with the Italian Trade Agency, it is dedicated to the promotion of Italian design, furniture and interiors. The 'Substance – Italian Green Design Innovation' exhibition is a showcase of innovative green design solutions by the award-winning Formafantasma as well as young designers and cutting- edge startups. The design week will also play host to the 'Design Responsibility for the Future' seminar which will have Italian and Singaporean scholars and designers discuss the impact of new materials and sustainable processes for the future of design; among them will be Andrea Cancellato, director of the Milan-based ADI Design Museum.