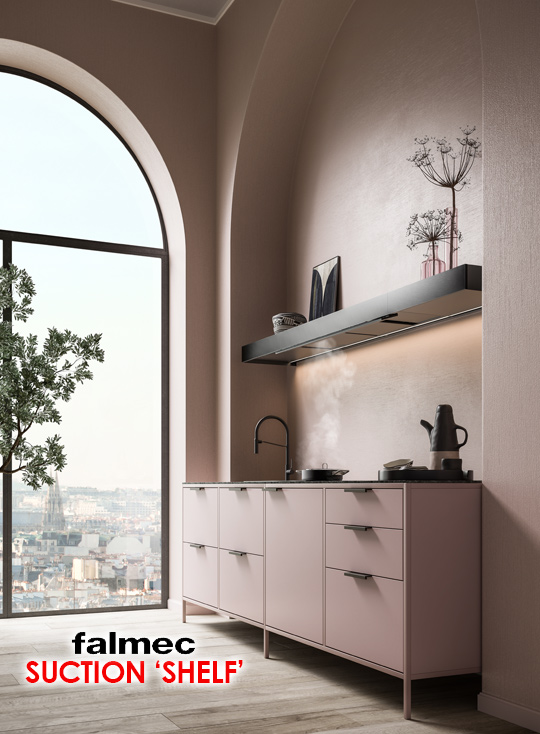 presented by
FALMEC – SUCTION 'SHELF'
Published by Sugar & Cream, Tuesday 07 November 2023
Images courtesy of Falmec
Aesthetically Beautiful and Minimal for A Suction
Can a Shelf act on fumes and vapours when cooking? The answer is Falmec's new Shelf, a highly innovative product that fits into the kitchen architecture in an unexpected way.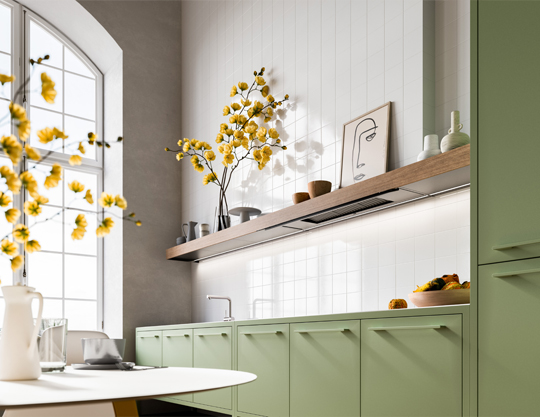 A proper wall unit system, which is synonymous with design freedom starting from the additional 60 and 90 cm modules – positionable to the right or left of the 120 cm suction unit – that create a more structured and functional configuration, open to new furnishing spaces. The side modules can be accessorised with stainless steel trays to hold pots, plants or other decorative objects.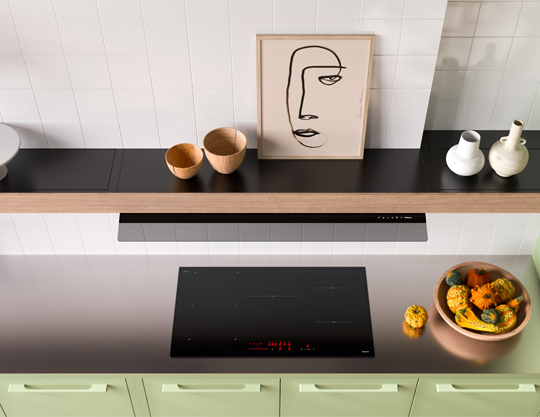 Shelf features a black painted steel frame and black satin aluminium front. The latter is also available for customisation as it can be directly created by the designer to match the style and multiple materials of the kitchen, such as wood, steel, glass, stone and ceramic.
The composition is enhanced by a LED strip with dynamic light, installed in the lower part of the Shelf and along its entire extension, to achieve perfect illumination of the worktop and a pleasant atmosphere throughout the room.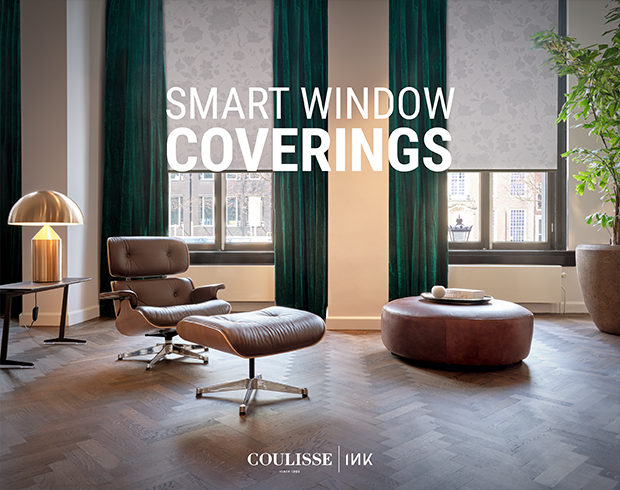 Presented by Coulisse | INK
Talking about functionality, Shelf features a smoked turning glass that can be pulled out to access the integrated touch control panel. It also offers the possibility to choose between filtering and extracting versions.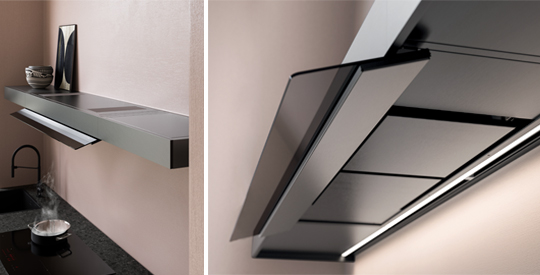 The filtering solution provides a simple installation, without ducting, thanks to the exclusive ultra- compact Multi-Air suction technology that is only 10 cm thick, and the use of combined Carbon.Zeo filters, which allow for highly effective odour removal.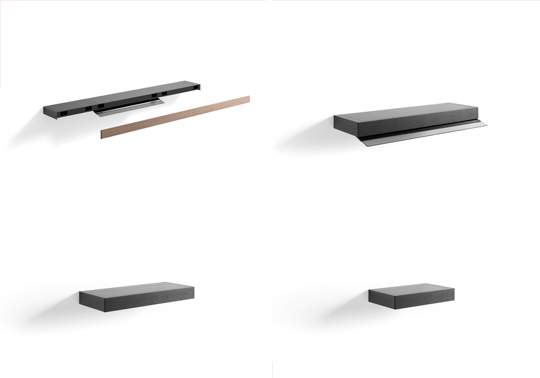 On the other hand, in extracting mode, Shelf combines outstanding performance and low noise levels thanks to a powerful motor located remotely inside or outside the home.
This version is also characterised by the use of No-Drop System technology that avoids the problem of condensation dripping.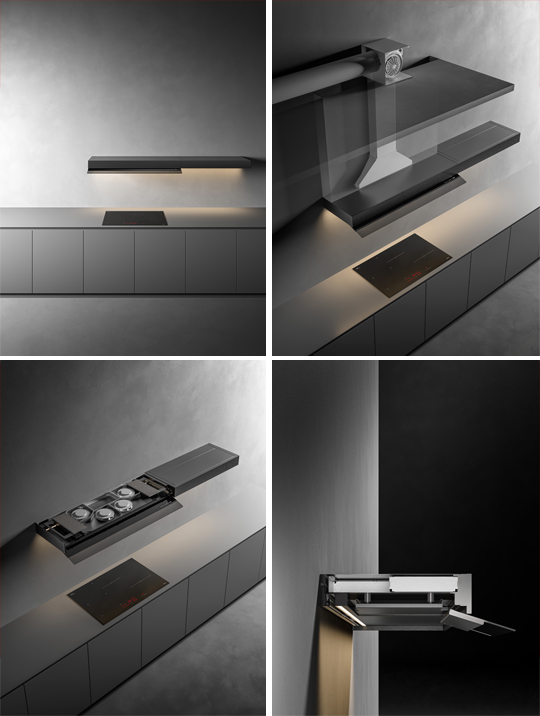 Shelf, together with Monolith and Air Wall, is part of Elements, a collection of new functional furnishing solutions that interpret, in an innovative way, the suction element, which becomes part of a modular, multifunctional architecture, fully integrated into the kitchen.