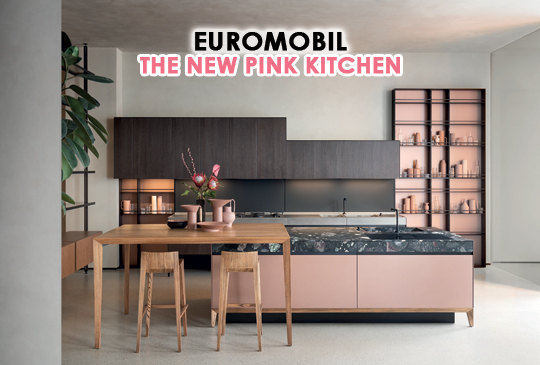 presented by

EUROMOBIL – THE NEW PINK KITCHEN
Published by Sugar & Cream, Friday 28 July 2023
Images courtesy of Euromobil
Romantic, Emotional and Refined: The Pink Color Conquers The SEI Kitchen
Romantic, emotional and refined: the pink color conquers the SEI kitchen Euromobil relaunches one of its flagship projects in a new pink hue, through the new natural quartzite Palladium Arte matt finish stone and PINK lacquer, which amplifies its fresh and original mood.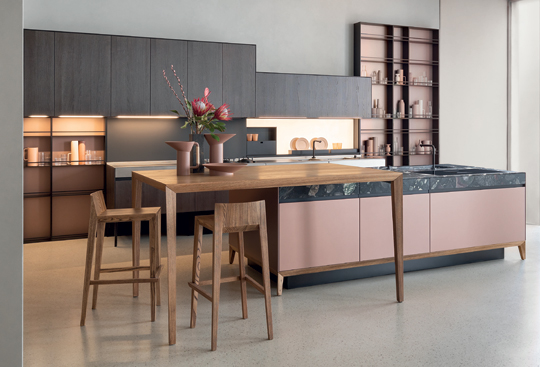 The company selected this color in the wake of a trend of recent times, wanting to express through its products a clear signal of renewal, made explicit in a proposal that is increasingly impactful but never brash.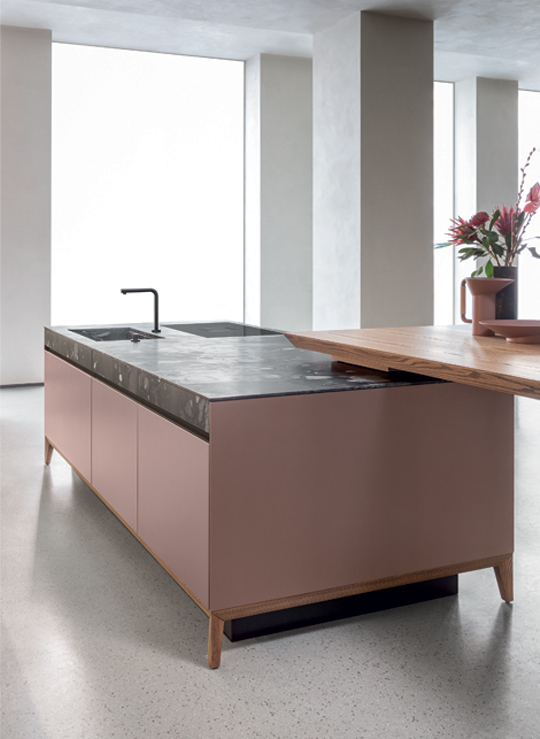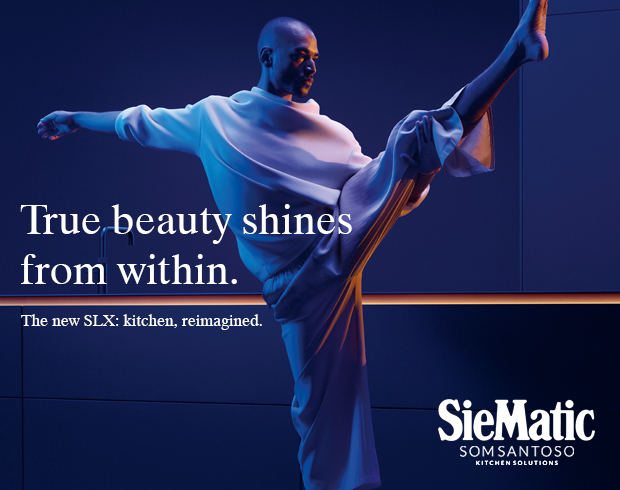 Presented by Som Santoso
Designed by Marc Sadler in 2018, the kitchen takes its name from the ultra-thin thickness, precisely six millimeters, of the countertops, sides or shelves. It was designed with the aim of being a young kitchen that could give free rein to creativity and personal aesthetic taste thanks to the more than 50 finishes available. This year's interpretation, with a pink hue, demonstrated Euromobil's ability to embrace and overcome a singular color challenge.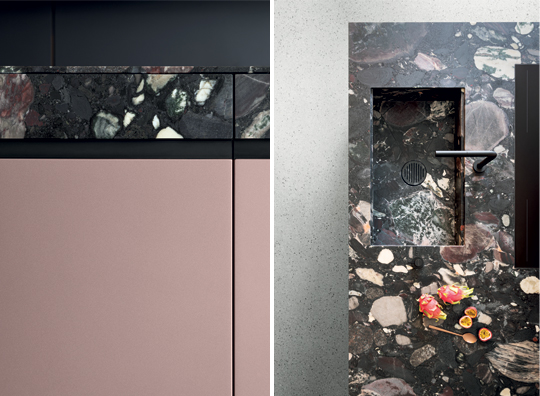 A symbol par excellence of hope, pink has always been associated with feelings of positivity, security and optimism. Under the influence of red but tempered by the absolute whiteness of white, it possesses the extraordinary ability to repel hostile emotions to make room for a positive emotional charge, a flow made up of calm and gentleness. This nuance acts as a spark of warmth, animating the gaze of the observer, spreading notes rich in an all-natural charm.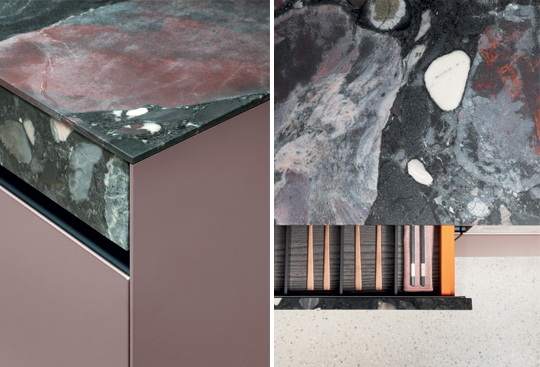 In the pink hue SEI finds its symphony.