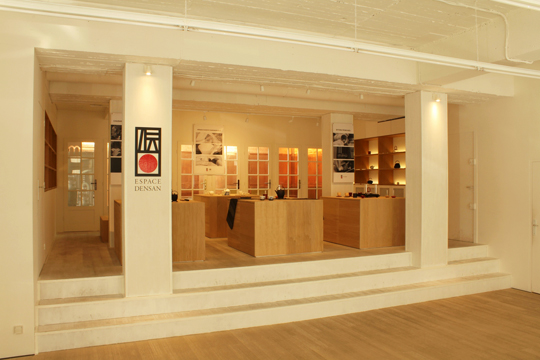 Espace DENSAN
Published by Sugar & Cream, Tuesday 25 October 2016
Paris
Paris tidak saja diakui sebagai kota yang turut menjadi pergerakan mode dunia namun kini juga peran aktif dalam pergerakan tren desain dan interior.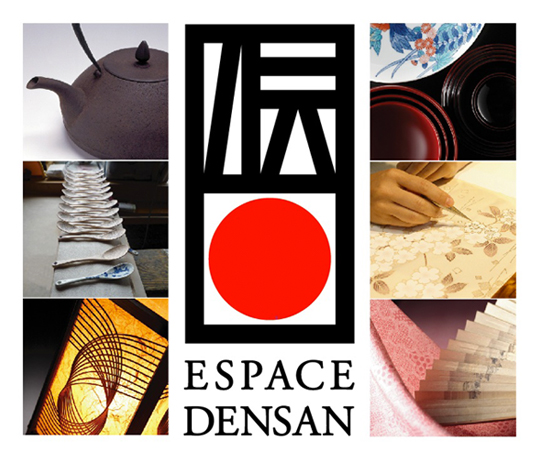 Tanggal 17 Oktober ini, Paris menjadi wadah baru bagi DENSAN (sebuah asosiasi di Jepang yang dibentuk tahun 1975) dengan nama "ESPACE DENSAN". DENSAN yang berafiliasi dengan METI (Japanese Ministry of Economy, Trade and Industri). DENSAN bertanggung jawab dalam mempromosikan industri kerajinan tangan yang hingga sekarang masih digunakan dalam budaya kehidupan sehari-hari orang Jepang.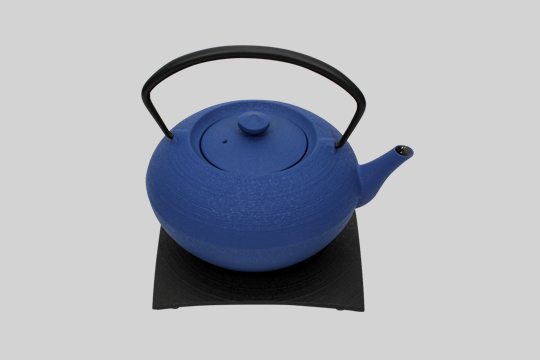 Cast iron tea pot
Dengan hadirnya di kota Paris, DENSAN diharapkan terus tumbuh menjadi sebuah label global yang diakui secara internasional dan sekaligus juga untuk meningkatkan transaksi business-to-business di benua Eropa. Espace DENSAN menjadi tempat untuk menggali lebih jauh mengenai produk-produk terbaik hasil tradisi ketrampilan tangan tinggi dengan teknik yang lebih dari 100 tahun. Ruang pameran permanen ini akan senantiasa berganti pameran dengan produk yang menyesuaikan temanya dan juga akan mengundang para pengrajin yang terlibat untuk berbagai pengetahuan.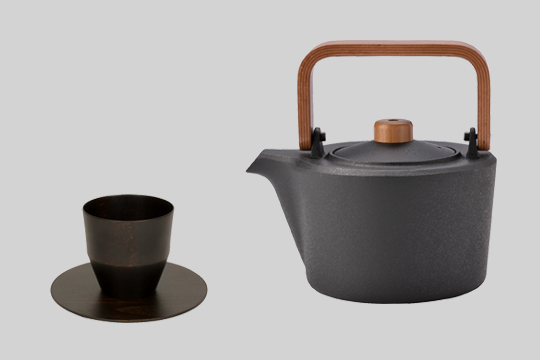 Kettle in cast iron and walnut &  Lacquerware glass
Berdasarkan kriteria teknik tradisi yang memiliki sejarah lebih dari 100 tahun terdapat secara resmi 222 kreasi kerajinan tangan yang diakui dengan pembagian kategori : keramik, lacquerware, bambu, kayu, besi, gelas, kertas, tekstil, alat tulis, boneka dan lainnya.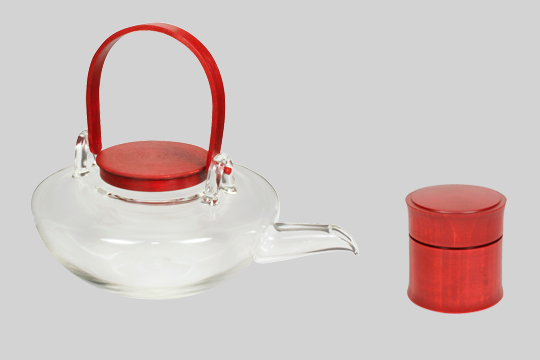 Lacquerware and glass tea & Lacquerware tea box
Pembukaan Espace Densan diawali dengan pameran tiga jenis tradisi ketrampilan tangan tinggi yaitu casting, lacquerware dan porselain.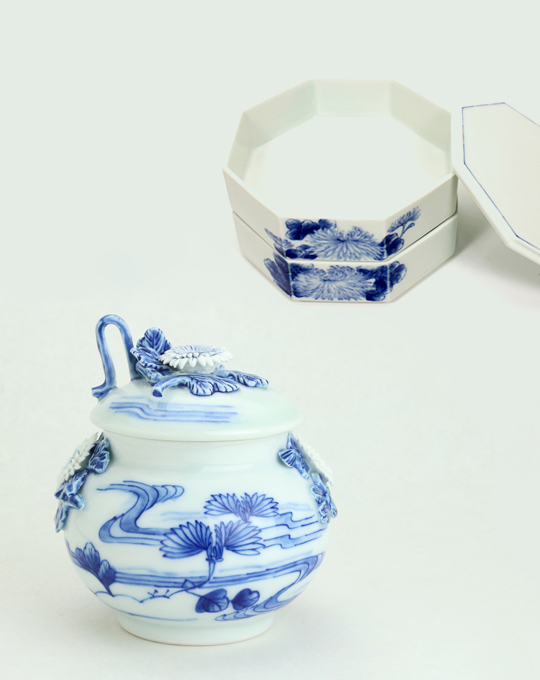 Incense burner in porcelain & Jubako box in porcelain
Casting atau cor metal diwakili perusahan Chushin Kobo Co., Ltd/Yamagat-Imono yang akan memperlihatkan produk berhubungan dengan tradisi upacara minum teh. Sebagian desain berevolusi menyesuaikan gaya hidup terkini.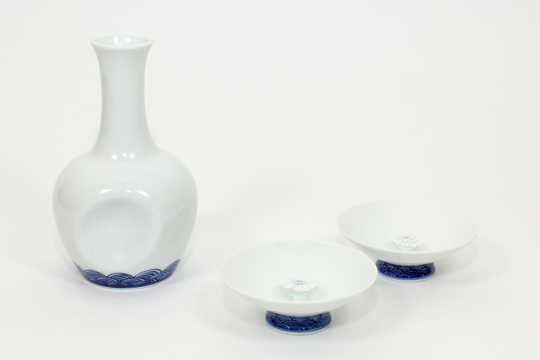 Liquor bottle and sake vessel in porcelain
Untuk lacquerware diwakili Onuma Lacquerware CO., Ltd dengan brand terbarunya Bitoma yang memadukan teknik tradisi dengan sensibilitas yang modern.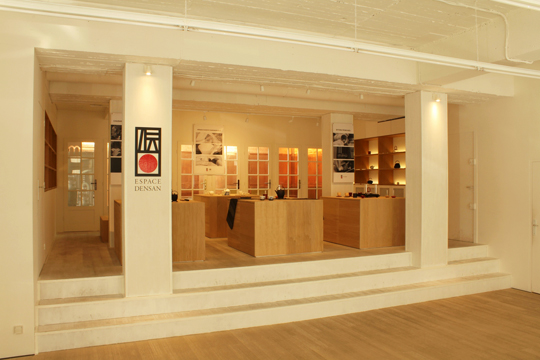 Untuk kategori porselain dengan teknik biru putih yang terkenal akan terus menggali bentuk dan motif tradisi Mikawahi-Yaki. Perusahan yang mewakili ini adalah Hirado Kohsyo Danemon Kiln. (JW)