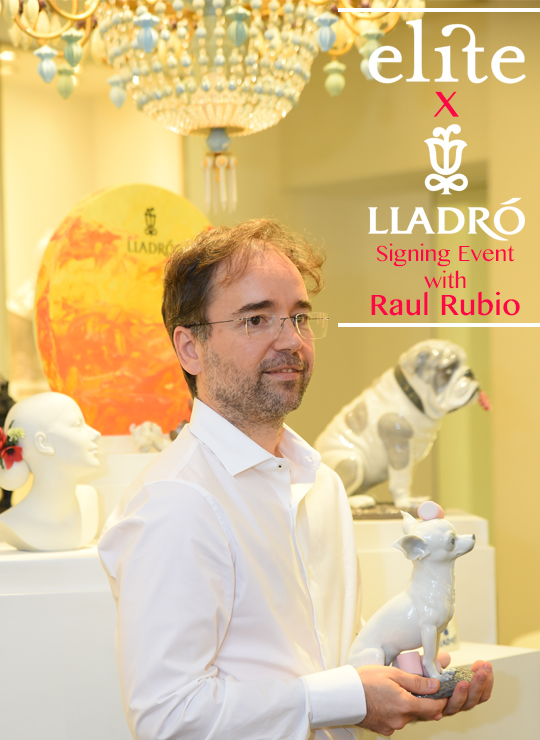 presented by

Elite Graha CIpta X Lladró – Signing Event with Raul Rubio
Published by Sugar & Cream, Friday 11 October 2019
Text by Auliya Putri, Images Courtesy of Elite Graha Cipta
His Passion about The World of Porcelain
Bila tahun lalu Elite Graha Cipta mengundang pematung Ernest Massuet, tahun ini giliran Raul Rubio yang hadir untuk memberikan cerita tentang proses kreatifnya dan passion yang ada dalam dirinya bersama label Lladró. Bertempat di Elite Graha Cipta Senayan City pada tanggal 19 September 2019 lalu, Raul Rubio memberikan kesempatan unik kepada para penggemar Lladró untuk langsung mendapatkan tanda tanggan di produknya. Sekaligus menjadi sebuah ajang untuk memperkenalkan koleksi terbaru dari kreasinya yaitu Dog & Candies.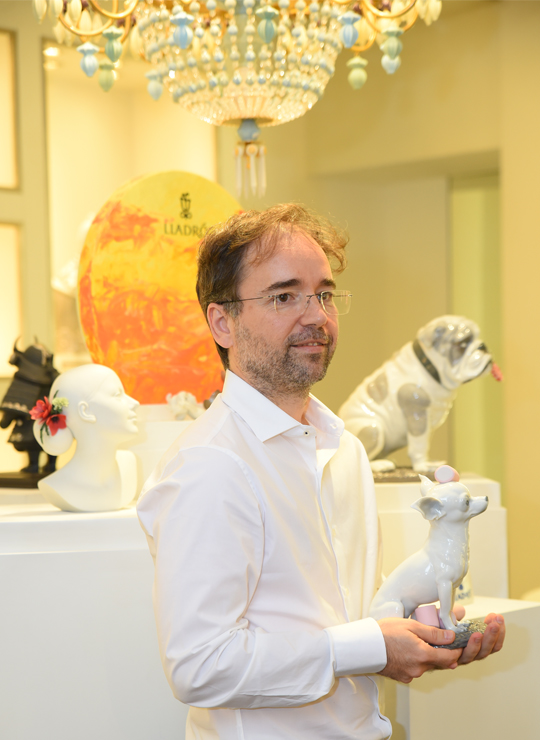 Raul Rubio
Cerita tentang signing event bersama Ernest Massuet bisa Anda simak di sini.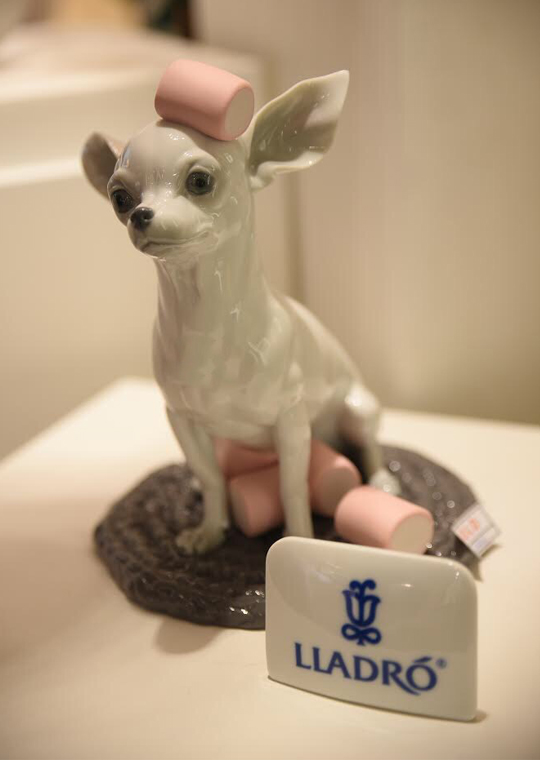 Dog & Candies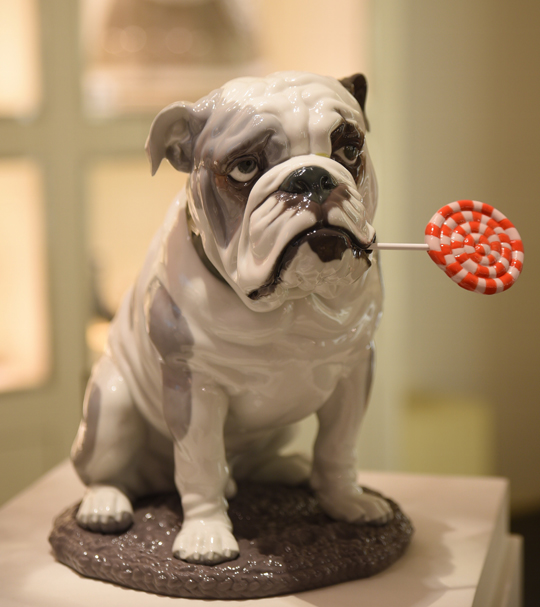 Dog & Candies
Membicarakan tentang Dog & Candies, koleksi ini Ia buat berdasarkan inspirasinya untuk menciptakan karya yang lebih modern, fresh, dan kontemporer. Melihat karya-karya Raul Rubio yang terdahulu lebih mendalami tema klasik, religi, dan budaya. Salah satu contoh karyanya yang paling terkenal ialah Ganesha, Kwan Yin, serta Rama dan Sita.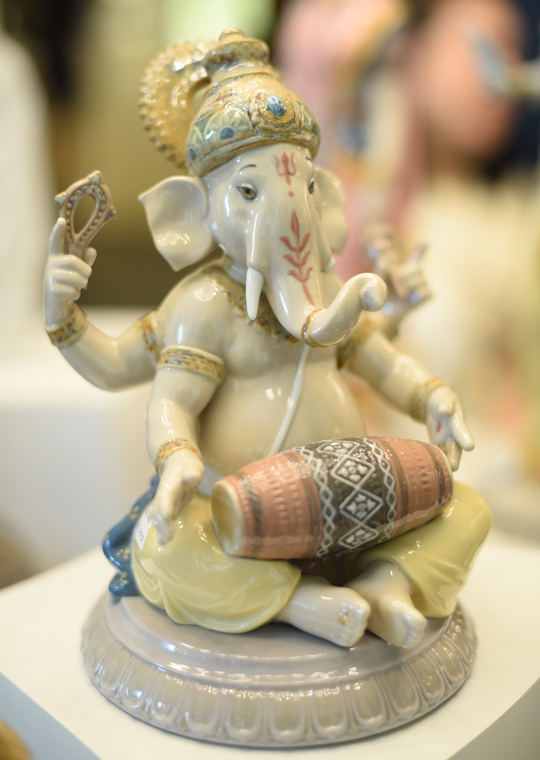 Ganesha Series
Dalam konferensi pers yang diadakan pada tanggal yang sama, Raul juga menceritakan bahwa ada satu koleksi unik yang Ia kerjakan bersama Jaime Hayon, The Guest Series, dimana ini bisa dibilang sebagai koleksi yang memakan waktu sebentar dalam pengerjaannya.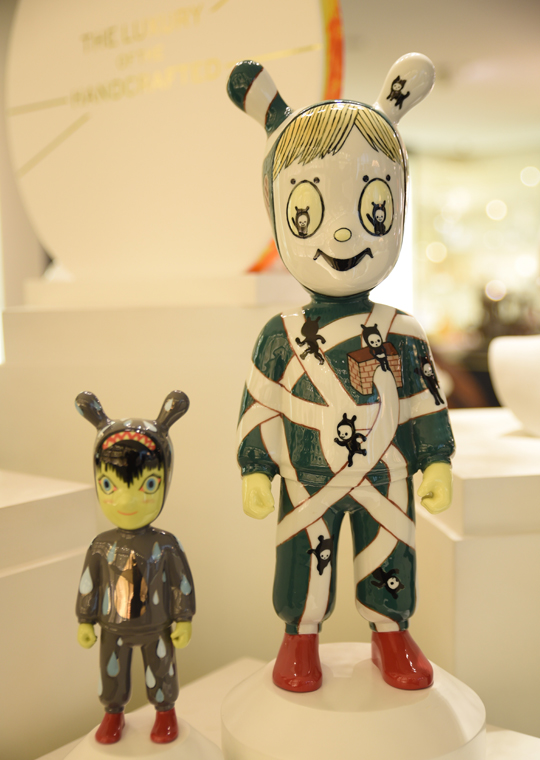 The Guest Series
"Saya sangat senang untuk diundang bertemu keluarga Lladró di Indonesia. Sebuah kehormatan tersendiri sebagai pematung yang terpilih untuk hadir di tempat ini. Perjalanan panjang dan jauh tidak menurunkan semangat saya untuk bertemu Anda semua. Terima kasih," tutup Raul Rubio.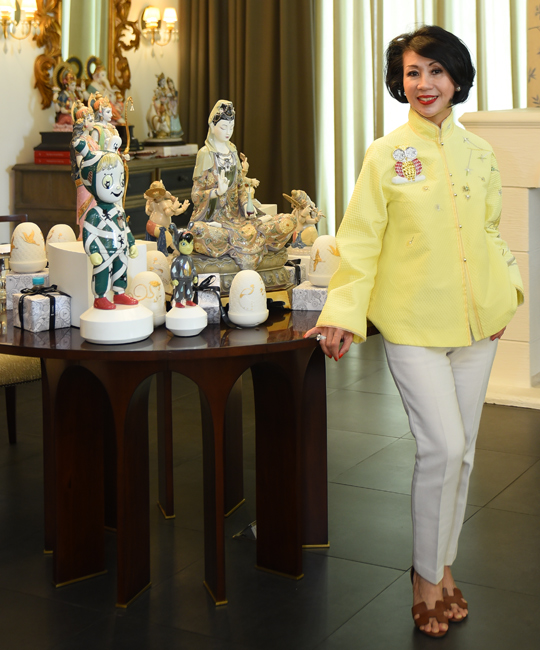 L Shinta Gouw