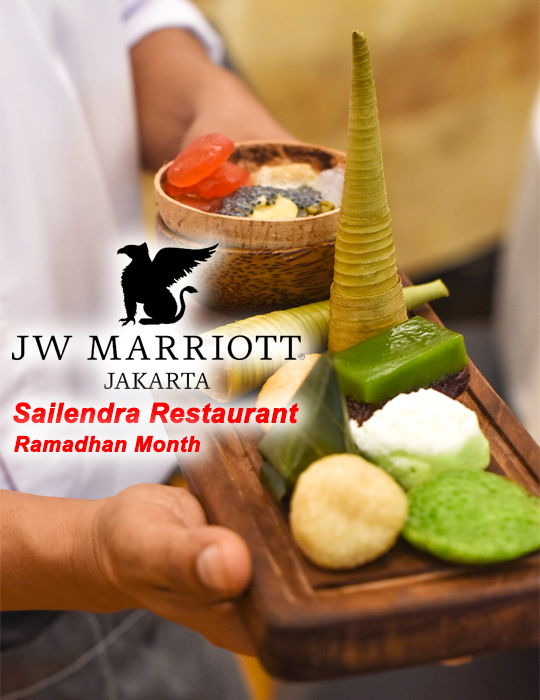 East Meets West by JW Marriott Hotel Jakarta
Published by Sugar & Cream, Monday 14 May 2018
Text by Auliya Putri, Images Courtesy of JW Marriott Hotel Jakarta
The Best Iftar in Town
Sudahkah Anda merencanakan buka puasa seru dengan kerabat atau keluarga? Rayakan Ramadan tahun ini bersama JW Marriott Hotel Jakarta dalam serunya promosi 'East Meets West' di Sailendra Restaurant. Sailendra Restaurant salah satu restoran di Jakarta yang jarang sepi karena menu-menu andalan yang kerap menggugah selera. Kini restoran ini menawarkan paket berbuka puasa dengan berbagai kelezatan hidangan dari Barat dan Timur yang dimulai dari harga IDR 360.000++ per orang, sudah termasuk ta'jil dan free flow iced tea atau iced lemon tea.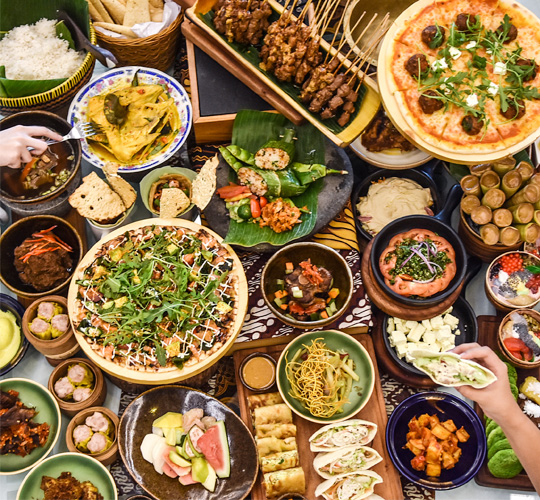 "Untuk sajian khas Timur, kami menawarkan aneka menu lokal dengan cita rasa asli Indonesia, seperti Nasi Kedawetan, Nasi Goreng Betutu, Bakso Buntut, Gecok Babat, serta aneka makanan penutup ikonis seperti Es Campur Sailendra, Bubur Kampiun dan aneka jajanan pasar" ungkap Adeza Hamzah selaku Cluster Director of Marketing Communications dari JW Marriott Hotel Jakarta dan The Ritz-Carlton Jakarta, Mega Kuningan. "Selain itu, terdapat pula hidangan khas Asia lainnya seperti dim sum, aneka mie dan sajian khas India. Untuk sajian Barat yang ditawarkan, ada berbagai pilihan di Sailendra Restaurant, seperti Giant Pizza and Spanish Ball, Braised Beef Brisket, Salmon en Croute dan juga hidangan khas Timur Tengah seperti Lamb Ouzi, Hummus Beiruti dan masih banyak lagi", tambahnya.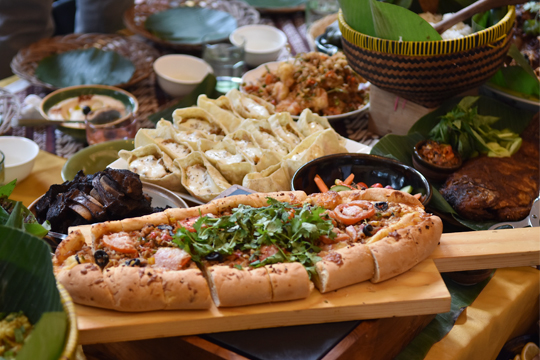 Turkish Pide & Chicken Shawarma
Dan jangan lupa dalam rangka menyambut Idul Fitri, JW Marriott Hotel Jakarta juga telah menyiapkan parsel – parsel eksklusif yang tersedia dalam tiga jenis; 'Aleeza Hamper' seharga IDR 650.000+, 'Amira Hamper' seharga IDR 850.000+ dan 'Malika Hamper' seharga IDR 1.999.000+ dikemas dengan bebagai kudapan Lebaran favorit seperti nastar, kaastengel, kurma, puteri salju, aneka kacang-kacangan, sparkling juice dan masih banyak lagi.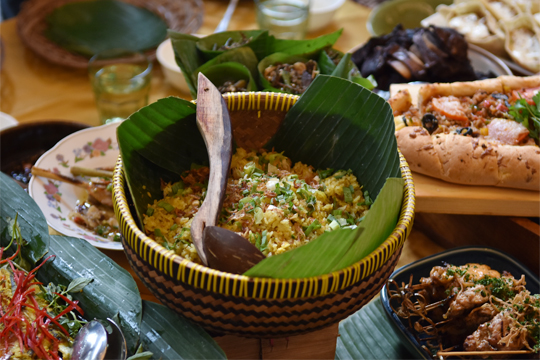 Nasi Goreng Betutu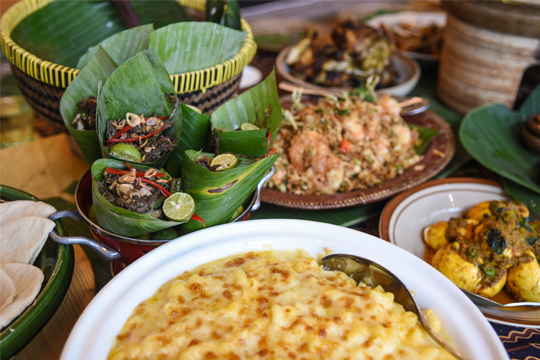 Mac and Cheese, Gecok Babat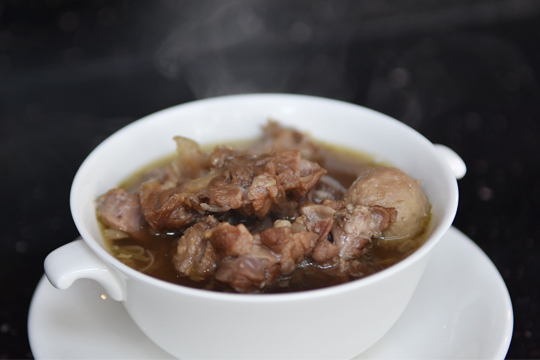 Bakso Buntut