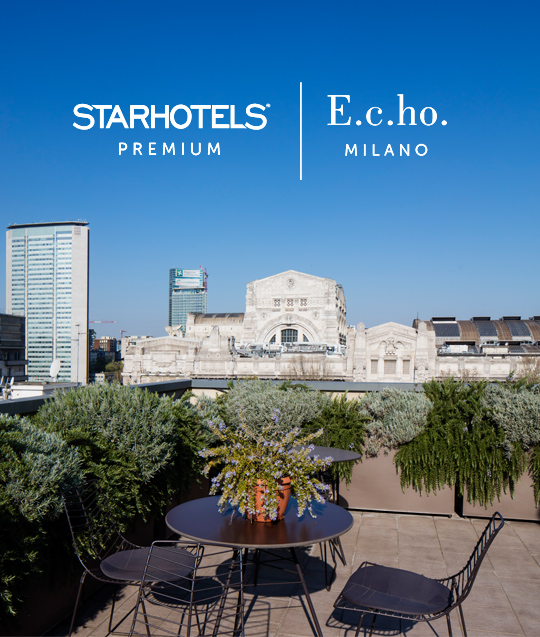 presented by

E.C.HO, MILAN: An Eco-Design Hotel of Starhotels Group
Published by Sugar & Cream, Friday 20 November 2020
Text by Farida Esti, Images courtesy of E.C.HO
A Green Soul in Town.
Perpaduan konsep kontemporer dan sustainablity, hotel E.C.HO di Milan, menyuguhkan hospitality dengan atmosfer yang penuh kejutan. Hotel dari Starhotels Group ini membutuhkan waktu 9 bulan konstruksi. Termasuk desain interiornya yang dikerjakan oleh Andrea Auletta, hingga menghasilkan hotel nyaman dengan eco-design yang menampung sebanyak 143 kamar dan fasilitas pendukung lainnya.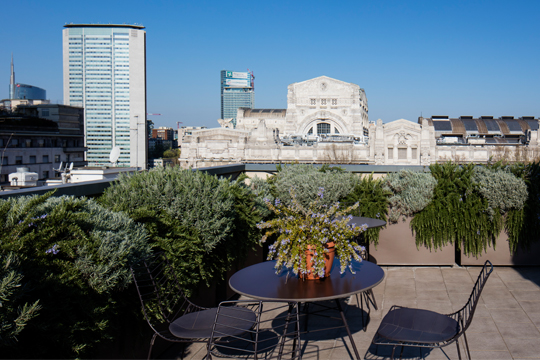 Terrace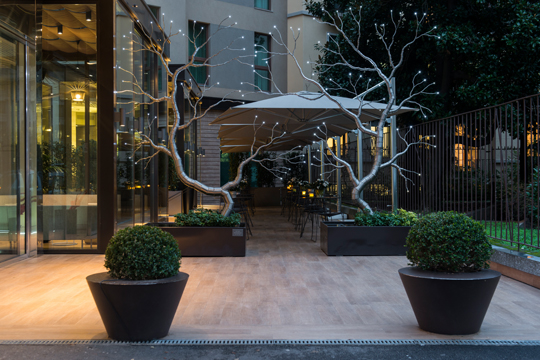 Exterior
Struktur eksternal bangunan memiliki garis-garis tegas yang selaras dengan gaya urban. Terdapat jajaran kaca dan dehor yang membuat bangunan terlihat luas. Selain itu, fitur ini juga berfungsi sebagai sirkulasi udara serta masuknya cahaya alami. Sebelum memasuki hotel, pengunjung akan melewati teras luas yang menyuguhkan pemandangan taman dengan pohon tua artistik. Menuju area resepsionis akan dijumpai backlit ceiling yang memancarkan mode sinar natural seperti matahari terbit, senja, dan malam.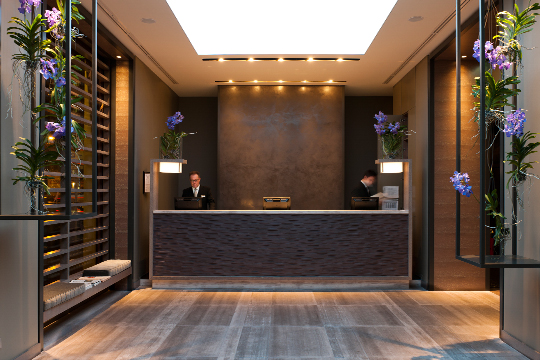 Reception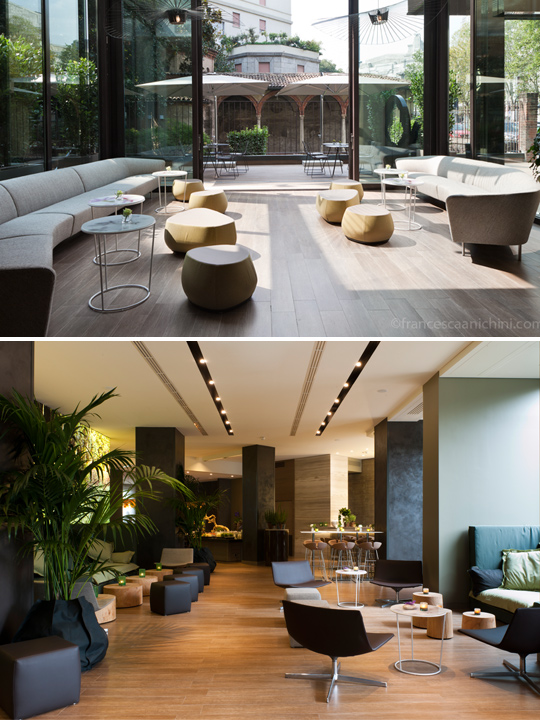 Lobby
Area hall dihiasi oleh kursi pouf yang dilapisi kain eco-label, lalu dipasangkan dengan meja kayu cemara bersertifikat Forest Stewardship Council. Terdapat sofa besar dengan bantal sofa warna natural bersanding dengan backdrop taman imajinatif yang membuat suasana semakin relaks.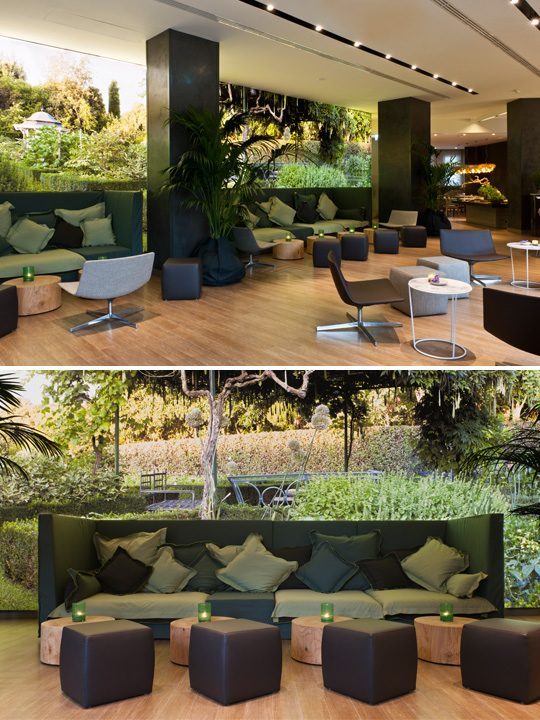 Lobby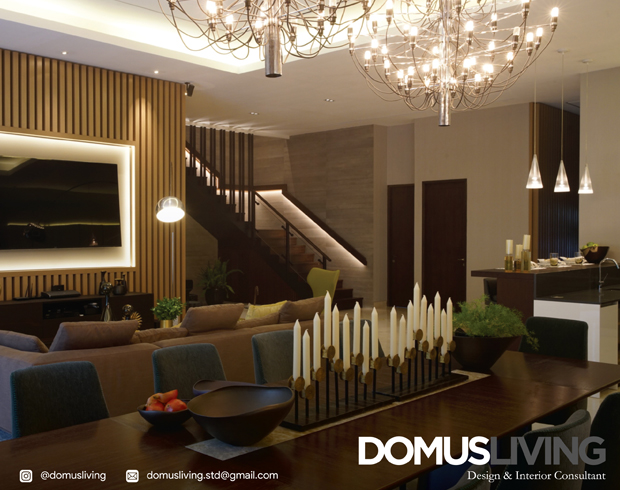 Presented by Domus Living Studio
Kunci dari desain interior hotal E.C.HO adalah dinding besar yang membentang dari area lobi hingga restoran. Dinding ini merupakan backdrop dengan gambar-gambar tanaman hijau yang segar dan indah. Tak hanya di backdrop, pot-pot tanaman asli turut melebur dan memberikan perannya untuk menciptakan suasana natural. Rasanya seperti berada di taman sungguhan berkat permainan cahaya serta detil-detil lanskap.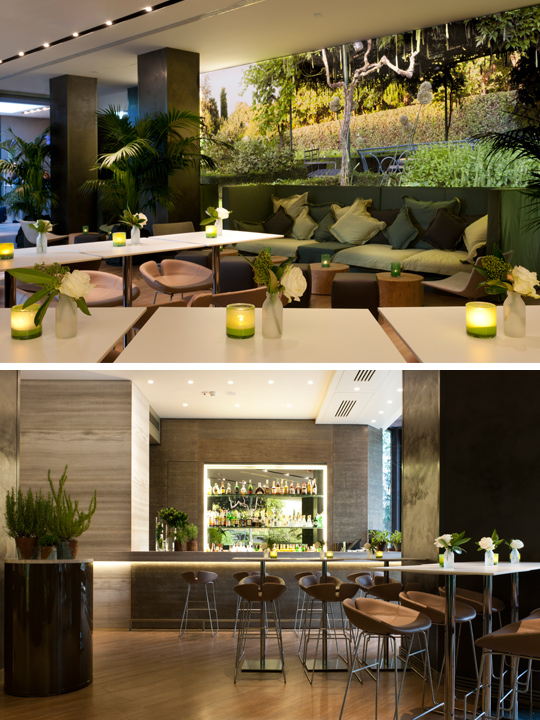 Bar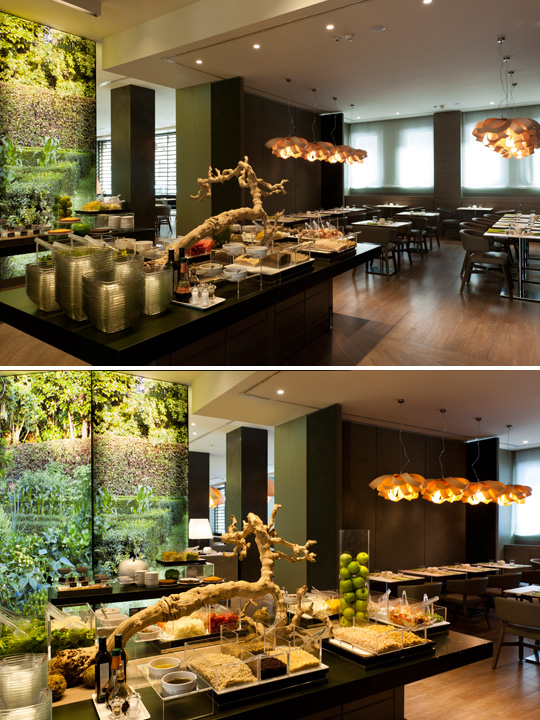 Restaurant
In line with the green approach, Orto Green Food & Mood Restaurant dikelilingi oleh jendela besar dan dua dinding backlit yang menampilkan taman hijau rimbun. Lantai restoran menggunakan wood-effect grès, sedangkan pada plafon menggantung chandelier cantik yang menerangi meja. Di tengah-tengah lobi terdapat area bar yang menghadap ke dehor, dengan meja bermaterial marmer abu-abu ditambah sentuhan efek sutra dan kayu.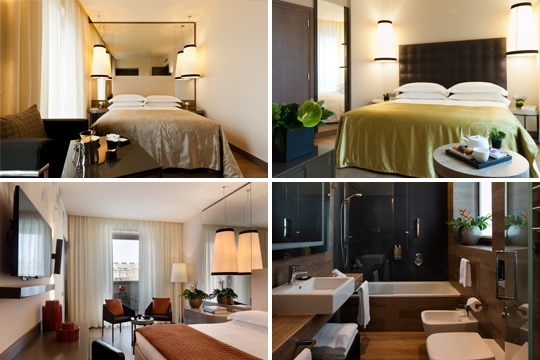 Deluxe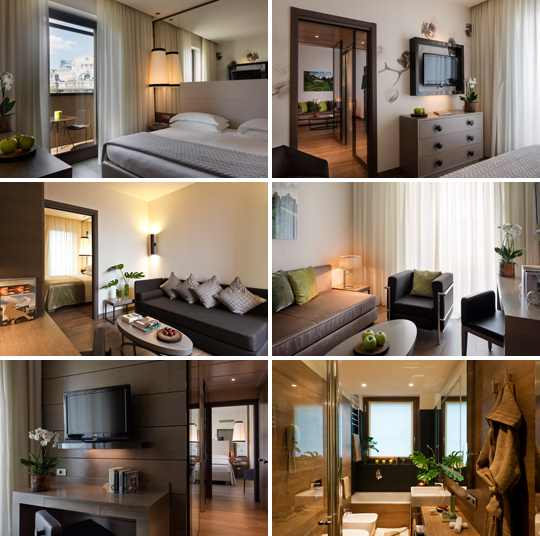 Terazza
E.C.HO juga menyediakan beberapa ruang meeting yang besar dan fungsional. Setiap ruangan dilengkapi oleh fitur high technology untuk menunjang kebutuhan acara di dalamnya. Secara keseluruhan, Auletta ingin menyeimbangkan desain fungsional dan rasional yang dibalut nuansa alam. Hingga akhirnya hotel ini sangat mewakili Starhotels sebagai desain yang sustainable dengan struktur urban.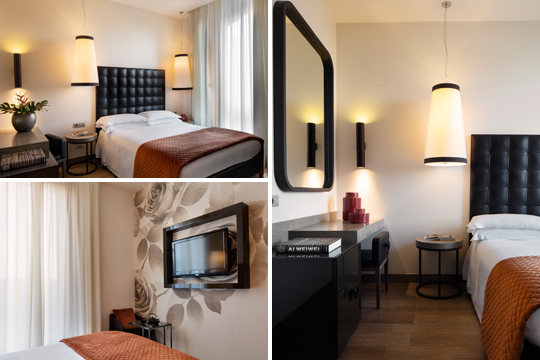 Superior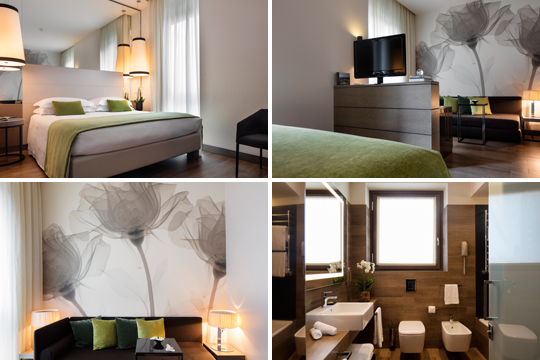 Junior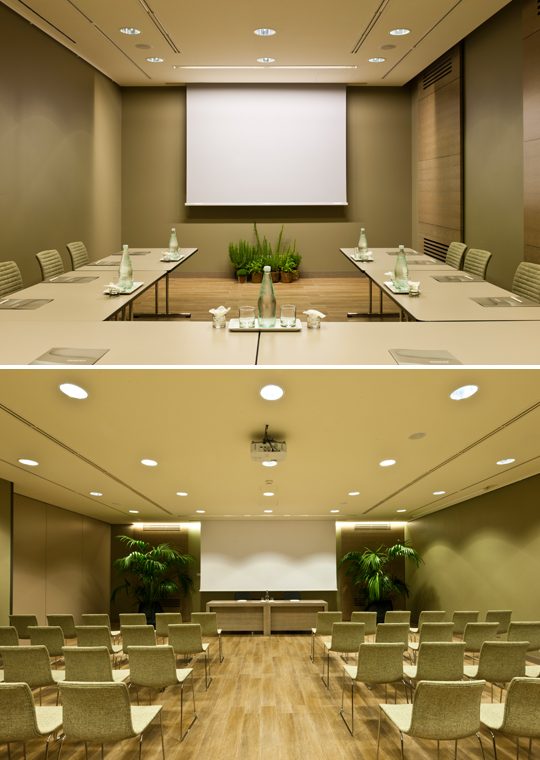 Meeting Room