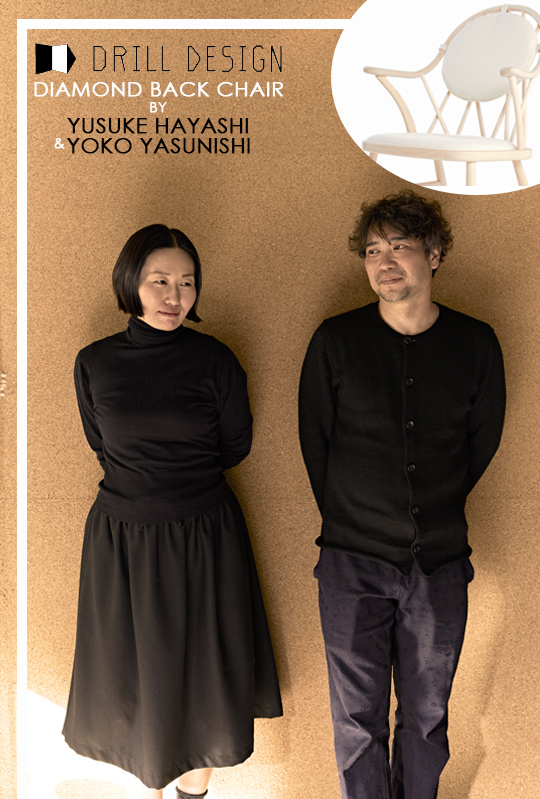 presented by

DRILL DESIGN – DIAMOND BACK CHAIR BY YUSUKE HAYASHI & YOKO YASUNISHI
Published by Sugar & Cream, Wednesday 12 July 2023
Images courtesy of Drill Design
Launched at Design Talks 'Time & Style' During Milan Design Week 2023
Diamond Back Chair by Yusuke Hayashi & Yoko Yasunishi (founder of Drill Design based in Japan) was presented at Design Talks 'Time & Style' During Milan Design Week 2023 last April. Diamond Back Chair developed in collaboration with Time & Style brings a breath of fresh air to the Windsor chair while paying tribute to its concept and legacy.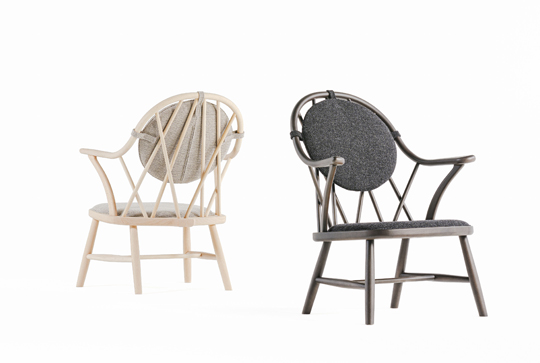 With more than a decade-long experience in research of the Windsor chair, DRILL DESIGN has developed this iconic chair into an elegant lounge chair brimming with a strong presence. By merging the dichotomies of the classic/the modern and calmness/tension, the studio presented a new image of the Windsor chair.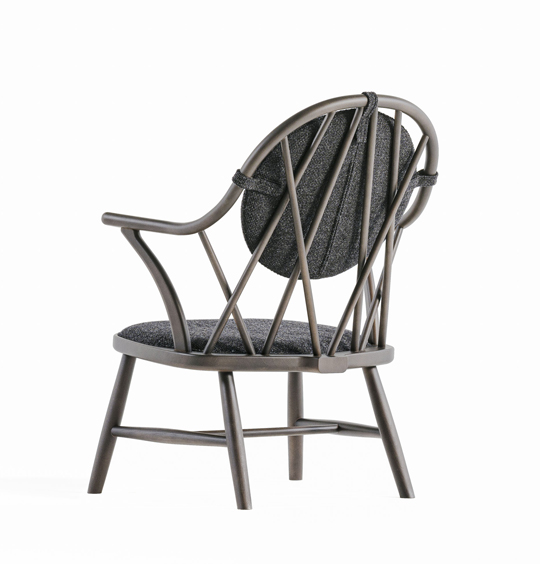 Presented by Interni Cipta Selaras
The eight spokes on the backrest are constructed to gently embrace and support the back and waist of the user for a comfortable seating experience. The chair is characterized by the backrest with spokes interlaced into a diamond-shaped pattern, from which its name is derived. The seats of traditional Windsor chairs, made of solid wood, tend to warp over time, but the Diamond Back Chair adopts a frame structure and fabric upholstering for the seat to prevent warping. Furthermore, it offers comfort and reduced fatigue when sitting for a long period of time, while its lightweight design enhances mobility.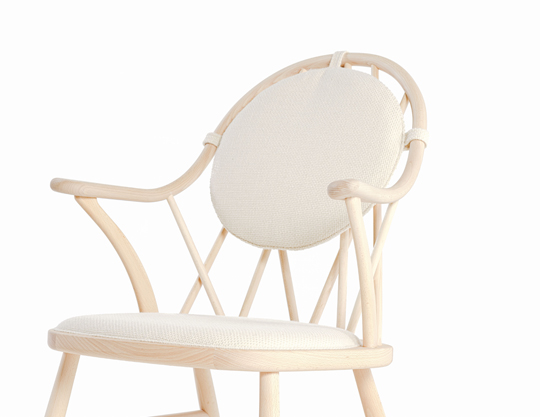 The frame that flows seamlessly from the back to the armrests is called a continuous arm, which is one of the forms of the Windsor chairs. We recreated the sleek arm from solid wood using Japan's sophisticated bentwood technology.