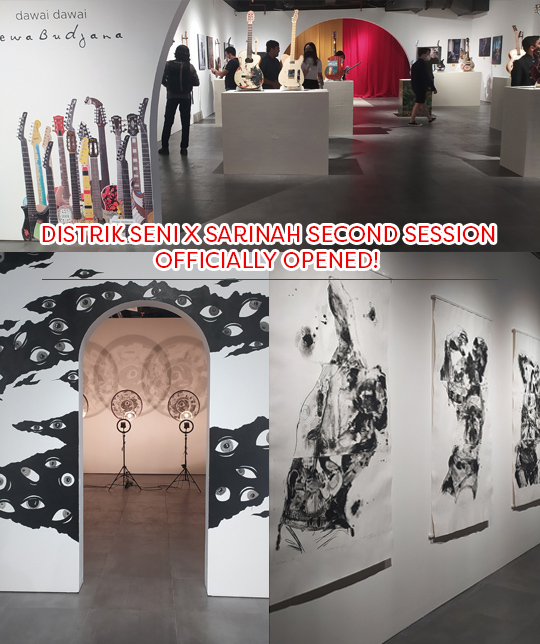 presented by

DISTRIK SENI X SARINAH SECOND SESSION OFFICIALLY OPENED!
Published by Sugar & Cream, Monday 17 October 2022
Images courtesy of S&C
Bring the 'Berkelanjutan' Theme to Show hundreds of Works from 30 Indonesian Artists
Distrik Seni bersama Sarinah kembali melanjutkan pameran karya seni pada sesi kedua bertema mengusung  Berkelanjutan!. Pada pameran sesi kedua ini, akan berlangsung hingga November 2022 mendatang dengan mengajak masyarakat Indonesia untuk mengeksplorasi seni dan budaya bangsa melalui ratusan karya seni dari puluhan seniman lintas generasi, dari berbagai wilayah di Indonesia.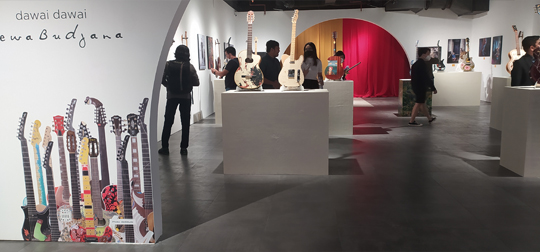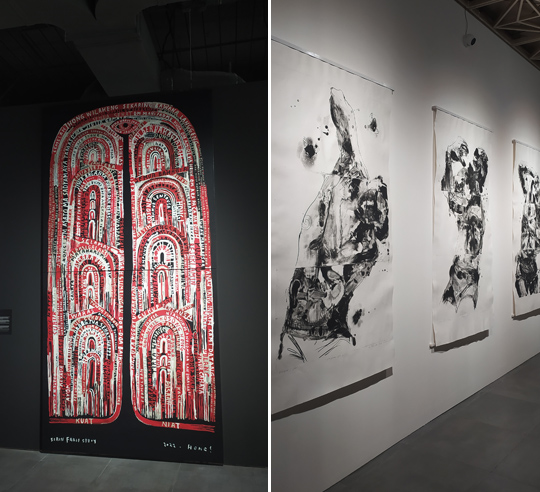 "Melihat antusiasme lebih dari 60.000 pengunjung di sesi pertama (Juni – Agustus 2022), Distrik Seni x Sarinah termotivasi untuk menghadirkan karya seni rupa yang lebih menarik. 30 seniman individu dan kolektif yang terlibat berkolaborasi dalam pameran sesi kedua ini memiliki karakter khas dan kuat, serta keunikan masing-masing dalam mengeksplorasi gagasan berkelanjutan melalui sudut pandang budaya lokal. Sehingga, tidak hanya mengusung semangat kebangkitan ekosistem seni, tetapi juga sebagai ruang edukasi budaya yang sejalan dengan nilai-nilai berkelanjutan," ujar Heri Pemad, Direktur Artistik Distrik Seni.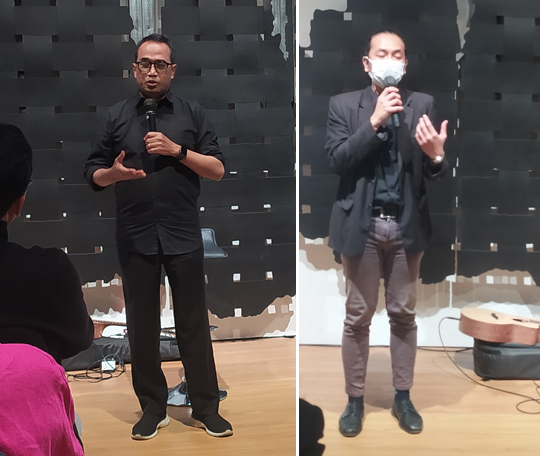 Sejak diluncurkan pada Juni lalu, kehadiran Distrik Seni x Sarinah mendapatkan respon yang sangat positif dari berbagai kalangan, termasuk Badan Usaha Milik Negara yang turut berkontribusi dan berkolaborasi.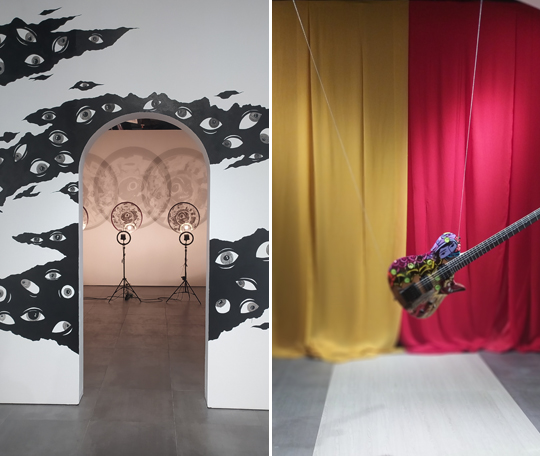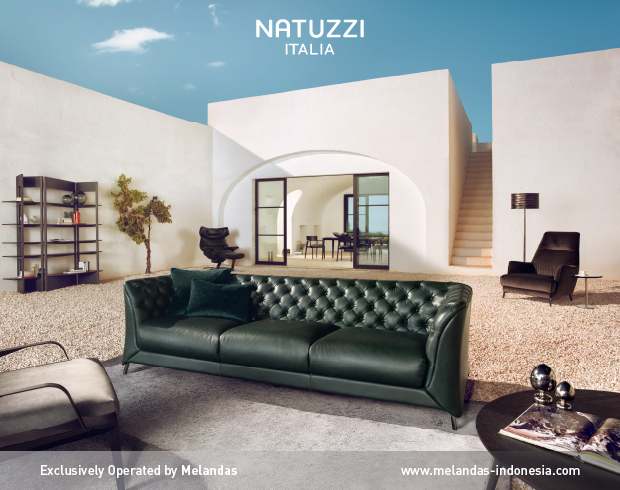 Presented by Melandas Indonesia
Farah Wardani, Penata Artistik Distrik Seni, tambah"Keberlanjutan seni budaya tidak hanya dipandang dari disiplin kesenian secara spesifik, tetapi juga beririsan dengan isu kemasyarakatan dalam bidang dan disiplin lain yang berkembang mengitarinya. Hal tersebut diwujudkan dengan ragam pemilihan karya yang memiliki karakteristik interdisiplin serta kaya akan olah material dan gagasan artistik. 'Berkelanjutan' dalam hal ini dapat diartikan dan dikaitkan ke berbagai hal, antara lain: Alam dan Lingkungan Hidup yang berkelanjutan, gagasan dan metode Ekonomi Berkelanjutan, hingga keberlanjutan Ekosistem Seni itu sendiri."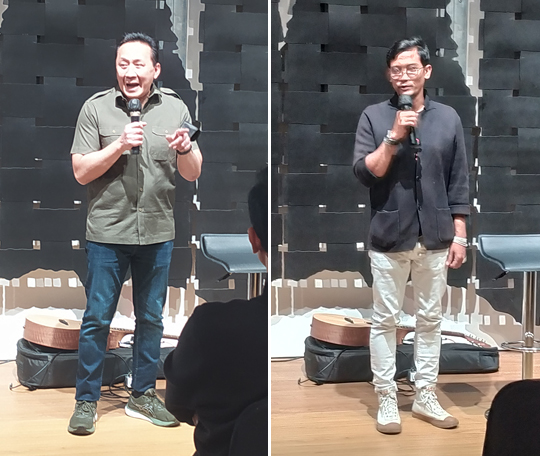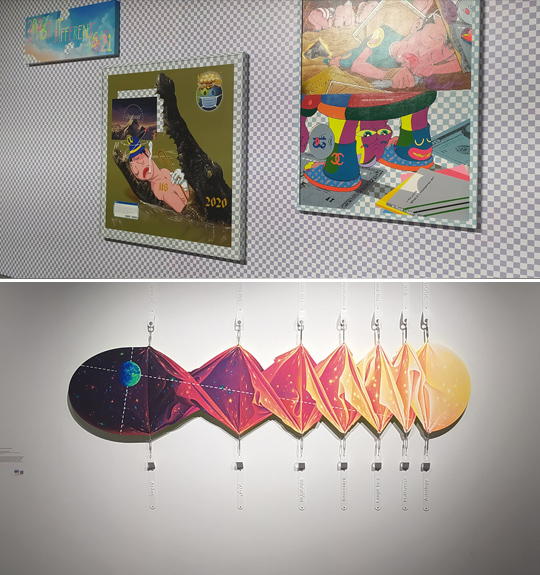 Selain menampilkan karya seni rupa, Distrik Seni x Sarinah juga akan menyelenggarakan berbagai program menarik yang dapat diikuti oleh masyarakat umum. Distrik Seni x Sarinah dibuka setiap hari dari jam 10.00 – 21.00 WIB. Pada sesi kedua ini, akan menampilkan sesuatu yang spesial, yakni kolaborasi dengan musisi dan seniman Dewa Budjana yang memamerkan karya seni dengan merespon tema Berkelanjutan! Bersama puluhan seniman terbaik Indonesia lainnya. Selain itu, pengunjung juga bisa mengikuti kegiatan diskusi, lokakarya dan program-program edutainment yang mengacu pada tema Berkelanjutan!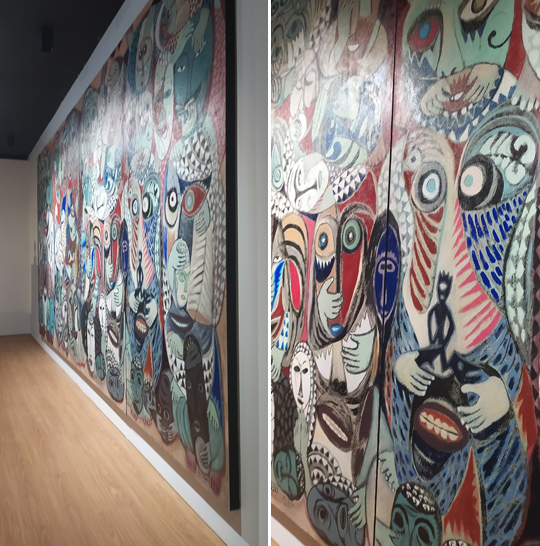 Pada acara peresmian sesi kedua ini, pembaruan tema dan karya seni yang ditampilkan pada tiap kuartal ini merupakan bagian dari upaya Distrik Seni x Sarinah untuk memberikan pengalaman berbeda dalam menikmati seni dan memberikan kesempatan bagi masyarakat untuk mengeksplorasi budaya Indonesia lebih dalam. Hal tersebut sejalan dengan visi dan misi kami, menjadikan Sarinah sebagai Panggung Karya Indonesia, wadah bagi segenap pegiat industri kreatif tanah air untuk menampilkan karya-karya terbaik mereka kepada khalayak luas.