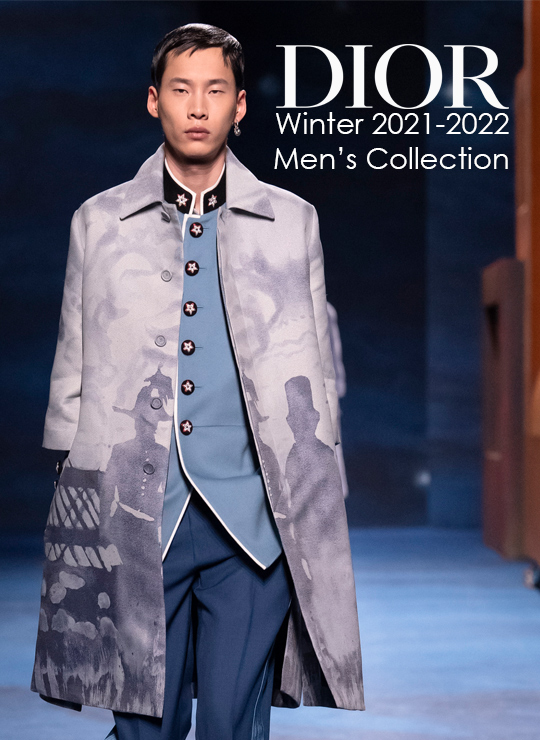 presented by

Dior Winter 2021-2022 Men's Collection by Kim Jones.
Published by Sugar & Cream, Friday 05 February 2021
Text by Farida Esti, images courtesy of Dior
New Arts, New Looks.
Kim jones kembali dengan formula baru menggabungkan art dan fashion dalam koleksi busana pria Dior Winter 2021-2022 yang dirilis Januari lalu. Kali ini, Jones menggandeng pelukis ternama asal Skotlandia, Peter Doig, untuk mencurahkan passion-nya ke dalam koleksi Dior yang selalu tampil elegan. Gaya maskulin yang terinspirasi oleh seragam militer berpadu dengan kebebasan art dari lukisan menghasilkan busana yang sayang bila dilewatkan.
Setelah melihat lukisan Doig tentang pria dan langit malam, Jones sangat yakin lukisan karyanya akan sangat sempurna dituangkan pada desain pakaian Dior. Keyakinan ini yang membuat karya indah Doig terlukis pada blouse, coat, jaket, serta knitwear yang menjadi kanvasnya. Koleksi kali ini terbilang breath-taking berkat sentuhan art serta permainan layer, warna, dan variasi coats.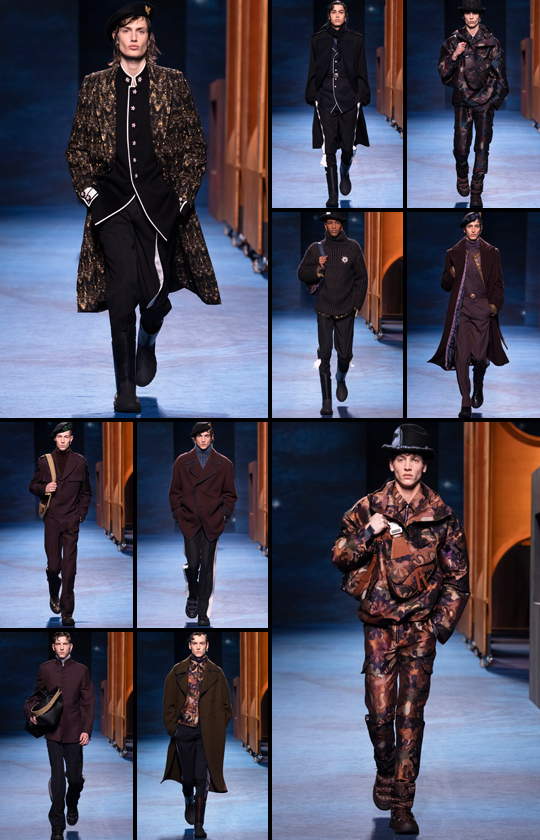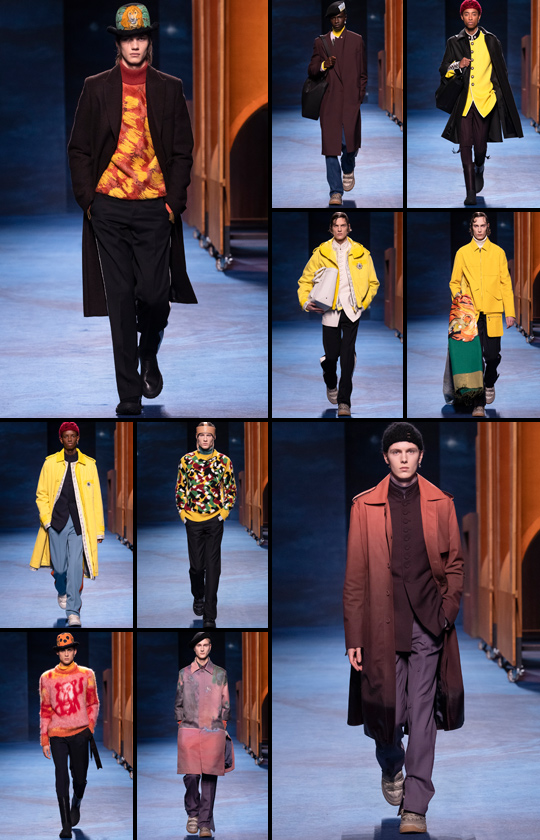 Simak perbincangan menarik antara seniman Peter Doig dengan desainer topi ternama Stephen Jones di sini.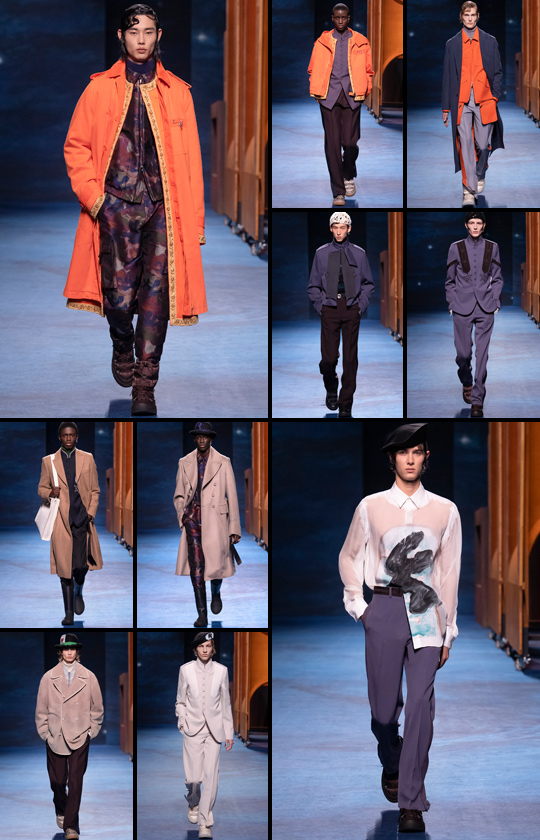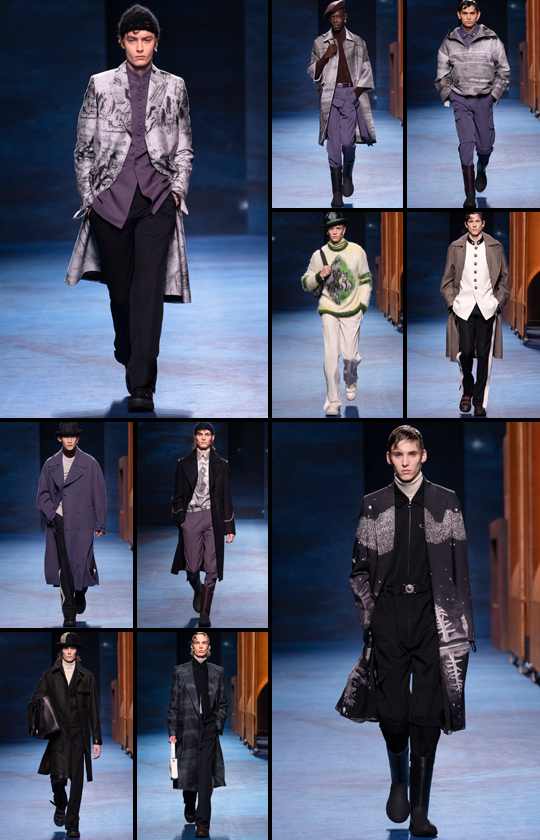 Warna-warna khas musim dingin seperti biru tua, abu-abu, coklat, dan hitam menjadi tone utama. Terasa semakin hidup dengan pemilihan warna cerah seperti kuning, oranye, dan merah. Tak hanya pada busana, warna-warna di atas juga dapat ditemui pada aksesori topi yang tak kalah menarik didesain oleh perancang topi ternama, Stephen Jones. Meski mengusung gaya militer, aksesori berupa beret, bowler, dan holey knits memiliki detil menarik yang mematahkan kesan kaku tentara. Koleksi topi terasa istimewa karena menyatu tiga nama besar: Kim Jones, Peter Doig dan Stephen Jones. Perhaps the hats could be a must have item in addition to new vibrant of shoes and sneakers (Peter's motifs).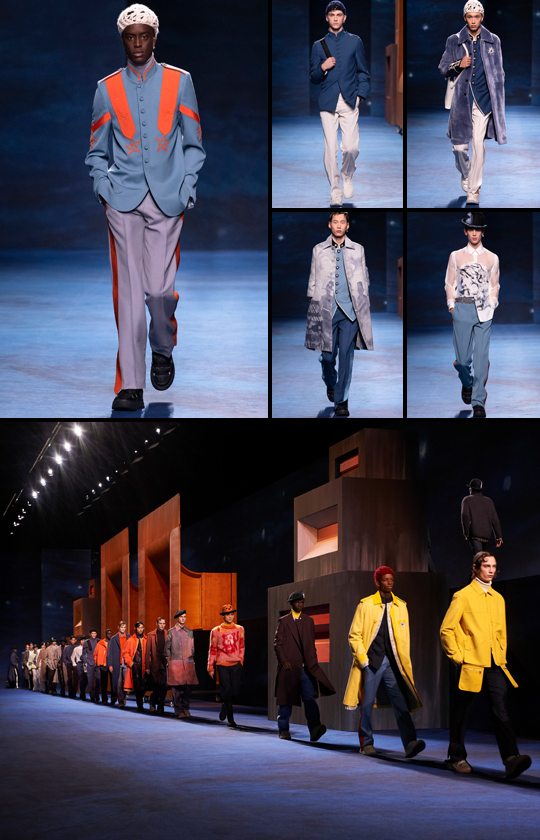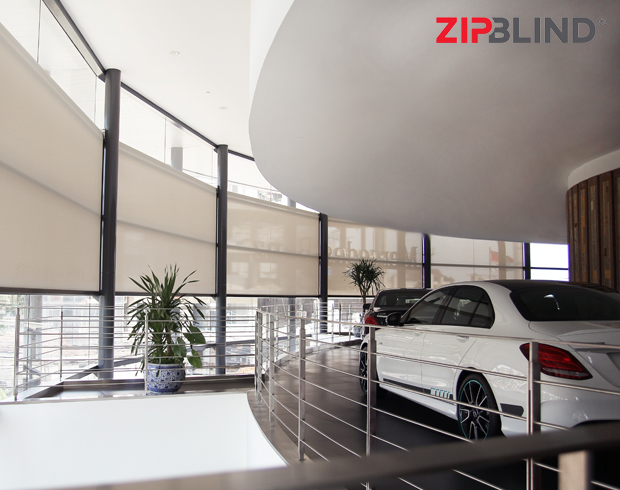 Presented by Zipblind
Simak juga deretan Stars in Dior Winter 2021-2022 Men's Collection by Kim Jones di sini