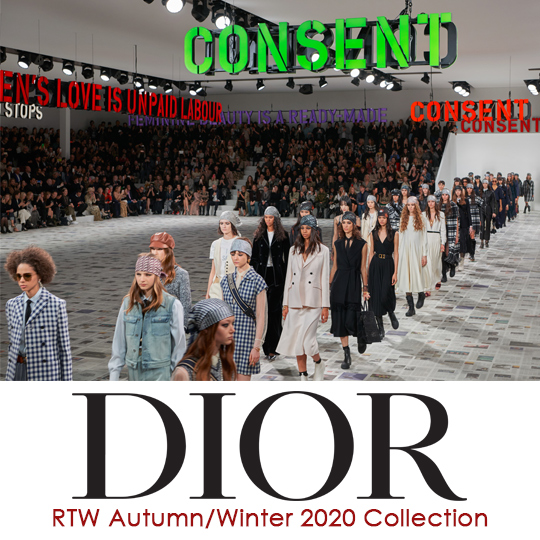 presented by

Dior RTW Autumn/Winter 2020 Collection
Published by Sugar & Cream, Thursday 28 May 2020
Text by Astrid L, images courtesy of Dior
A Joyful of Singularity
 Musim gugur ini, Dior membawa kita berkilas balik ke masa-masa remaja sang Creative Director, Maria Grazia Chiuri, lewat rangkaian emosi yang melankoli sekaligus menyegarkan.
Maria Grazia Chiuri adalah salah satu suporter utama gerakan feminisme sejak tahun 1970-an. Masa-masa ia tumbuh dewasa di Roma dan menekuni hubungan antara gender, fashion, dan politik, menjadi inspirasinya pada koleksi Dior Autumn/Winter 2020 kali ini. Penuh dengan nuansa personal, koleksi ini didominasi oleh pantsuit, jaket denim dan jeans.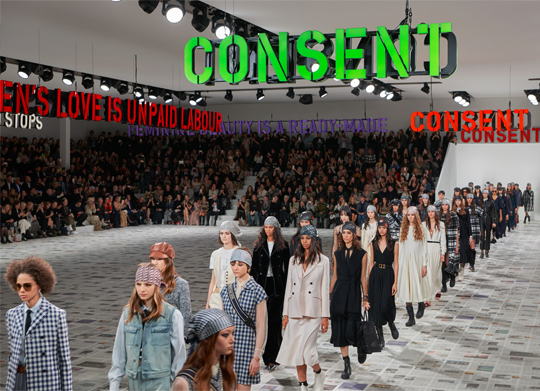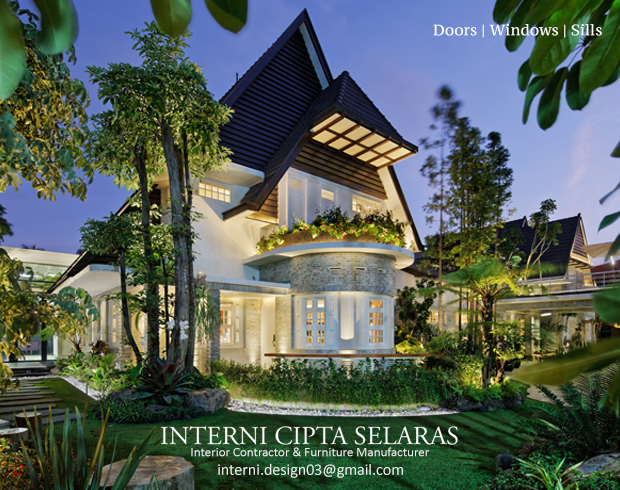 Presented by Interni Cipta Selaras
Salah satu idola Chiuri yang pernah menjadi desainer Dior, Marc Bohan, juga menjadi sumber inspirasi lewat beberapa ciri khas yang dibawa ulang oleh Chiuri: selimut kotak-kotak yang didesain menjadi bias-cut, jumpsuit dari katun atau kulit, serta aksesori dari masa lampau, fishnet dan combat boots.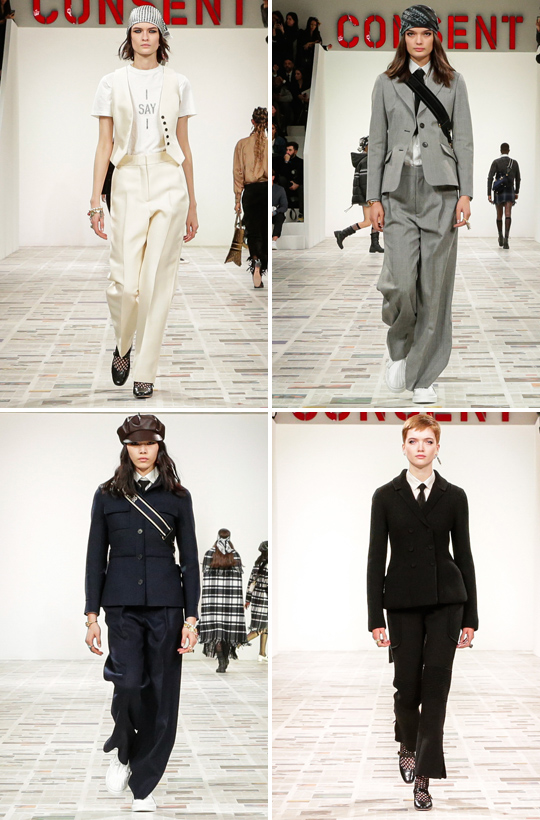 Selain motif kotak-kotak, polkadot pun mendapatkan kesempatan untuk tampil lewat scarf serta dress dalam berbagai gaya. Sedangkan aksen rajut juga hadir di hampir semua lini pakaian: sweater, jaket, rok, dan celana.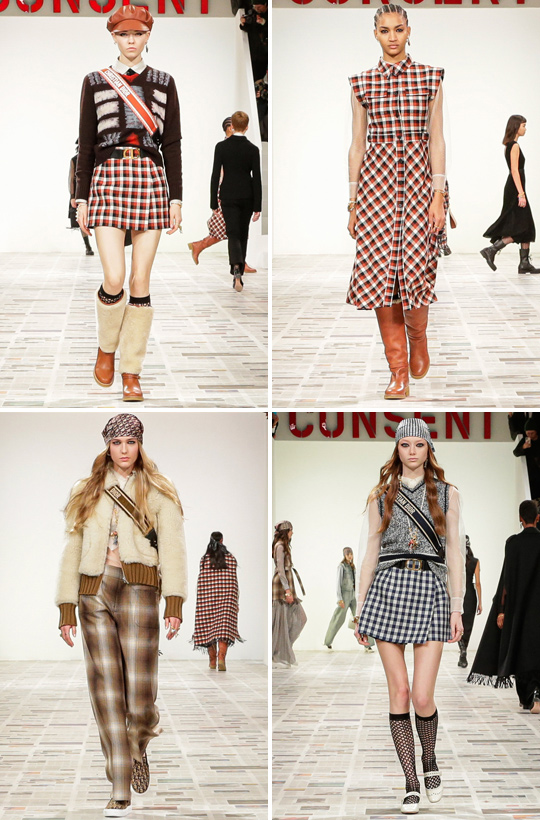 Pada pegelaran ini juga ditampilkan instalasi dari seniman Claire Fontaine menampilkan kekuatan kata-kata seperti 'Lo Dico Lo- I Say I","Consent," "Women Raise the Upraising," "Patriarchy = Climate Emergency," and "Feminine Beauty Is a Ready-Made." Merujuk pada pendekatan pada berbagai aspek subjektivitas feminin.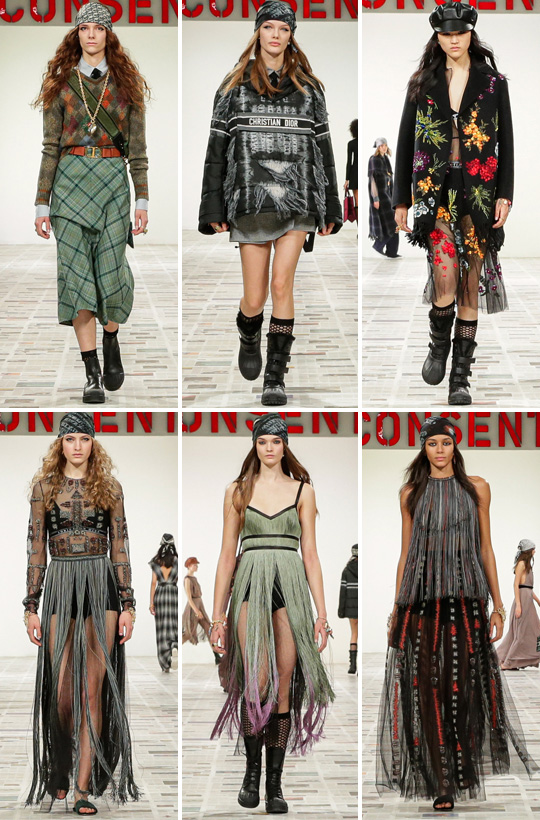 Dior and The Musee du Louvre Partnership
Pagelaran koleksi musim gugur ini juga menandai awal kerja sama Dior dengan Louvre selama lima tahun ke depan, lewat proyek lansekap dan restorasi Tuileries Garden. Taman "Prancis" ini juga berfungsi sebagai museum udara terbuka yang berlokasi di tengah kota Paris.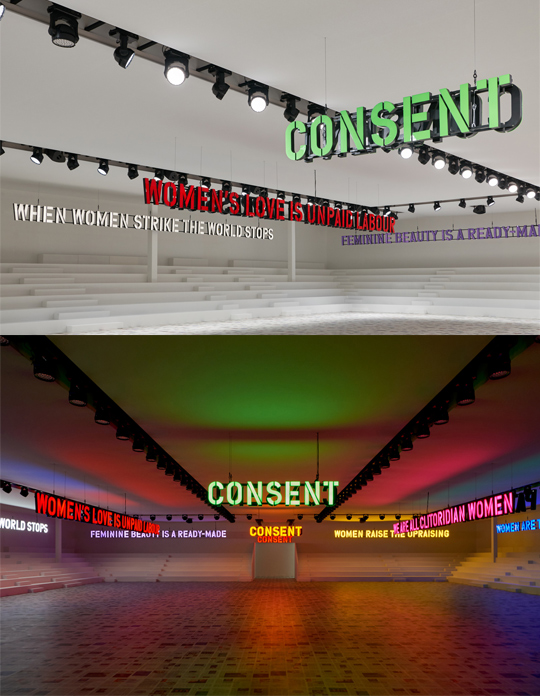 Dior telah berkomitmen untuk mendanai proyek restorasi ini hingga tahun 2024, diawali di bulan April 2020 dengan dibukanya kembali area di bagian timur laut yang juga merupakan habitat keanekaragaman hayati di ibu kota Prancis. Tuileries Garden yang didedikasikan untuk seni dan seni kehidupan menjadi host ready-to-wear show Dior di bulan Februari lalu.