presented by

Dior Men's Summer 2021 Collection: Portrait of an Artist
Published by Sugar & Cream, Friday 17 July 2020
Text by S&C, images courtesy of Dior
Dialogue Between Artist, Painting and Fashion
Berawal dengan dialog seniman Amoako Boafo mengenai karya lukisnya dan sudut pandangnya mengenai fashion secara perlahan berubah menjadi sebuah film berdurasi singkat. Film tersebut menjadi sebuah narasi pembuka peluncuran koleksi Dior Men's Summer 2021 Collection. Film berdurasi singkat yang ditonton secara 'live' melalui beberapa platform pada hari Senin July 13, 2020 berlanjut ke seri kedua. Film ke dua fokus pada koleksi musim panas 2021 yang merefleksikan hasil kolaborasi erat dan intim antara Kim Jones dan seniman kontemporer Amoako Boafo.  Kedua film tersebut hasil kreatif dari Kim Jones bekerja sama dengan Chris Cunningham (bagian pertama) dan Jackie Nickerson untuk film ke dua.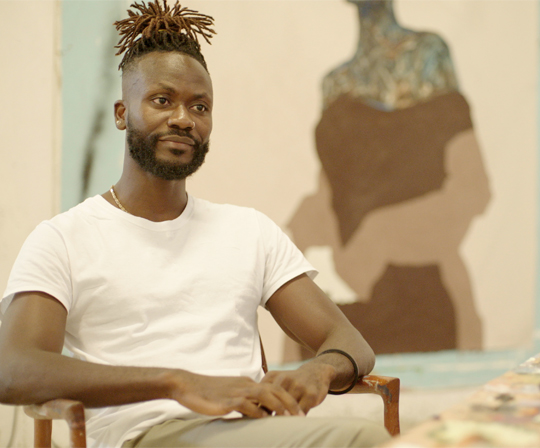 Amoako Boafo
Siapapun tidak akan menduga jika perkenalan singkat Dior Men's Artistic Director, Kim Jones bulan December 2019 di Miami dengan Amoako Boafo, seniman kelahiran Ghana, Afrika menghasilkan sebuah kolaborasi terberani: Dior Men's Summer 2021 Collection.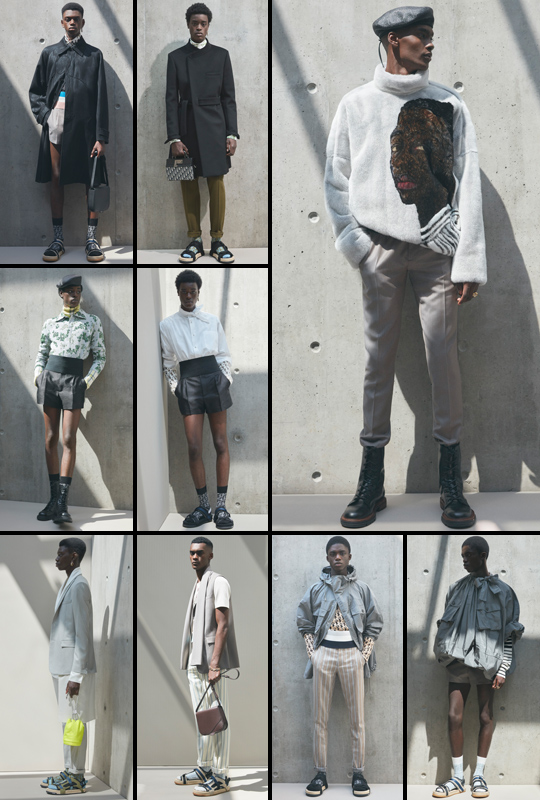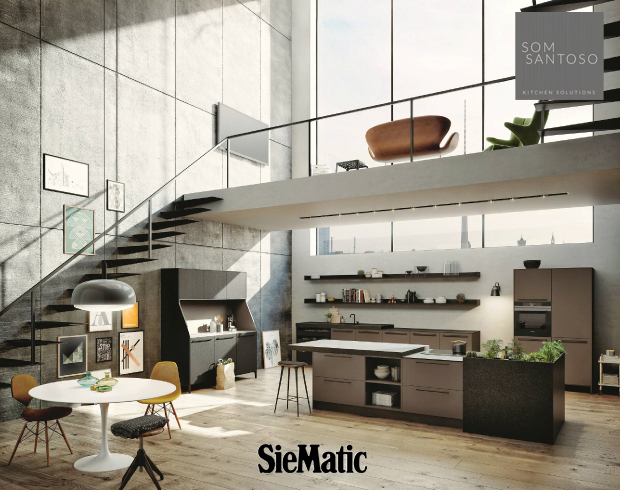 Presented by Som Santoso
Afrika bukan konstelasi baru melainkan menawarkan romantisme pada kemajemukan sosial, budaya dan warna-warna cerah bagi Kim Jones yang menghabiskan masa kecilnya di negara seperti Botswana, Tanzania, Ethiopia, Kenya And Ghana. Karya seniman kontemporer Amoako mewakili perayaan portrait 'black diaspora' yang juga merupakan eksplorasi identitas dirinya dan persepsinya sebagai kulit hitam-terutama maskulinitas sebagai kulit hitam.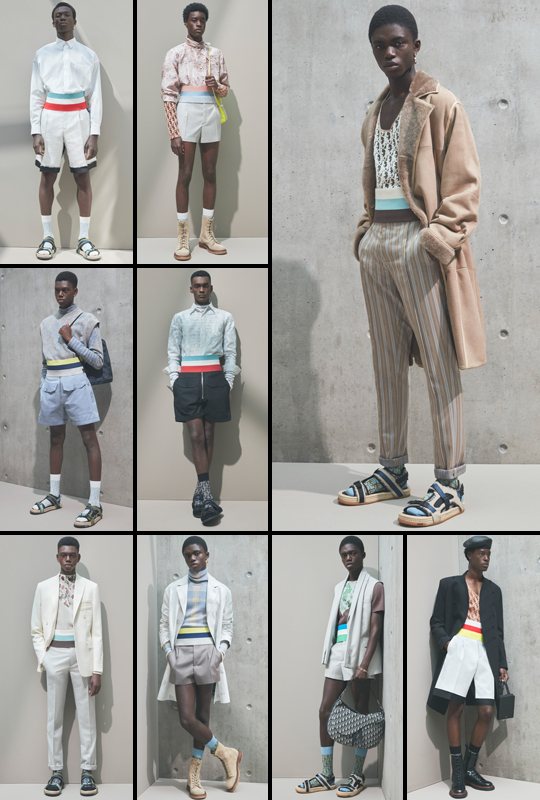 Setiap busana mencerminkan hasil dialog atas pemikiran intelektualitas Amoako yang diproses ulang berdasarkan kode-kode rumah mode Dior. Dari warna-warna yang memikat, pola grafis hingga polesan berteksture dari karya-karyanya diadaptasi secara kreatif oleh Kim Jones tanpa mengurangi esensi atas karya-karya sang seniman. Dan yang menjadi lebih nyata lagi adalah penampilan garis-garis rancangan terbaru Kim Jones menyatu dengan karakteristik jahitan yang sempurna dari rumah adi busana Dior.

Harus diakui sebuah kolaborasi tidak sedikit membuahkan tahapan kreativitas tanpa batas yang out of the box seperti Kim Jones dengan romantismenya pada benua Afrika melalui karya-karya seniman kontemporer Amoako Boafo.