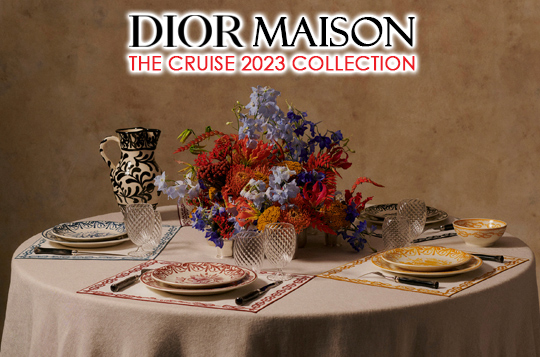 presented by

DIOR MAISON – THE CRUISE 2023 COLLECTION
Published by Sugar & Cream, Monday 26 December 2022
Images courtesy of Dior Maison
Light Up The Table With A Touch Of Joy – Designed By Maria Grazia Chiuri
Hadirnya piranti makan terbaru bisa menjadi pelengkap sempurna untuk perayaan festive season di penghujung tahun ini. Apalagi lagi piranti makan tersebut datang dari seorang desainer ternama seperti Maria Grazia Chiuri, Creative Director Dior. Melengkapi kesuksesan koleksi Dior Cruise 2023 oleh Maria Grazia Chiuri bulan Juni lalu, Dior Maison meluncurkan dinnerware The Cruise 2023 Collection. Koleksi istimewa kali ini dirancang sepenuhnya oleh Maria Grazia Chiuri. Estetika koleksi mencerminkan motif-motif dari daerah Andalusia seperti bunga mawar, perahu, bunga dan burung-burung. Komposisi ornamen lembut dari motif-motif tersebut menjadi hidup diatas koleksi piring, mangkuk, cangkir, vas dan sebagainya. The Cruise 2023 Collection ini juga hadir dalam bentuk placemat/alas piring yang disulam halus. Koleksi dimanufaktur khusus di pabrik Ivanros, Spanyol yang memperlihatkan ketrampilan tangan tingkat tinggi.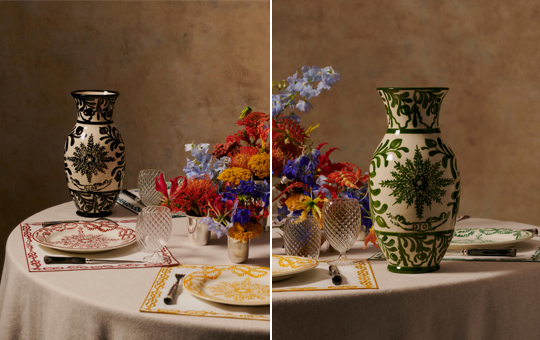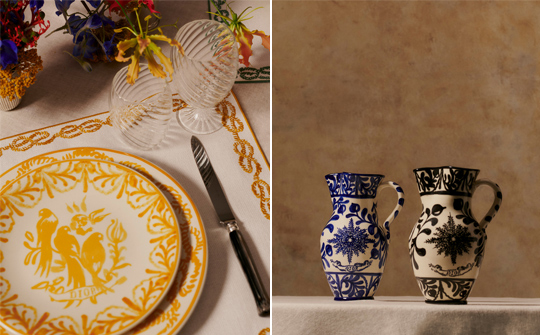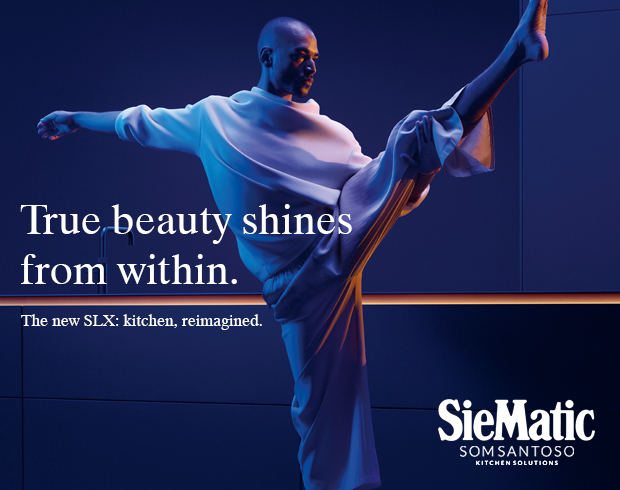 Presented by Som Santoso
Koleksi piranti makan ini tersedia dalam variasi nuansa pastel maupun warna cerah yang siap menawarkan sentuhan keceriaan meja makan Anda. Seperti yang selalu diinginkan oleh pendiri rumah couture Dior ini.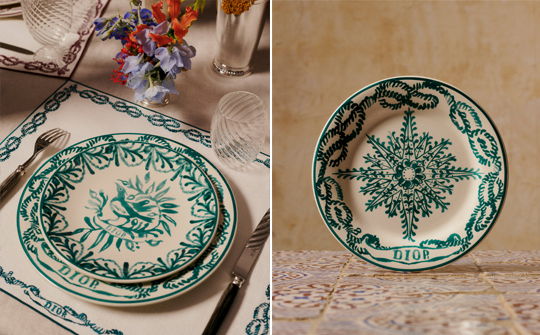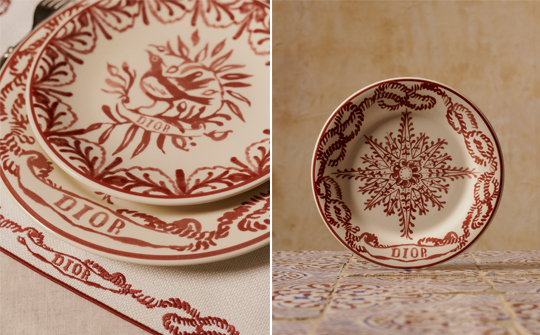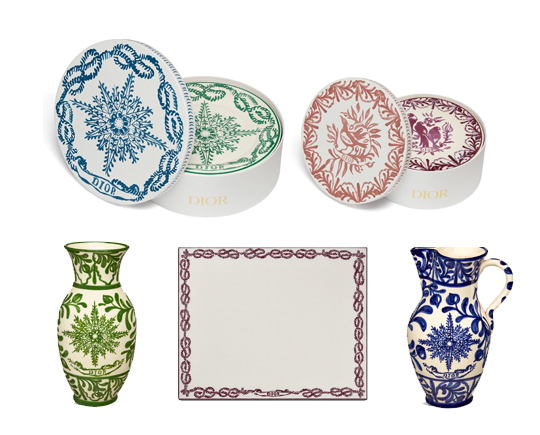 DIOR MAISON – SET OF EIGHT DINNER PLATES | SET OF EIGHT DESSERT PLATES | VASE | PITCHER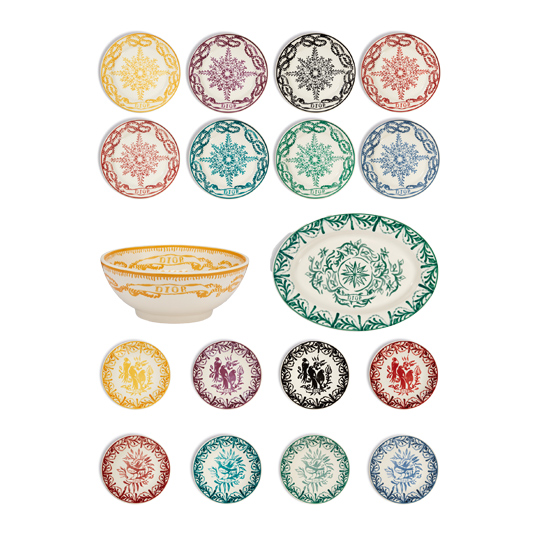 DIOR MAISON – SET OF EIGHT DINNER PLATES | BOWL | OVAL PLATTER | SET OF EIGHT DESSERT PLATES