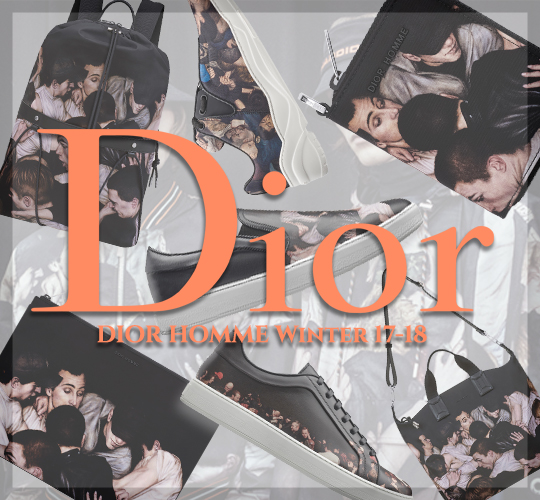 DIOR HOMME Winter 17-18 Collection
Published by Sugar & Cream, Friday 15 September 2017
Text by Janto Wihardja, Images courtesy of Dior
Collaboration Dan Witz
Kejutan berbeda kali ini dengan koleksi khusus pria Dior untuk musim dingin nanti. Kris Van Assche telah mempersiapkannya dengan matang dan istimewa. Kejutan istimewa itu datang dari kolaborasi rumah mode Dior dengan seniman Amerika Dan Witz. Keunikan karya Dan Witz sangat pas dengan spirit 'HARDIOR" yang sangat krusial bagi setiap koleksi Dior Homme.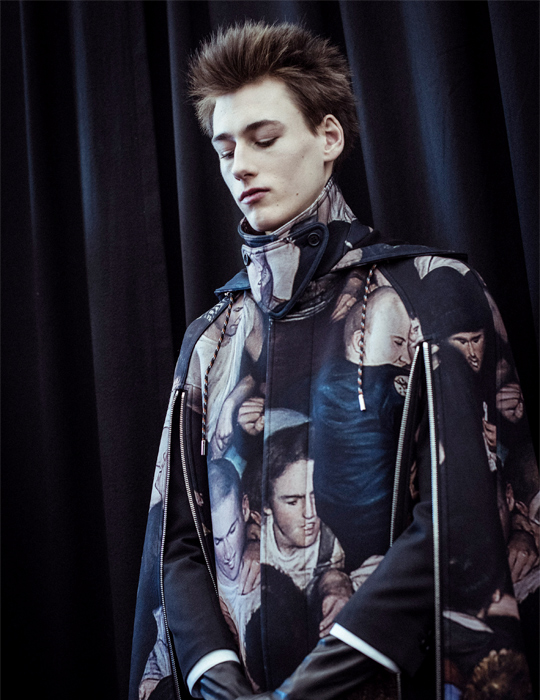 Backstage by Morgan ODonovan
Dan Witz dikenal dengan gaya hyper realist nya terutama dengan seri karya berjudul "Mosh Pit".  Kekuatan yang muncul dari karya-karya 'Mosh Pit" tersebut mengingatkan Kris Van Assche akan koneksi dirinya dengan hingar bingar musik underground. Energi dari karya 'Mosh Pit" dan suasana hingar-bingar musik underground mewarnai gagasan inspirasi untuk koleksi DIOR HOMME Winter 17-18 kali ini. Gambaran visual fotografi terlihat pada koleksi suit, jaket, trousers, coats dan capes. Berdampak juga pada backpack, shopper bag dan sneakers.
Let's be energize and celebrate the new spirit of DIOR HOMME Winter 17-18!


Backstage by Morgan ODonovan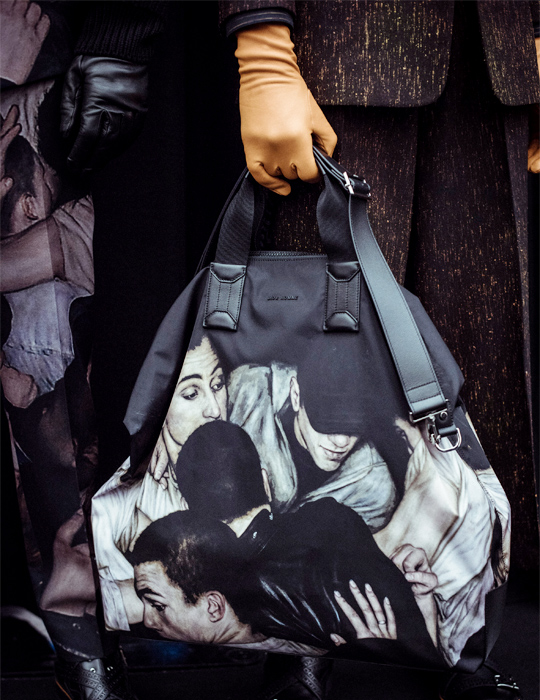 Backstage by Morgan ODonovan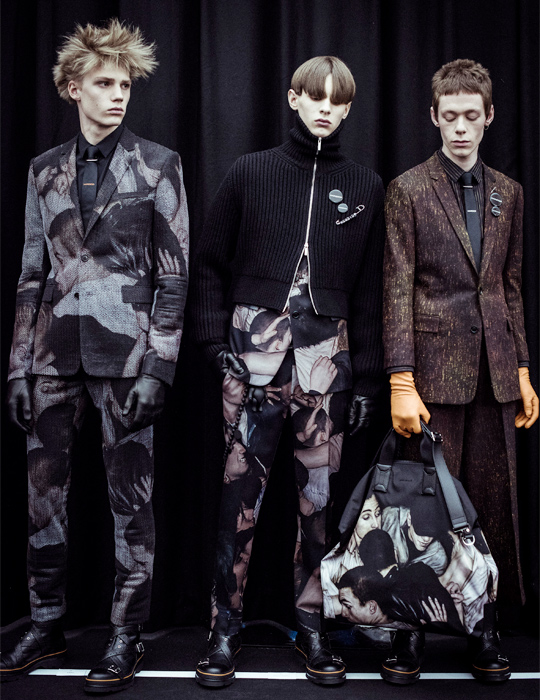 Backstage by Morgan ODonovan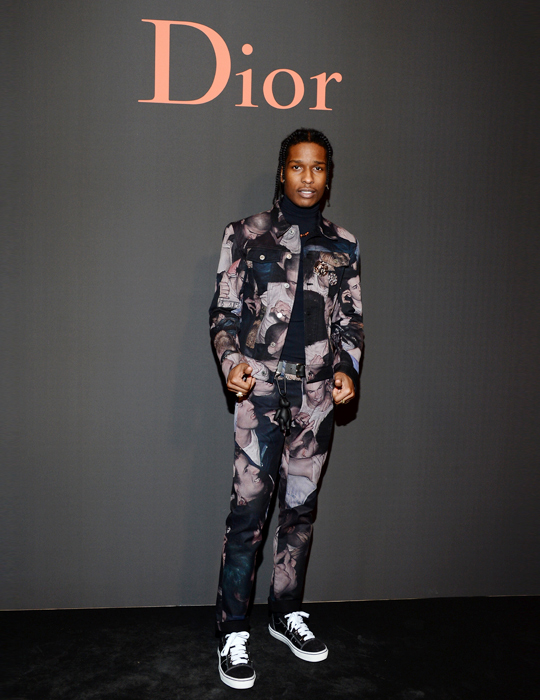 ASAP Rocky Images courtesy of Getty images pour Dior Homme