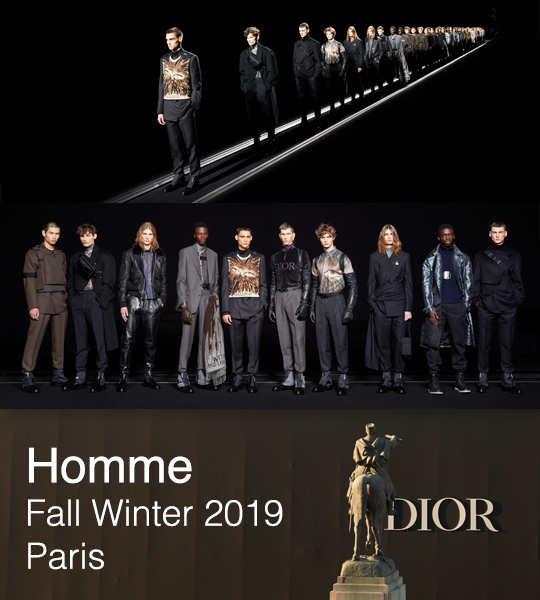 presented by

Dior Homme Fall/Winter 2019/2020 Paris
Published by Sugar & Cream, Thursday 24 January 2019
Text by S&C, images courtesy of Dior
Short, Quick & An Incredible Show
Kim Jones menampilkan kejutan yang berbeda untuk debut ke tiga nya dengan rumah legendaris Dior untuk Dior Homme. Kali ini para model berbaris rapi bak deretan patung melintas didepan para penonton tanpa melangkahkan kakinya. Para model berdiri diam diatas 76 meter moving walkway.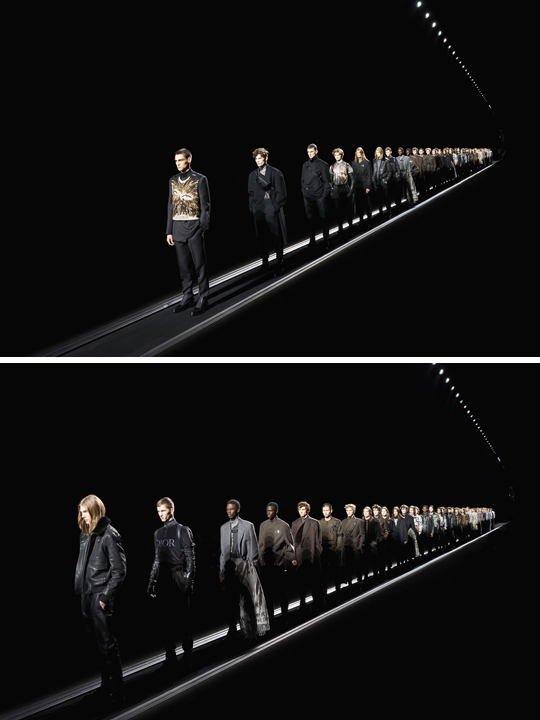 Koleksi memperlihatkan spirit kekinian yang avant-garde : membaurkan gaya jalanan (rompi dan vest), gaya sport dan casual  terlihat dalam simfoni palet lembut berwarna gelap (abu-abu, midnight blue dan hitam), mencuat dengan detil yang rapi. Untuk aksesoris dan perhiasan, Kim Jones bekerja sama dengan Yoon Ahn dan Matthew Williams (buckles and connections). Sedangkan topi, tidak lain adalah desainer topi ternama Stephen Jones.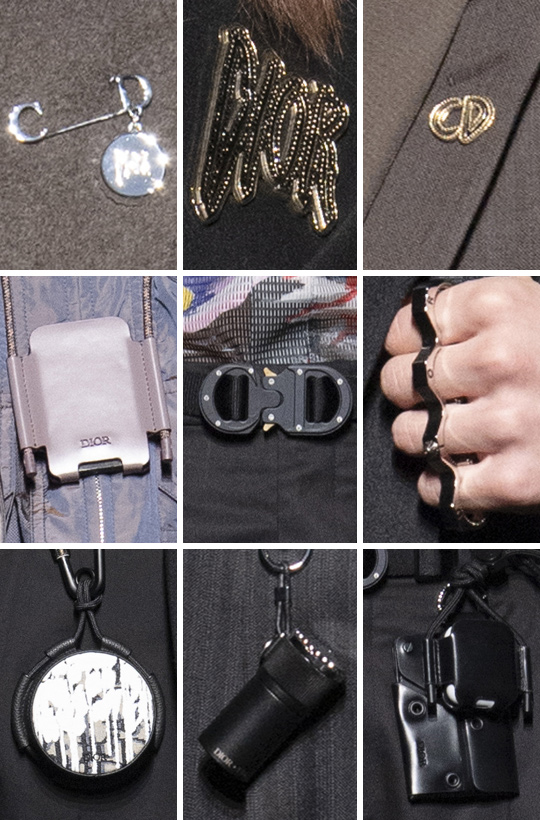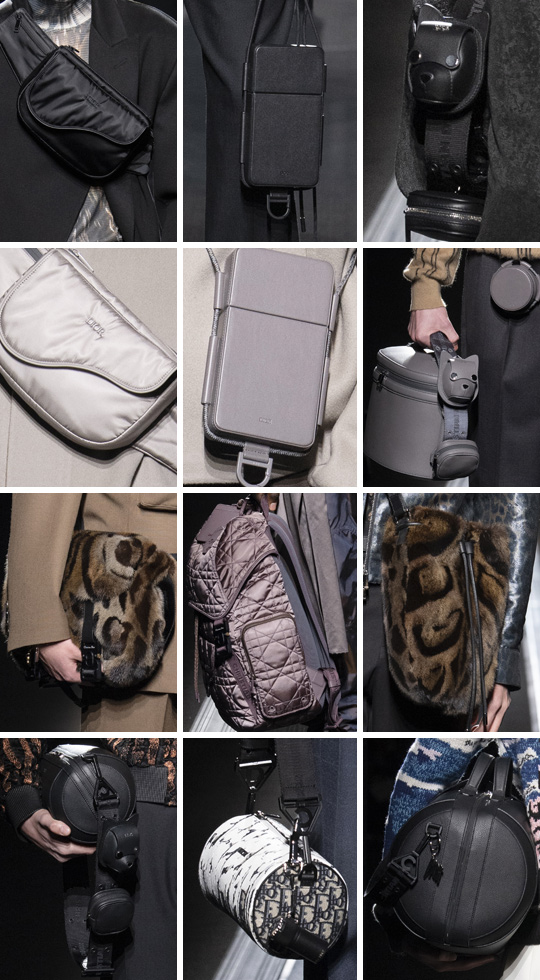 The new accessories for Fall/Winter 19/20
Berbicara bahan, spirit adi busana direfleksi melalui bahan pilihan seperti cashmere, satin sutra, bulu/furs yang digabungkan dengan inovasi bahan teknologi terkini untuk memberikan permukaan fabrik sebuah sheen tinggi.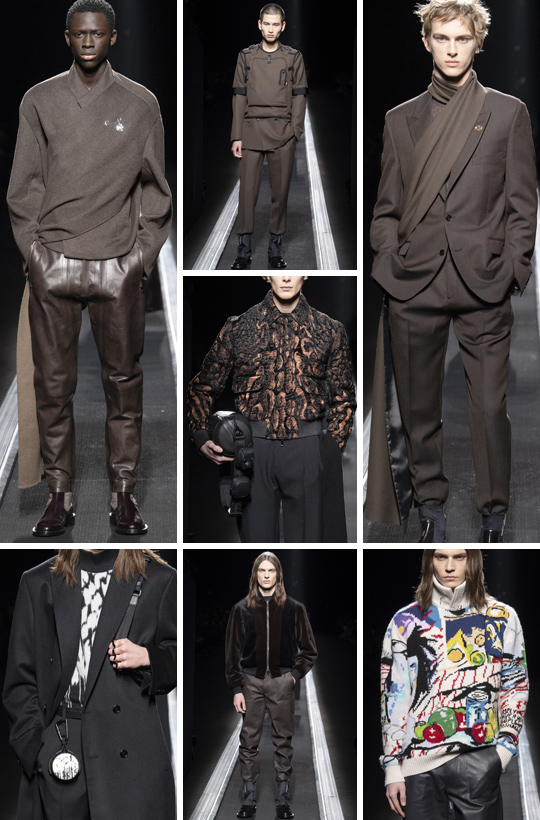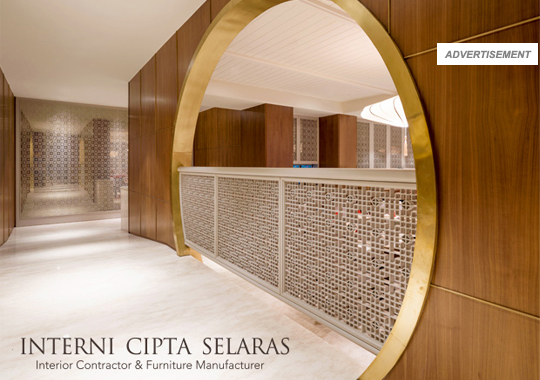 Presented by Interni Cipta Selaras (Interior Contractor & Furniture Manufacturer)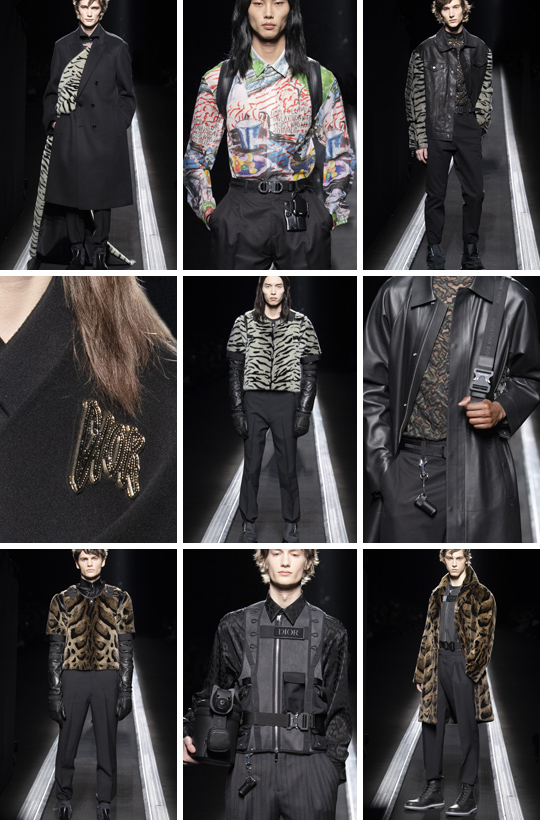 Meneruskan dedikasi dan passion Dior terhadap dunia seni, untuk koleksi ini Kim Jones bekerja sama dengan seniman Raymond Pettibon. Seluruh gambar dari debut ini hasil kurasi Raymond Pettibon. Sebagian gambar dikembangkan menjadi prints, knits, jacquards, dan hand-embroideries. Ada sebuah gambar yang terpengaruhi oleh mona lisa; sebuah pasangan mata yang melihat ke depan melawan sky impresionistik.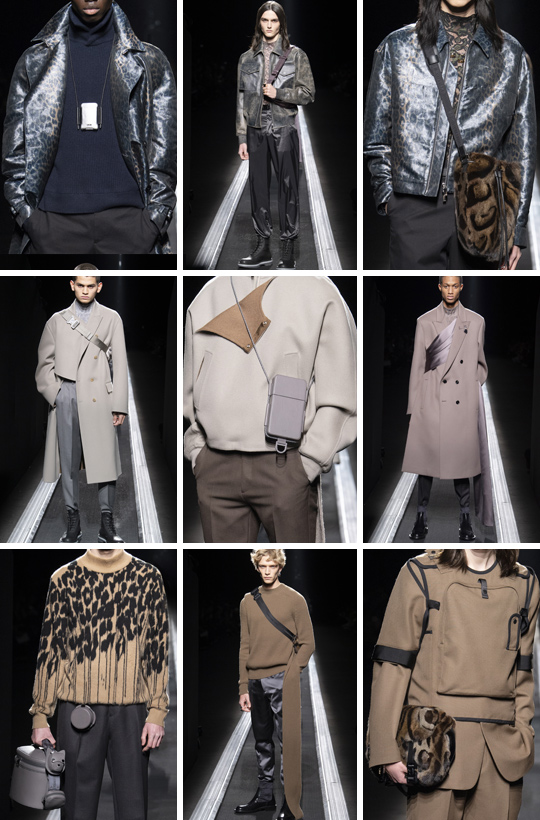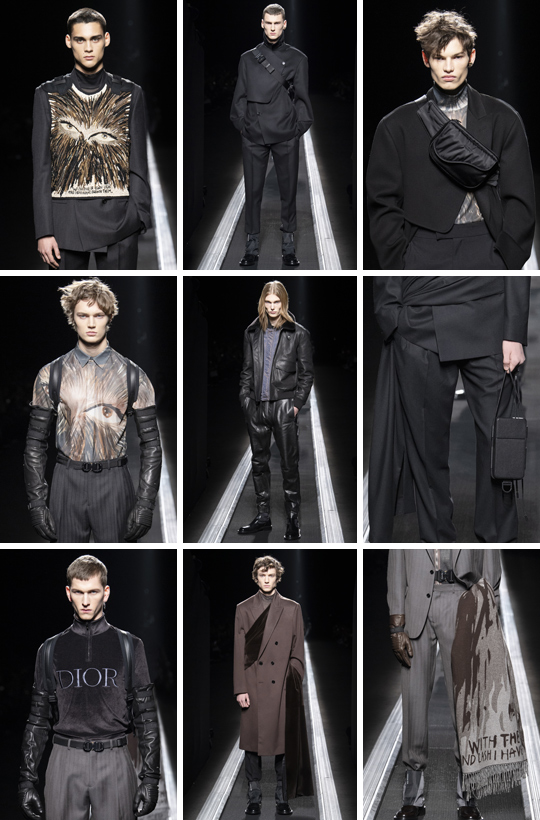 Melintas batas dari feminine ke dunia maskulin, Anda akan dibius dengan kehadiran interpretasi Kim Jones dengan tas Dior Saddle pada koleksi wardrobe pria. Dior Saddle tampil dengan bahan nylon atau lush leopard-patterned mink as a new cross-body style. Sebagian backpacks terbaru tampil dalam balutan berbahan nylon.
Dari seni ke fashion, dari masa lalu ke spirit kekinian, menjelajah masa lalu untuk menerawang masa depan, dari feminine ke dunia maskulin, Kim Jones berupaya merebut simpati para pencinta Dior. Tidak sekadar menampilkan show yang spektakuler tapi juga koleksi yang berbicara dan siap dibicarakan. Termasuk barisan tamu depan yang bertaburan bintang.