presented by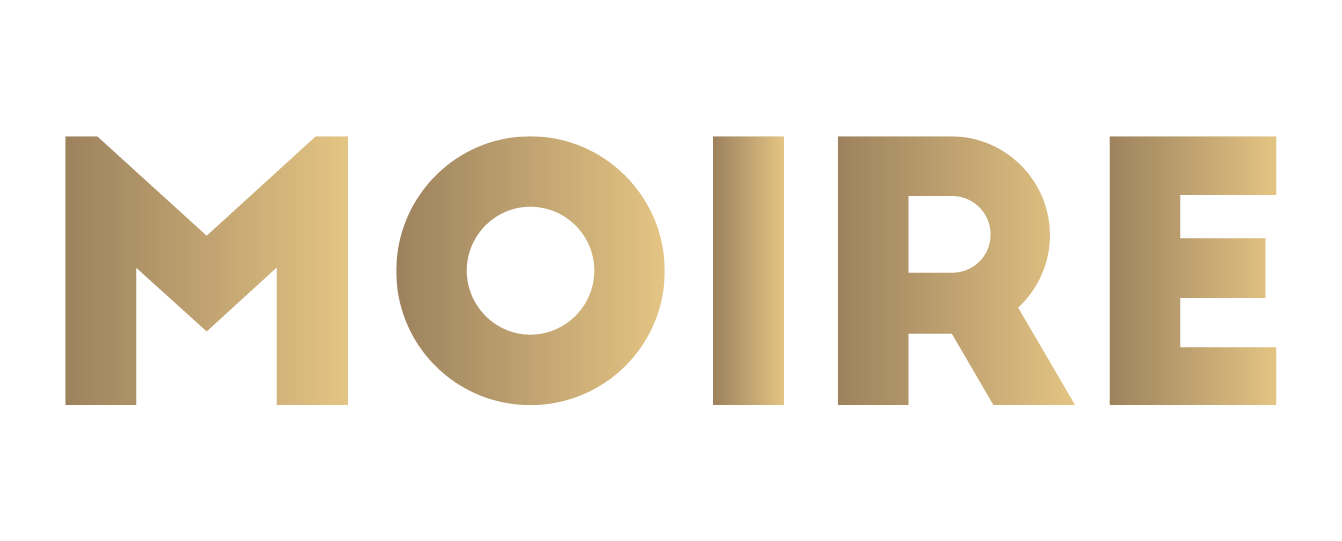 DIOR HAUTE COUTURE SPRING – SUMMER 2022
Published by Sugar & Cream, Tuesday 22 February 2022
Image courtesy of Dior
The Boundaries Between Art And Craft.
Craftmanship bukan lagi hal baru bagi Maria Grazia Chiuri. Kerap kali Direktur Kreatif Dior ini memasukkan detil sulaman ke dalam busana rancangannya. Seperti koleksi Dior Haute Couture Spring – Summer 2022 yang diluncurkan pada 24 Januari lalu, di mana Chiuri menegaskan bahwa sulaman tidak hanya sebagai hiasan, tapi juga bagian dari proses pembuatan busana.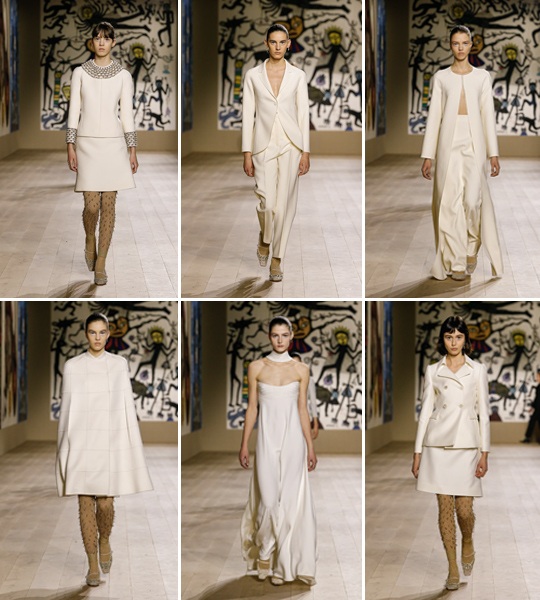 Simak video peragaan Dior Haute Couture Spring – Summer 2022 di sini:
Chiuri mempersembahkan 64 busana elegan nan mewah dengan detil sulaman yang cukup rumit dan terperinci. Model busana dibuat wearable agar dapat dikenakan dengan nyaman dalam berbagai kesempatan. Koleksi Dior Haute Couture Spring – Summer 2022 ini hadir dengan pilihan warna netral, seperti putih, hitam, krem, abu-abu, dan ecru.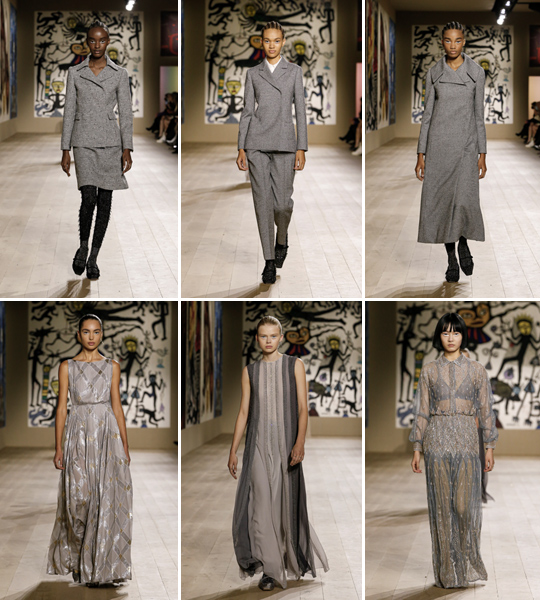 Sebuah jumpsuit one-shoulder bermotif geometris dengan sulaman kristal membuka koleksi ini. Coat ecru berbahan wool twill disulam sempurna menggunakan manik-manik, shard, dan mutiara membentuk motif 'tapestry'. Ada pula strapless dress warna light grey dengan material fishnet dan tulle yang dipenuhi sulaman crystal bead ribbons.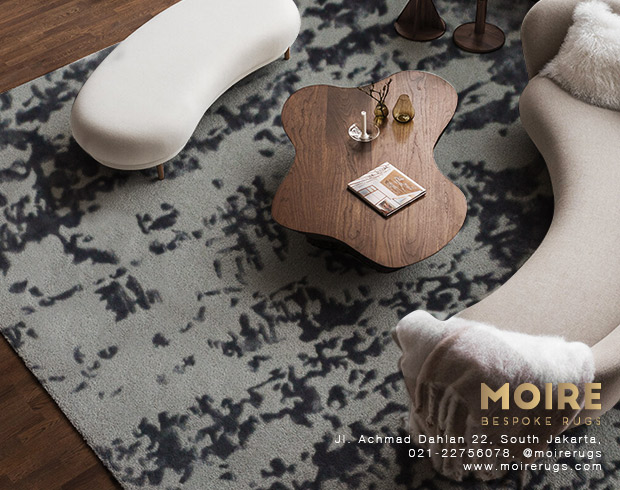 Presented by MOIRE Rugs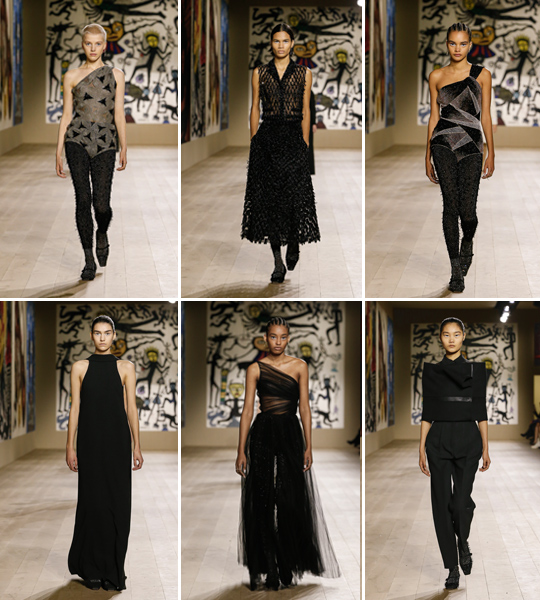 Beberapa koleksi bermodel simple juga tak kalah menarik. Seperti setelan jaket dan rok trapeze bermaterial chevron wool yang tampil menawan. Atau bodysuit asimetris yang dipadankan dengan pleated skirt dari fishnet dan tulle sutra diberi sulaman rumbai rhinestone. Classy and timeless.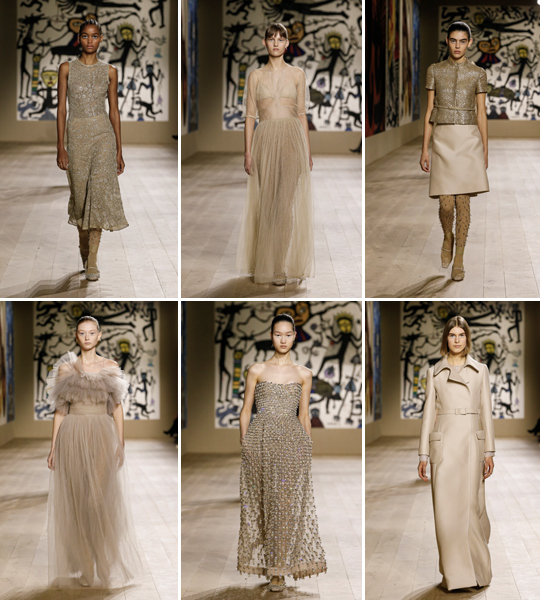 Selain fokus pada koleksi busana, Chiuri juga memasukkan unsur sulaman pada panggung fashion show. Kali ini ia bekerja sama dengan seniman India, Madhvi dan Manu Parekh, untuk menghiasi panggung peragaan busana di taman Musée Rodin dengan instalasi seni. Karya kedua seniman tersebut dibuat dalam bentuk sulaman oleh Chanakya School of Craft di Mumbai.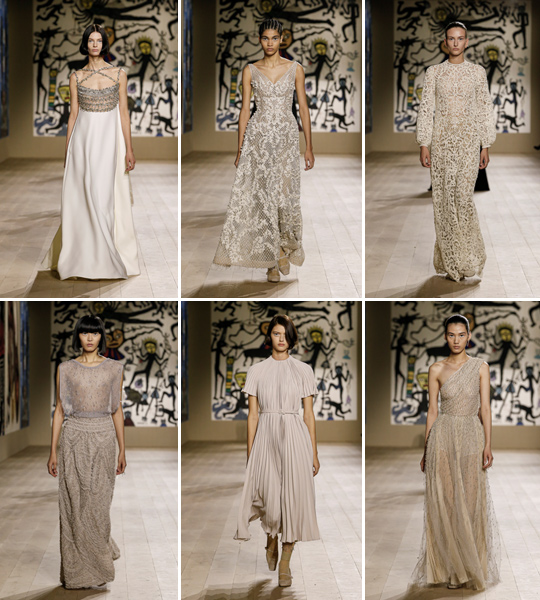 Madhvi dan Manu Parekh membagikan sudut pandangnya akan budaya dan tradisi dalam bentuk sulaman yang sangat menarik. "Karya (Madhvi dan Manu Parekh) menciptakan narasi antara mitos dan realita yang ditampilkan pada dinding set layaknya sebuah film," pendapat Chiuri yang dikutip dari laman instagram pribadinya, @mariagraziachiuri. (FE)