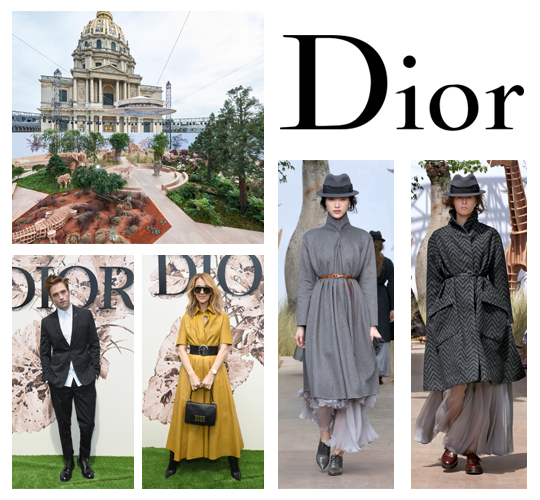 Dior Haute Couture – Autumn/Winter 2017/2018 Collection
Published by Sugar & Cream, Wednesday 05 July 2017
Maria Grazia Chiuri – The Heroine's Flair
Untuk koleksi Haute Couture, rumah mode papan atas seperti Dior terus bergulir dengan kreativitas anggun tak terduga. Kembali kemasa silam dengan mengeksplorasi warisan bersejarah Dior dan melompat kemasa kini dimana wanita menjelajah dunia untuk menemukan dirinya sendiri. Aura inilah yang menyelimuti pegelaran koleksi Dior Haute Couture  untuk musim dingin dan gugur 2017/2018. Pergelaran ini sekaligus merayakan ulang tahun ke 70 berdirinya rumah mode tersebut.  Pergelaran ini merupakan debut haute couture pertama Maria Grazia Chiuri, Direktur Artistik untuk koleksi wanita Dior.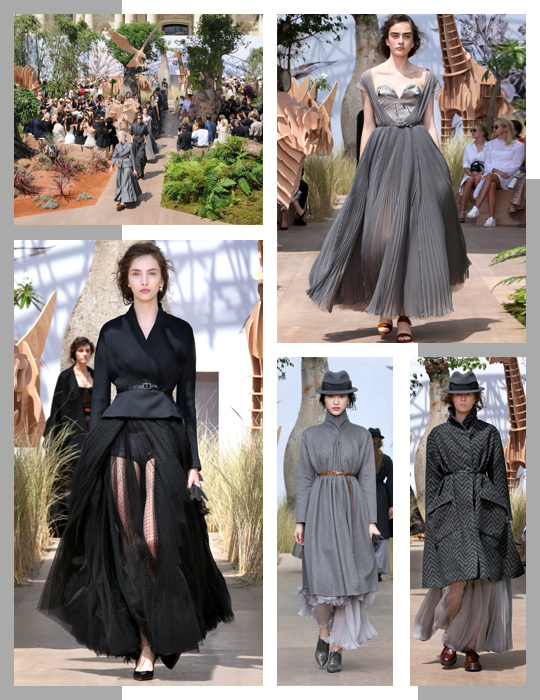 Autumn/Winter 2017/2018 Collection

Apa yang menarik dari sejumlah koleksi yang digelar di pelataran des Invalides, Paris tanggal 3 Juli lalu?  Pelataran berubah menjadi taman hutan yang hidup dan artistik. Bekerjasama dengan seniman Pierto Ruffo, Maria berbagi ide dalam menuangkan dekorasi dalam mengembalikan bumi dan ruang angkasa dengan rahmat yang puitis. Untuk inspirasi koleksi, Maria Grazia Chiuri, tergugah dengan kutipan couturier pendiri Dior : "A complete collection should address all types of women in all countries."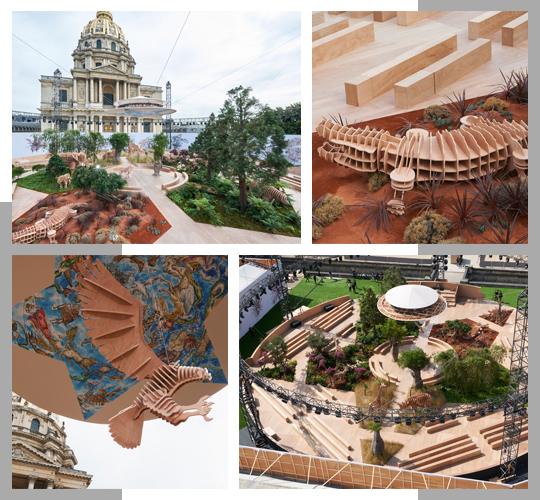 Selebihnya peta lima benua dari arsip Dior yang mengingatkan kutipan puitis dari Karl Gutzkow," "I have purchased a map of Paris printed on a pocket handkerchief."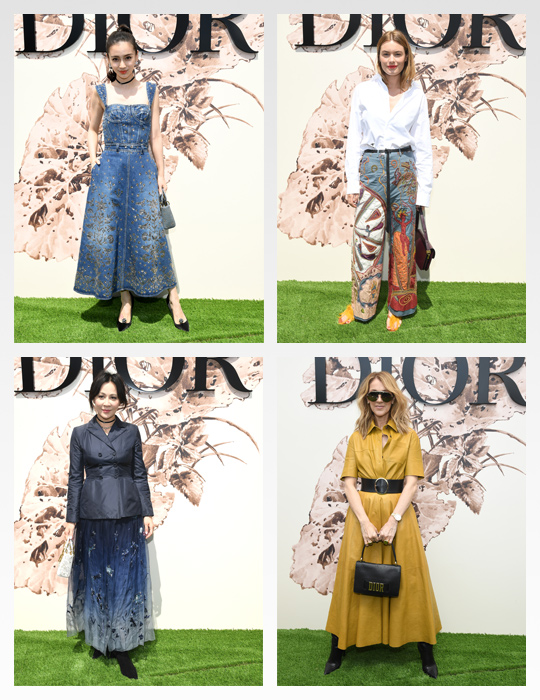 Angel Baby, Camille Rowe, Carine Lau, Celine Dion
Maria membangkitkan sisi petualangan wanita, sisi maskulin, kepercayaan diri sambil merayakan perjalanan ekplorasi melintas batas geografis. Semuanya dibaurkan dengan eksplorasi budaya dan gaya. Ya, koleksi lengkap harus membahas semua ragam wanita seluruh dunia.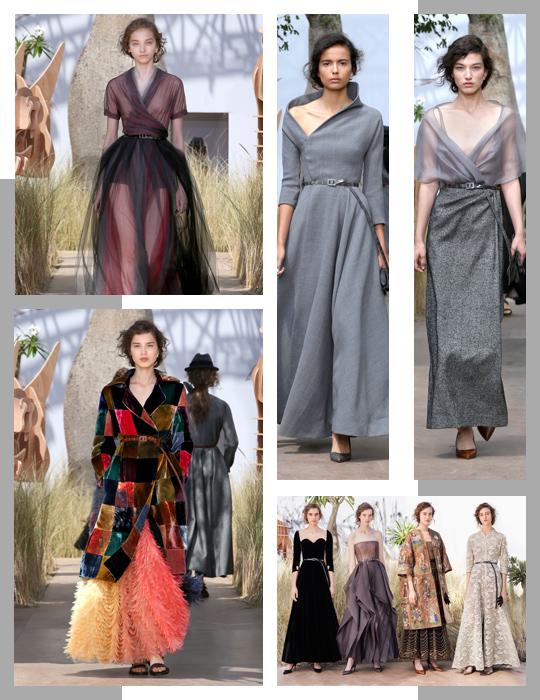 Autumn/Winter 2017/2018 Collection
Selain merayakan ulang tahun ke 70, pergelaran ini juga memaknai ulang tahun ke 20 Stephen Jones sebagai perancang topi Dior. (JW)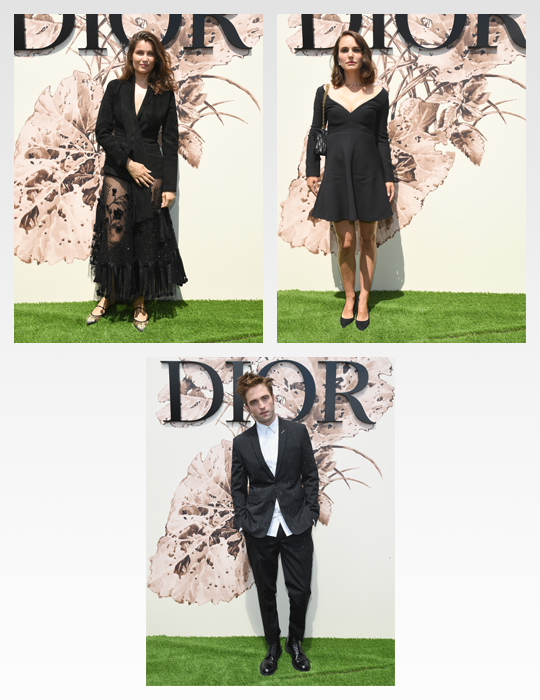 Laetitia Casta, Natalie Portman, Robert Pattinson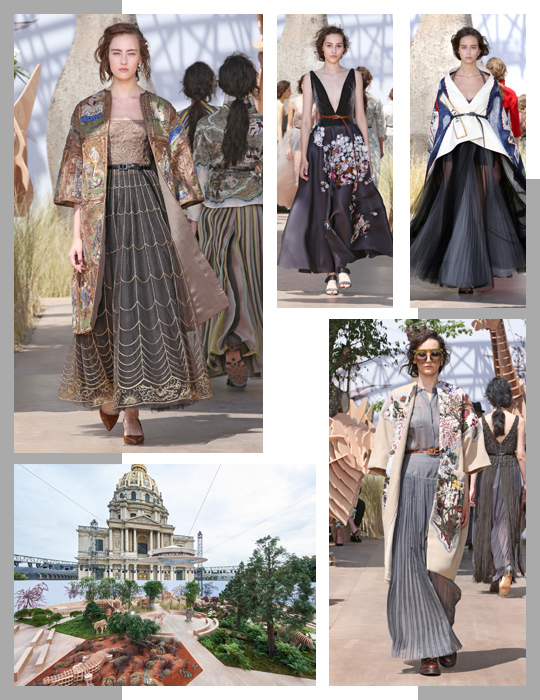 Autumn/Winter 2017/2018 Collection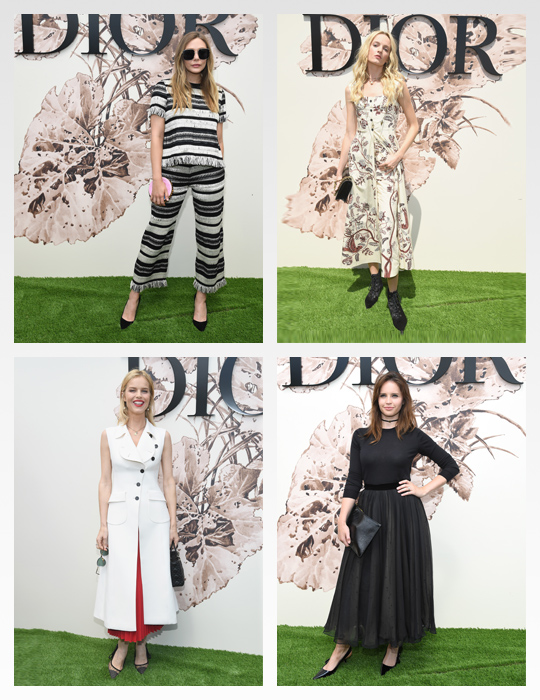 Elizabeth Olsen, Daria Strokous, Eva Herzigova, Felicity Jones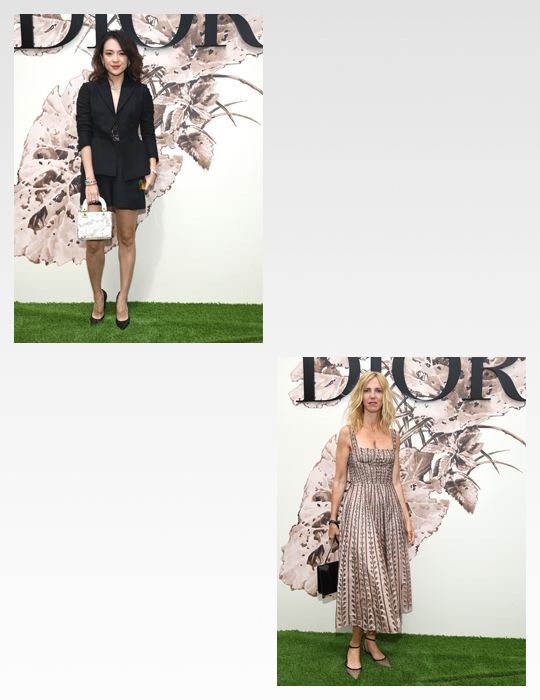 Zhang Ziyi ,Sandrine Kiberlain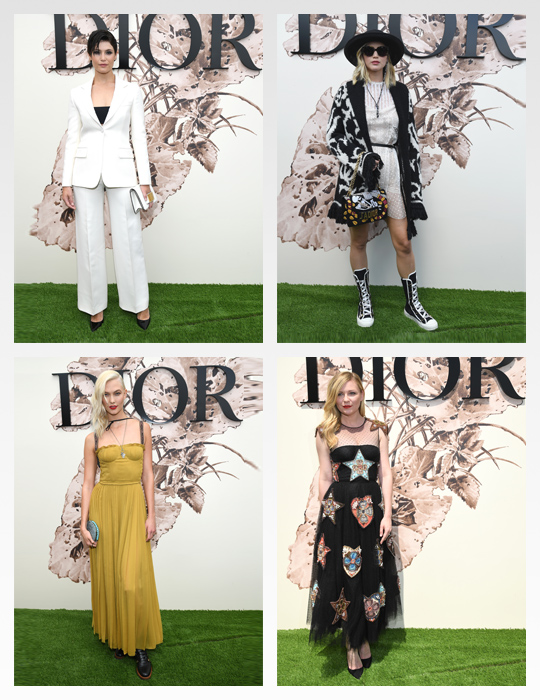 Gemma Arterton, Jennifer Lawrence, Karlie Kloss, Kirsten Dunst