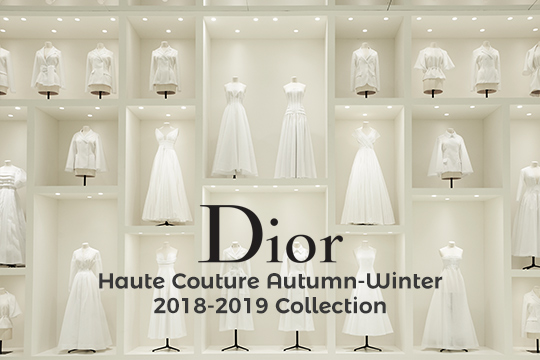 Dior : Haute Couture Autumn-Winter 2018-2019 Collection
Published by Sugar & Cream, Wednesday 11 July 2018
Text by Annisa Zahra, Images courtesy of Dior
Musee des Arts Decoratifs : 2 July 2018
"Curiously, perhaps, it is the inherent disorderliness of desire and subjectivity that makes both Lacanian psychoanalysis and avant-garde art so remarkably radical, and renders them both ideal for a negotiation of the bizarre creations of couture."
Alison Bancroft*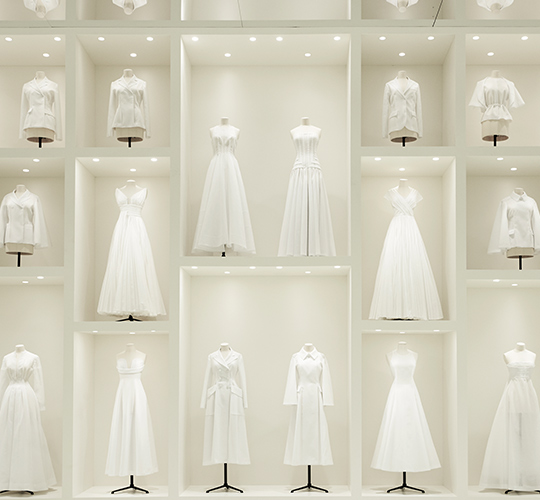 Berbagai pertanyaan membayangi Maria Grazia Chiuri mengenai koleksi haute couture untuk Dior. Apakah harus tetap berjalan di koridor peraturan yang berlaku atau melakukan sebuah manuver yang radikal untuk menghasilkan kreasi couture baru.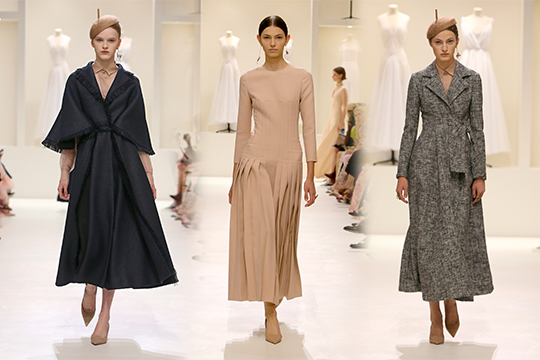 Tanggal 2 Juli 2018, bertempat di Musee des Arts Decoratifs, Maria Grazia Chiuri  merayakan koleksi haute couture Dior untuk autumn/winter 2018-2019. Merayakan bentuk, imaji, warna, moods, kreasi, dan fantasi yang ada dalam benak fantasi seorang Maria Grazia Chiuri.  Couture atau adibusana adalah puncak perayaan kreasi dari sebuah label fashion ternama. Sebuah reputasi yang terus harus dipertahankan melalui pergelaran bergengsi seperti adibusana. Tidak heran jika ruang pergelaran didekorasi dengan mannequin bergaun putih merefleksikan keanggunan adibusana rumah mode Dior.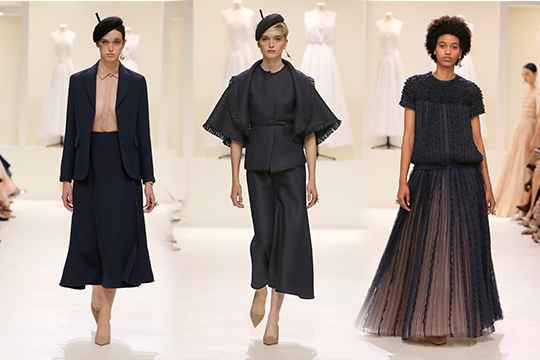 Klik pada gambar untuk melihat tayangan video orisinal dari Dior. Courtesy of Dior
Sebanyak 71 koleksi ditampilkan dengan variasi pemakaian kain tulle yang memberi kesan khas ada juga pemakaian kain sutra yang terlihat elegan dan mewah.
Tentunya, koleksi baru Dior bukan hanya gown saja, tetapi ada juga blaze, kemeja, serta rok yang bernuansa klasik. Palet bubuk dipadukan dengan warna nude melengkapi desain-desain pakaian dan dilengkapi juga dengan aksesoris seperti topi halus, cincin, kalung, dan anting.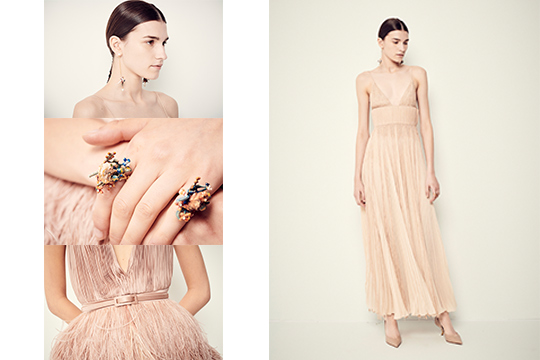 Klik pada gambar untuk melihat tayangan video orisinal dari Dior. Courtesy of Dior
Alison Bancroft menyamakan couture dengan ekspresi dari gerakan avant-garde: penggunaan praktik-praktik sekuler ditolak dalam keinginan untuk memperbaharui dan penafsiran tradisi melalui nilai kontemporer. Bagi Maria Grazia Chiuri, couture ini menjadi serupa dengan pemberontakan gerilya tanpa pernah melangkahi mereka.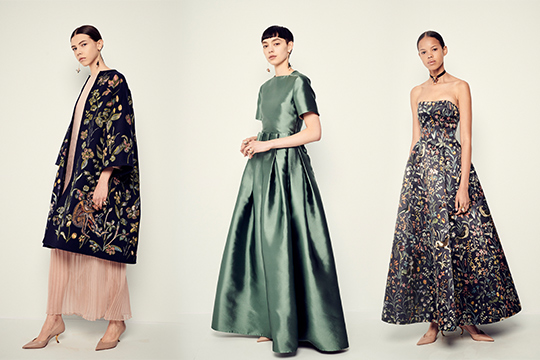 Pada akhirnya couture adalah sebuah langkah keberanian untuk melakukan pembaruan kreativitas yang anggun dan inovatif.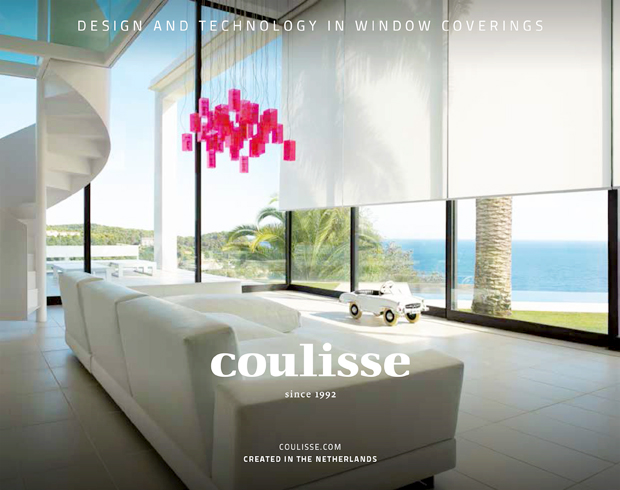 Presented by Coulisse