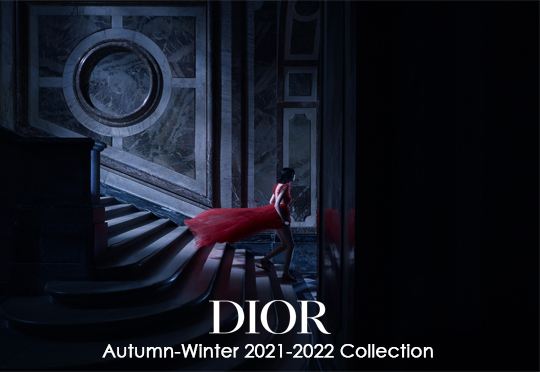 presented by

Dior Autumn-Winter 2021-2022 Collection
Published by Sugar & Cream, Monday 29 March 2021
Text by Farida Esti, images courtesy of Dior
The 'dark' version of fairy tales.
Maria Grazia Chiuri mengadopsi keajaiban dunia dongeng ke dalam karya terbarunya koleksi pakaian wanita Dior Autumn-Winter 2021-2022 yang dirilis pada 8 Maret lalu. Bukan sekedar 'happily ever after', Chiuri ingin menggambarkan bagaimana kuatnya karakter protagonis wanita dalam meraih akhir bahagia kisah mereka. Karenanya Chiuri membuat koleksi yang lebih bold dan dark untuk ditampilkan dalam film artistik berjudul 'Disturbing Beauty' garapan Fabien Baron.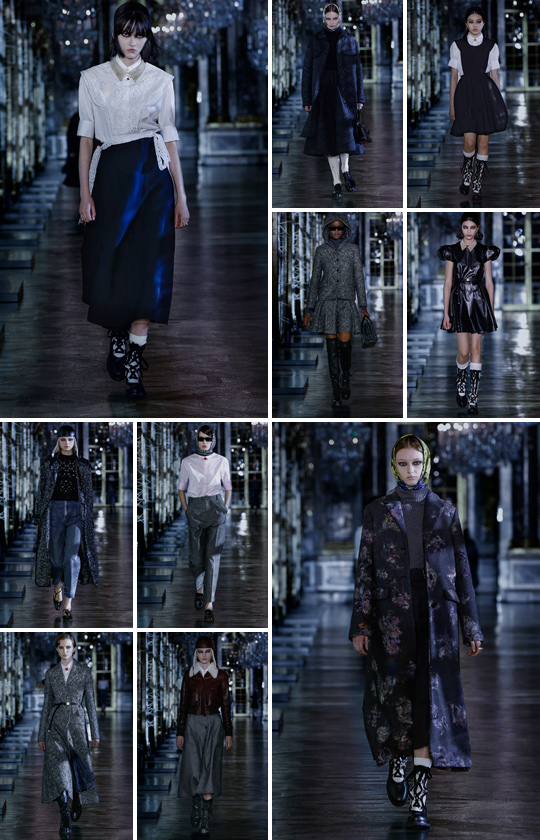 Film dimulai dengan tarian indah sekumpulan balerina yang mengajak kita memasuki Hall of Mirrors Istana Versailles, Paris. Kemudian muncul para model berlenggok mengenakan koleksi Dior Autumn-Winter 2021-2022 dengan latar instalasi seni karya Silvia Giambrone. Instalasi seni yang didominasi cermin dan duri ini sengaja dibuat lebih gelap bak setting Beauty and the Beast.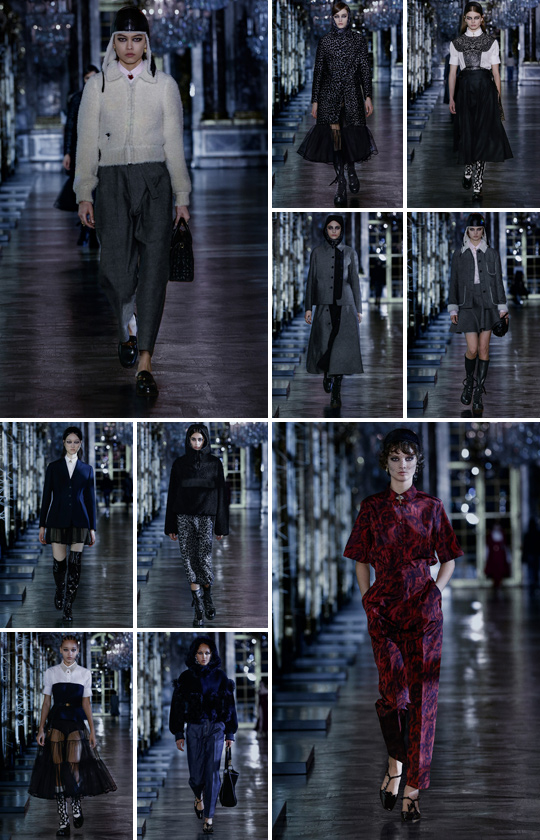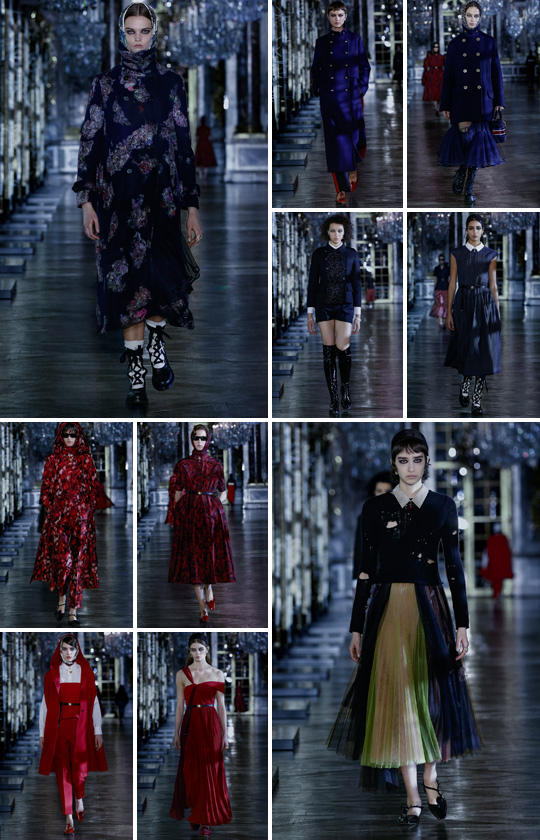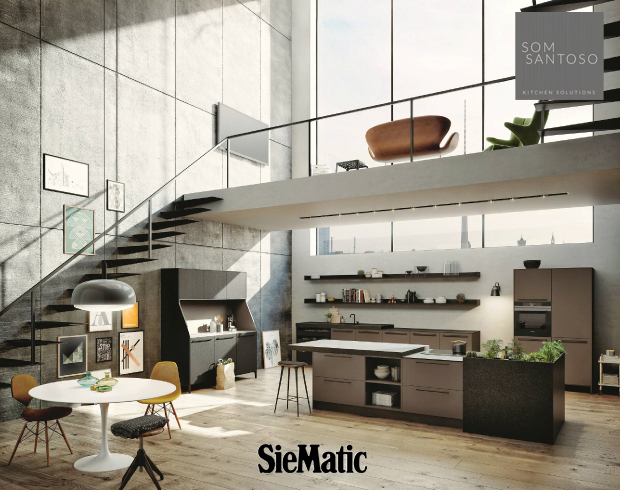 Presented by Som Santoso
Koleksi Dior Autumn-Winter 2021-2022 dimulai oleh busana coat, gaun, hingga jaket bernuansa monokron yang memancarkan kekuatan wanita. Di antaranya terdapat gaun hitam putih berbahan kulit yang terinspirasi dari Alice in Wonderland. Broderie Anglaise tampak diaplikasikan pada beberapa pakaian, seperti knitwear atau cape kulit dengan teknik laser cut.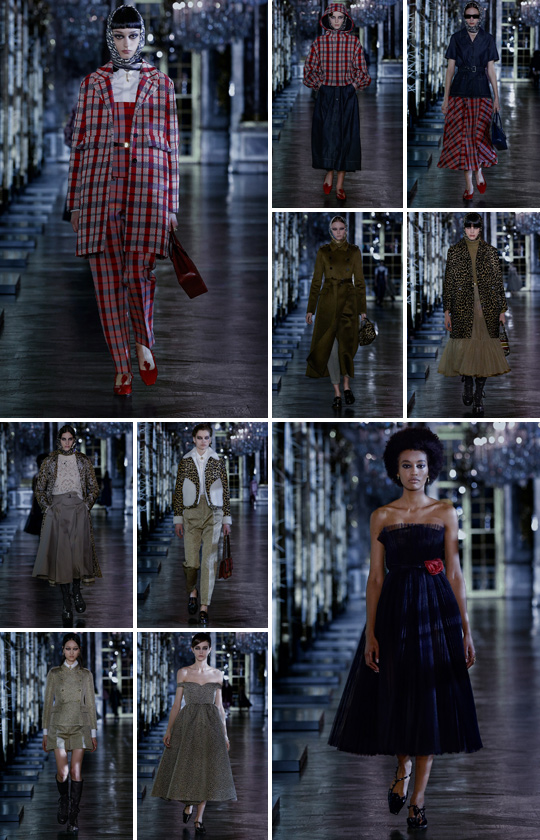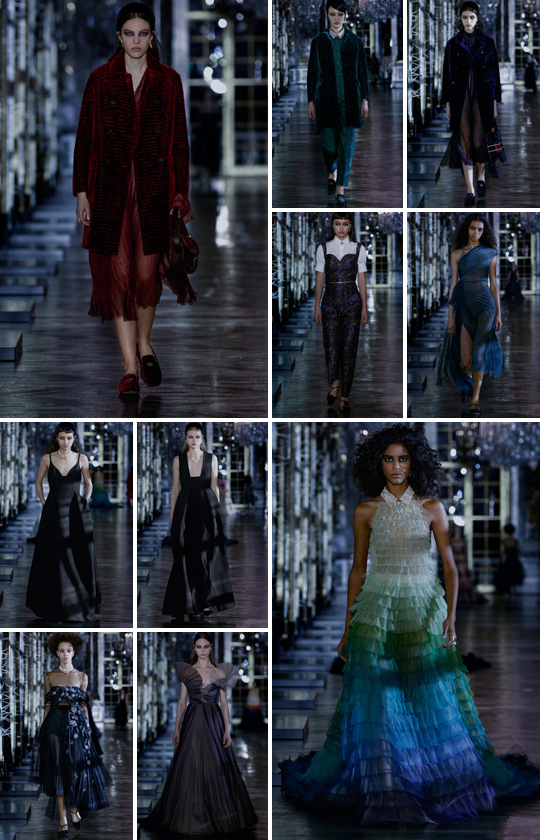 Seragam tentara kerajaan berubah menjadi coat cashmere biru dengan sedikit sentuhan merah dan putih. Outer merah bertudung dipadankan dengan kemeja dan celana panjang berwarna senada mewakili karakter Red Riding Hood. Tak ketinggalan gaun malam berlapis tulle dengan warna-warna indah sebagai sentuhan akhir dari keindahan negeri dongeng.