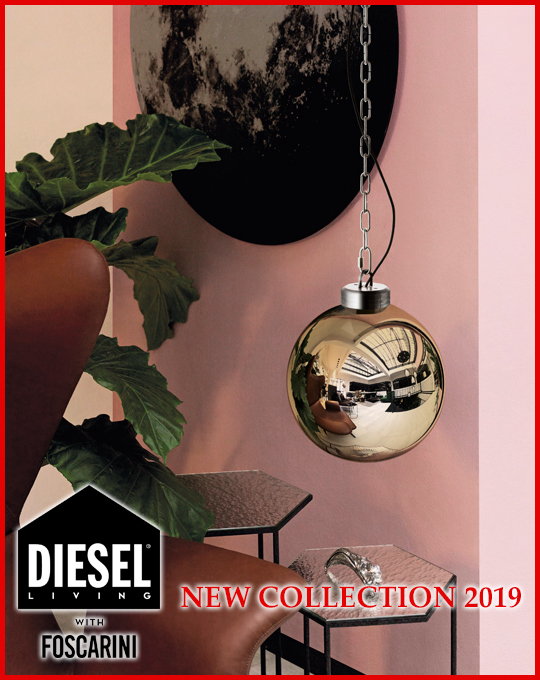 presented by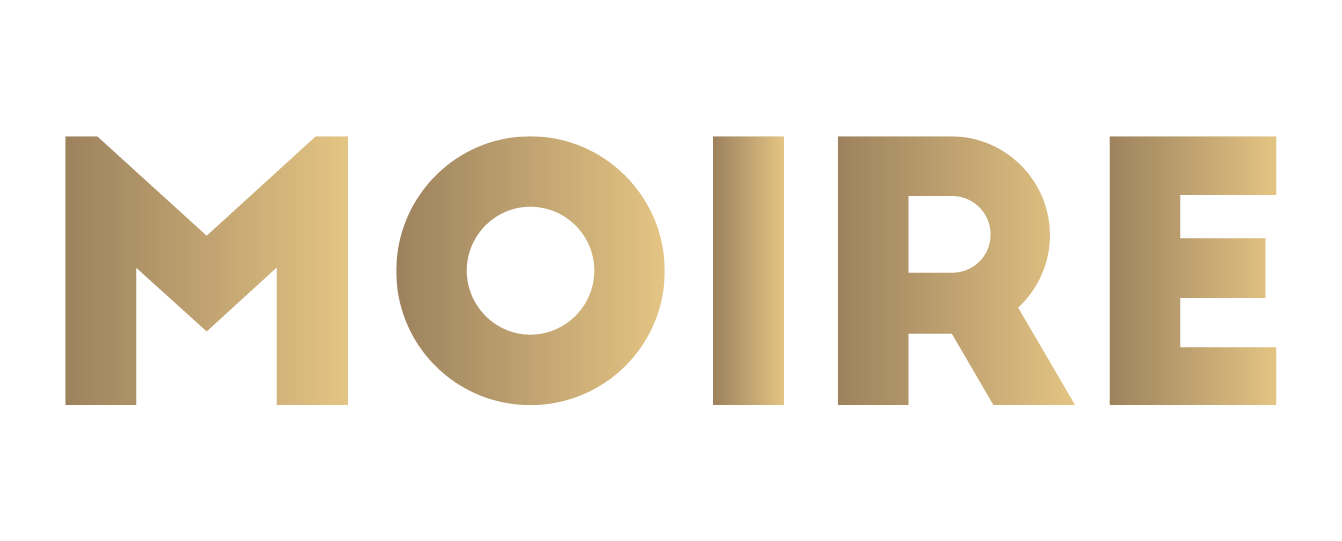 Diesel Living X Foscarini – New Collection 2019
Published by Sugar & Cream, Friday 28 June 2019
Text by Dira Rohmatun, images courtesy of
Euroluce 2019
Di ajang pesta desain akbar Euroluce 2019 yang merupakan bagian dari Salone del Mobile.Milano 2019 bulan April lalu di Milan, Diesel Living dengan Foscarini memperkenalkan tiga koleksi lampu dengan desain dan pencahayaan yang memesona. Sebuah koleksi tebaru hasil dari kolaborasi mereka yang telah berjalan selama 10 tahun.
FORK LIGHT
Memiliki bentuk seperti katak yang ingin melompat, Fork Light adalah versi lampu lantai yang paling sederhana dalam kolaborasi ini yang terbuat dari simplified fabric dan metal structure. Tersedia dalam empat warna monokromatik yang sangat cocok dengan segala suasana berbeda, Fork Light memiliki warna abu-abu terang untuk suasana yang lebih industrial – warna cream untuk suasana netral yang memberikan sentuhan hangat dalam ruangan – dan warna merah anggur untuk tampilan ruangan agar terlihat lebih feminine namun tetap terlihat strong. Dengan desain yang unik dan sederhana ini, Fork Light menjadi salah satu versi terbaru yang menjadi one of the best sellers selama Diesel Living dan Foscarini berkolaborasi.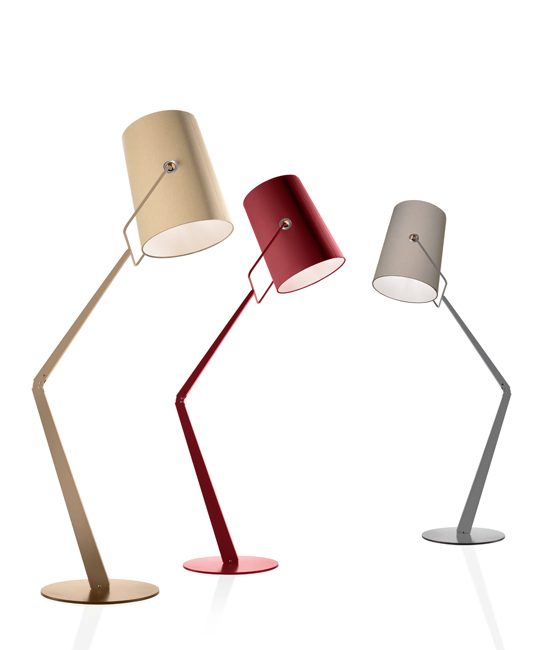 Fork Light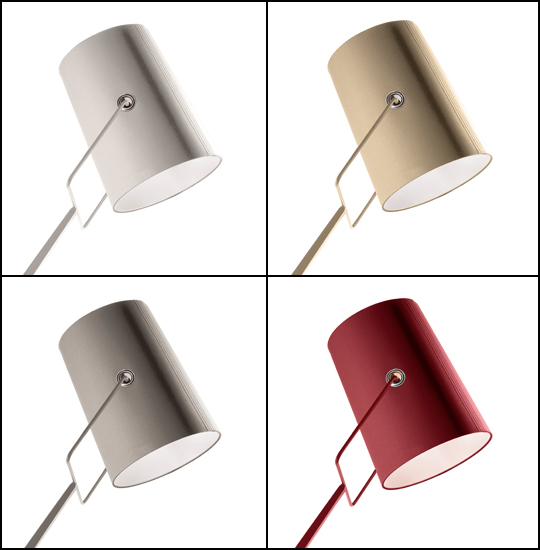 Fork light part Avorio, Beige, Grigio, and ros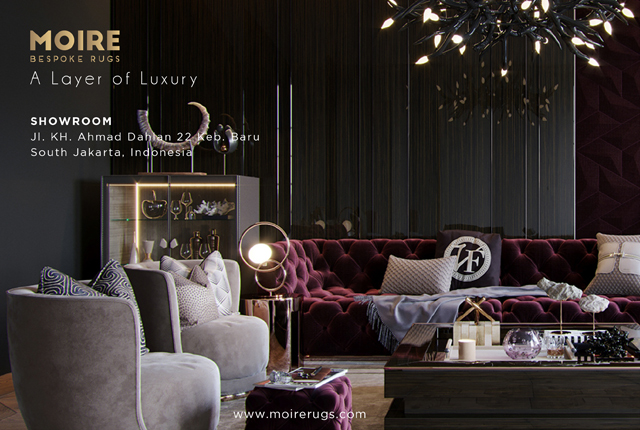 Presented by MOIRE Rugs
White Noise
Berbentuk kubah besar berwarna alumunium hitam dengan sentuhan pernis putih yang pekat, White Noise mampu membawa atmosfer berbeda yang terinspirasi oleh galaksi. Proses pembuatannya yang berasal dari kerajinan ini menghasilkan tekstur material dan efek dekoratif yang secara bersamaan memantulkan cahaya yang indah. Ditambah dengan adanya topi kecil berlubang yang menyerupai piring terbang di dalam diffuser, mampu mengarahkan potongan cahaya yang kuat menyebar ke bawah. Pada saat yang sama, kubah diffuser yang memantulkan cahaya atas dan memudar ke arah tepi kubah memberikan efek ledakan cahaya yang luar biasa indah. Kini, White Noise hadir dalam versi baru yang lebih kecil dalam warna putih total yang menawan.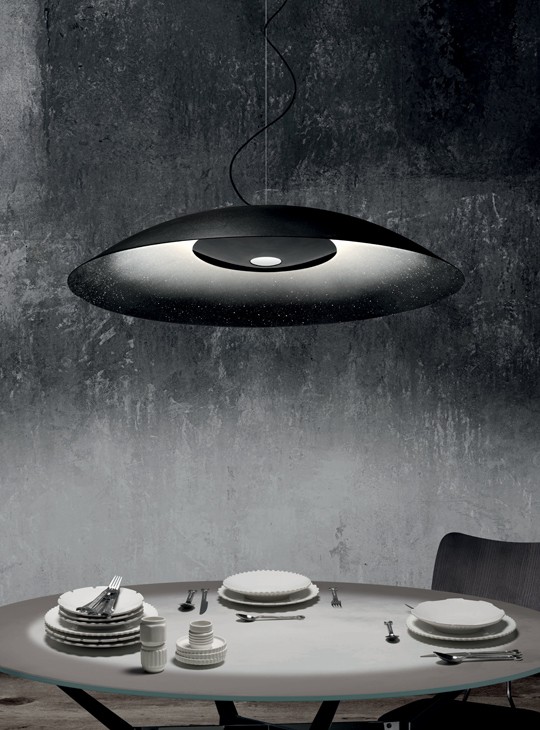 White Noise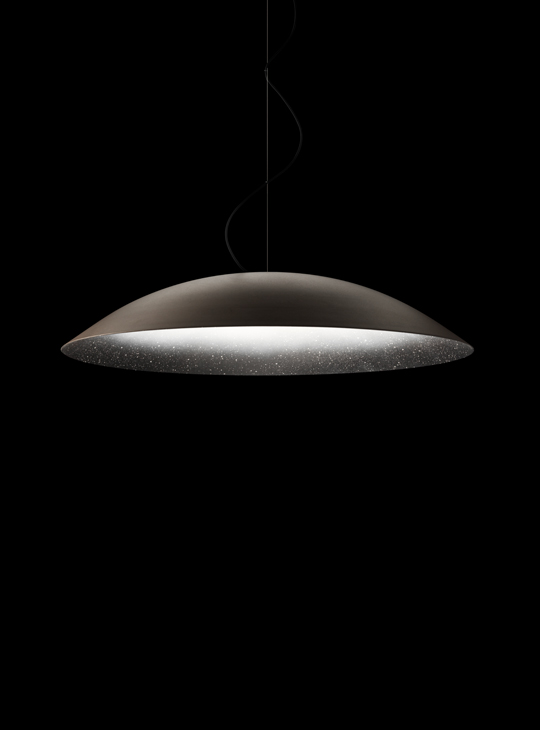 White Noise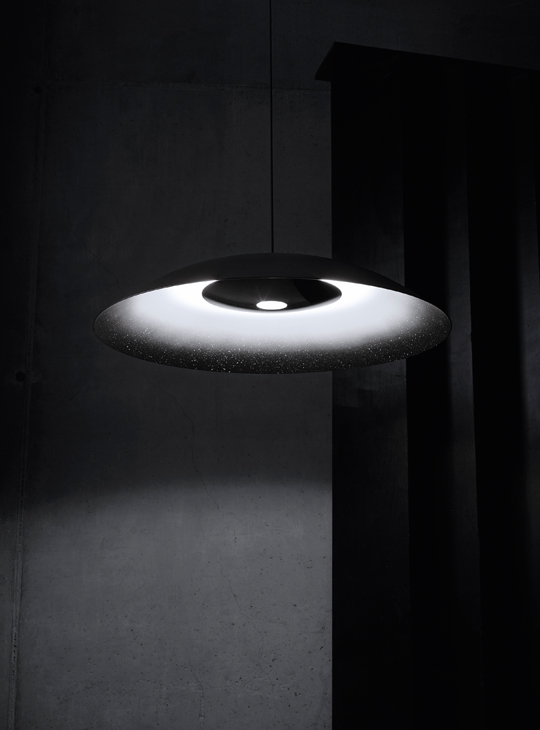 White Noise
Wrecking Ball
Berbentuk bola kaca yang terbuat dari perpaduan metalized pyrex glass, metal dan tecnical fabric, lampu Wrecking Ball membawa suasana yang lebih kuat, disruptive, dan memberikan kesan anarkis. Permukaan yang nampak seperti logam murni ini, memberikan cahaya yang lembut ke segala ruangan. Terinspirasi dari denin and brass rivets, Wrecking ball diciptakan untuk lingkungan yang unik dengan dua variasi warna yaitu "Warm Metal" untuk tampilan lampu yang lebih berkelas, dan "Copper-bluisht" dengan nuansa mirrored brass and blue yang menggugah.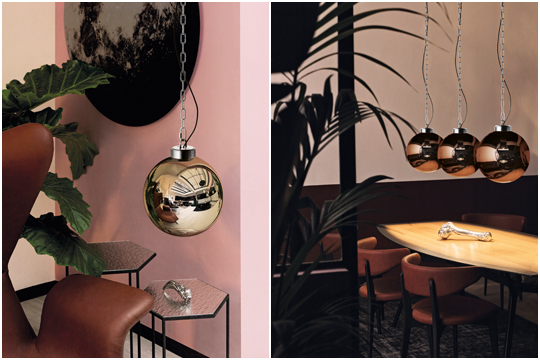 Wrecking Ball location Gialla and Rame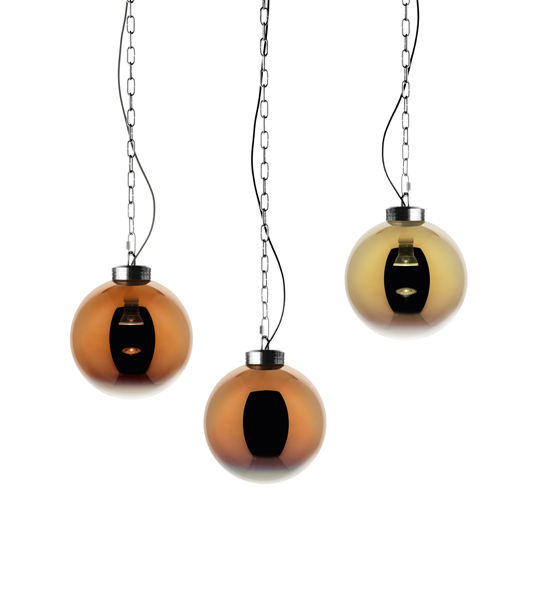 Wrecking Ball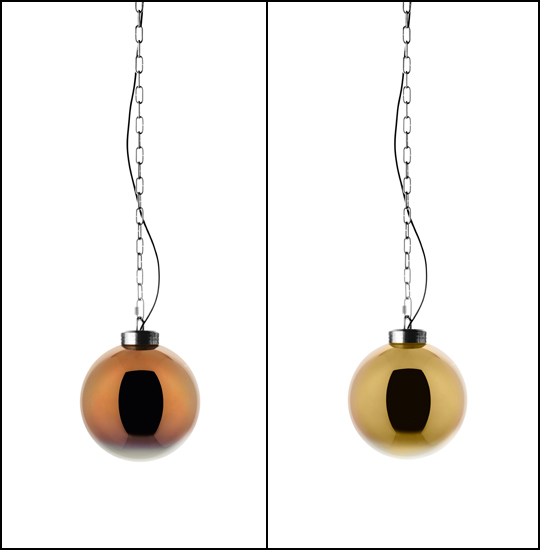 Wrecking Ball Copper-bluisht and Warm Metal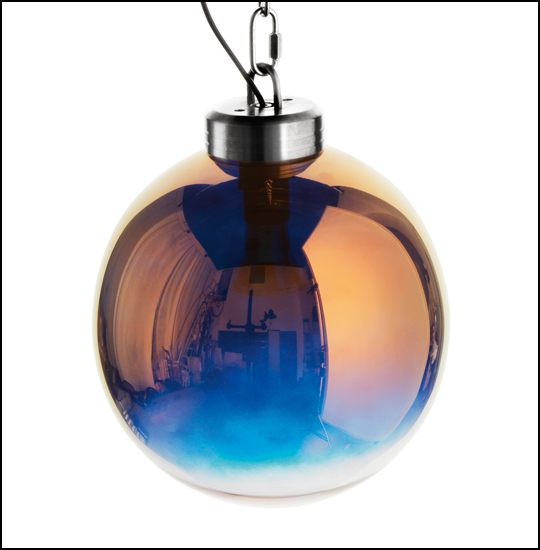 Wrecking Ball particolare