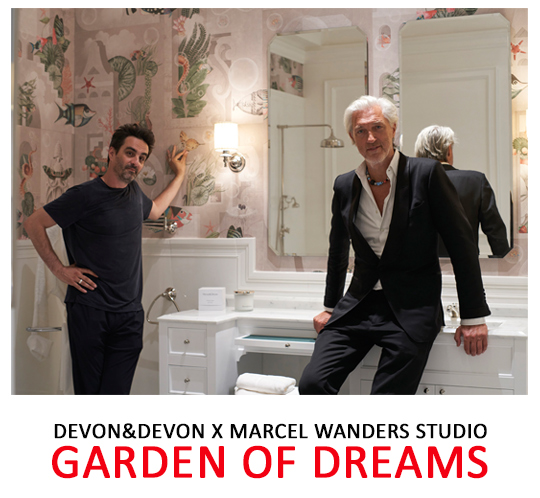 presented by

DEVON&DEVON X MARCEL WANDERS STUDIO: GARDEN OF DREAMS
Published by Sugar & Cream, Friday 19 August 2022
Images courtesy of Devon&Devon
A Dive Deep Into The Creative Universe of Marcel Wanders Studio
What makes a room beautiful? Maybe the answer is that adding a touch of wallpaper can elevate the space and even the interior of your house! Anda akan mendapatkan semua itu dari pola paling imajinatif dari seri Secret Gardens adalah Garden of Dreams, lanskap fantasi yang mengajak yang melihatnya untuk berimajinasi. Marcel Wanders Studio untuk Devon & Devon mendesain pola surealisnya untuk menutupi dinding, furnitur, dan aksesori serta mengubah rumah dan kamar mandi menjadi ruang 'mimpi' di mana kita dapat membiarkan diri untuk dikejutkan oleh apa yang tetap tak terlihat pada pandangan pertama.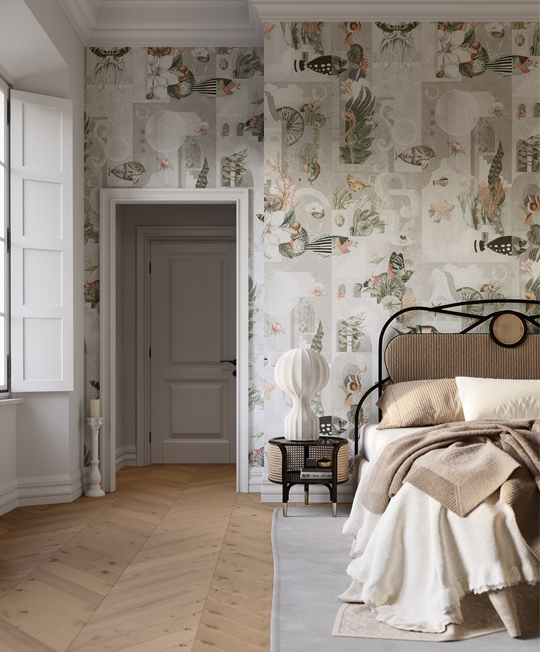 Light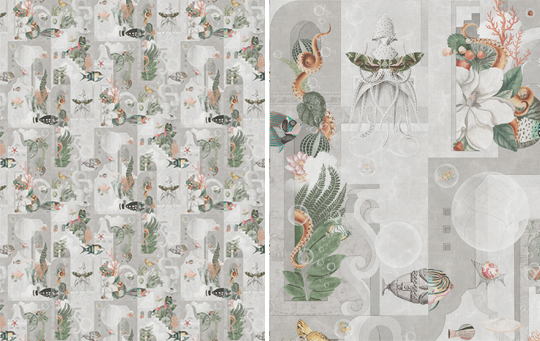 Light
The game of discovery. Untuk menemukan Garden of Dreams, seseorang harus sepenuhnya membenamkan diri dalam imajinasi kreatif Marcel Wanders Studio, meninggalkan diri sendiri ke "luar biasa" dan mengikuti plot kompleks yang dibangun di sekitar detail kecil dengan 'semburan' di sana-sini sebagai petunjuk: gelembung udara yang menjaga stroberi, ikan kecil yang tersembunyi di balik daun, buah delima yang digantung di balon udara.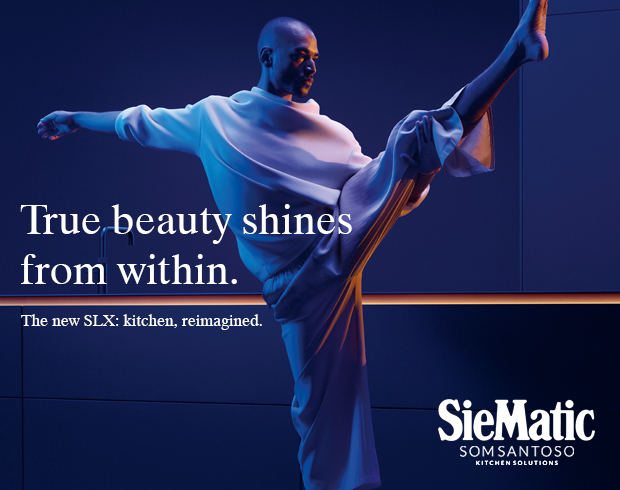 Presented by Som Santoso
Berkat desain versatile yang luar biasa, karakter kuat Garden of Dreams mudah beradaptasi dengan permukaan mana pun dan aksesori kecil. Menghiasi wallpaper dan lempengan keramik besar, meja rias, dan cermin dengan gaya alami yang sama. Pola grafis ini tersedia dalam tiga warna: Light, Navy, dan Sepia.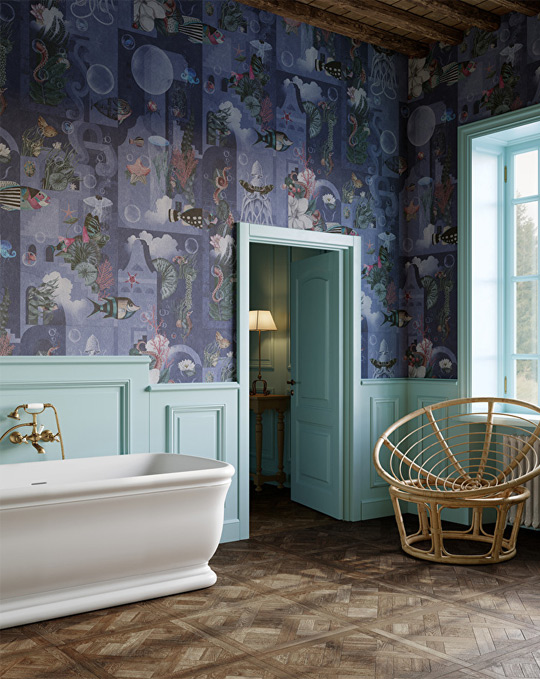 Navy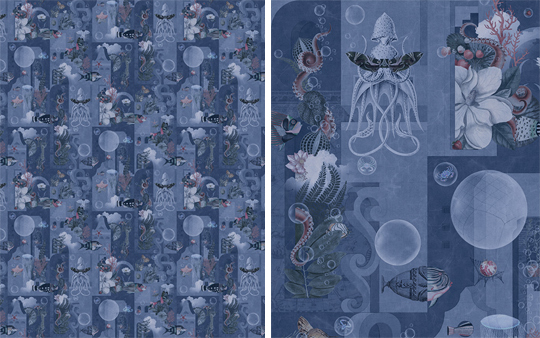 Navy
Modul wallpaper dan lempengan besar dalam ukuran kecil dan besar dapat diatur secara bebas berdampingan, baik secara horizontal maupun vertikal, untuk menciptakan ruang puitis yang berpotensi unlimited! (DB)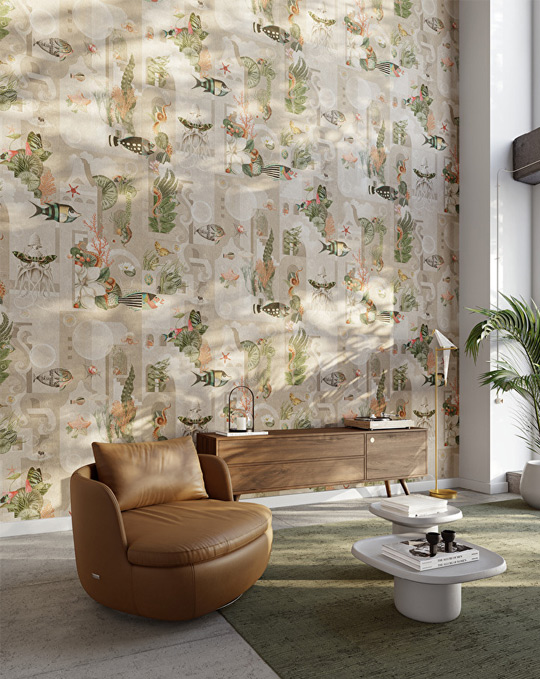 Sepia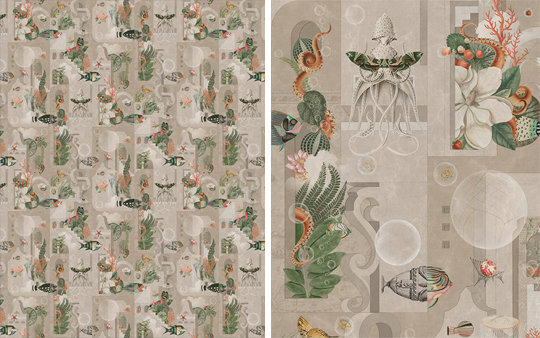 Sepia