Design Museum Holon – 'Hide & Seek' by Maarten Baas
Published by Sugar & Cream, Thursday 01 November 2018
Text and images courtesy of Design Museum Holon
November 27,2018 – April 27, 2019
Design Museum Holon presents Hide and Seek, a major exhibition overviewing the works of renowned designer, Maarten Baas. The Museum will feature over a decade of Baas' diverse body of works, from limited edition pieces to conceptual objects. A bold and influential character in the design world, Baas' multi-faceted portfolio of infinitely imaginative projects has captured world-wide recognition.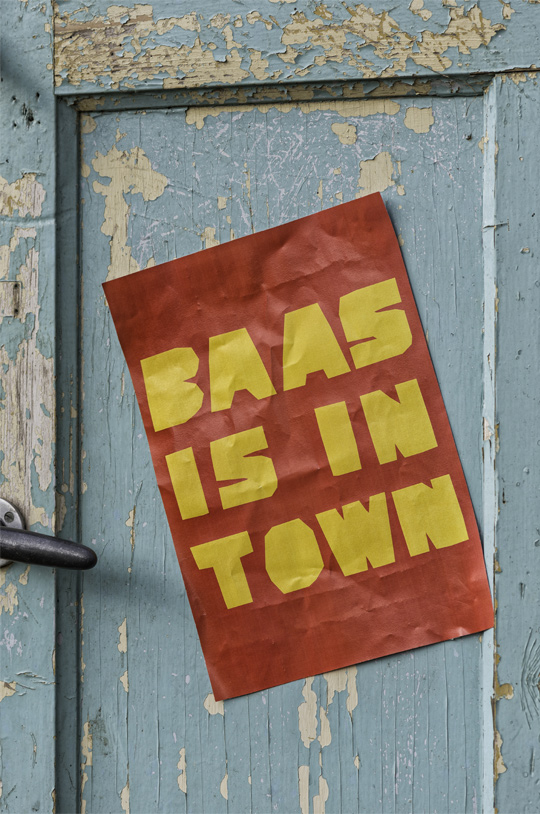 BAAS is in Town campaign 2014, Maarten Baas
"Design Museum Holon always strives to broaden the perspective of design to our visitors," says Maya Dvash, Chief Curator of Design Museum Holon. "Maarten Baas' works, which lie on the border between art and design, show our audiences a different spectrum of design culture through his compelling, inspiring, and surprising projects."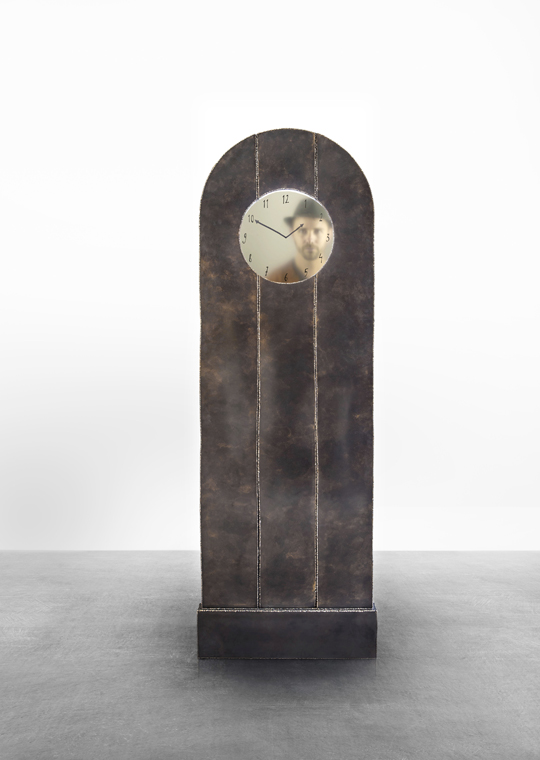 Grandfather Clock Self-Portrait, Real Time, 2015, Maarten Baas. Photo – Courtesy Carpenters Workshop Gallery

Displayed across Design Museum Holon will be a variety of installations, objects, and video performances by Baas. The Lower & Upper Galleries of the Museum are to represent 'introvert and extrovert', embodying a game of Hide & Seek, a play on the title of the retrospective. Curated by Mark Wilson and Sue-an van der Zijpp.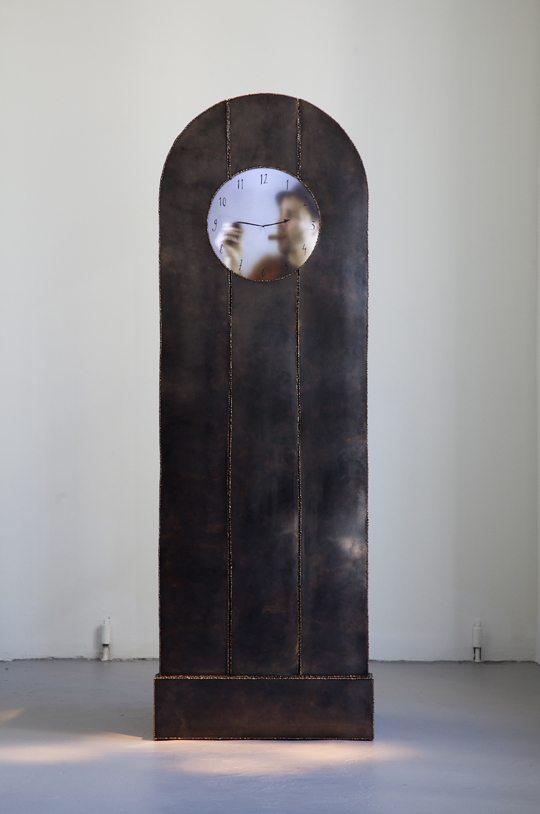 Grandfather Clock, Real Time, 2015, Maarten Baas. Photo – Courtesy Carpenters Workshop Gallery
Hide & Seek is a travelling exhibition, which originally premiered at The Groninger Museum in the Netherlands last year.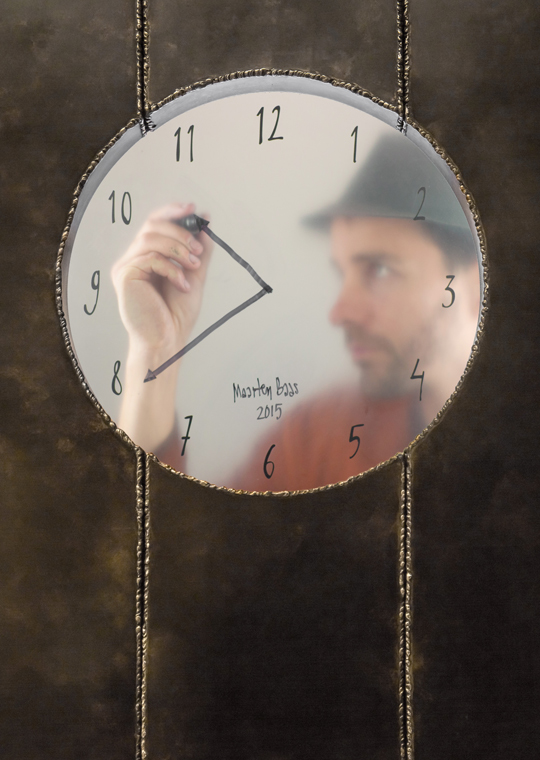 Grandfather Clock Self-Portrait detail, Real Time, 2015, Maarten Baas
"Hiding and seeking is my character and my way of working," says Maarten Baas, "providing two extremes of contemplative and expressive works. "Presenting in Design Museum Holon will differ from my previous exhibitions and will reflect these two extremes."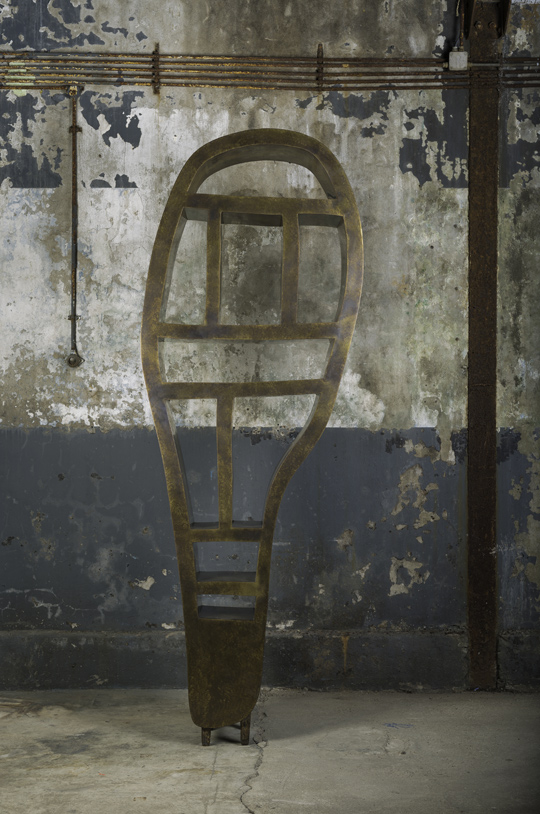 Open Asymmetric Cabinet, Close Parity, 2016, Maarten Baas. Photo – Marielle Leenders

The Lower Galley of the Museum is to represent more expressive, extroverted works that will take the visitor through a number of bright and multicoloured installations. Clay (2006) will be featured; a series of colourful handmade furniture pieces made of industrial clay, as well as Baas is in Town (2014), a 'circus' with lights and vibrant colours that was recognised with Best Show Award at Milan Design Week in 2014.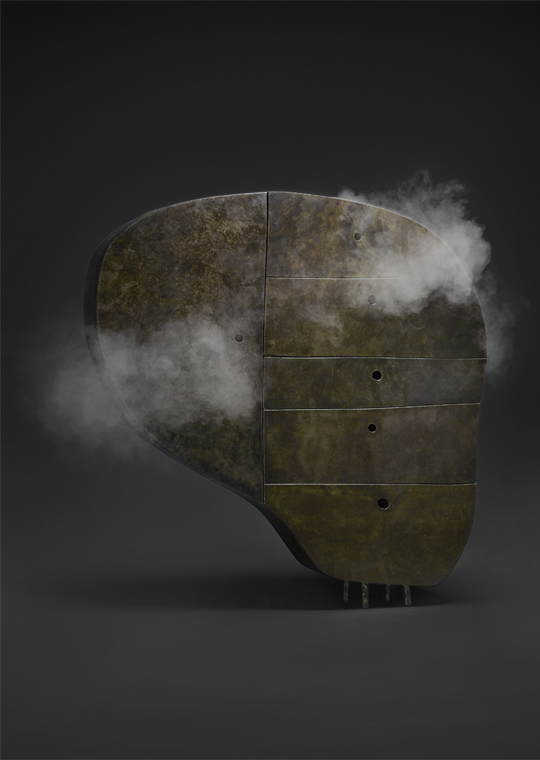 Close Parity, Prototype, 2016, Maarten Baas, Photo – Erwin Olaf
The Upper Galley is to present more introverted works, such as the widely popular series, Smoke (2002), Baas' graduation project from Eindhoven Design Academy. For this series, Baas burned several Baroque pieces of furniture after covering each in transparent epoxy resin, resulting in a remarkable finish, sparking ideas of aesthetic, consumerism, and purpose. This evocative nature will also be displayed through Real Time (2009), a series of timepieces, including 12-hour video works of actors indicating time by manually changing the dials on a clock in different forms.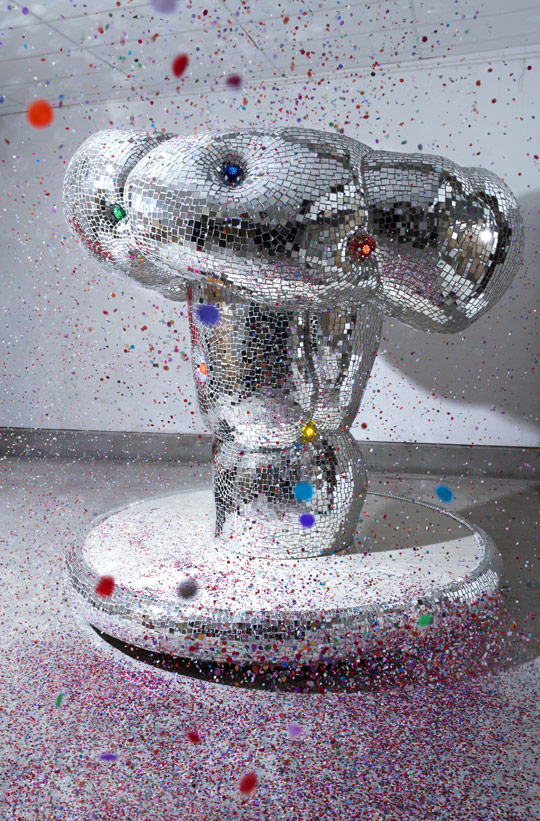 Carrousel, 2014, Maarten Baas. Photo – Lisa Klappe
'Maarten Baas, Hide & Seek'
is organized by Design Museum Holon and the Groninger Museum, the Netherlands in October 2017, Design Museum Holon was selected by National Geographic Traveller as one of the 15 must-see museums around the world.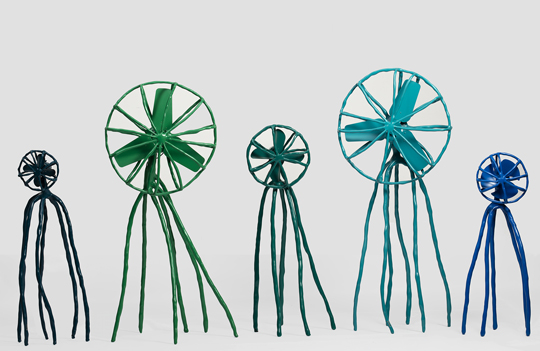 Clay Fans, 2007, Maarten Baas, Photo – Marten de Leeuw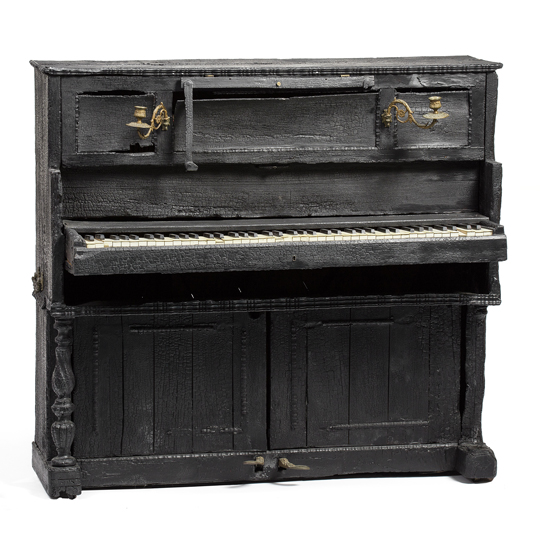 Smoke Piano, 2004, Maarten Baas, Groninger Museum Collection, Groningen (NL), Photo Maarten de Leeuw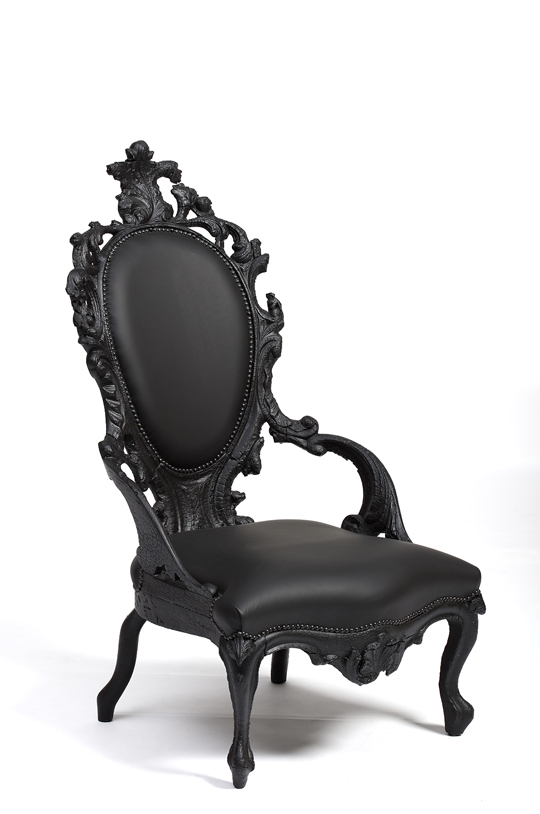 Smoke Chair, 2004, Maarten Baas, Groninger Museum collection, Groningen (NL), Photo – Marten de Leeuw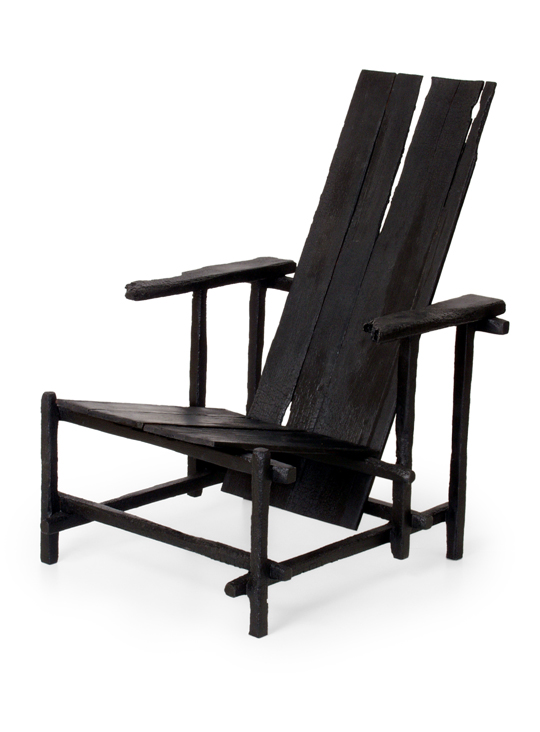 Smoke Red and Blue Chair by Gerrit Rietveld, 2004, Maarten Baas, collection Centraal Museum, Utrecht (NL), Photo – Maarten van Houten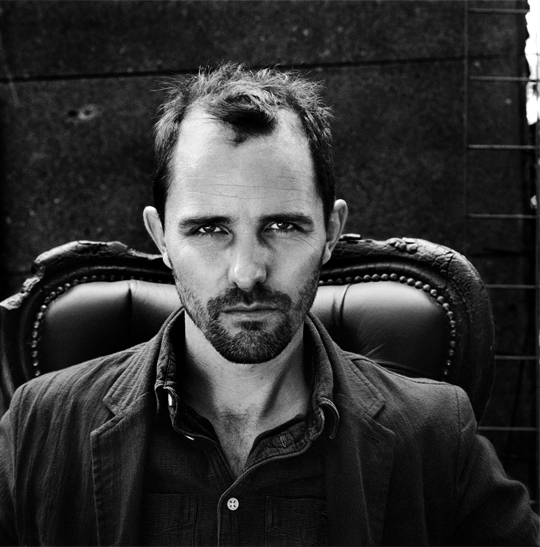 Maarten Baas, Photo – Anton Corbijn