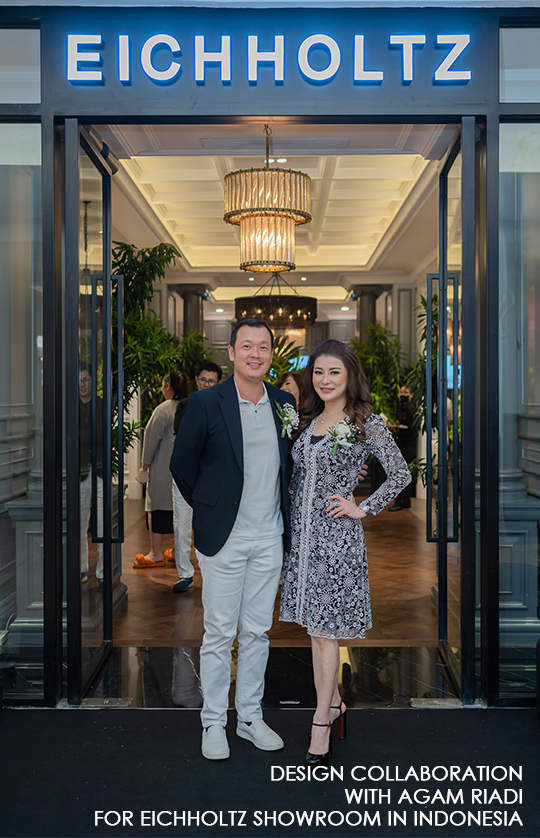 presented by

DESIGN COLLABORATION WITH AGAM RIADI FOR EICHHOLTZ SHOWROOM IN INDONESIA
Published by Sugar & Cream, Wednesday 10 May 2023
Images courtesy of Melandas Indonesia
A New Taste Experience at the Eichholtz showroom in Plaza Indonesia
Desain koleksinya yang sangat lengkap dan komprehensif  sehingga Eichholtz dapat menciptakan sinergi visual dalam interior.  Oleh karena itu, banyak dilirik dan menjadi pilihan untuk mendekor bagi para desainer dan penikmat desain.
Memasuki tahun ke-5 dan selama ini telah menemani Anda untuk memperindah hunian, Eichholtz di Indonesia yang diusung oleh Melandas Indonesia, kini memasuki fase baru melalui sudut pandang yang matang dan terencana dengan mempertemukan koleksi produk Eichholtz melalui gaya desain desainer Indonesia yang merengkuh gaya hidup modern di Indonesia. Tidak terkecuali Agam Riadi, desainer ternama di Indonesia dan bagian dari ID 12, dengan senang hati menyambut 'ajakan' kolaborasi bersama dengan Eichholtz. Agam Riadi dapat berkreasi sesuai dengan ekspresi dan gaya desainnya meskipun tetap memperhatikan arahan Eichholtz agar tidak melenceng jauh dari pakem layout showroom Eichholtz di negara-negara lain.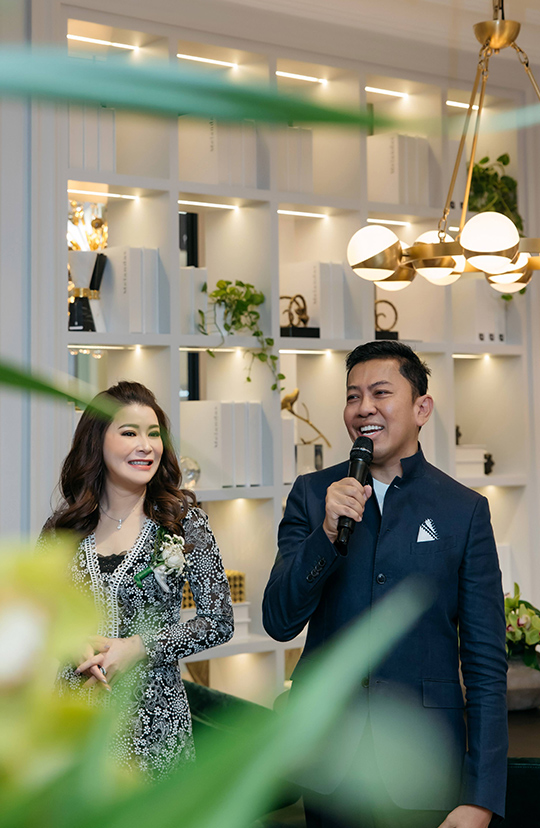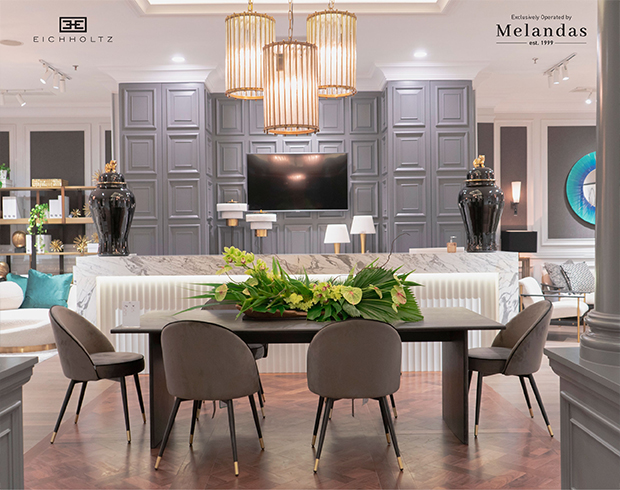 Presented by Melandas Indonesia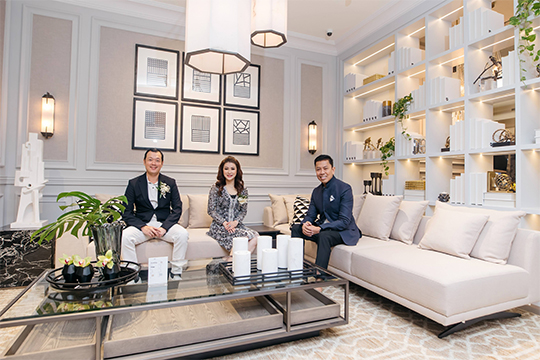 Agam sangat dikenal dengan kedalaman semangat untuk mengulik kearifan desain dan budaya Asia terutama yang bertemakan Peranakan. Yang ditampilkan ada showroom Eichholtz di Plaza Indonesia lantai 3, kali ini memiliki tatanan yang tetap merengkuh gaya hidup modern dengan tetap menyisipkan detail-detail klasik yang membuat keseluruhan tatanan terlihat elegan dan sophisticated. Warna-warna seperti emerald green dan blue menjadi aksentuasi warna yang membawa nuansa segar pada keseluruhan ruang showroom. Dan sebagai sentuhan yang indah,  ekspresi mewah aksesori khas Eichholtz, terutama chandelier dan wall lamp dengan  warna silver, brass, dan antique gold membawa suasana yang sarat akan kemewahan.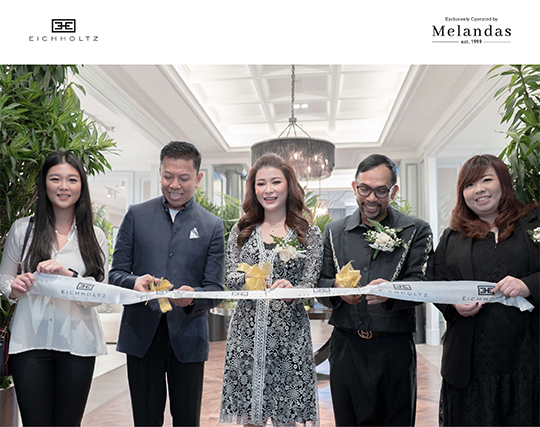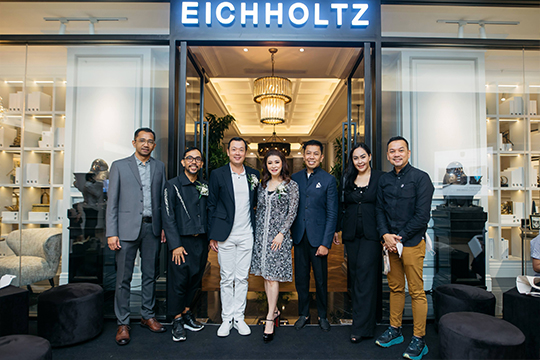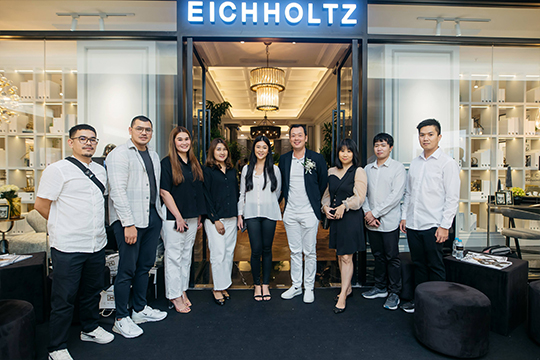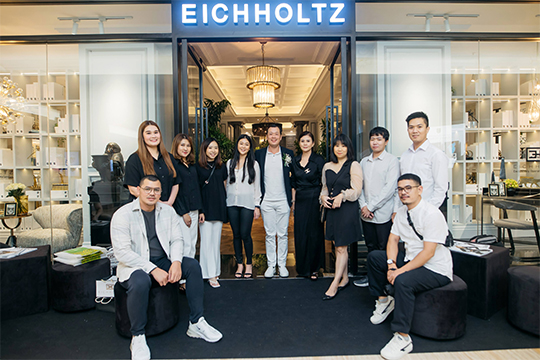 Di tangan Agam Riadi, showroom Eichholtz di Indonesia lebih memukau dan merengkuh hati konsumen Indonesia yang merasakan koleksi Eichholtz terbaru. Karena terasa lebih menyentuh ekspresi personal dan gaya hidup mereka. Melalui pertemuan antara desain klasik, warna tropis, dan juga pengaturan aksesori serta tata cahaya yang ekspresif membawakan nuansa kemegahan dan elegan yang berkarakter dan ekspresif dalam konteks gaya hidup orang Indonesia. And, voila, stunning interior that you could have dream of!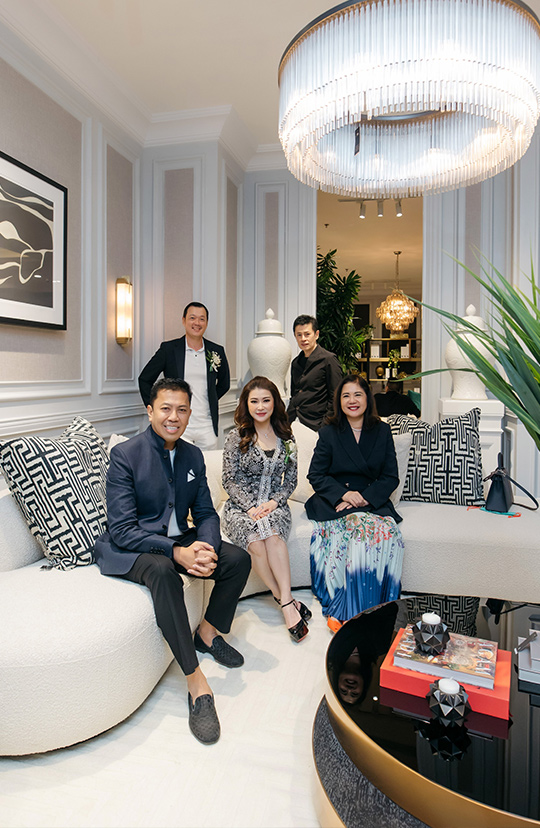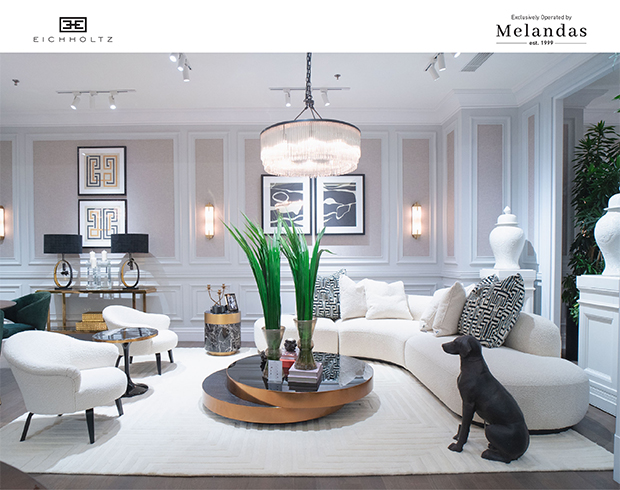 Presented by Melandas Indonesia