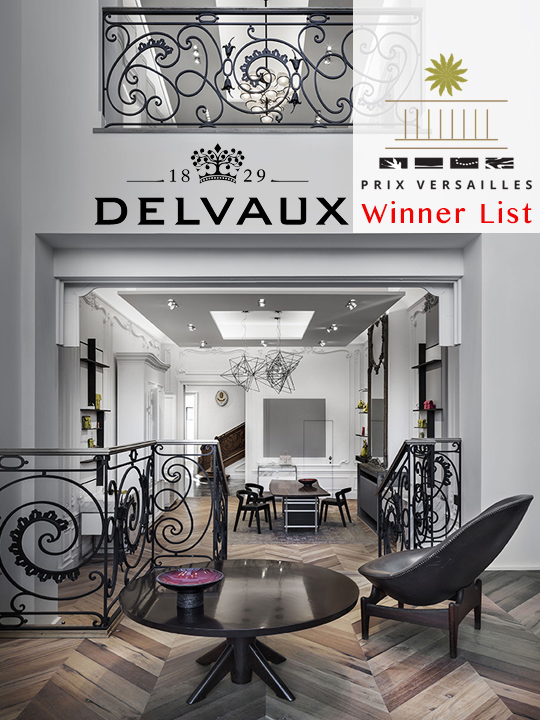 presented by

Delvaux "Le 27" wins the Prix Versailles 2019
Published by Sugar & Cream, Wednesday 25 September 2019
Text by Auliya Putri, Images Courtesy of Santi Caleca
Prix Versailles 2019 Winner List
Pada ajang penghargaan arsitektur bergengsi dunia, Prix Versailles, Vudafieri-Saverino Partners merupakan pemenang "Special Prize Interior 2019" dalam kategori "Magazins Europe" untuk karyanya pada gerai Belgian Maison Delvaux "Le 27" di Brussels. The oldest luxury leather goods house in the world, founded in 1829.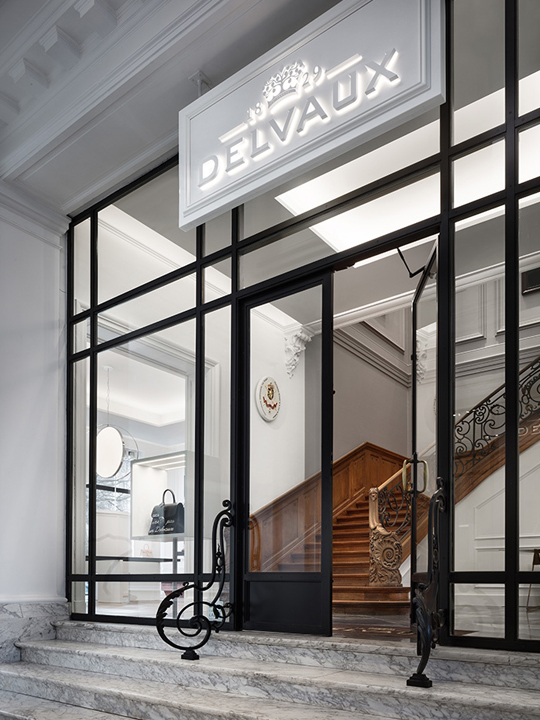 Gedung yang sebelumnya merupakan vila pribadi ini, disulap oleh Vudafieri-Saverino Partners menjadi sebuah butik barang mewah dengan mempertahankan struktur aslinya. Dihias dengan koleksi-koleksi abad ke-19 seperti lukisan, cermin, keramik, hingga patung, interior "Le 27" dikembangkan dengan sangat apik oleh sang desainer. Bermain dengan konsep eklektik, desainer mencerirakan bahasa dekorasi interior yang berkarakteristik dimana elemen-elemen budaya lokal ditanamkan ditiap ruang. Sebuah filosofi yang dilestarikan namun tidak memakan sejarah yang terkandung di dalamnya.

Prix Versailles sendiri merupakan sebuah acara penghargaan dalam bidang arsitektur dan desain yang didirikan pada tahun 2015. Dimana pada tahun 2019 ini acara diselenggarakan pada 12 September di UNESCO Headquarters di Paris, Prancis. Penghargaan pun telah dikurasi dengan sangat hati-hati oleh delapan dewan juri yang terdiri dari desainer dan tokoh ternama dunia, sebut saja Philippe Starck, Kazuyo Sejima, David Adjaye, Thomas Vonier, Francesco Bandarin, Ferran Adria, Alondra de la Parra, dan Iris van Herpen.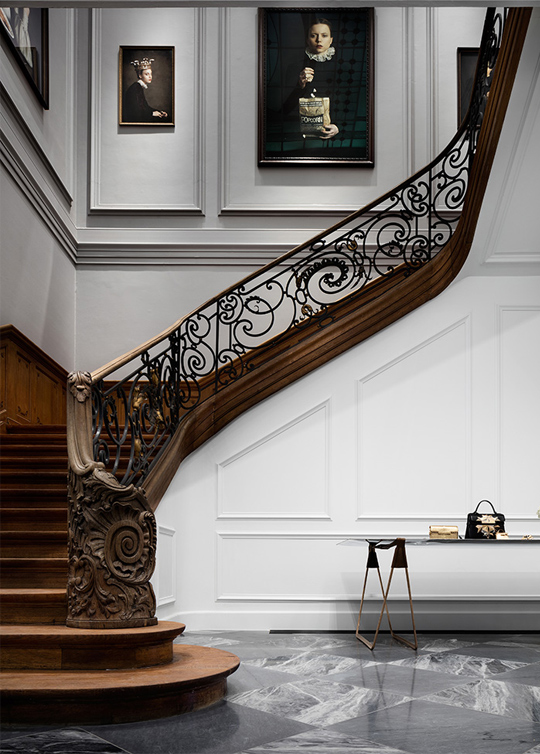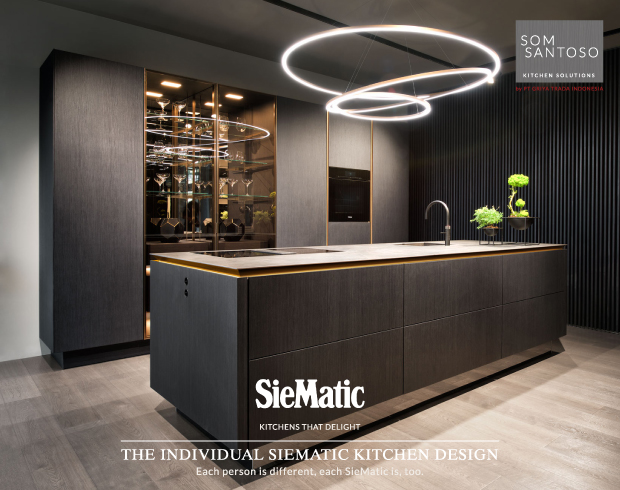 Presented by Som Santoso
Berikut daftar pemenang Prix Versailles 2019 dari Asia dan Eropa;
2019 Awards – South Asia and The Pacific
Shopping Malls
1. Prix Versailles 2019 – Iconsiam (Bangkok, Thailand) oleh Urban Architects
2. Special Prize Interior – The Chanakya (New Delhi, India) oleh Benoy
3. Special Prize Exterior – Eastland Town Centre (Melbourne, Australia) oleh acme
Hotels
1. Prix Versailles 2019 – Six Senses Bhutan (Thimpu – Paro – Punakha, Bhutan) oleh Habita Architects
2. Special Prize Interior – The Datai Langkawi (Langkawi, Malaysia) oleh Didier Lefort Architectes Associes
3. Special Prize Exterior – Capella Ubud (Bali, Indonesia) oleh Bensley
Restaurants
1. Prix Versailles 2019 – Six Senses Uluwatu (Bali, Indonesia) oleh BLINK Design
2. Special Prize Interior – Blossom (Singapura) oleh Brewin Design Office
3. Special Prize Exterior – Nocenco Café (Vinh, Vietnam) oleh VTN Architects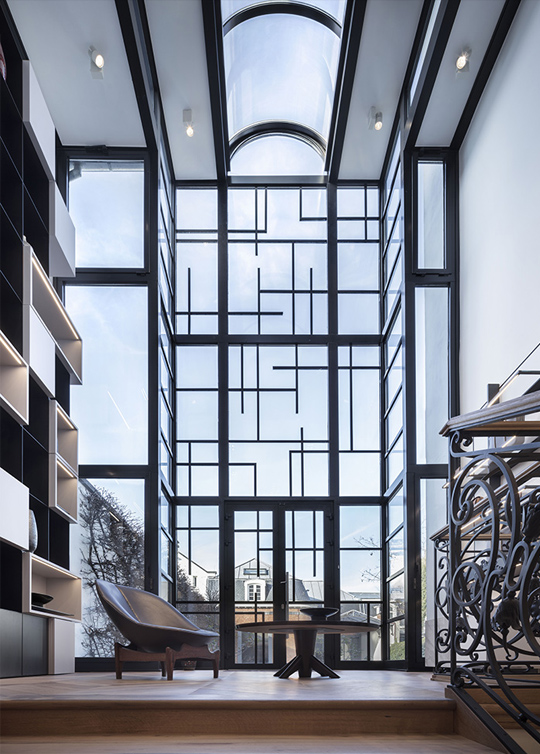 2019 Awards – Central Asia and The Northeast
Shops & Stores
1. Prix Versailles 2019 – Apple Cotai Central (Cotai, China) oleh Foster + Partners
2. Special Prize Interior – Guiyang Zhongshuge (Guiyang, China) oleh X+Living
3. Special Prize Exterior – Valextra (Chengdu, China) oleh Neri&Hu
Restaurants
1. Prix Versailles 2019 – Song's Chinese Cuisine (Guangzhou, China) oleh Republican Metropolis Architecture
2. Special Prize Interior – Kyoto Hyoto (Kyoto, Jepang) oleh Chiba Manabu Architects
3. Special Prize Exterior – Greenhouse Restaurant (Tian Fu Da Dao, China) oleh Chengdu Wide Horizon Inv.Group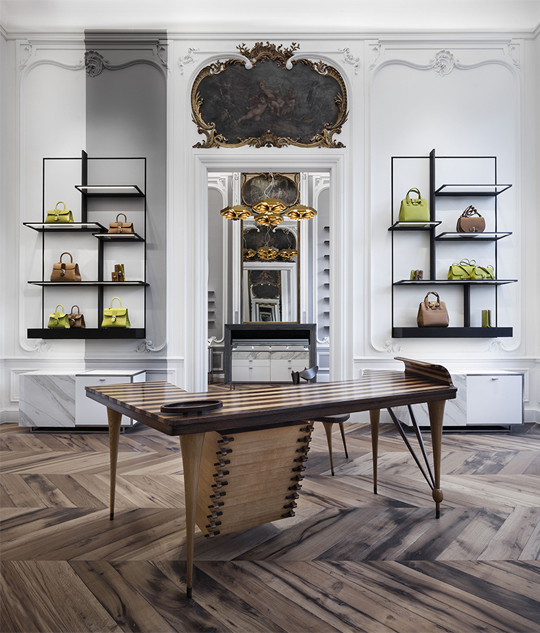 2019 Awards – Europe
Shops & Stores
1. Prix Versailles 2019 – Apple Champs-Élysées (Paris, Prancis) oleh Foster + Partners
2. Special Prize Interior – Delvaux Le 27 (Brussels, Belgia) oleh Vudafieri Saverino Partners
3. Special Prize Exterior – Apple Piazza Liberty (Milan, Italia) oleh Foster + Partners
Shopping Malls
1. Prix Versailles 2019 – Coal Drops Yard (London, Inggris) oleh Heatherwick Studio
2. Special Prize Interior – WEZ (Barnbach, Austria) oleh BEHF Architects
3. Special Prize Exterior – Prado (Marseille, Prancis) oleh Benoy – Didier Rogoen Architecte
­
Hotels
1. Prix Versailles 2019 – Le Lutetia (Paris, Prancis) oleh Wilmotte & Associés
2. Special Prize Interior – Niehku Mountain Villa (Riksgränsen, Swedia) oleh Stylt Trampoli AB
3. Special Prize Exterior – Cugó Gran Macina Grand Harbour (Senglea, Malta) oleh Edwin Mintoff Architects
Restaurants
1. Prix Versailles 2019 – Motta Milano 1928 (Milan, Italia) oleh Collidanielarchitetto
2. Special Prize Interior – Hôtel Fauchon (Paris, Prancis) oleh Atelier Paluel-Marmont
3. Special Prize Exterior – Le Pavillon Gabriel (Paris, Prancis) oleh Bechu et Associés / Volume ABC