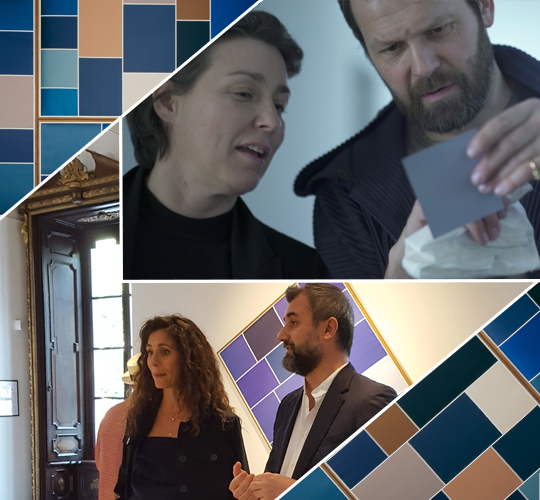 Dedar – 'Screenshot' Exhibition
Published by Sugar & Cream, Wednesday 02 August 2017
A New Way to Look at the Wall
40 tahun berdirinya label Dedar (the Italian textile house) dirayakan dengan sebuah pameran berjudul 'Screenshot' bulan April lalu. Dalam ajang Milan Design Week 2017 dan bertempat di Palazzo Serbelloni, Milan, Dedar mengundang kita untuk mengamati estetika di dinding dengan perspektif yang berbeda. Beberapa panel karya seni hasil kolaborasi desainer Martino Gamper dan seniman Brigitte Niedermair dengan kurator Helen Nonini menampilkan euforia keanggunan tekstil dalam gradasi warna biru.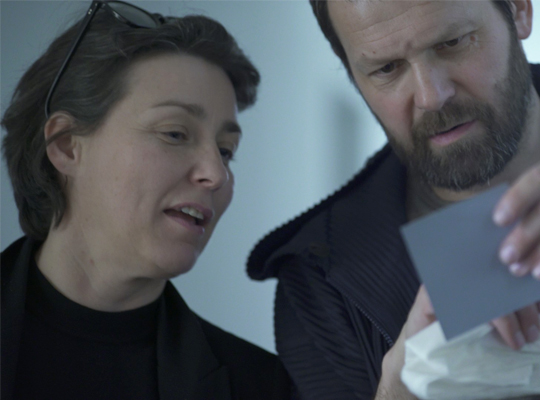 Brigitte Niedermair & Martino Gamper 
'Screenshot' adalah proyek fotografi konsep yang mensimulasikan 500 tahun warna biru (Picasso, Yves Klein, Matisse, Van Gogh dan lainnya) dalam seni figuratif. Konsep tersebut dialihkan ke atas kain canggih Dedar, yang kemudian ditransformasikan menjadi karya serial desain.


Desainer dan sang seniman di depan karya mereka
Hasilnya adalah proyek yang sangat tak terduga dan inovatif. Mengambil gagasan tentang hiasan dinding, menggabungkan alam desain tiga dimensi dan sejarah seni, dan menghasilkan serangkaian panel indah yang dibingkai di jati dan kuningan. Panel dapat disesuaikan untuk setiap pemilik menjadi sejumlah konfigurasi, sehingga menawarkan peluang dan kemungkinan tanpa batas.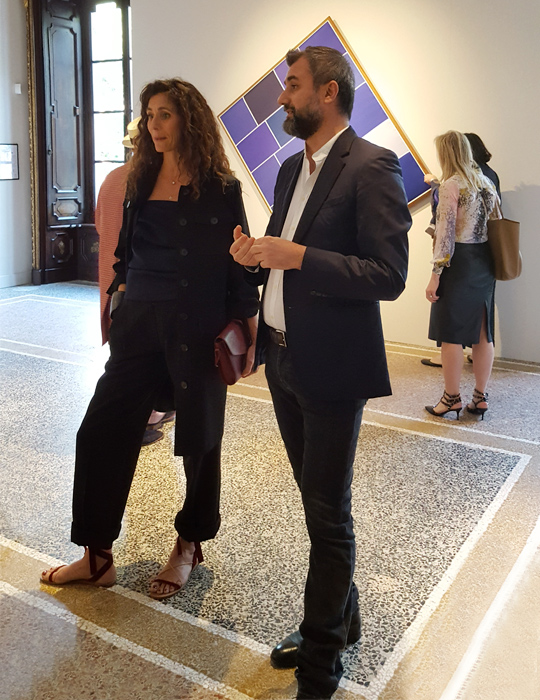 Caterina Fabrizio & Raffaele Fabrizio

Dinding adalah konteks yang menunggu dekorasi dan diferensiasi. Dengan Screenshot, Dedar menempuh risiko berani dengan menghadirkan sesuatu yang sama sekali baru. Sesuatu yang menggabungkan pengetahuan mendalam tentang tekstil dan pencetakan dengan imajinasi visual yang luar biasa serta inovasi desain dari dua kolaborator. Sebagai penyerbukan silang dari seni, tekstil, digital dan desain, ini adalah pusaran yang indah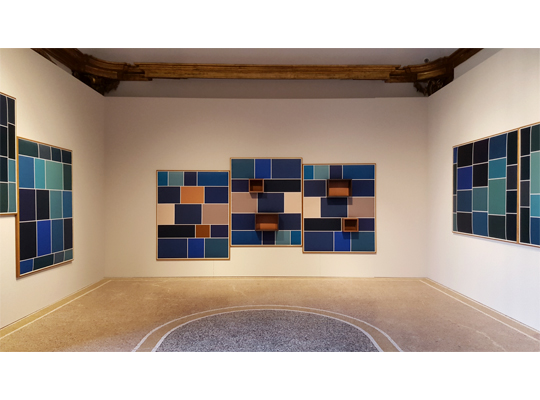 Dedar ( the Italian textile house) adalah perusahan keluarga yang dijalankan oleh kakak beradik Caterina Fabrizio dan Raffaele Fabrizio. Keduanya hadir ketika sugarandcream.co menyaksikan pameran tersebut. Ragam kain hasil produksi Dedar dengan bahan dasar seperti wool, sutra, beludru, katun, jacguards, dikenal karena detail halus yang banyak menonjolkan ketrampilan tangan tingkat tinggi. Dedar juga memproduksi ragam textile untuk rumah mode seperti Hermes.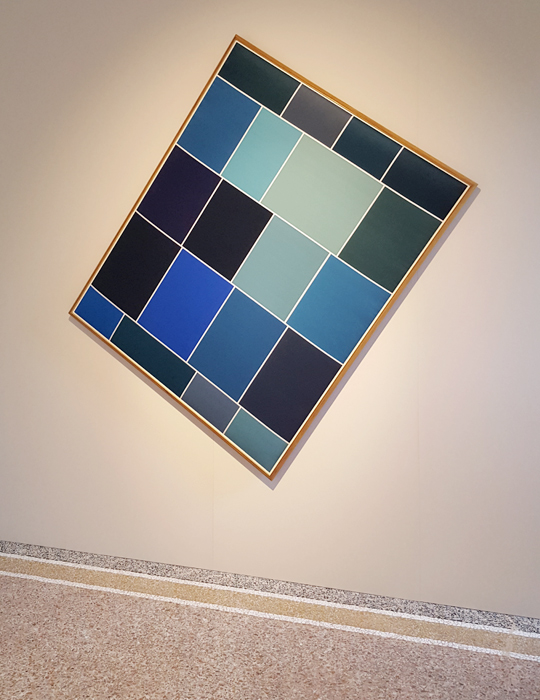 Pameran ini juga menggabungkan seni digital dengan seni cetak. Karya serial desain yang ditampilkan adalah hasil cetak inkjet diatas kain katun satin Tabularasa.  Hasilnya memperlihatkan keindahan warna tak terduga sebagai object of beauty on the wall.