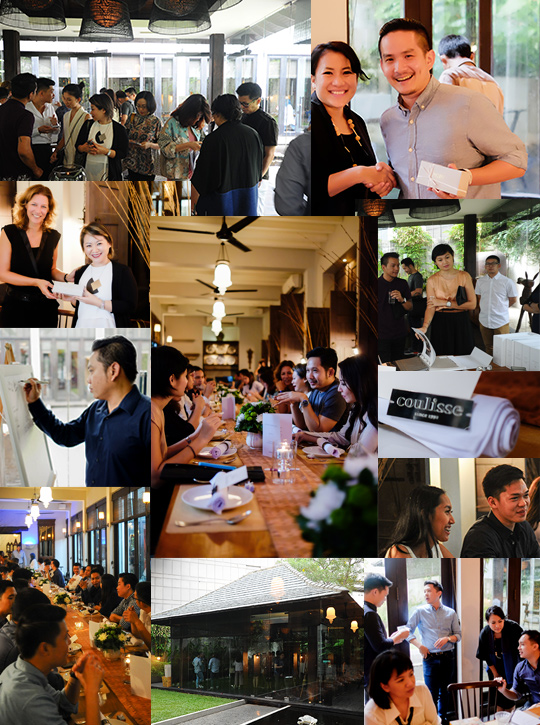 presented by

Coulisse – Exclusive Designer Lunch
Published by Sugar & Cream, Friday 28 October 2016
Coulisse Indonesia Soft Launch
Eat, drink and be merry ! Itulah suasana terlihat pada jamuan makan siang di restoran Seribu Rasa di Menteng, Jakarta yang diselenggarakan oleh label terkemuka Coulisse dari Belanda. Coulisse adalah produk penutup jendela premium dari Belanda yang kini hadir di Indonesia melalui PT Imaji Nata Kirana yang dipegang oleh Jenfilia Suwandrei Arifin sebagai Director Coulisse of Indonesia.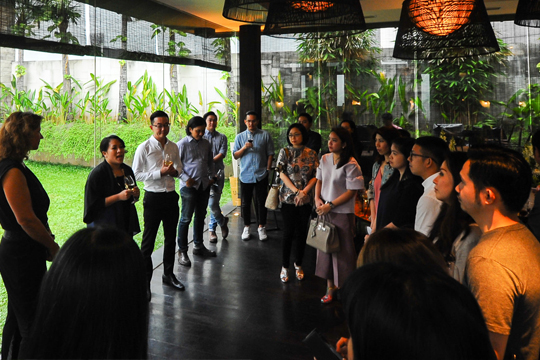 Jenfilia S. Arifin memberikan kata sambutan kepada para interior desainer dan arsitek muda
Tepatnya hari Rabu tanggal 21 September 2016 lalu, sehari setelah soft launch event Coulisse di eksibisi The Colours of Indonesia 2016 berjudul Hotel No.12 di Senayan City, Coulisse Indonesia mengadakan jamuan makan siang bersama dengan sejumlah desainer interior dan arsitek muda dari Jakarta dan sedikit dari Surabaya. Tujuan dari jamuan makan siang tidak lain adalah memperkenalkan kehadiran produk premium penutup jendela di Jakarta, Indonesia. Untuk jamuan makan siang dengan para desainer muda indonesia ini, Coulisse berkolaborasi dengan portal web www.sugarandcream.co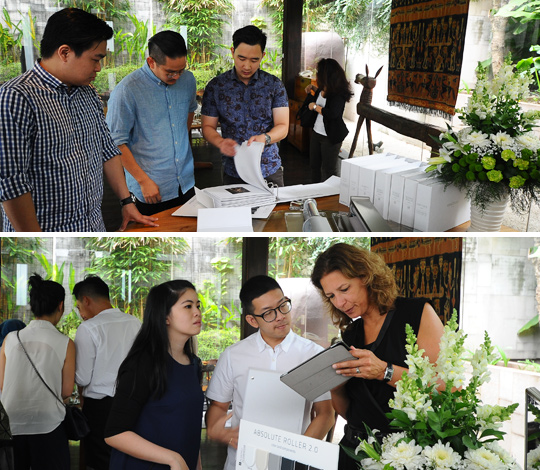 Atas : Nelson Liaw, Joe Willendra, dan Johannes B. Muljo  Bawah : Yurike Safanayong, Adria Ricardo, dan Marieke de Jong
Pada kesempatan ini serangkaian produk inovatif dan terkini Coulisse diperlihatkan melalui presentasi diatas semua meja besar. Selebihnya para undangan juga dapat menyimak dengan bebas melalui sebuah video presentasi mengenai perusahan Coulisse. Perkenalan dan jamuan makan ini juga turut menjembatani jalinan erat antara sesama desainer dan arsitek muda Jakarta dan Surabaya.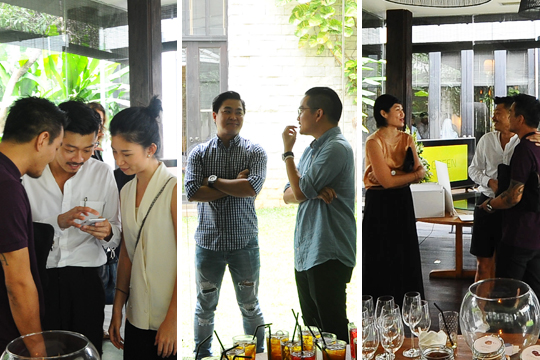 Kiri : Randy Halim, Brian Gondokusumo dan Denise Francine Tengah : Nelson Liaw & Joe Willendra Kanan : Mudita Lestari
Sambil menunggu terkumpulnya para undangan, arsitek dan desainer interior muda beramah tamah dengan Jenfilia S Arifin, Director Coulisse di Indonesia,  Marieke de Jong, Marketing Manager Coullise dari Belanda dan Dave Chang, Director Asia Pacific Coulisse  dari Singapura.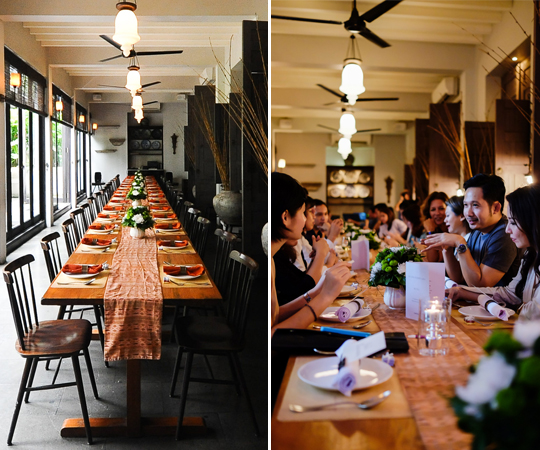 Keceriaan dan suasana mencair menyelimuti suasana jamuan makan siang dimana para desainer terlihat saling berinteraksi sambil menikmati hidangan demi hidangan yang tersedia.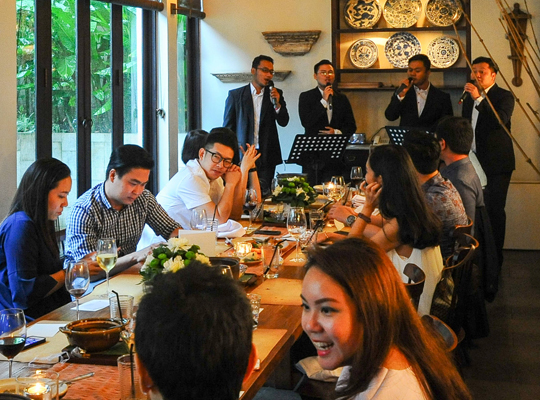 Untuk memeriahkan jamuan makan siang tak terlupakan tersebut pihak Coulisse mengundang penyanyi acapella, membagikan sejumlah surprise door prize dan mempersilahkan para undangan untuk membawa napkin buatan Coulisse sebagai cindera mata.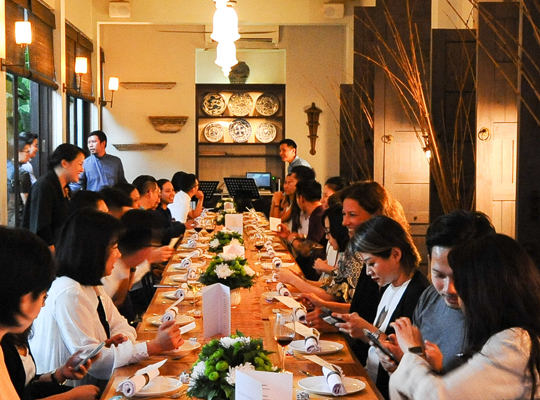 Kini Coulisse dengan rangkaian produk inovatifnya di Jakarta siap memenuhi kebutuhan ragam gaya, selera dan fungsionalitasnya dari sebuah penutup jendela. (JW)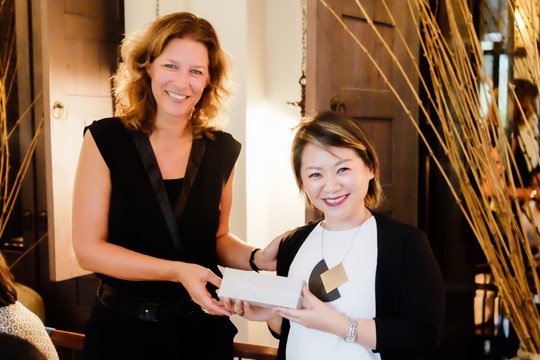 Marieke De Jong & Santi Alaysius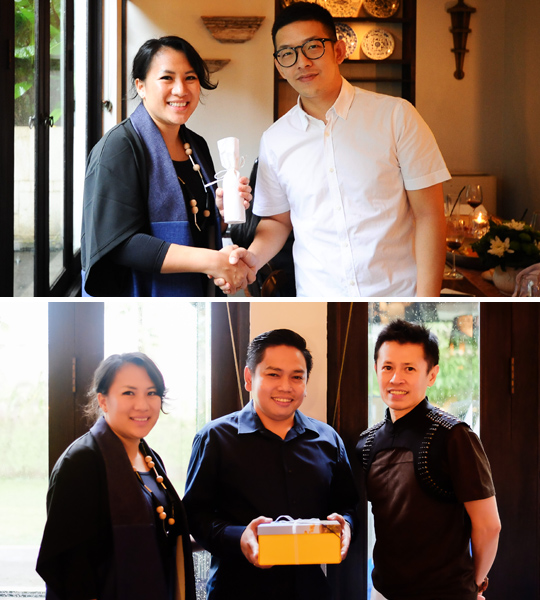 Atas : Jenfilia S. Arifin & Adria Ricardo Bawah : Jenfilia S. Arifin, Welly Kusumo dan Janto Wihardja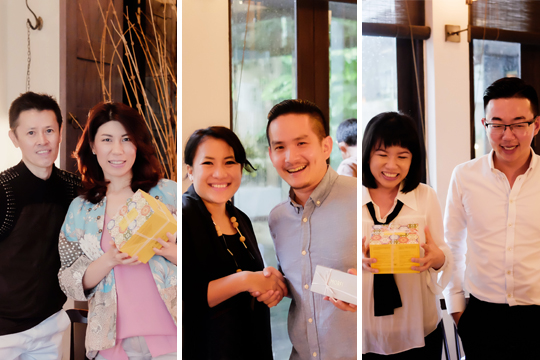 Kiri : Janto Wihardja & Kezia Karin Tengah : Jenfilia S. Arifin & Joe Willendra Kanan : Jeffy Tan & Dave Chang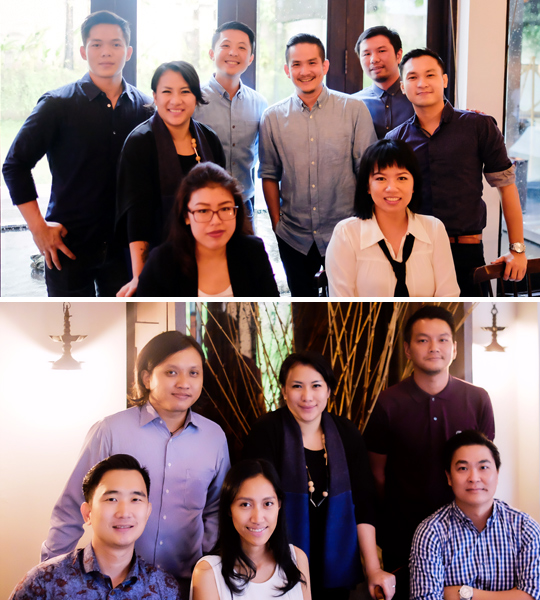 Atas : Bran S. Arifin, Jenfilia S. Arifin, Glenn Hajadi, Joe Willendra, Rama Budhisurya, Anggraito Suhartono (berdiri), Natasha Somadijaya dan Jeffy Tan (duduk) Bawah : Paul Mamo, Jenfilia S. Arifin dan Randy Halim (berdiri), Johannes B. Muljo, Anggiputri Halimun, dan Nelson Liaw (duduk)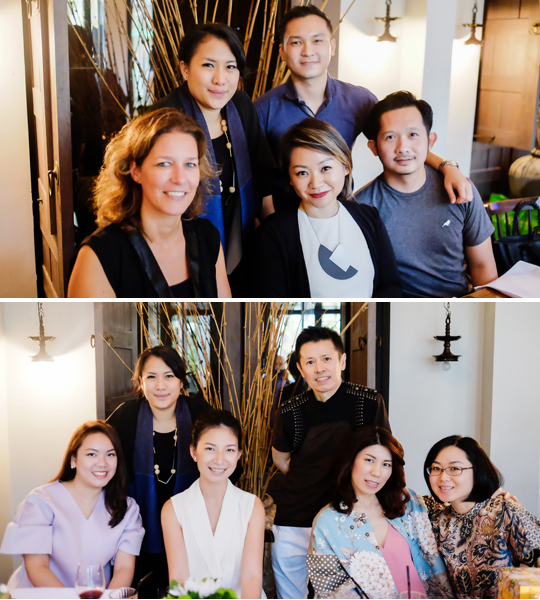 Atas: Jenfilia S. Arifin & Anggraito Suhartono (berdiri), Marieke De Jong, Santi Alaysius, dan Ronald Humardani (duduk) Bawah: Jenfilia S. Arifin & Janto Wihardja (berdiri), Janice Tjioe, Denise Francine, Kezia Karin dan Siska Dwi (duduk)