COS x Snarkitecture – LOOP
Published by Sugar & Cream, Thursday 09 November 2017
Text by JW, images courtesy of COS
Gana Art Center, Seoul – 8-19 November 2017
Label fashion dari Swedia yang tengah naik daun dengan rancangan yang modern, versatile dan mengedepan desain  baru saja menggelar sebuah karya seni instalasi berjudul 'LOOP' hasil kolaborasinya dengan Snarkitecture dari New York.
Gana Art Center di kota Seoul mendapat kehormatan sebagai tempat memperlihatkan kekuatan kreatif seni antara dua kiblat desain yang berbeda.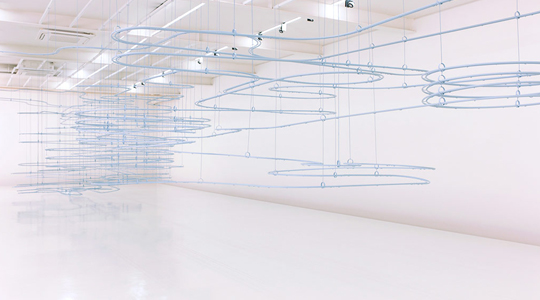 LOOP tidak lain adalah sebuah instalasi interaktif dengan elemen kinetik berdasarkan sebuah permainan anak kecil masa lalu. Kolaborasi unik tersebut dalam bentuk sebuah instalasi karya seni berukuran cukup significan berupa trak-trak melingkar sebagai jalur untuk dilewati sebuah sebuah bola kaca (kelereng).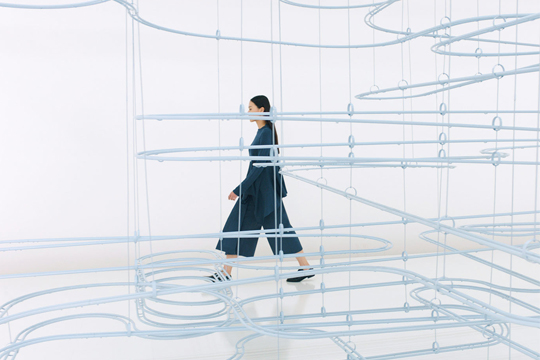 Sebuah ruang khusus didedikasikan untuk memperlihatkan kompleksitas 4 trak yang menyatu sepanjang 400 m memberi kebebasan pengunjung untuk berinteraksi dengan  peta jalur labirin tersebut. Disamping itu yang menarik , Snarkitecture juga menyuguhkan gundukan bola kaca sekitar 100,000 buah agar pengunjung bisa bebas berinteraksi.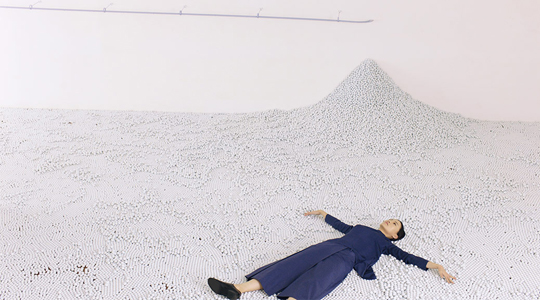 "Children and play inspire our work. The way that children
interact with our physical and architectural surroundings is completely
different to adults." – Snarkitecture.
Melalui seni instalasi yang interaktif dan kinetik ini, COS kembali menyapa pencintanya dengan kreatif genius yang segar and baru. Tidak sekadar latah melainkan juga berupaya terus 'repositioning the brand' dan mempererat kedekatan desain dan fashion yang memang seharusnya kohesif dan berkorelasi terus-menerus.