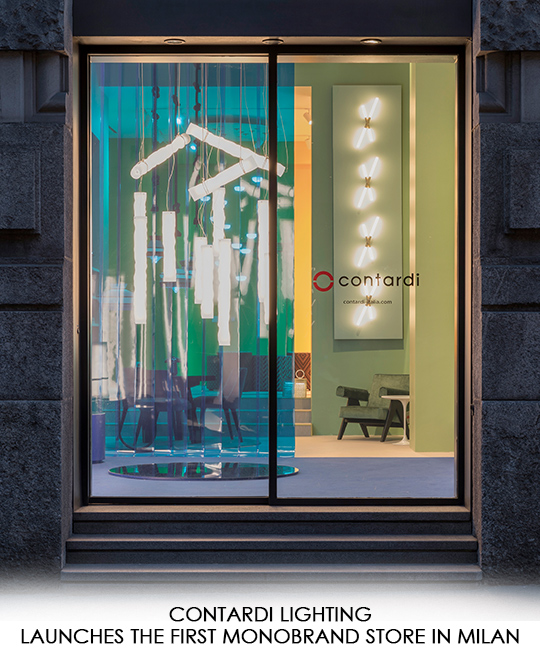 presented by

CONTARDI LIGHTING LAUNCHES THE FIRST MONOBRAND STORE IN MILAN
Published by Sugar & Cream, Tuesday 27 June 2023
Images and Text Courtesy of Contardi
Narrating its Identity and its Vision of Archi-Decorative Lighting
We announce the first Contardi Showroom, a physical and authoritative space where the brand can address an international audience – trade and consumer – by narrating its identity and its vision of archi-decorative lighting.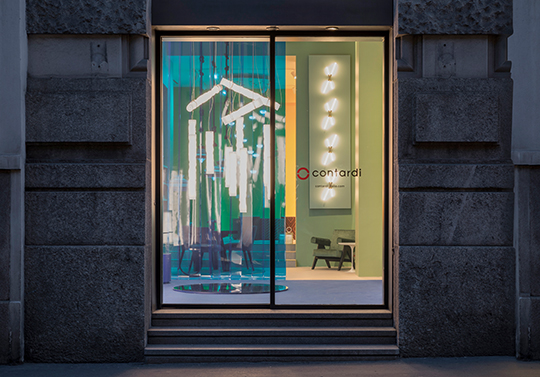 The lights of the showroom will come on for the Fuorisalone 2023, in the year of Euroluce, when Milan, the international capital of design, is transformed into an international showcase for the ne plus ultra of interior design, products and lighting, innovation and creativity.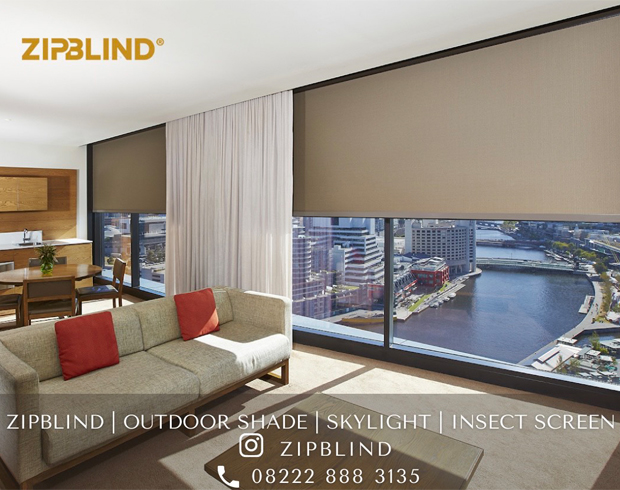 Presented by Zipblind
At this unmissable event, Contardi will punctually open the doors of its first mono-brand store, designed and conceived to reflect the brand's values ​​and identity. The showroom will raise its profile through a space that favours direct dialogue with both the trade and consumers.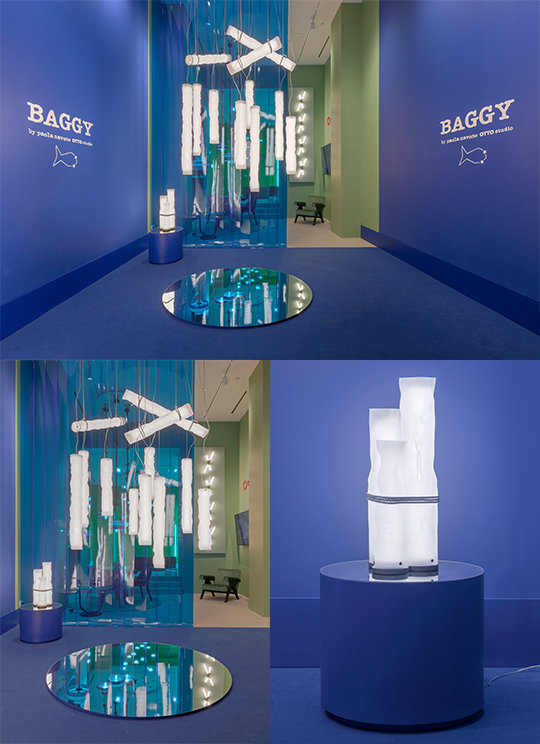 The showroom, a project that bears the signature of Massimiliano Raggi, is located in Corso Monforte, in the district of light – a focal point that attracts a multitude of professionals in the sector, and lovers of stylish living and designer lighting.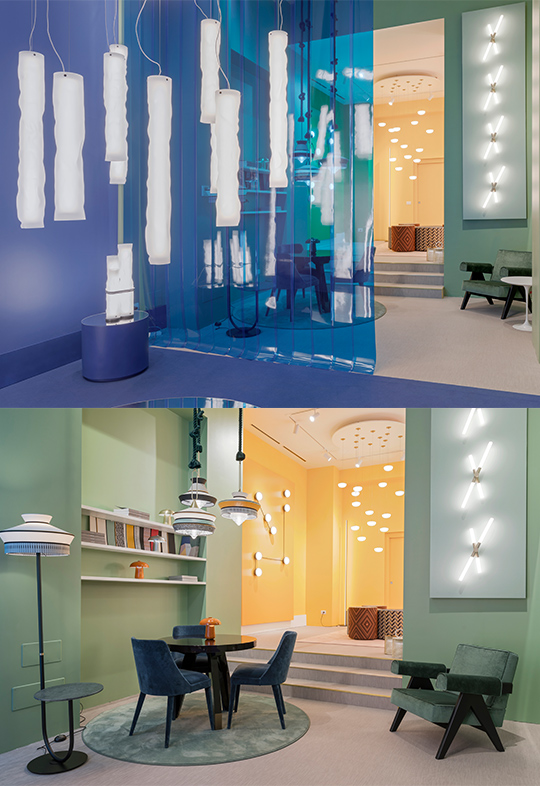 The space is characterised by its significant height of five metres, which can accommodate dramatic installations, where the key players are large luminous sculptures, suspension lamps and contemporary chandeliers.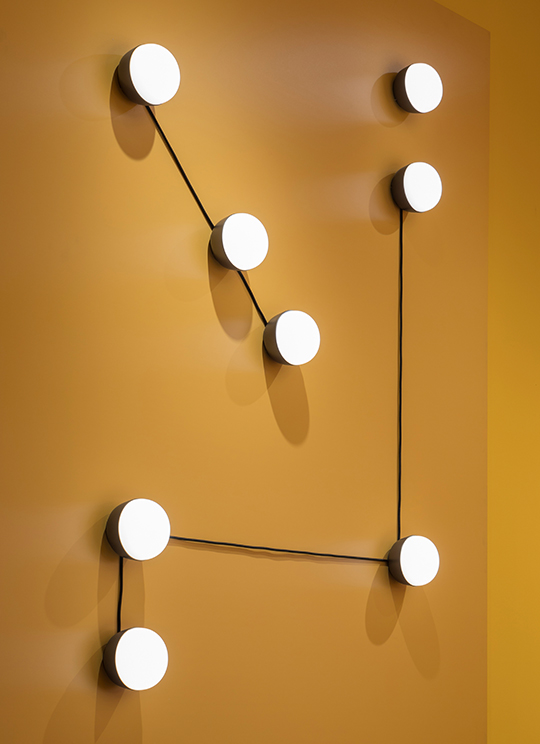 The plan is divided into two slightly staggered levels that can be seen from the road, and which utilise the longitudinal layout of the space to define two distinct exhibition zones.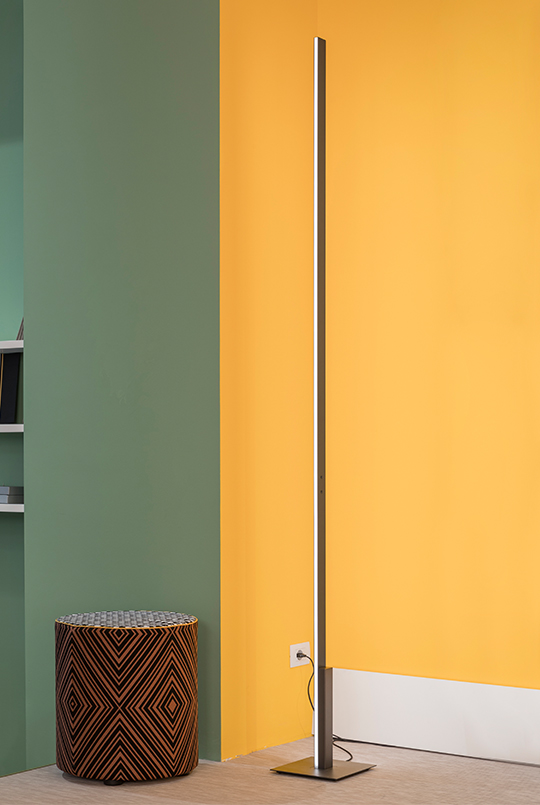 The entrance and showcase areas are designed to have a "theatrical" function: this is the stage where the installations, created by the designers who collaborate with the brand, will alternate periodically, and which will be devoted to the scenic presentation of a single family of products.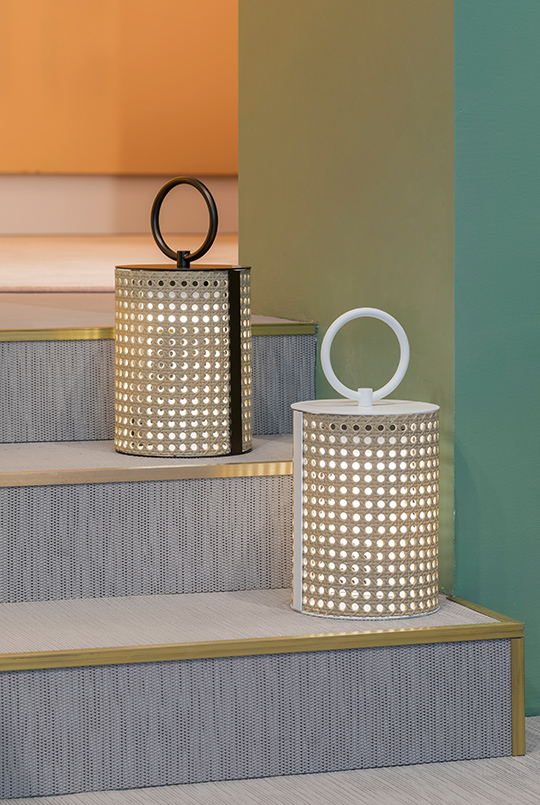 The rearmost and raised area takes advantage of the back wall and full width of the space. This will instead host, always in rotation, thematic selections from the vast Contardi product range: floor lamps, table lamps, appliques, suspensions, and the outdoor collection.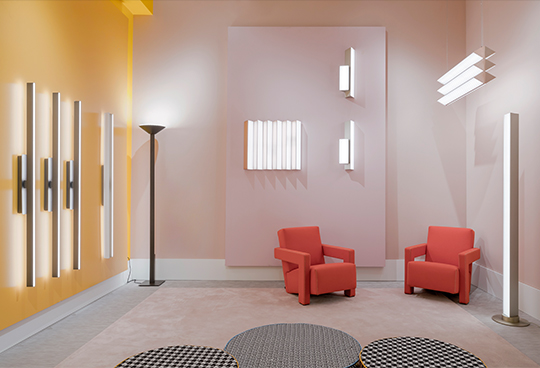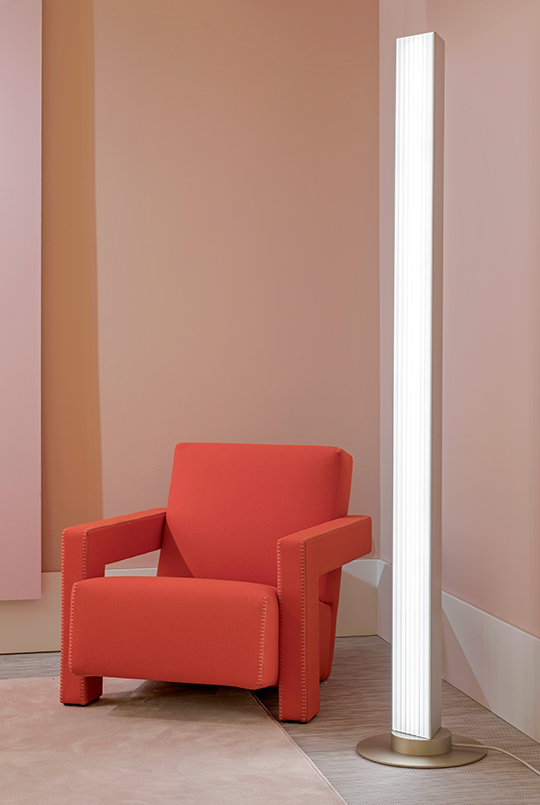 This space will open with "Be Baggy!", an exhibition entirely dedicated to Baggy, a collection by Paola Navone. The installation has been designed graphically, favoring the reiteration of objects inside a deliberately neutral container. "Be Baggy!" encapsulates the brand's ability to reach and address an ever-widening, curious and cosmopolitan audience, and invites you to live life in a light and playful way.