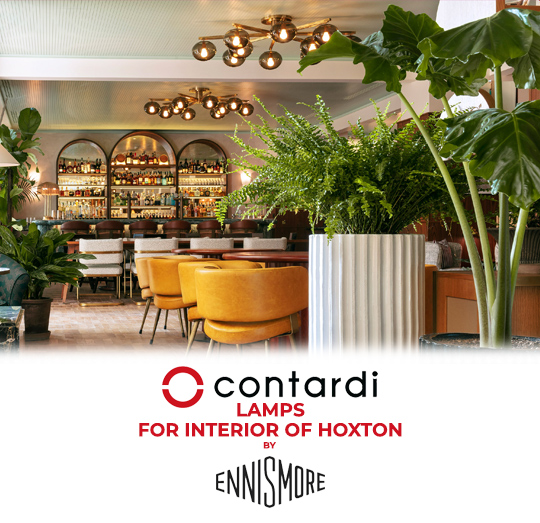 presented by

CONTARDI LAMPS FOR THE INTERIORS OF HOXTON ROME BY ENNISMORE DESIGN STUDIO
Published by Sugar & Cream, Wednesday 11 October 2023
Images courtesy of Contardi
Conceived by Ennismore Design Studio
The renowned Hoxton hotel chain has arrived in the Parioli district of Rome. This exclusive project, by London designers Ennismore Design Studio, transforms the interiors of a seven-storey building in a style inspired by La Dolce Vita, to celebrate 1950s Rome.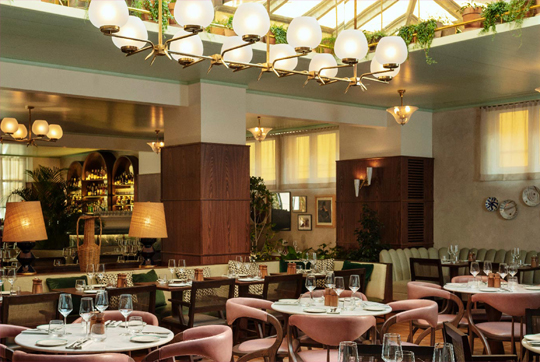 Interpreting the local atmosphere and architectural elements with a "Hoxton" twist, Ennismore Design Studio has developed an interior design project that gives guests a unique and authentic experience.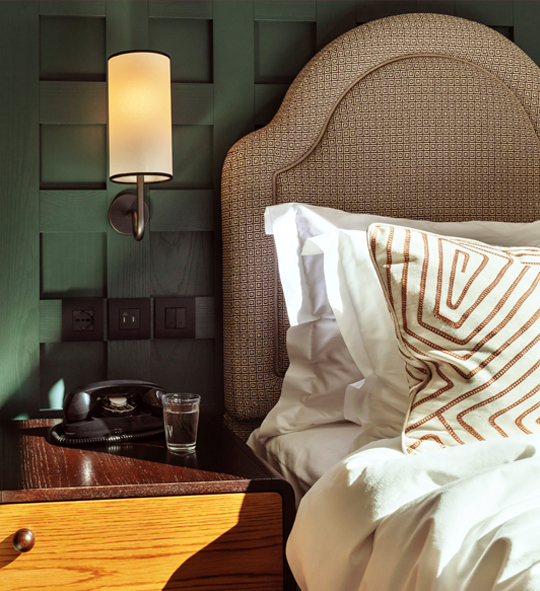 The Hoxton group's tenth hotel is located in the heart of the Eternal City; it is illuminated by Contardi Lighting products, selected by Ennismore Design Studio to guarantee evocative and adaptable lighting in the various areas of the building. This has been achieved by combining a tailored approach with the finest state-of-the-art technology.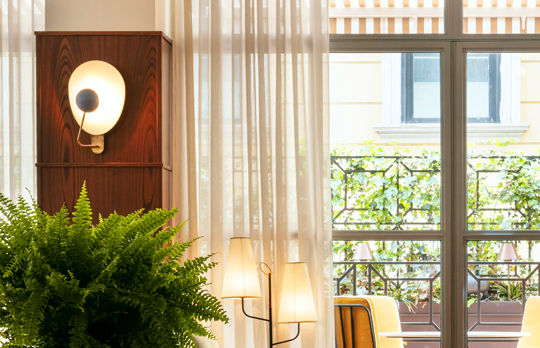 Conceived specifically for Hoxton Rome, Contardi's lamps skilfully deliver the mid-century modern style the designers wanted. The custom-made suspensions have a geometric structure with a dark bronze finish – in harmonious contrast with glass globes, as the dominant shapes that add a space-age touch to the environment.
The luminous bodies, while speaking an exquisitely vintage language, spread a tailored light, to make the interiors welcoming and seductive.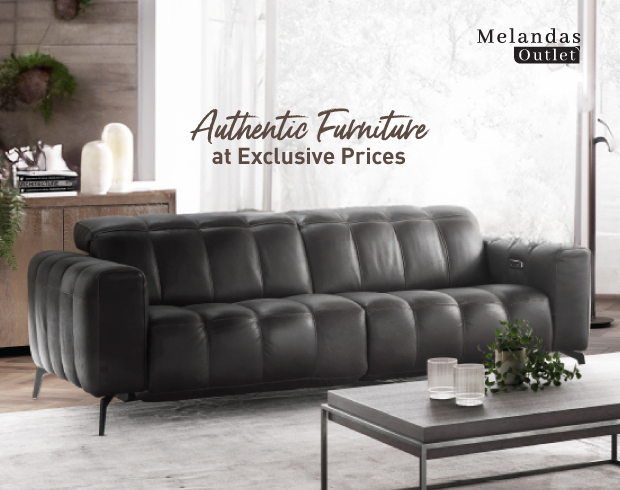 Presented by Melandas Indonesia
As well as designing new products, Contardi's research and development team was also entrusted with giving new life to existing lamps. This approach marries the hotel's historical theme with Contardi Lighting's commitment to sustainable production and a more ecological approach.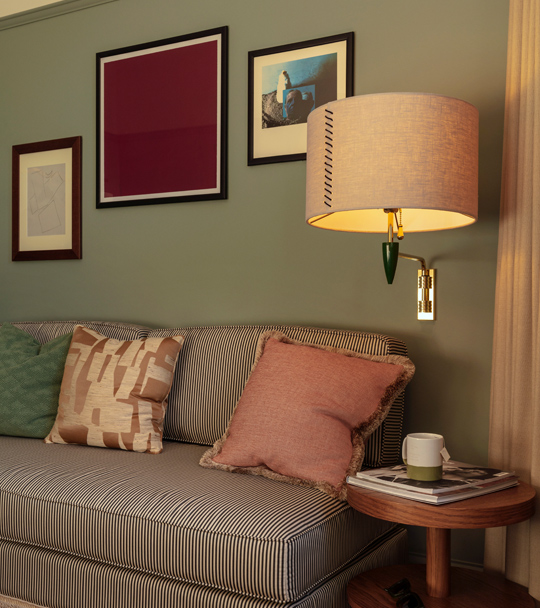 The materials that define the interiors are natural – wood and stone – in dialogue with spectacular lacquered beams. The bedrooms are all unique, embellished with wainscoting, custom-made headboards, and an eclectic mix of furnishings and details – such as the lampshades in fine fabric, with visible stitching and elegant decorative finishes.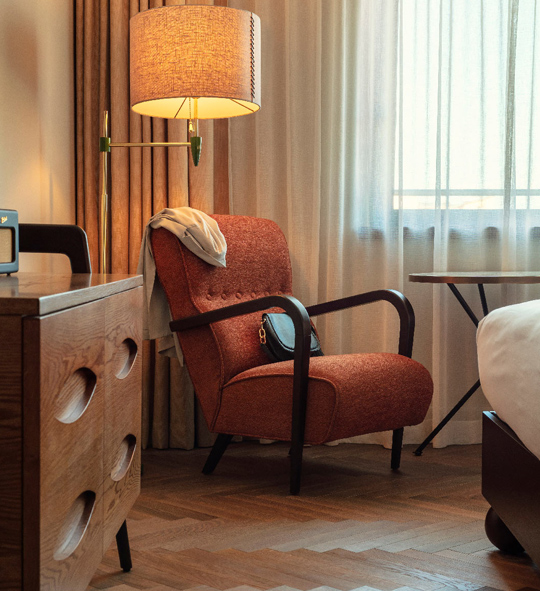 Hoxton Rome is the setting where the technical know-how, sartorial manufacturing skill and formal language of Contardi's products find their fullest and most coherent expression.
Year: 2021
Procurement: Benjamin West
Interior Design: Ennismore
Owner / Client: Cedar Group
Products: custom products