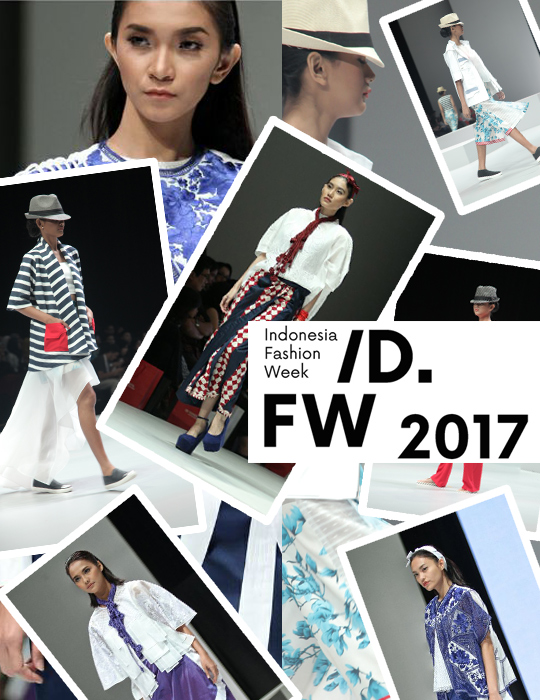 Colors Popping On IFW 2017 Runway
Published by Sugar & Cream, Monday 20 February 2017
Text by Lynda Ibrahim, photography courtesy of each brand
Ardistia New York and Rika Mulle
On its 6th year now, the Indonesia Fashion Week returns with pretty much the same mélange of trend shows of upcoming season, trunk shows of pieces already available for purchase, and a retail bazaar of clothing that are not from showing designers. Let's check out the shows.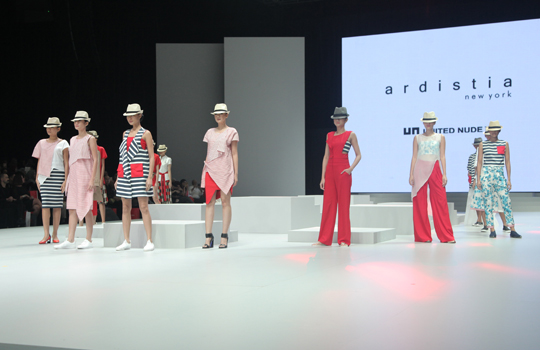 Ardistia New York
Colors of Indonesian cultural heritage on designs by members of Indonesia Fashion Week organizer APPMI lent their vibrancy to the opening fashion shows of Indonesia Fashion Week 2017 (IFW2017) in the morning, and the same vibrant colors closed the first day through the presentations of Ardistia New York and Rika Mulle in the evening.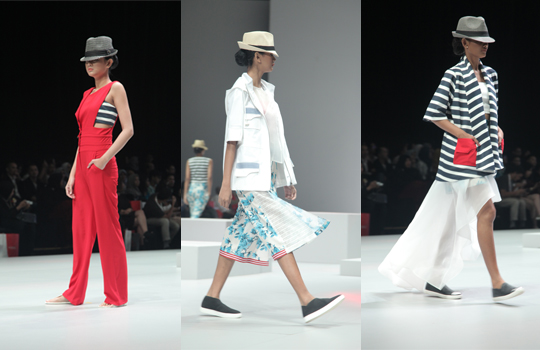 Ardistia New York
An established ready-to-wear label for the past few years, Ardistia New York has gained quite a following in the Indonesian fashion market. Known first for structured shapes and neutral shades, in recent years the label has started to play around with new elements. On IFW2017 runway this year, the label put together bold stripes, checkered patterns and fire engine red into a collection—quite a daring combination rarely seen from it before. In this brighter palette, the silhouettes got more relaxed. Ardistia New York retained its penchant for big lapels and open collars, though for the first time I don't see their signature double-collars jacket on the runway. Overall, an interesting and highly marketable collection that may just garner new and more casual-oriented customers.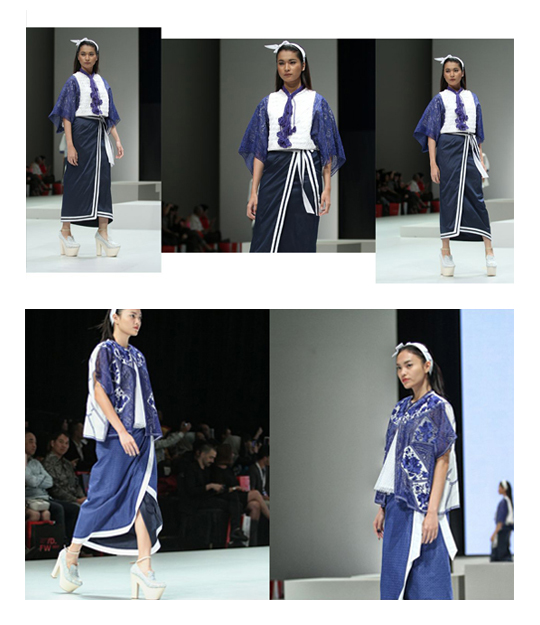 Rika Mulle
A pleasant surprise was delivered by the Bandung-based Rika Mulle that sent down the runway a collection in blue, purple and soft grey colors. I found it interesting that while the silhouettes took form of drapes and wraps, a bit of structure holds the pieces and make them fit for dressy occasions. The flower prints and neck accessories hinted at Chinese influences, which with the blue often called China Blue tone made the collection very in season for the Lunar New Year.
For the shows that closed the opening day of IFW2017, both labels delivered the oomph necessary to sustain excitement into the following day. Kudos to Ardistia New York and Rika Mulle. Enjoy IFW2017, peeps!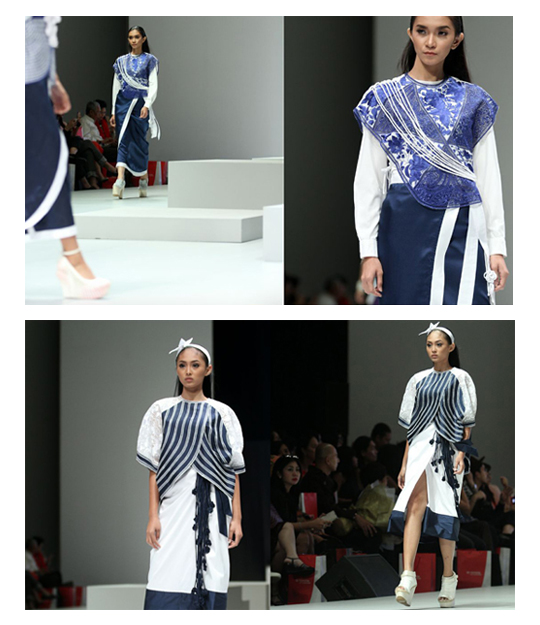 Rika Mulle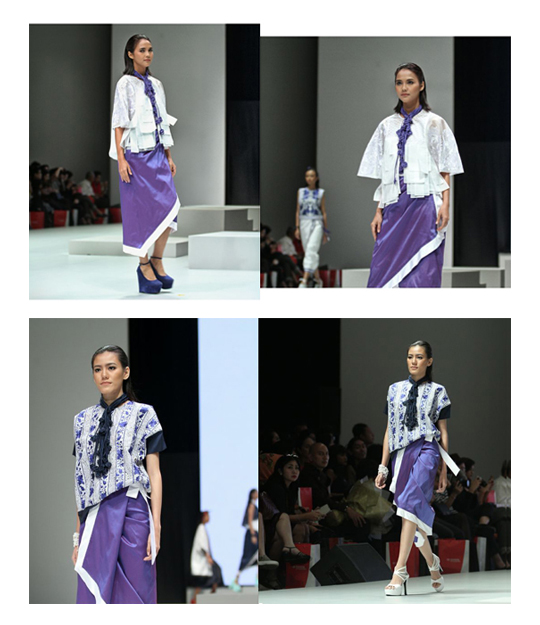 Rika Mulle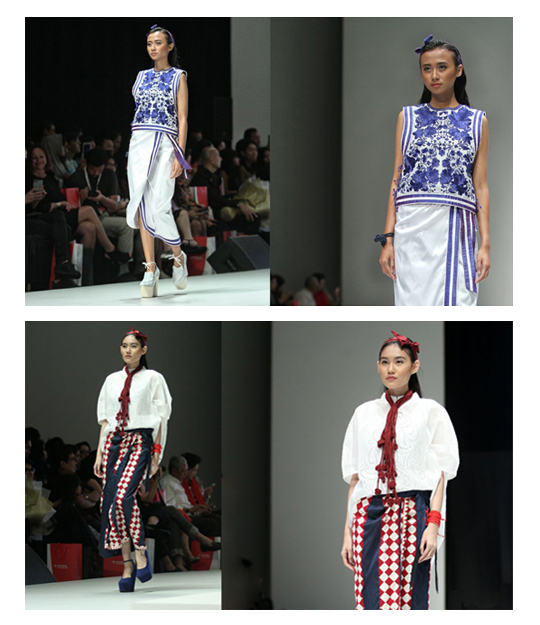 Rika Mulle