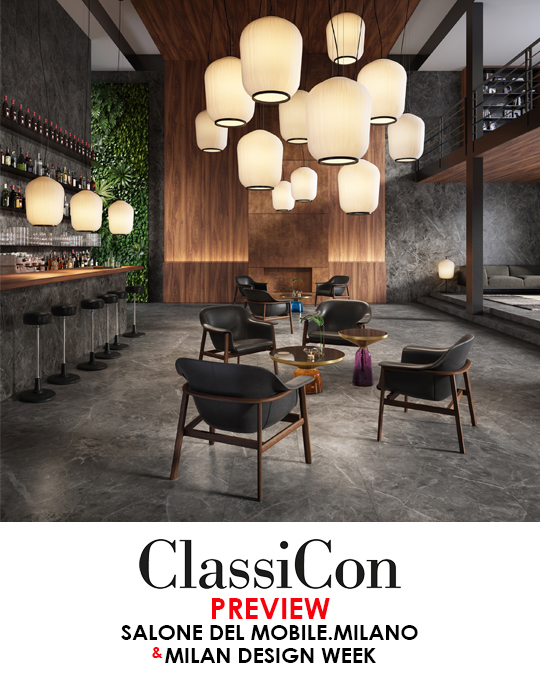 presented by

CLASSICON – PREVIEW SALONE DEL MOBILE.MILANO & MILAN DESIGN WEEK
Published by Sugar & Cream, Wednesday 05 April 2023
Text & images courtesy of ClassiCon
Plissée Opal Glass Lamp by Sebastian Herkner
ClassiCon continues its collaboration with Sebastian Herkner and will be launching a pendant version of the elegant Plissée opal glass lamp at the Salone del Mobile.Milano 2023.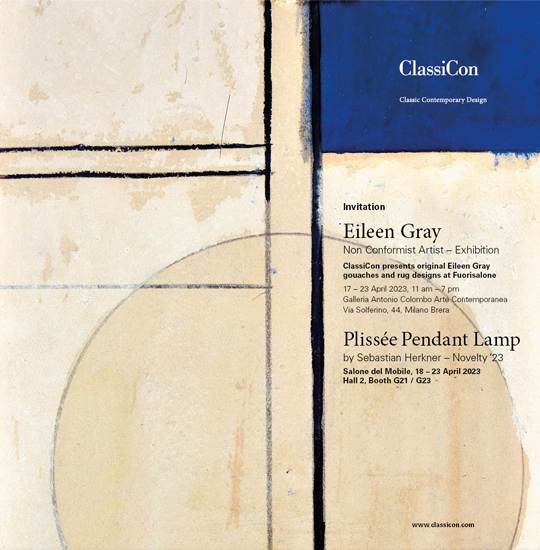 Furthermore, the Munich-based company will be showcasing a new solid wood luminaire designed by Christian Haas. Iconic rug designs by the Irish designer Eileen Gray will be presented in new materials and sizes.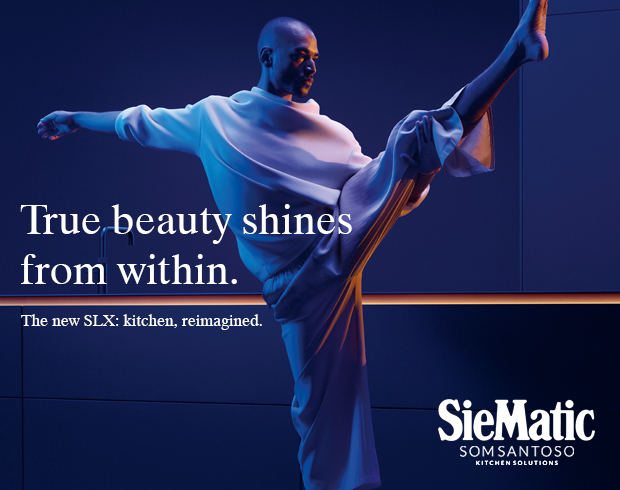 Presented by Som Santoso
Salone del Mobile.Milano
April 18-23, 2023
CLassiCon – Hall 2, Booth G21/G23

In The City of MILAN
Eileen Gray – Non Conformist Artist
Antonio Colombo Arte Contemporanea | Via Solferino 44, Brera – Milan

Opening hours: 17. – 23. April | 11 am – 7 pm
Presented by ClassiCon, the exhibition Eileen Gray – Non Conformist Artist features a unique private collection of original gouaches and collages by the legendary designer. Inspired by these examples of her lifelong artistic work, some of the designs have been implemented in hand-woven rugs made of the finest wool. They are set in a fascinating dialogue with Eileen Gray's iconic furniture designs.