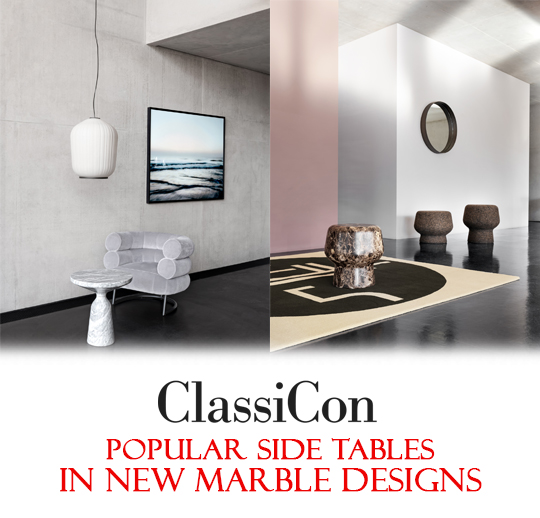 presented by
CLASSICON – POPULAR SIDE TABLES IN NEW MARBLE DESIGNS
Published by Sugar & Cream, Friday 07 July 2023
Images courtesy of Classicon
Bell Side Table by Sebastian Herkner & The New Corker No.1 by Herzog & de Meuron
Pada ajang pesta desain Salone del Mobile.Milano 2023 bulan April lalu, Classicon merilis dua produk terbaru yang merupakan kelanjutan dari produk terlaris Sebastian Herkner yaitu Bell Side Table dan Champagne Cork by Herzog & de Meuron. Kedua produk popular tersebut dipoles kembali dengan material baru yaitu marmer. Materi marmer menawarkan tingkat sensasi baru dari kedua produk popular tersebut.
Bell Side Table design by Sebastian Herkner
Karya seni tradisional yang menandai awal kolaborasi antara Sebastian Herkner dan ClassiCon pada tahun 2012 ini, kini diperluas dalam material kaca yang seluruhnya terbuat dari marmer padat. Bell Side Table Marble yang baru ini memiliki tampilan objek monolitik, yang tersedia dalam lima versi batu alam berbeda, dengan hasil akhir matt atau poles.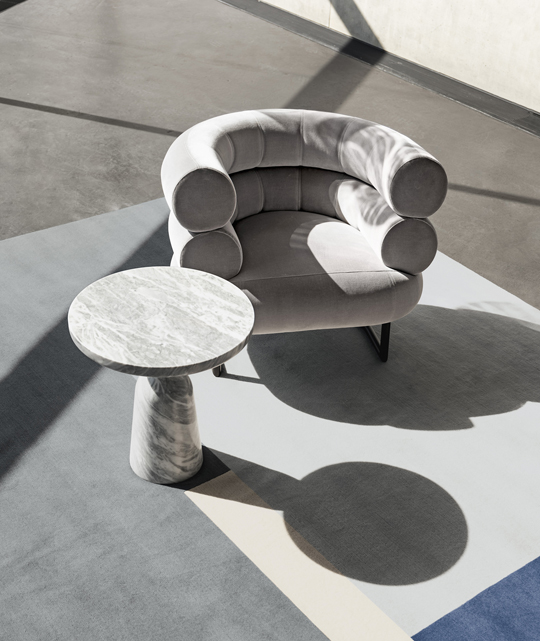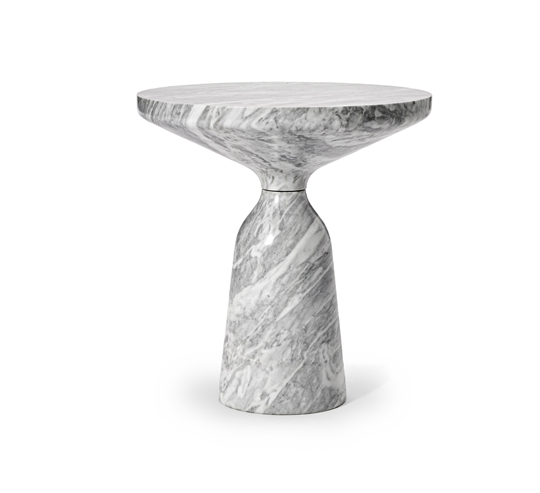 Dalam versi aslinya, Bell Side Table terbuat dari kaca berwarna dengan elemen logam yang membentuk lonceng yang elegan. Sekarang, Bell Side Table tampil dalam siluet berkarakteristik batu alam yang sangat indah. Di mana, marmer meja ini terdiri dari dua keping marmer padat, yang memiliki tampilan seperti patung.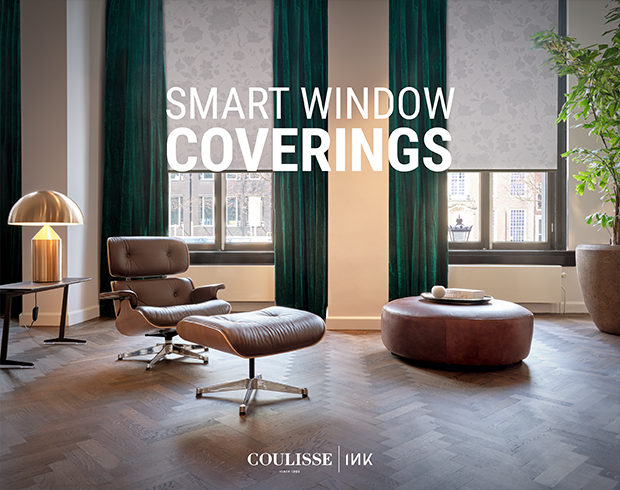 Presented by Coulisse | INK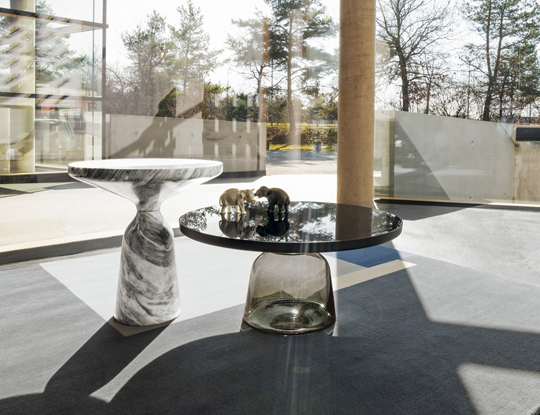 The New Corker No. 1 Marble design by Herzog & de Meuron
Bentuk gabus sampanye disajikan Herzog & de Meuron sebagai inspirasi desain Corker, yang dapat digunakan sebagai stool atau side table. Pada Salone del Mobile.Milano 2023, ClassiCon memperluas produk ini dengan menambah versi yang terbuat dari marmer. Dinamai Marmer Corker No. 1, produk ini menekankan kesan elegan dalam batu alam berwarna, yang seolah juga dapat menjadi hiasan patung estetik. Anda dapat mengkombinasikan tiga "saudara" Corker No. 1, Corker No. 2, dan Corker No. 3 yang terbuat dari gabus beludru berwarna gelap ini di ruangan apa pun.
Jaques Herzog berkata: "You could almost see the Corker as a Pop Art object, because it emerged directly and without any significant reshaping by enlarging an object that exists in our everyday culture."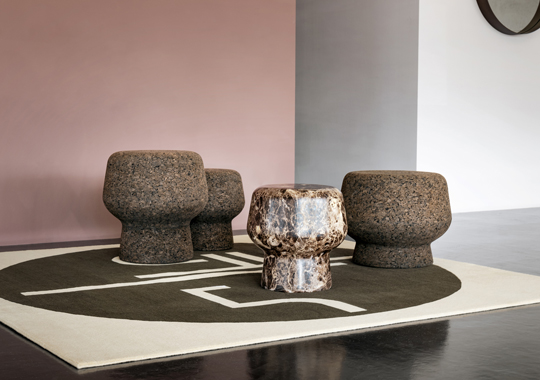 Furnitur yang terbuat dari marmer poles atau matt ini tidak hanya menjadi sorotan visual saja, tetapi juga karena kualitas sentuhan batu alamnya yang membuat Corker No. 1 Marble dalam sentuhan lembut dan menyenangkan.
Bell Side Table Marble dan Corker No. 1 Marble menggunakan lima jenis marmer berbeda – mulai dari light Bianco Carrara, grey Grigio Nuvolato hingga green Verde Guatemala, dan brown Emperador Dark hingga black Nero Marquina ini – menampilkan visual yang lebih Anggun dan mewah. Sangat elegan untuk dipadukan dengan furniture apa pun. (DR)