A festive table setting by Coralla Maiuri with a tableware set in vivid colours, dreamy patterns and golden stains
Masuki dunia Coralla Maiuri, di mana Anda akan menemukan kecintaannya pada dunia keramik yang merupakan impian masa kecilnya dan ia pelajari secara autodidak. Coralla Maiuri menghadirkan warna-warna tradisional Natal seperti merah – emas dari meja Caravaggio yang menjadi koleksi di Villa Borghese. Sebuah penghormatan terhadap zaman Roman Renaissance dan juga Baroque Art. Caravaggio memiliki karakter dengan dekorasi ekspresif 'bercak' besar dari warna merah, kuning dan biru muda, di mana 'gairah' dalam sebuah yang merupakan referensi dari gaya klasik.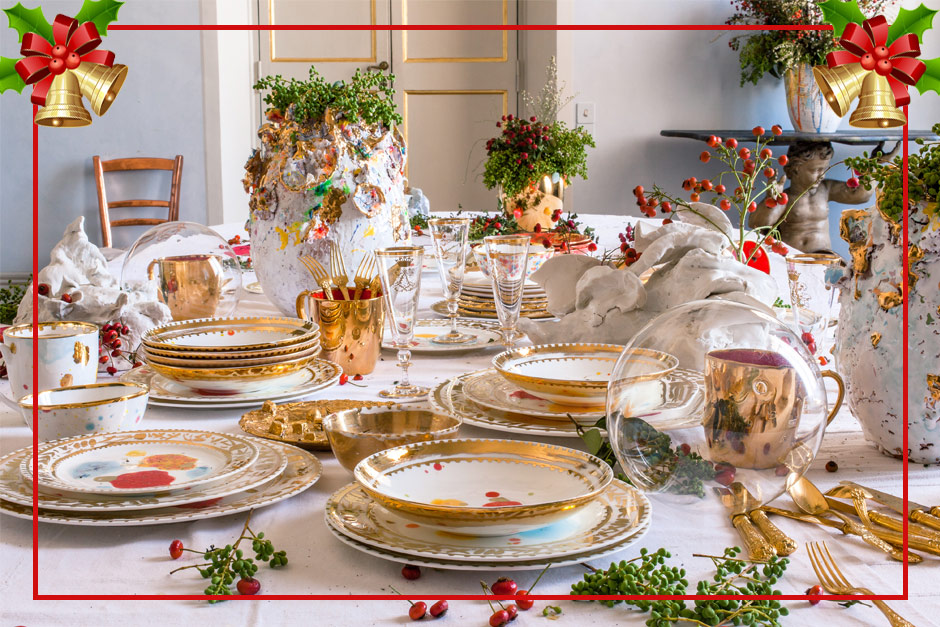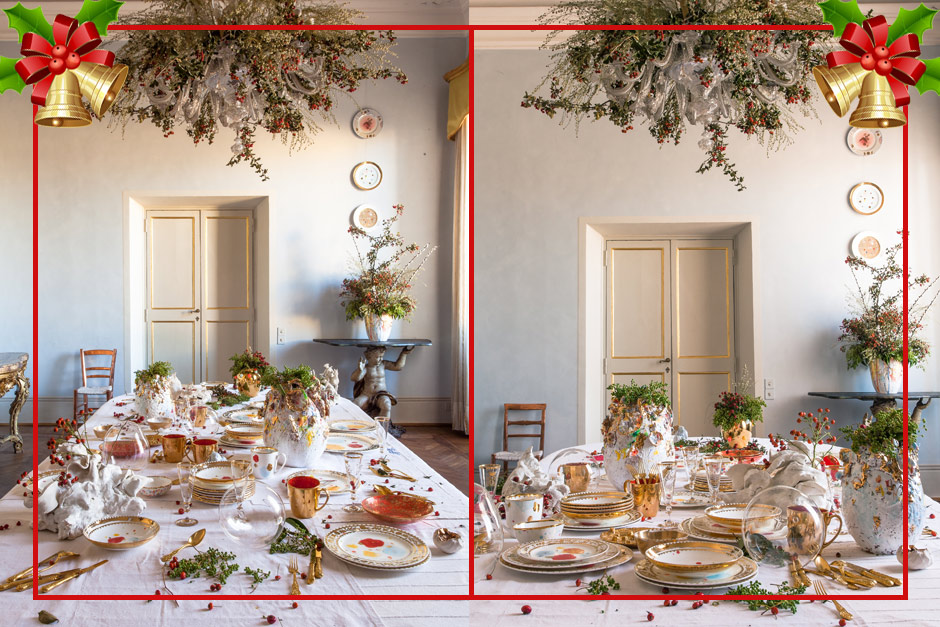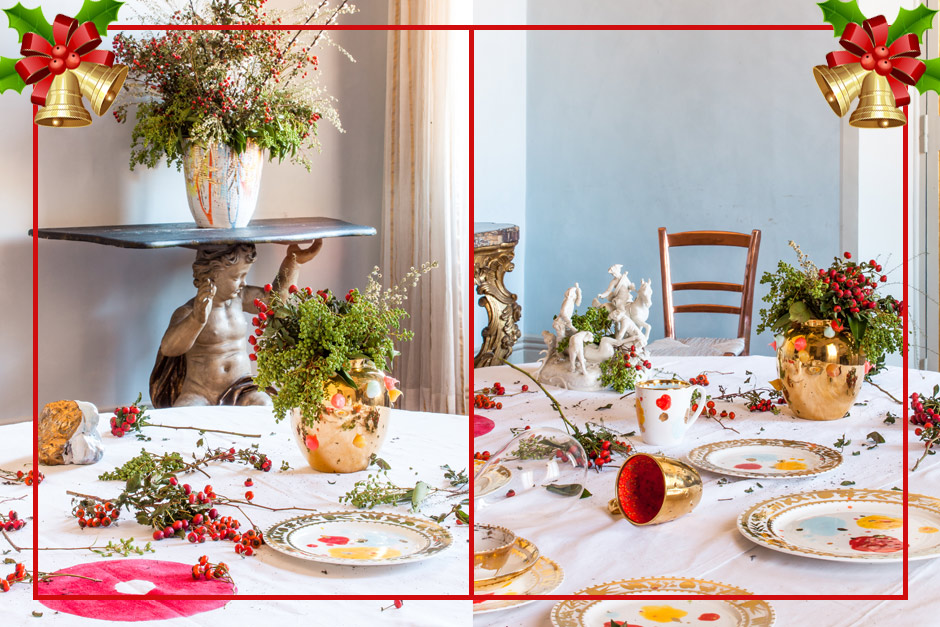 Mulai dari tableware Coralla Maiuri dan vas Bottega d'Arte kini juga hadir  Wall Plate Decorative terbaru yang terdiri empat koleksi indah, Atlantis, Cell, Landscape, dan Planet, masing-masing berisi empat piring. Wouldn't they be a beautiful gift?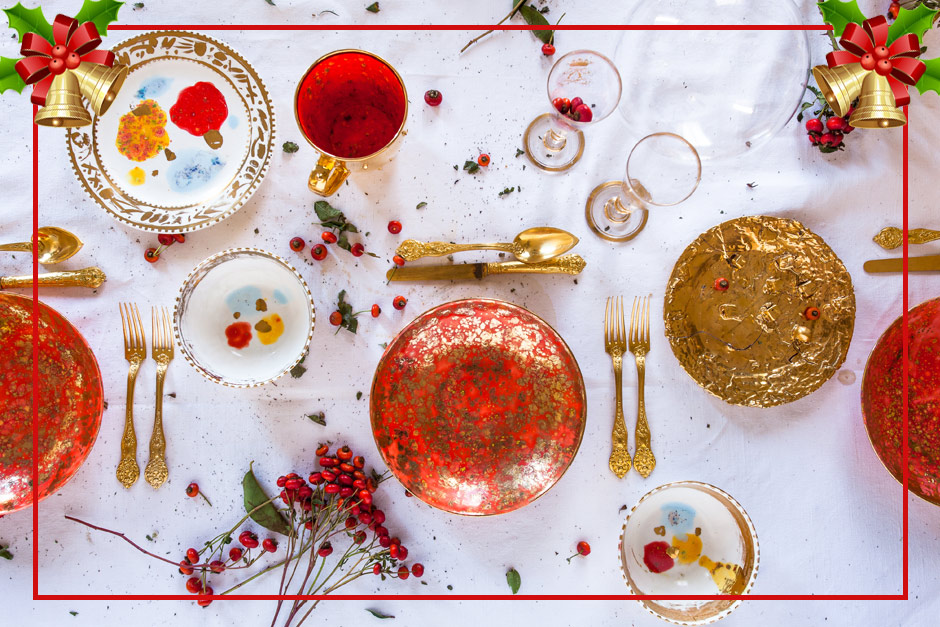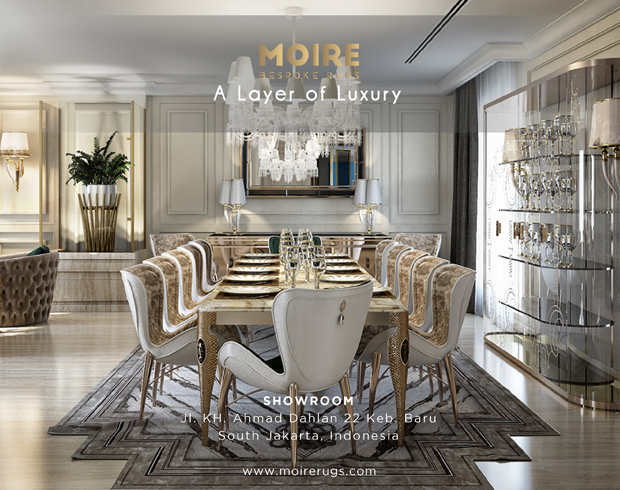 Presented by MOIRE Rugs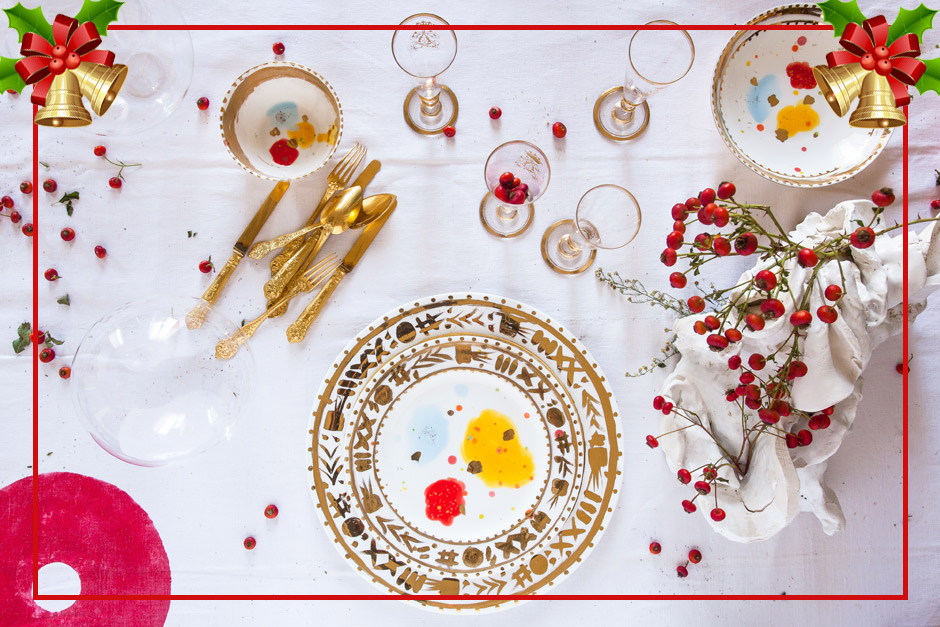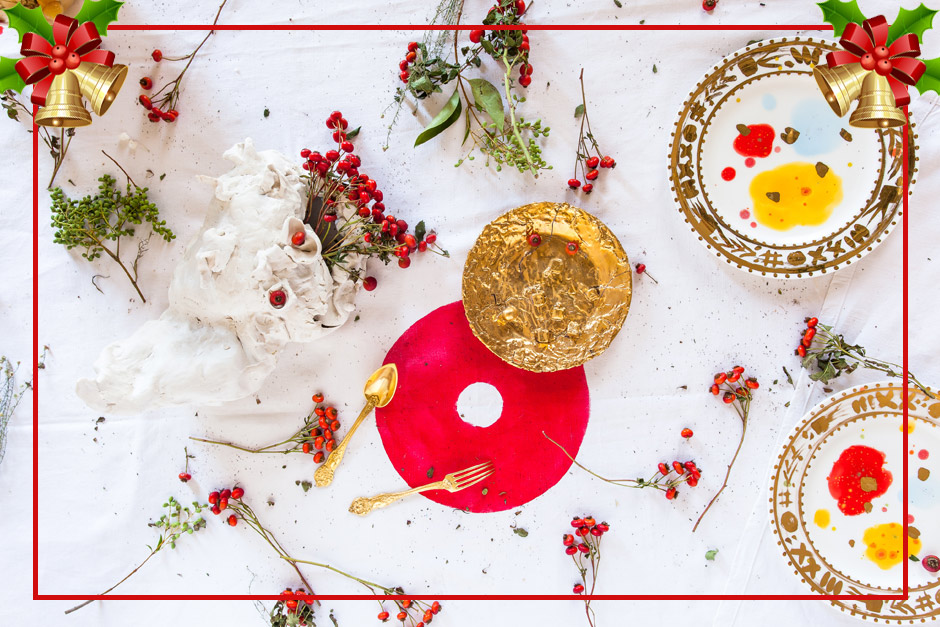 Coralla Maiuri mempunyai kepekaan terhadap cara pembuatan keramik dan porselen yang tampak dreamy dan familiar di saat yang bersamaan, seakan-akan piring, mangkuk, gelas, patung, dan toples adalah alam semesta kecil. Yang menarik ialah, di tiap koleksinya ia melukisnya dengan tangan.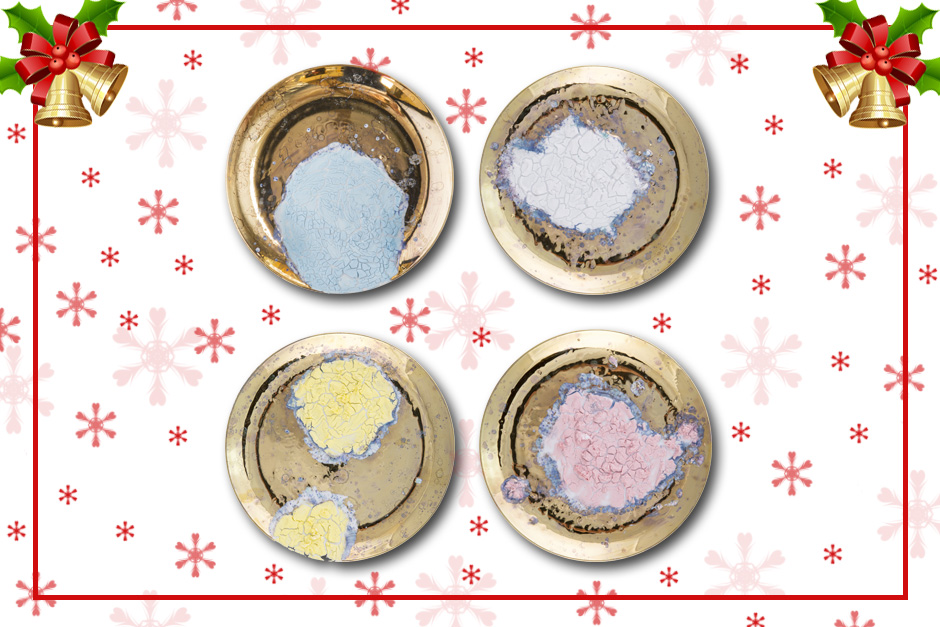 Atlantis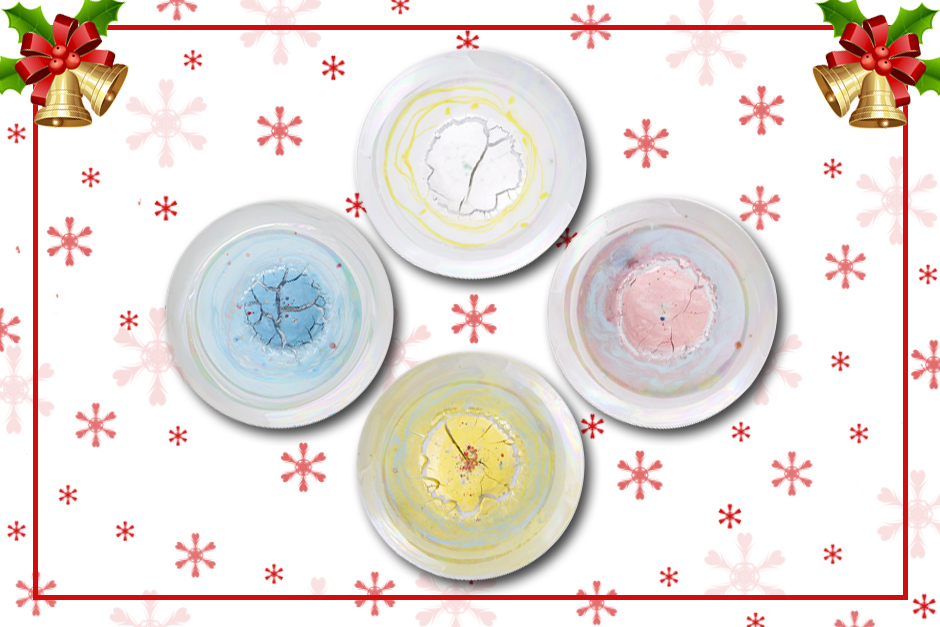 Cell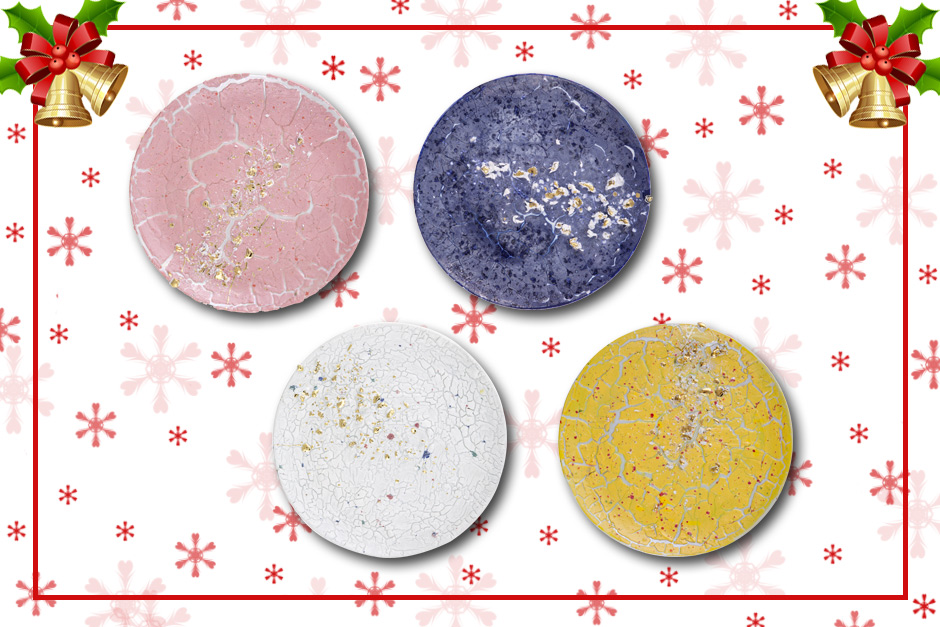 Landscape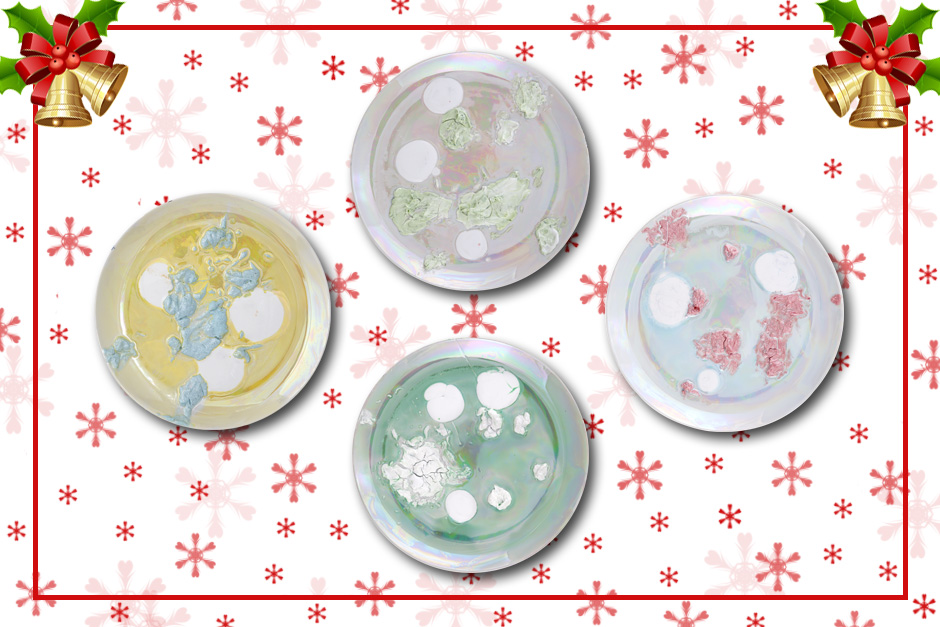 Planet