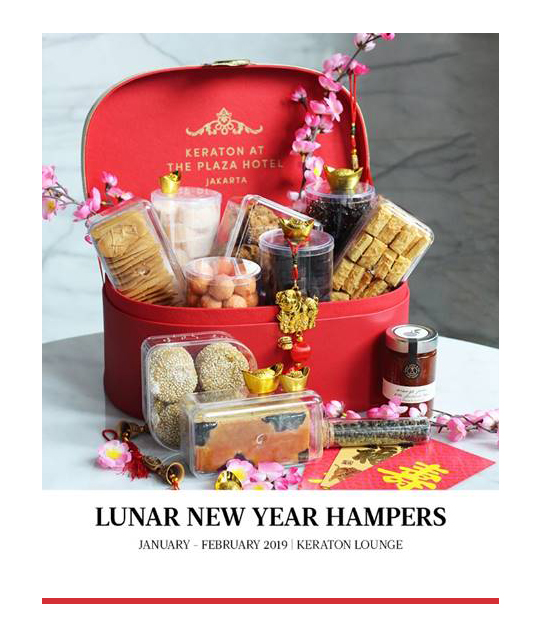 Chinese New Year Hampers by Keraton at The Plaza Hotel
Published by Sugar & Cream, Monday 21 January 2019
Text by Auliya Putri, Images Courtesy of Keraton at The Plaza Hotel
Auspicious Hampers
Merayakan Tahun Baru Imlek yang segera datang, mari bertukar kasih kepada keluarga, teman-teman, kolega, dan yang terkasih dengan hampers meriah yang indah. And your next hampers must be a unique and most tasty one. Keraton at The Plaza Hotel menyuguhkan paket hampers yang dipenuhi suguhan lezat nan menyenangkan untuk semuanya. Dihargai IDR 750.000++ per trunk, hampers ini berisi Kaasstangels, Sesame Cookies, Cat Tounge, Chocolate Cookies, Mandarin Truffles, Lapis Legit, Chinese Dates and Goji Berry Cookies, Mandarin Marshmallow, Orange Chocolate Crispy, Orange Jam, dan Pu Erh Tea leaves.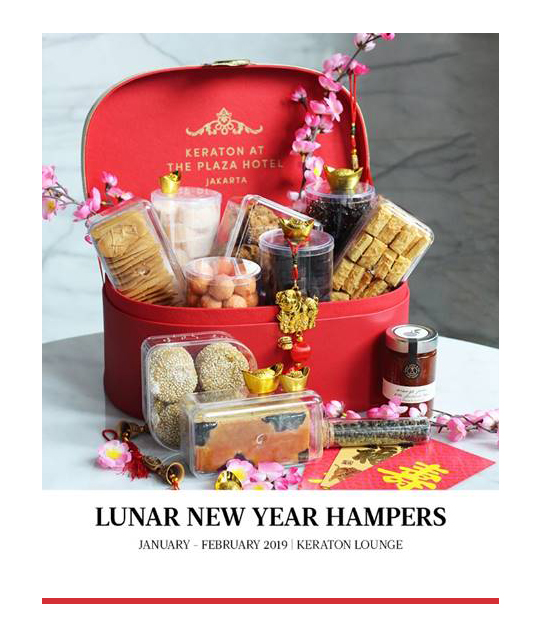 Untuk reservasi, sila menghubungi nomor 6221 5068 000 atau melalui email di lounge.keratonattheplaza@luxurycollection.com
Happy Chinese New Year!