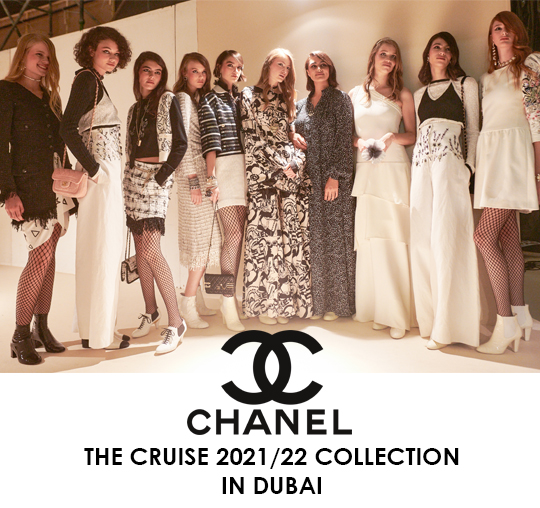 presented by

CHANEL – THE CRUISE 2021/22 COLLECTION IN DUBAI
Published by Sugar & Cream, Wednesday 17 November 2021
Text by Farida Esti, images and video courtesy of Chanel
A taste of the 60s.
Repeat show is back with different feeling. CHANEL mempersembahkan koleksi Cruise 2021/22 bernuansa monokrom yang ditampilkan secara langsung di distrik Creek Harbour, Dubai, pada 2 November 2021 lalu. Sebelumnya, koleksi ini telah diperkenalkan pada virtual show Mei lalu di Carrières de Lumières, Prancis Selatan. Fashion show kali ini menandakan debut show Virginia Viard di Timur Tengah.
Koleksi CHANEL Cruise 2021/22 mengadopsi keindahan Testament of Orpheus, sebuah film tahun 1959 garapan Jean Cocteau, yang merupakan sahabat Gabrielle Chanel. Atmosfer film tersebut menginspirasi Viard untuk menciptakan koleksi yang sharp bernuansa monokrom dengan gaya punk rock era 60an.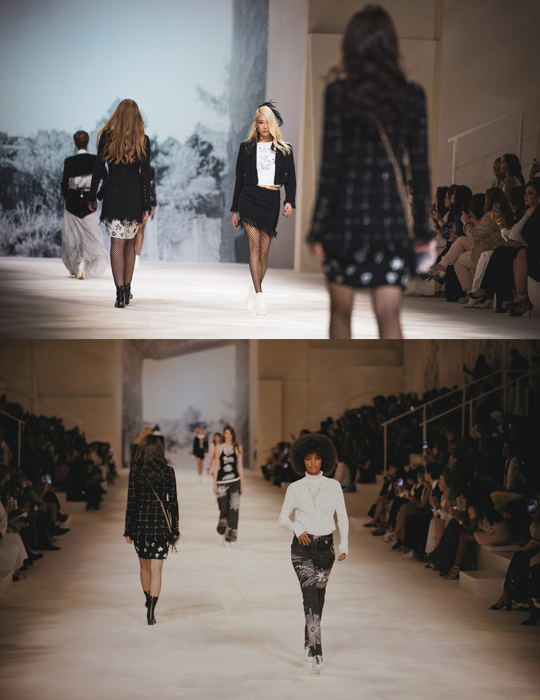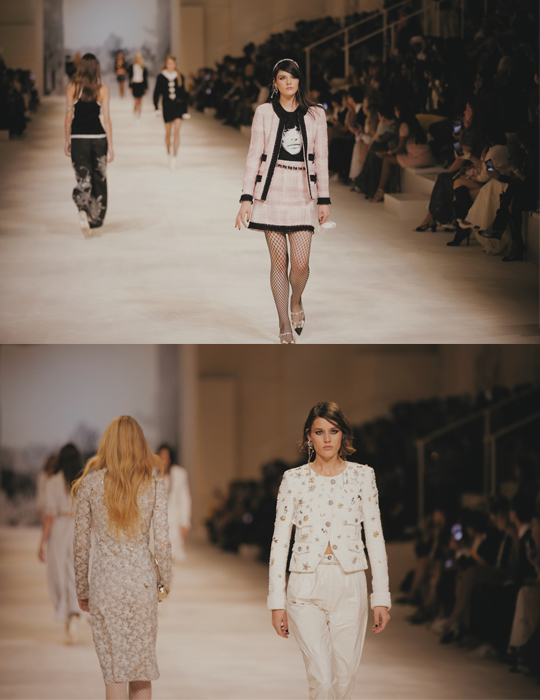 Viard menerjemahkan gaya rock versinya ke dalam studded leather suit, fringed miniskirt, serta coat dress. Ditambah dengan aksesori ikat pinggang kulit, handbag dengan chain suspenders, atau dog collar. Namun ada juga sisi lembut dalam koleksi ini. Yakni kehadiran ivory lace dress dihiasi sulaman good luck charms, serta gaun katun dengan sulaman bunga lavender, thyme, daisy, juga felicia.

Presented by Interni Cipta Selaras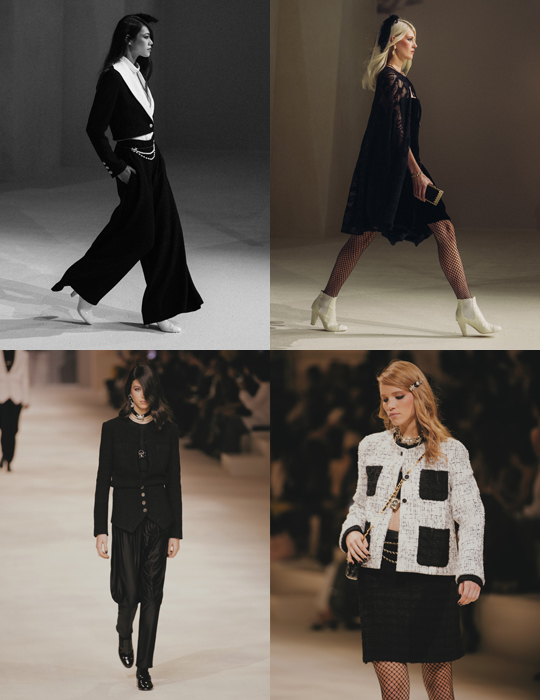 Show CHANEL Cruise 2021/22 di Dubai dihadiri Penélope Cruz, Caroline de Maigret, dan Soo Joo Park sebagai ambassador CHANEL. Deretan selebriti lain yang turut hadir ialah Sofia Boutella, Tara Emad, Ruba Zarour, dan Keean Johnson. Para tamu undangan dimanjakan oleh pertunjukan musik DJ Wladimir Schall, Dj Park, dan Dj Kungs, lalu diakhiri dengan penampilan John Legend dan Faouzia.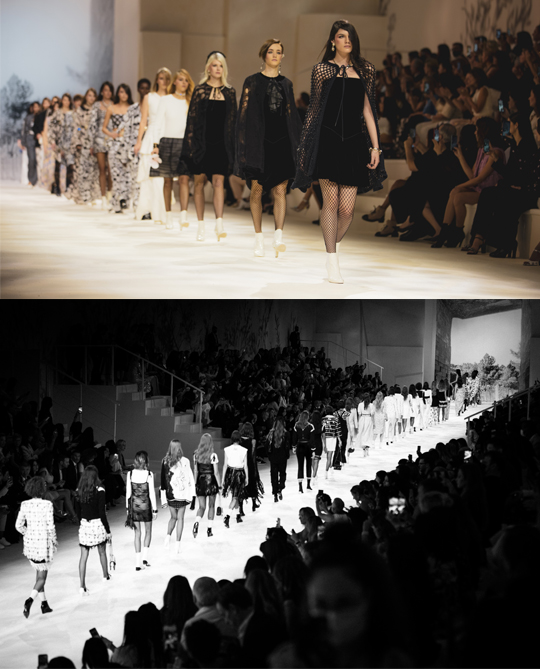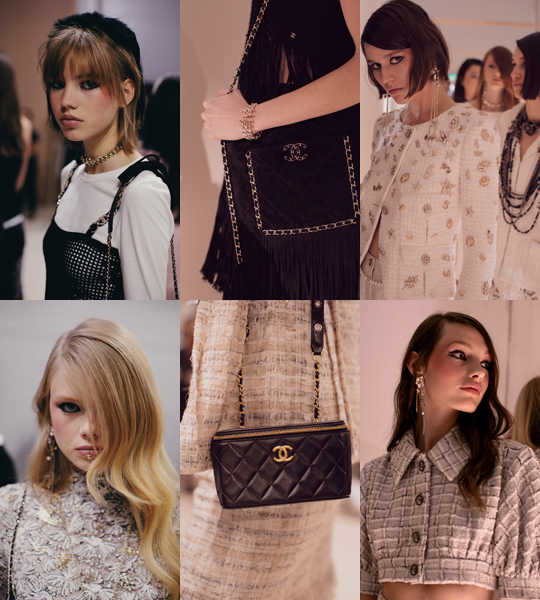 Dapatkan koleksi CHANEL Cruise 2021/22 di butik CHANEL Indonesia mulai 9 November 2021.