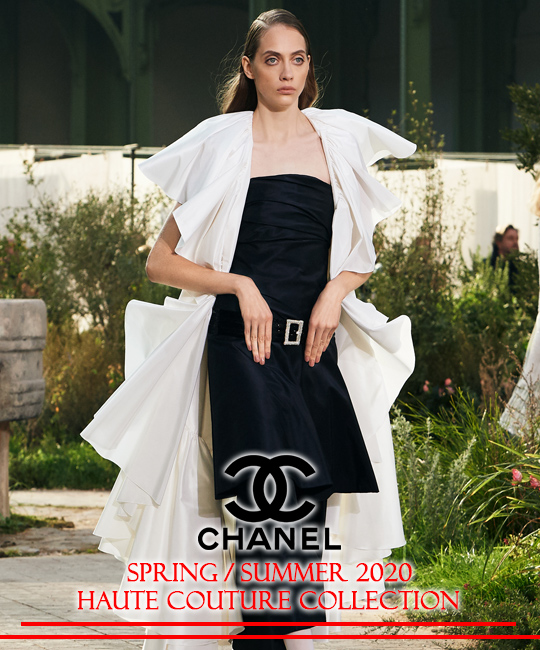 presented by

Chanel Spring/ Summer 2020 Haute Couture Collection
Published by Sugar & Cream, Friday 13 March 2020
Text by Astrid L, images courtesy of Chanel
Echoing The Garden At Aubazine : Modernity, Avant-Garde, Daring and Timeless
Berkaca pada kisah perjalanan hidup legendaris Gabrielle "Coco" Chanel, kini Virginie Viard mengundang kita untuk menikmati keindahan koleksi penuh siluet di tengah setting kebun tertutup yang terinspirasi dari kebun di Abbey of Aubazine.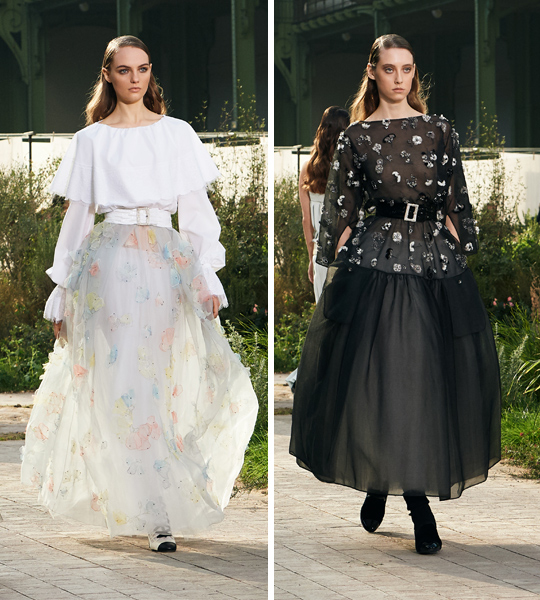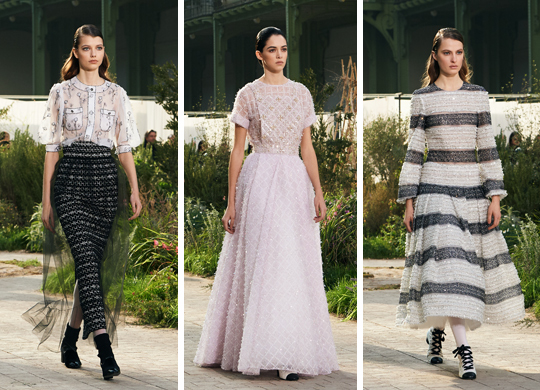 Romantis adalah salah satu kesan pertama yang diperoleh dari pagelaran Chanel Spring Summer 2020 Haute Couture Collection. Virginie Viard membawa kita jauh ke masa lalu, saat Gabrielle Chanel menghabiskan masa kanak-kanaknya di Abbey of Aubazine– biara di kota kecil Prancis. Sebuah kebun tertutup menjadi tempat yang amat berkesan bagi Coco, dan berusaha dihadirkan kembali oleh Viard di tengah kemegahan Grand Palais di Paris.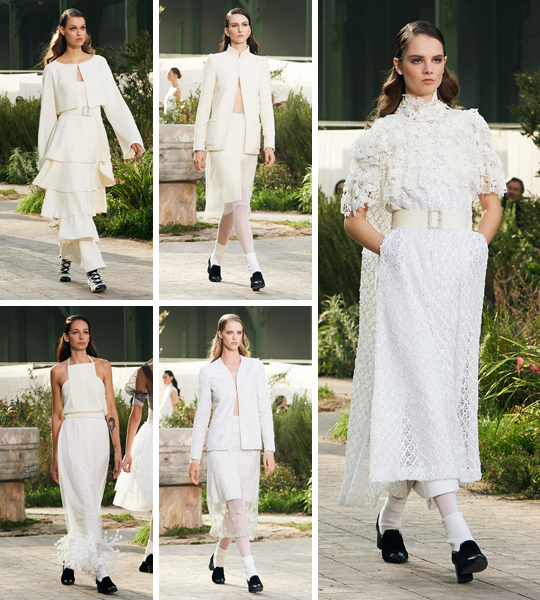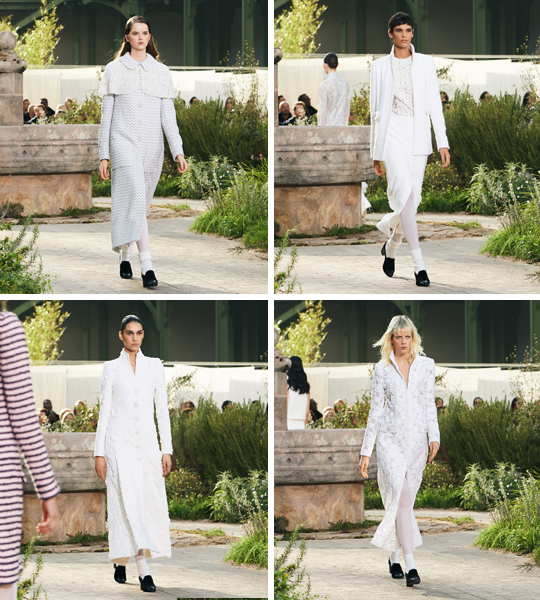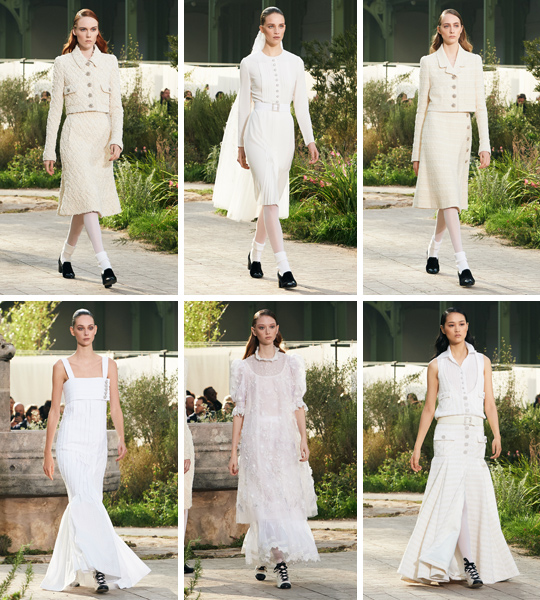 Lantai yang dilapisi oleh beragam motif termasuk bintang, kaca jendela berwarna dengan motif geometri yang saling bersilangan, berpadu dengan koleksi pakaian yang didominasi warna hitam dan putih, dengan aksen kerah serta rok longgar khas anak sekolah. Semuanya merupakan tribut bagi masa kecil Gabrielle Chanel.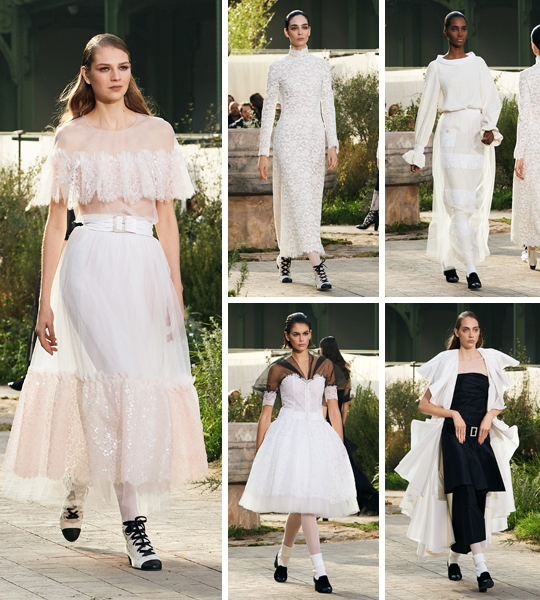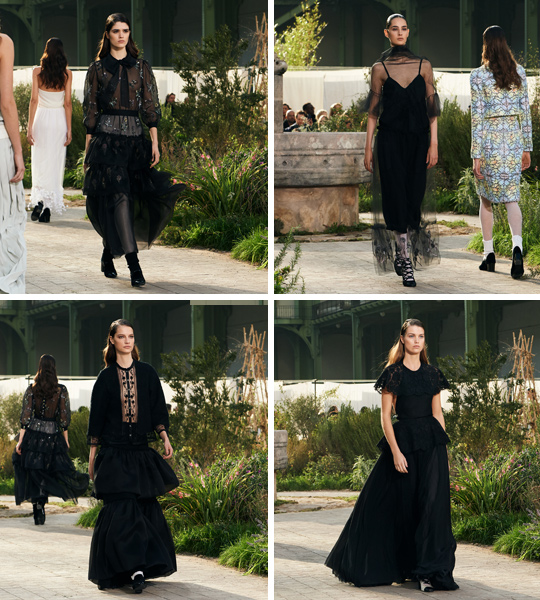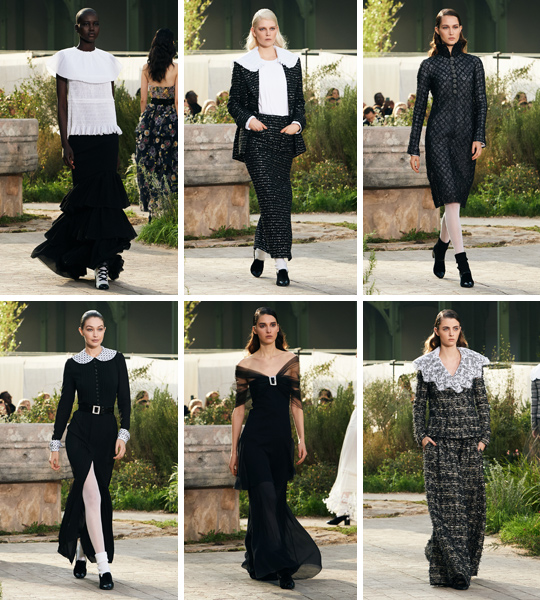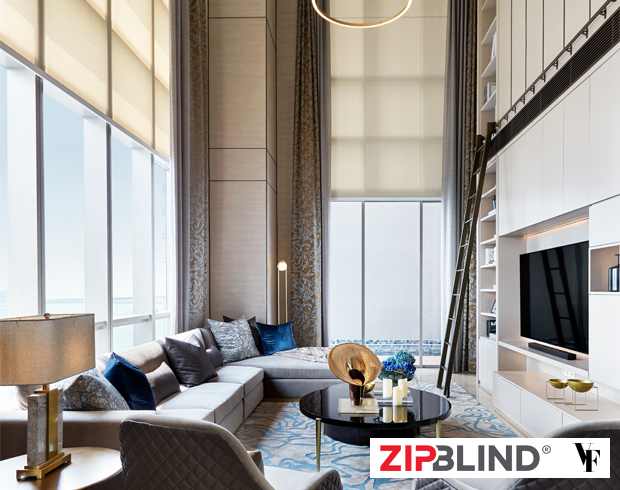 Presented by Zipblind & Vivianne Faye
Gaun berpotongan lurus dari bahan wool atau tweed dengan aksen pleat, ikat pinggang di atas pinggul, kerah dalam berbagai model dan material, mulai dari cotton pique hingga model Bertha dan Peter Pan – semuanya mengeluarkan aura kehangatan pedesaan yang tenang dan damai. Garis-garis yang sederhana juga terlihat lewat desain long coat –baik dari bahan tweed maupun crepe – serta kehadiran dress gingham yang tampil segar dalam dua warna.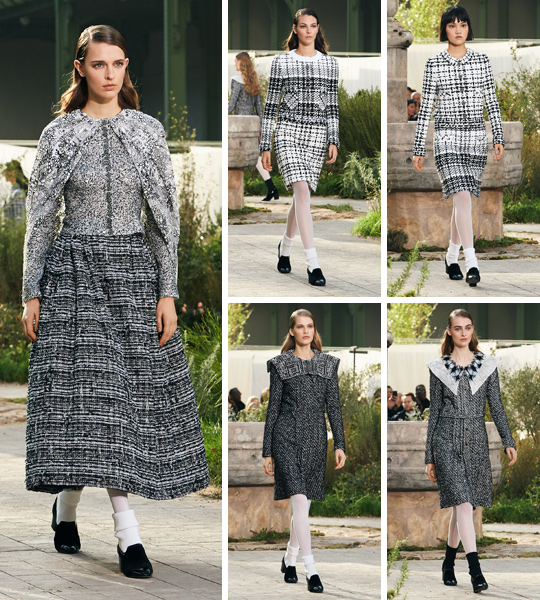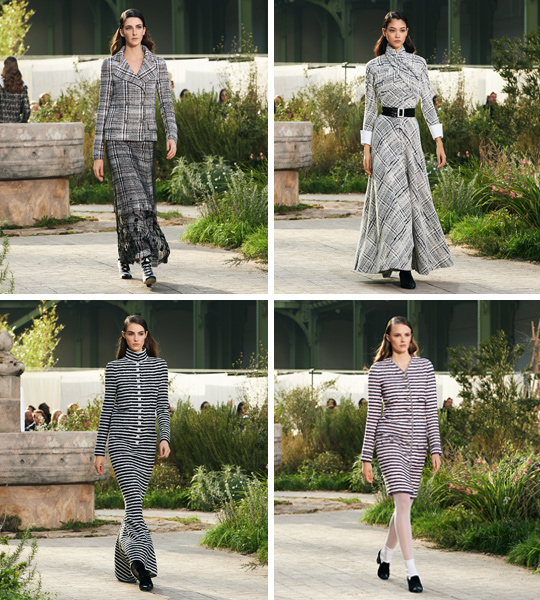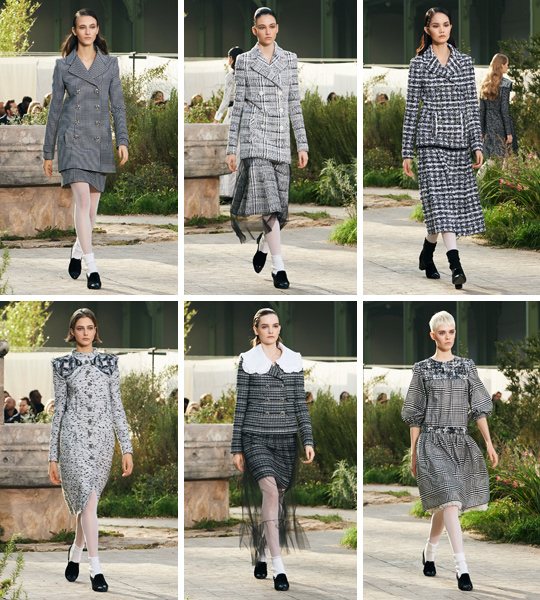 Keseluruhan koleksi ini menampilkan kesan yang sederhana, ringan, dan nyaman untuk digunakan, yang merupakan ciri khas Viard yang kerap ditemui bahkan di koleksi haute couture-nya sekalipun.