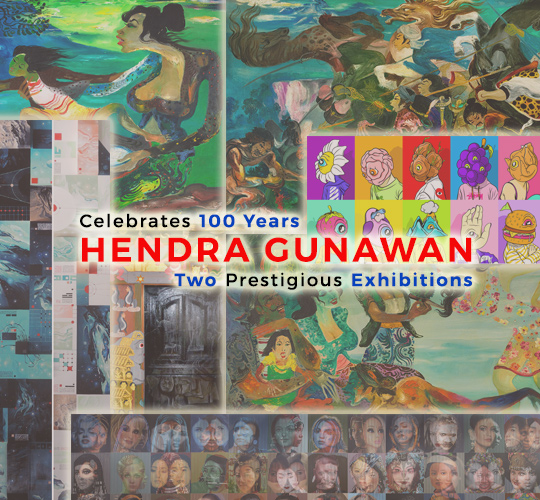 Celebrates 100 Years Hendra Gunawan With Two Prestigious Exhibitions
Published by Sugar & Cream, Monday 23 July 2018
Text by Auliya Putri, Images Courtesy of Ciputra Artpreneur
5 – 16 August 2018 @ Ciputra Museum and Ciputra Gallery
Merayakan hari jadi 100 tahun maestro seniman Indonesia, Hendra Gunawan, Ciputra Artpreneur mempersembahkan dua pameran bergengsi yang diberi judul "Hendra Gunawan: Prisoner of Hope" dan "Spektrum Hendra Gunawan". Kedua pameran ini diadakan berbarengan pada tanggal 5 – 16 Agustus 2018 di Ciputra Museum dan Ciputra Gallery.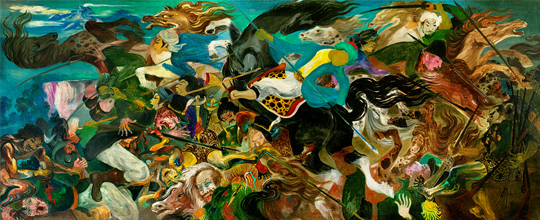 Pangeran Diponegoro Terluka, Prisoner of Hope
Dikuratori oleh Agus Dermawan T and Aminudin TH Siregar, pameran "Hendra Gunawan: Prisoner of Hope" sendiri akan menampilkan 32 koleksi pribadi dari Ir. Ciputra yang memang merupakan teman dekat sekaligus kolektor terbesar dari karya-karya Hendra Gunawan. Ir. Ciputra menuturkan bahwa pemilihan judul Prisoner of Hope sendiri atas dasar perjalan hidup sang maestro. Dimana Ia menjalani hidup dengan susah payah namun tetap semangat berkarya untuk mencapai harapan yang tinggi. Pameran ini juga menyiratkan cerita saat dimana Hendra Gunawan menjadi masa tahanan politik selama 13 tahun dari tahun 50an sampai 60an.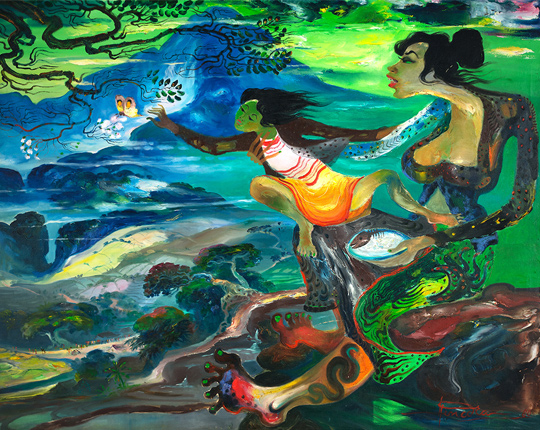 Menangkap Kupu-Kupu, Prisoner of Hope
Sejalan dengan Prisoner of Hope, pameran "Spektrum Hendra Gunawan" mengarisbawahi pentingnya sosok Hendra Gunawan dan relevansinya terhadap praktik seni rupa kontemporer Indonesia saat ini. Dikuratori oleh Rifky Effendy, pameran ini memperlihatkan 70 karya kontemporer dari seniman-seniman Indonesia dalam bentuk respon karya sang maestro.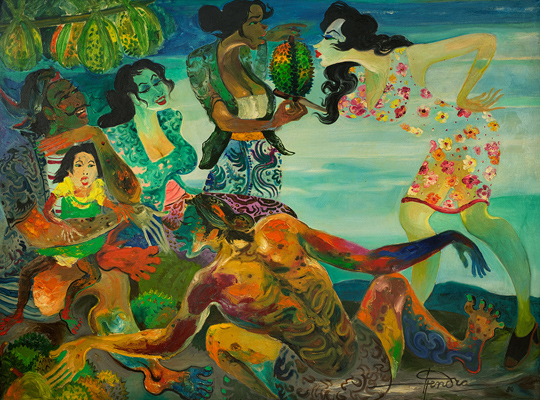 Tukang Duren, Prisoner of Hope
Ke-70 seniman ini saling menunjukan keragaman media maupun teknik seni. Mereka memberi tanggapan dan perspektif masing-masing dalam memaknai karya Hendra Gunawan. Keragaman medium, teknik dan materi yang dipamerkan dalam pameran juga bertujuan untuk menunjukkan perkembangan seni rupa kontemporer Indonesia yang muncul setelah Hendra Gunawan. Melalui pameran ini Ir. Ciputra juga mengharapkan para seniman dapat meneruskan legasi dari Hendra Gunawan.



The Beauty of Relativity II by Galam Zulkifli, Spektrum Hendra Gunawan
Seniman yang berpartisipasi diantaranya adalah Agung Kurniawan, Agustina Sitompul, Arkiv Vilmansa, Davy Linggar, Eddy Susanto, Eldwin Pradipta, Erika Ernawan, Franziska Fennert, Galam Zulkifli, Hanafi, Heri Dono, Jumaldi Alfi, Made Wianta, Mella Jaarsma, Nasirun, Nindityo Adipurnomo, Otty Widasari, Patricia Oentario, Putu Sutawijaya, Theresia, Rancajale dan Ugo Untoro.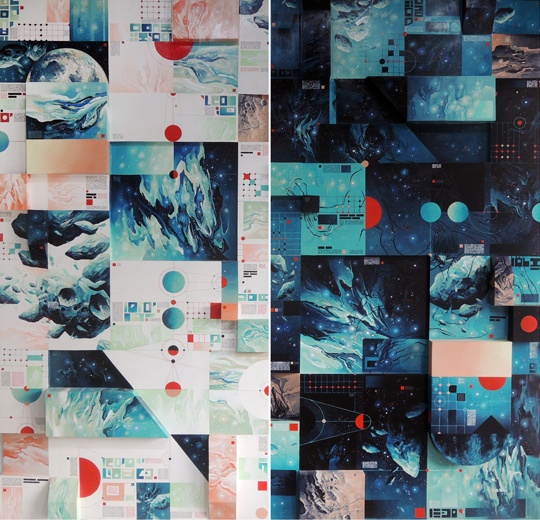 Epilogue ; Day & Night by Radhinal indra, Spektrum Hendra Gunawan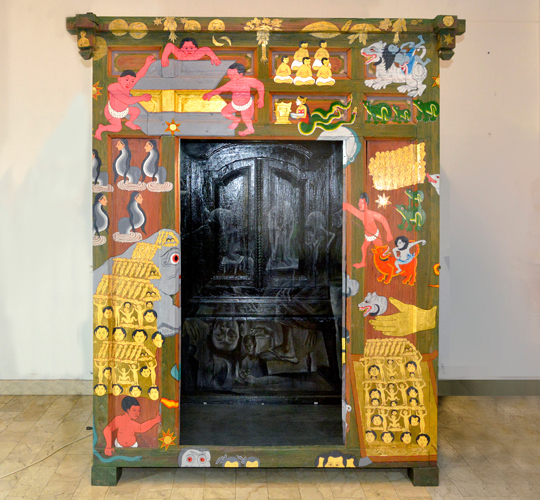 Satu waktu di beberapa ruang by Ivan Sagita, Spektrum Hendra Gunawan