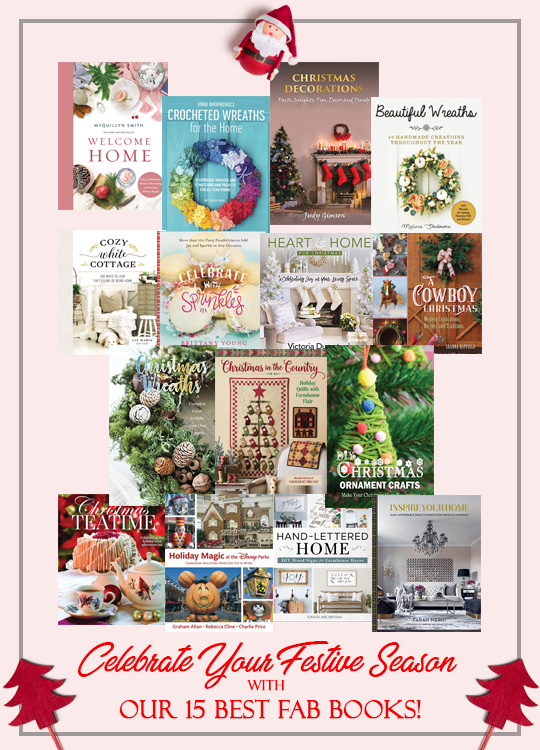 presented by

Celebrate Your Festive Season With Our 15 Best Fab Books!
Published by Sugar & Cream, Monday 14 December 2020
Text by Dinda Bestari & Each Publisher, Image courtesy of Each Publisher
Create your own Christmas and New Year
Celebrate the joy of Christmas and New Year with 15 books selected by S&C, which contain everything from DIY decorating to decorating a home with quilts and other accessory elements, delicious recipe tips, and a comfortable stay-cation! So that it makes your vacation even more colorful.
1. Heart & Home for Christmas: Celebrating Joy in Your Living Space by Victoria Duerstock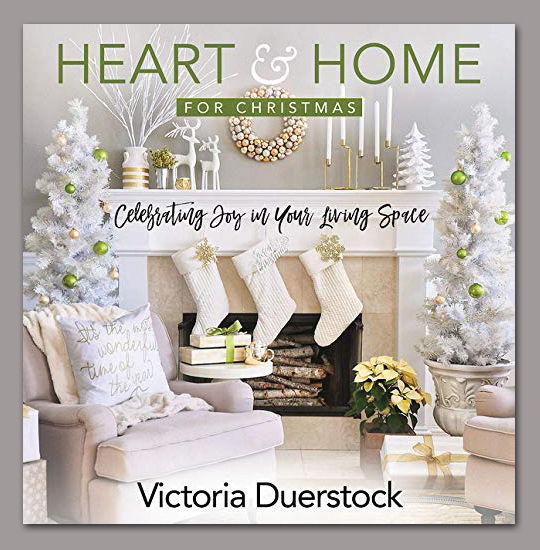 "Heart & Home for Christmas,  Victoria  Duerstock brings her mission to inspire hope for God's purpose, and her 20 years of experience in the furniture and design industry together, connecting Scripture with design elements and easy decorating tips in a way that reflects the true spirit of Christmas. The devotions and holiday decorating tips will encourage spiritual growth and inspiration to have both a captivating heart and home at Christmas."
– Abingdon Press –
2. Welcome Home: A Cozy Minimalist Guide to Decorating and Hosting All Year Round by Myquillyn Smith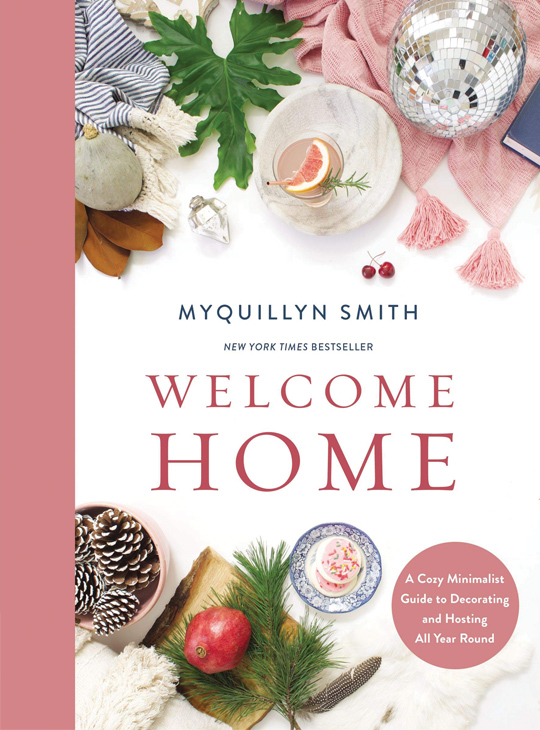 "More than any other word of advice or expert tip, this book has changed the life of my home, which, in turn, has changed my actual life."
— Emily P. Freeman, Wall Street Journal best-selling author, The Next Right Thing –
3. Crocheted Wreaths for the Home: 12 Gorgeous Wreaths and 12 Matching Mini Projects For All Year Round Paperback by Anna Nikipirowicz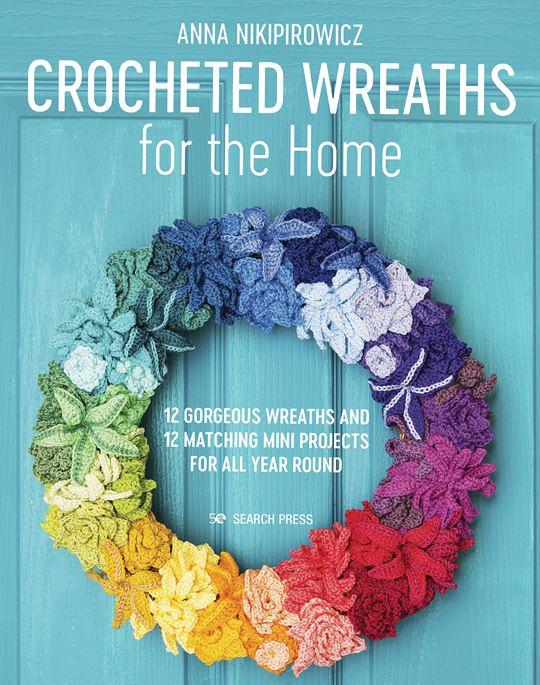 "Wreaths are not just for Christmas – they can be used to decorate your home all year round! Anna Nikipirowicz shows you how to create sumptuous crocheted wreaths and other decorations that will grace your home and look beautiful, whatever the season."
– SEARCH PRESS –
4. Christmas decorations: Facts, Insights, Tips, Decor and Trends + outdoor Christmas decorations ideas by Judy Gimson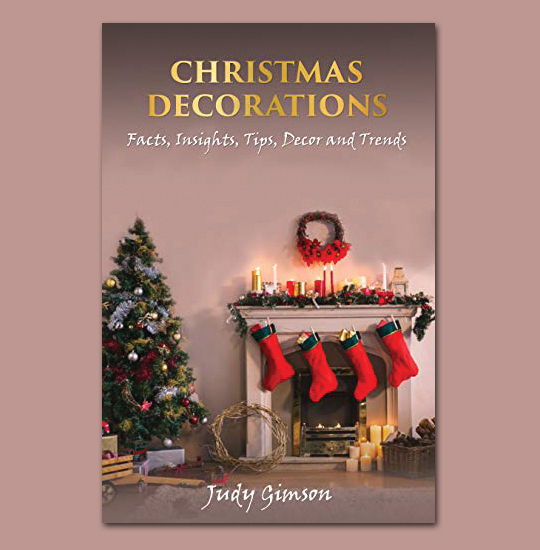 "This book is designed to help the readers in learning the captivating origins, insights, tips, decor, trends, and longstanding folklore behind classic Christmastime decorations."
– Judy Gimson –
5. Beautiful Wreaths: 40 Handmade Creations throughout the Year by Melissa Skidmore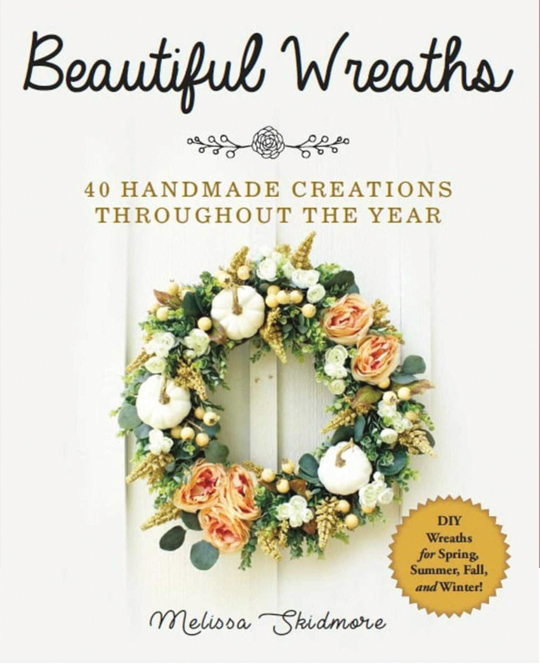 "Create your own spring, summer, fall, or winter wreaths using artificial flowers to welcome guests all year round. Why wait for Christmas to hang a wreath on your front door? Beckon family and friends into your home with your very own handmade, statement-making wreath centerpiece during any season!"
– Skyhorse Publishing –
6. Christmas Wreaths: A Complete Guide to Make Your Own Wreaths: Perfect Gift Ideas for Christmas by Mr Errica Lyles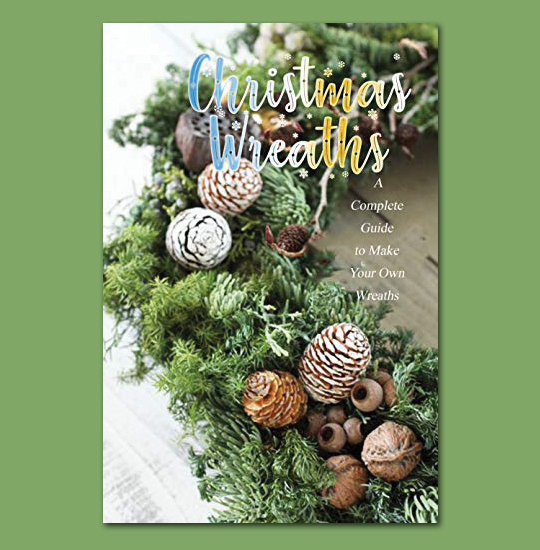 "If you're searching for Christmas wreath ideas, you'll find a great DIY Christmas wreath to make this holiday season in the "Christmas Wreaths" book."
–Mr Errica Lyles  –
7. Christmas in the Country : Holiday Quilts with Farmhouse Flair by Rhonda McCray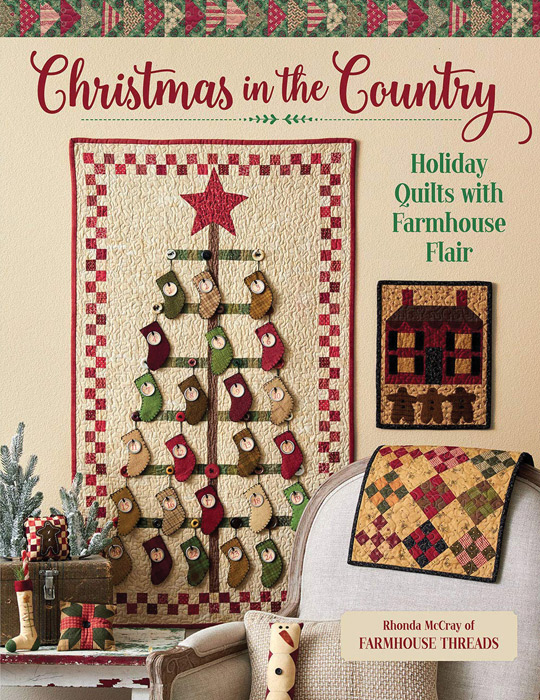 "Fill your home to the brim with holiday spirit! Use simple patchwork and quick fusible applique to ring in the season with a touch of country spirit. Create 15 fun projects, many of which feature the season's coolest characters – snowmen."
–  That Patchwork Place –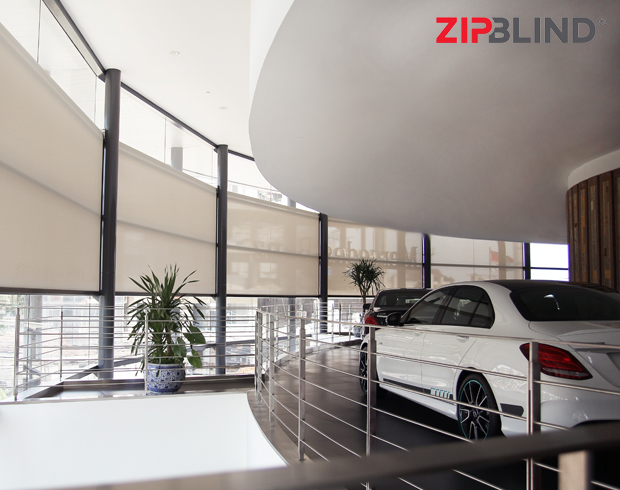 Presented by Zipblind
8. Cozy White Cottage: 100 Ways to Love the Feeling of Being Home by Liz Marie Galvan

"Whether you live in a country farmhouse or an urban apartment, find inspiration for every room in your home. Come cozy up with your creativity and Liz's welcoming voice so you can love the feeling of being at home."
– Thomas Nelson –
9. Hand-Lettered Home: DIY Wood Signs for Farmhouse Decor by Caroline Bryan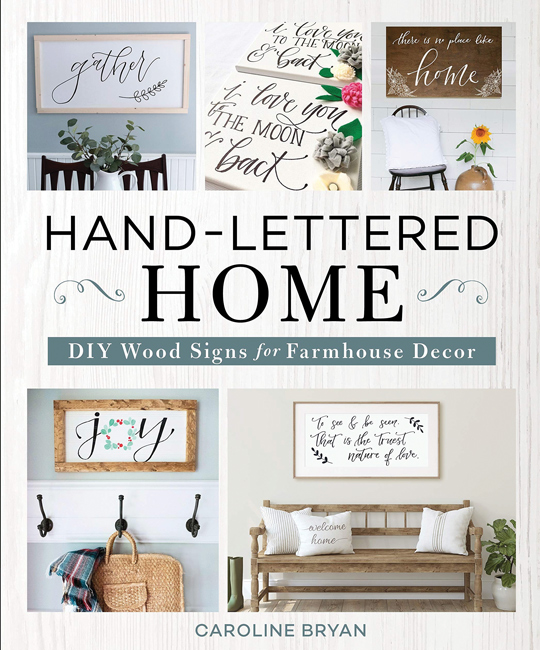 "You can create your own lettering art to personalize your wall decor and add a modern farmhouse style to every area of your home. Even if you're new to hand lettering, you'll find it easier than you ever imagined with Caroline Bryan's Hand-Lettered Home."
– Castle Point Books –
10. Holiday Magic at the Disney Parks: Celebrations Around the World from Fall to Winter by Charlie Price, Graham Allan, Rebecca Cline (Disney Editions Deluxe)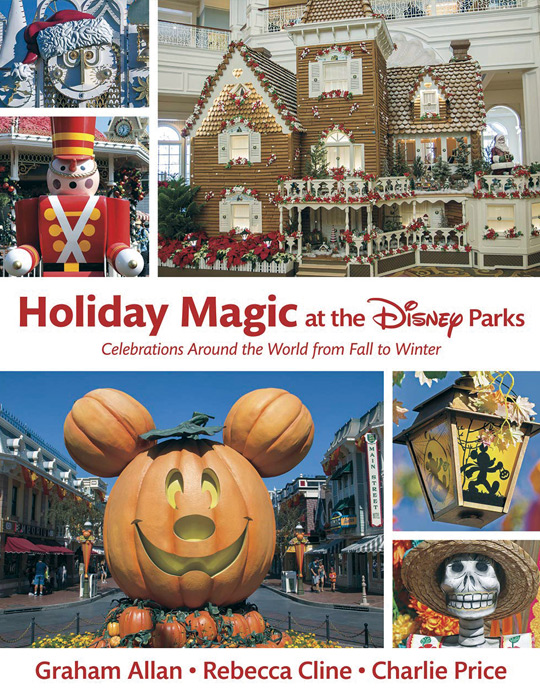 "This heavyweight coffee table book was put together by professional archivists–and you can tell because it's the most comprehensive of the Disney Editions publications we've ever seen. It's a wonderful way to preserve one of the most beloved aspects of Disney parking-going."
– The Frommer's Gift Guide for 2020 –
11. Inspire Your Home: Easy Affordable Ideas to Make Every Room Glamorous by Farah Merhi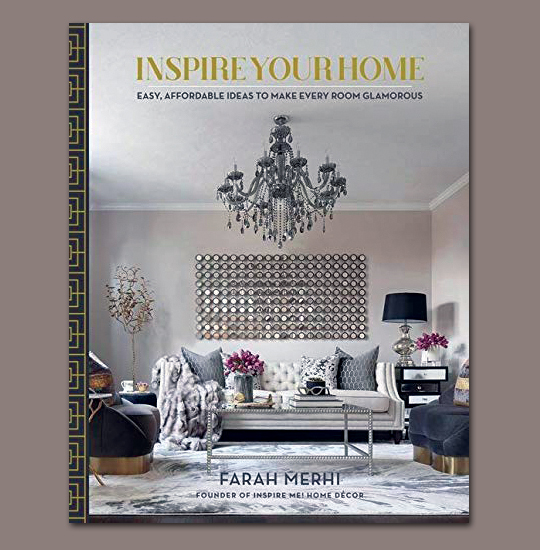 "Instagram star and founder of Inspire Me! Home Décor shares her creative and elegant interior design secrets so you can create a glamorous yet cozy home without spending a fortune."
– Tiller Press –
12. Christmas Teatime: Celebrating the Holiday with Afternoon Tea by Lorna Ables Reeves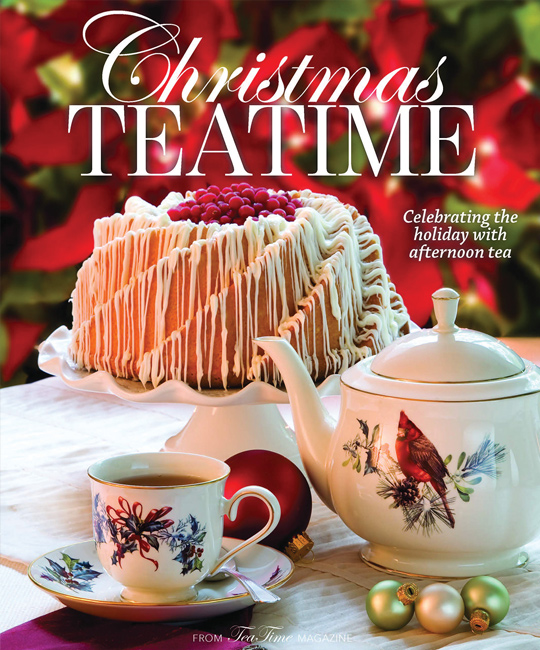 "For tea devotees, there is no better way to mark the holiday season than with festive tea parties."
– 83 Press –
13. Celebrate with Sprinkles: More Than 100 Party Possibilities to Add Joy and Sparkle to Any Occasion by Brittany Young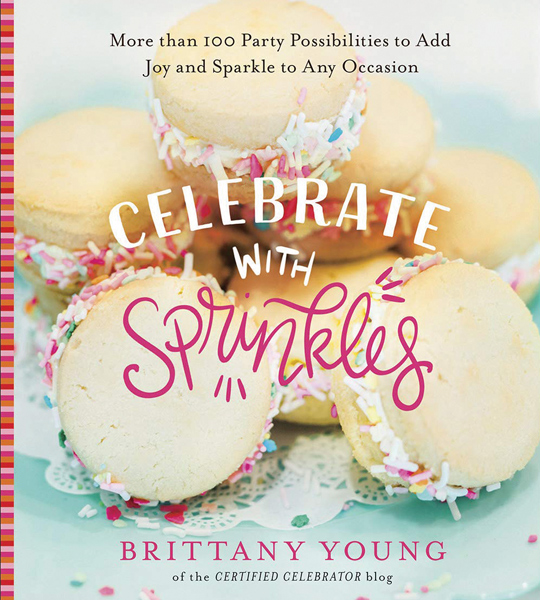 "Let the Confetti Fly!"
– Harvest House Publishers –
14. DIY Christmas Ornament Crafts: Make Your Christmas More Fascinating!: Perfect Gift Ideas for Christmas by Errica Lyles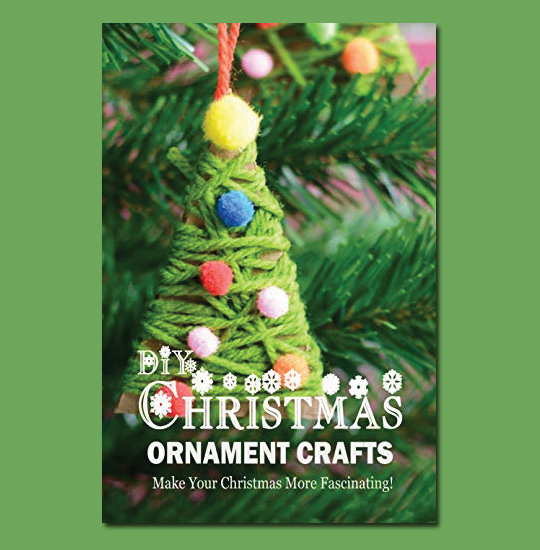 "Perhaps the greatest part of the holiday season is getting in quality family time and the centerpiece of every festive family home is a beautifully decorated Christmas tree. Lights, tinsel, and garlands all have their place, but ornaments are a Christmas tree must-have."
– Errica Lyles-
15. A Cowboy Christmas: Western Celebrations, Recipes, and Traditions by Shanna Hatfield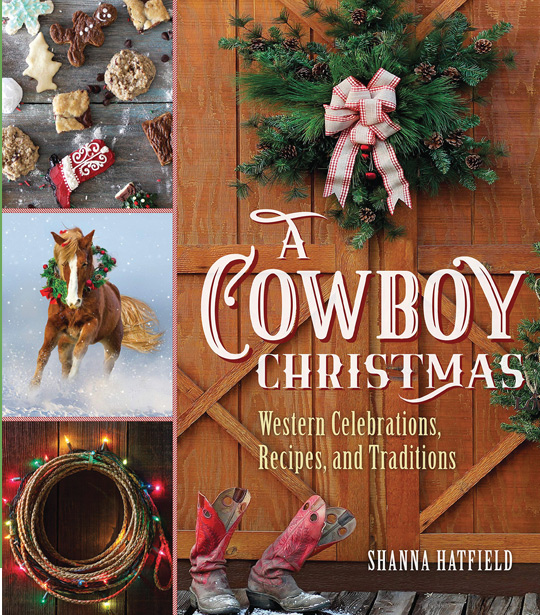 "Create your own memorable western-style Christmas with this holiday collection of decorations to craft, traditions, delicious recipes, and the unique lifestyle of cowboys. Infused with the stories of real-life ranch families and rodeo cowboys, this resource highlights their favorite Christmas traditions and includes lots of tips and ideas!"
– TwoDot –