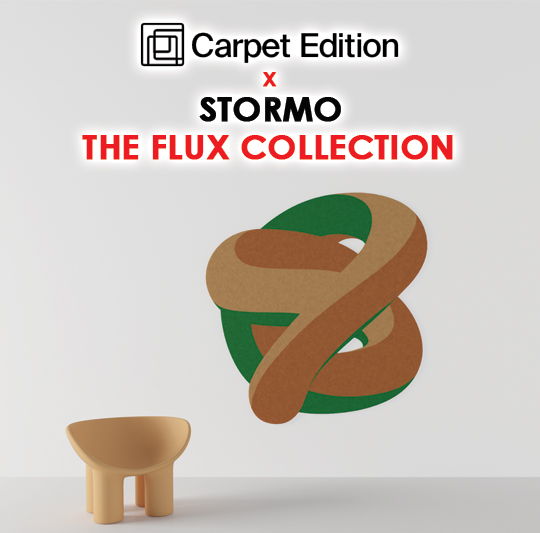 presented by
CARPET EDITION X STORMO: THE FLUX COLLECTION
Published by Sugar & Cream, Monday 01 May 2023
Images courtesy of Carpet Edition
Preview Salone del Mobile.Milano 2023
The description gives way to the movement of abstract thought, borrowed from the artistic exploration of Hilma Af Klint (1862-1944), forerunner of such colleagues as Vasily Kandinsky, Kazimir Melevič, and Piet Mondrian, and which finds it roots in the more contemporary aspects of the artistic movement of the same name that emerged in the 1960s: Fluxus.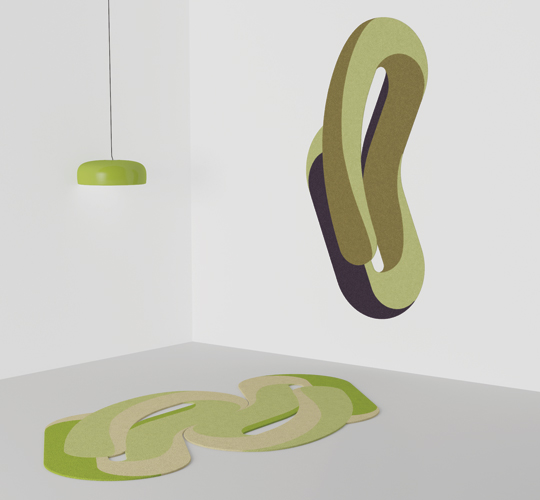 Flux – Movement, After Eight – Sour Apple
The etymology of the word itself reflects it: from English flux, meaning constant change, this new collection of rugs, created in collaboration with STORMO design studio, is composed of abstract forms which, in their frequent movement, seek to visualise a direction for the concept of flux to flow.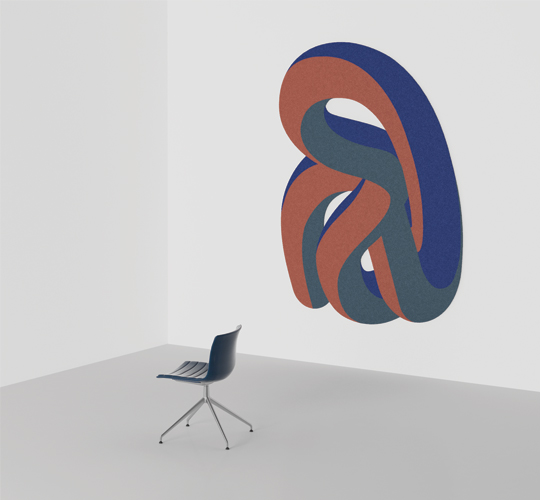 Flux – Movement – Sunset Tones
"Lately we have been working a lot around the concept of the infinite and effortless flow of creation, and the Flux collection is the perfect illustration of these studies" explain Elena Calabrò and Michael Carion, Director and Creative Director of STORMO.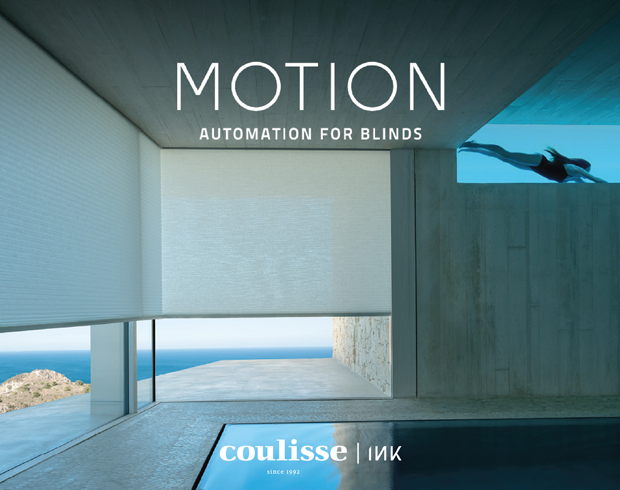 Presented by Coulisse | INK
As in a big happening, time, space and light become tangible concepts without limits in the new Carpet Edition & STORMO productions. What remains is the outline of the main shapes, realised with the carving technique which enhances the three-dimensional effect. Three different shapes in as many colours applicable to each form, come together as a soft New Zealand wool rug with smooth but decisive lines.
Following the reflections of Sven Lukin (1934), Flux rugs are conceived to expand and invade the floor's surface horizontally, without excluding possible connections with vertical walls. This is clear in some iconic installations by Sven Lukin where the line of distinction between paint, with its flat and frontal nature, and sculpture, usually associated with the creation of volume and depth, literally become more abstract.


Flux – Movement – Tuscan Barren
From neutral to the most eccentric palettes with bold combinations, the true protagonists are the colours that highlight the contemporary nature of the shapes selected by Carpet Edition & STORMO to tell the story of these ever-changing flows. Those of the Flux Collection are true movements able to adapt to different sensibilities: like a made-to-order custom pattern.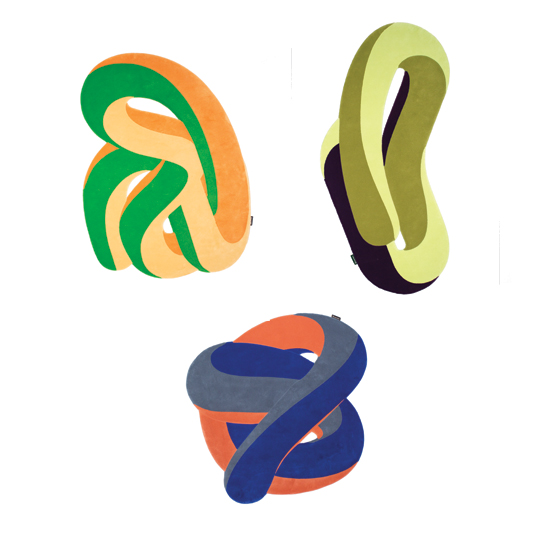 A measure which is that of feeling and perceiving, expressed by the various color combinations, and which is interrupted, like a deep breath, in the small holes which characterise each rug.