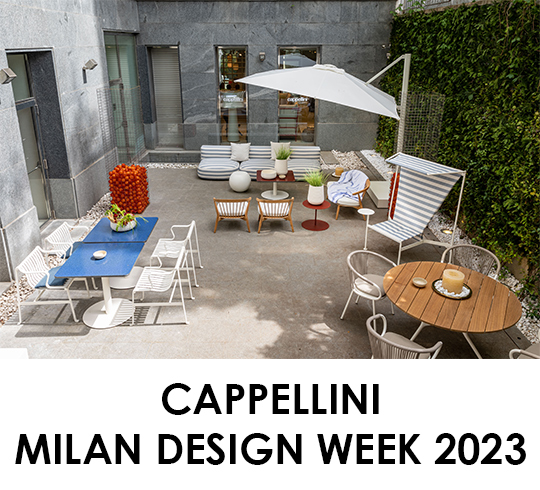 presented by

CAPPELLINI – MILAN DESIGN WEEK 2023
Published by Sugar & Cream, Friday 09 June 2023
Images and Text Courtesy of Cappellini
New Showroom and the 2023 Collection
On the occasion of 2023 Milano Design Week, Cappellini opens a new showroom in via Borgogna 8, in the very heart of Durini Design District: Spazio Cappellini Milano replaces the historic store in via Santa Cecilia introducing a brand-new concept and promoting a cultural dialog in name of freedom, starting from design.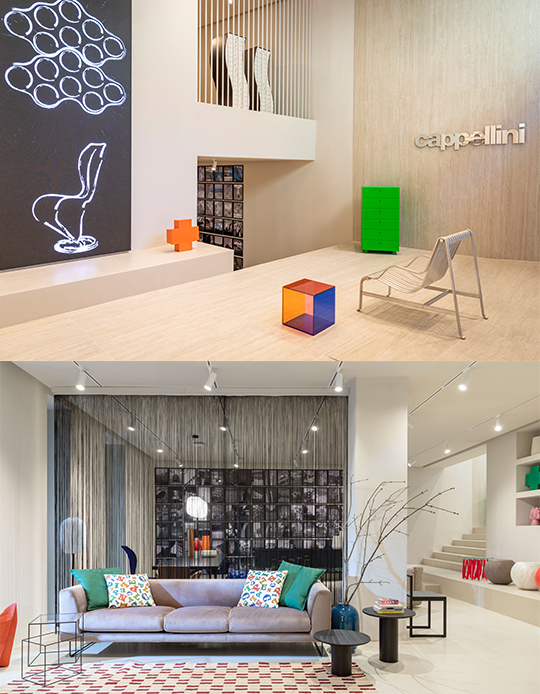 Presented by Interni Cipta Selaras
Conceived as an immersive journey, Spazio Cappellini Milano takes the visitors through a succession of different experiences characterized by a continuous cultural contamination. Inside the showroom, the past and present products of the Cappellini Collection blend with objects from all over the world, creating a unique atmosphere. The interiors, defined by a composite and eclectic look, lead to an area dedicated to open-air living, reflecting the brand's DNA: here minimalism meets maximalism, introspection gets along with brilliant enthusiasm, refinement embraces eccentricity.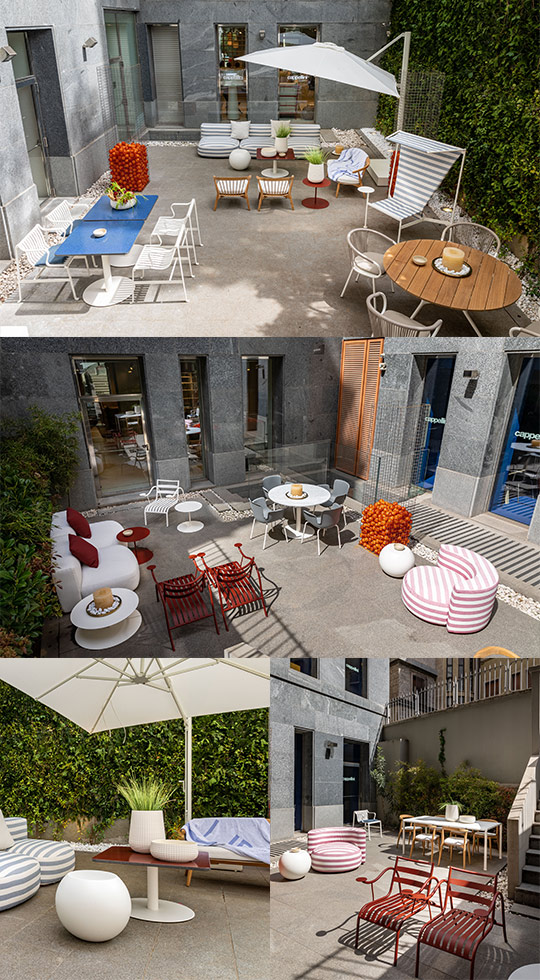 The rooms of Spazio Cappellini Milano become a travelling theatre where the visitor, rather than being a still spectator, plays the role of the main character of a unique and captivating purchase experience. "Like a theatrical scenography,  Spazio Cappellini is going to narrate different concepts, all deeply connected to the brand's essence" declared Giulio Cappellini, creator and art director of the project.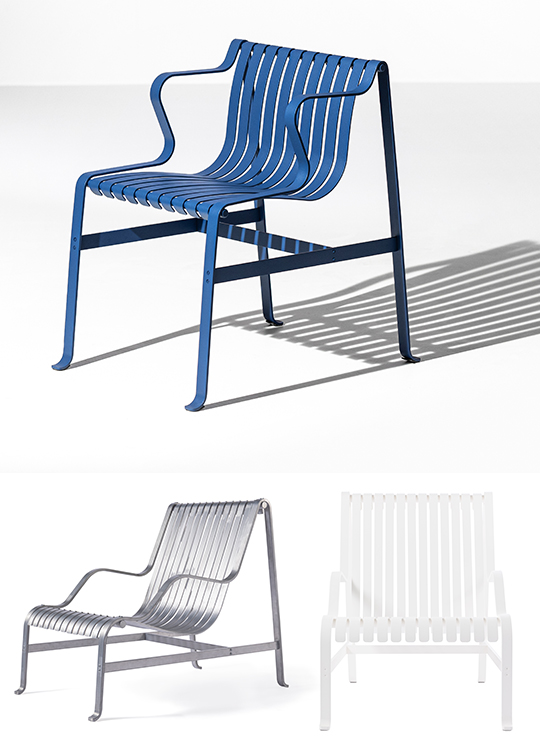 The new Spazio Cappellini Milano becomes the symbol of a one-of-a-kind story, made of iconic objects in the history of design, renowned labels and future-oriented thought.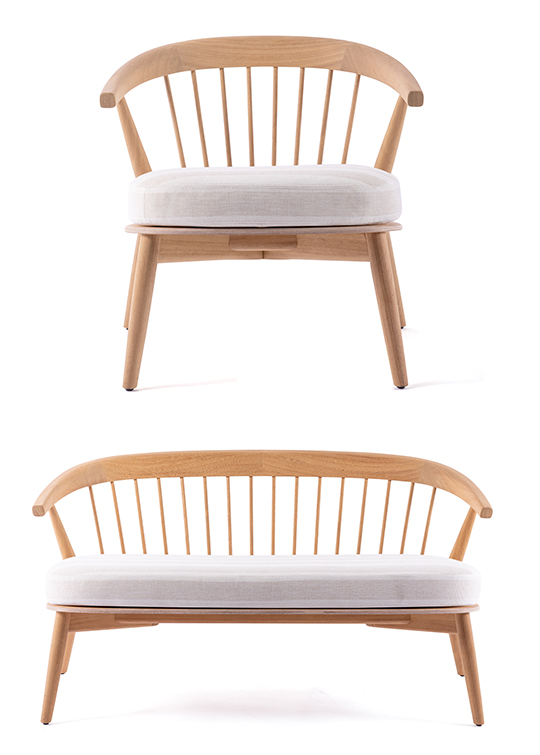 CAPPELLINI'S NEW 2023 COLLECTION
Dulcis in fundo, the new indoor collection also arrives with the Milan Design week 2023. A mix of reeditions and new pieces that confirm Giulio Cappellini's vision of living. From timeless icons, such as One Legend Table by Jasper Morrison to the new Apartment Lamp collection by Panter&Touron presented as a prototype in the floor version in 2022, it is now enriched with the spectacular wall version.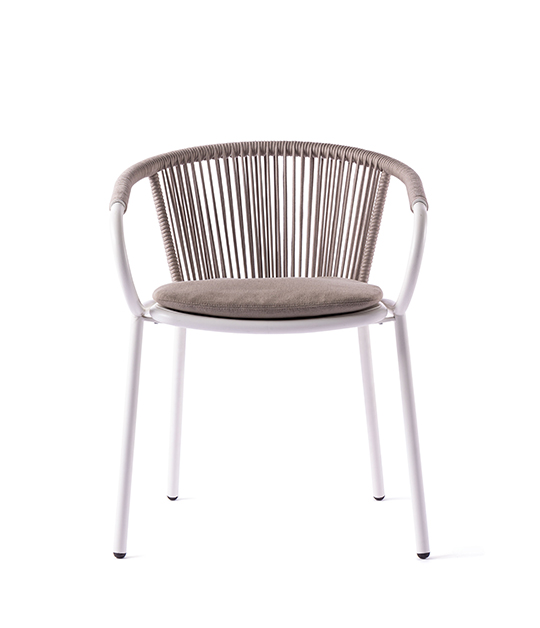 There is also Oblong +, the series of upholstered furniture by Jasper Morrison which, twenty years after its presentation, continues to be a product of great contemporaneity, today revised in the construction system and made even more comfortable.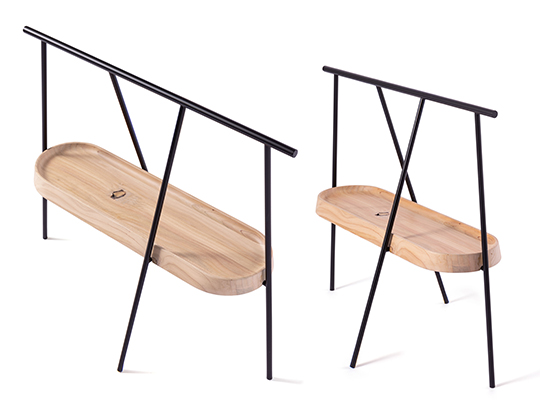 Centipede, on the other hand, is the collection of dining tables or meeting tables with a large oval top designed by Dimore Studio. An object that stands between a work of art and design.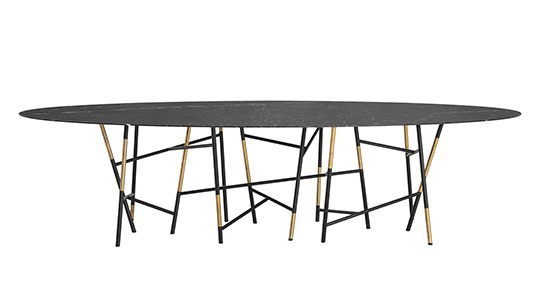 Finally, the collection of metal and wood tables Pinch by Oki Sato. Small tables that are easily movable, contemporary but well engraved in our memory. Simple but characterizing shapes for these objects that perfectly tell the extent of Japanese gestures.