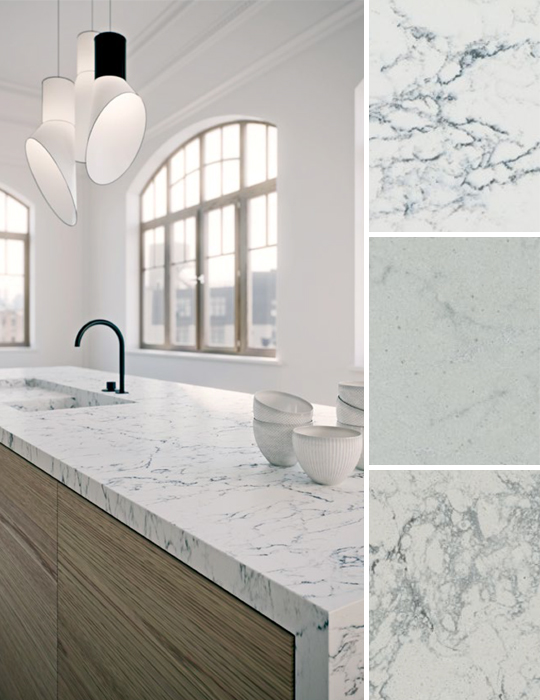 presented by

Caesarstone New Collections
Published by Sugar & Cream, Thursday 04 May 2017
More Exquisite Appearances of Natural Stone
Caesarstone hadir lewat inovasinya berupa lempengan permukaan yang digunakan untuk beragam produk seperti dinding, lantai, dan top table. Dalam Milan Design Week 2017, Caesarstone kembali meluncurkan inovasi terbaru yang memesona.
Untuk keterangan lebih lanjut mengenai Caesarstone bisa menghubungi Citatah tbk, Jakarta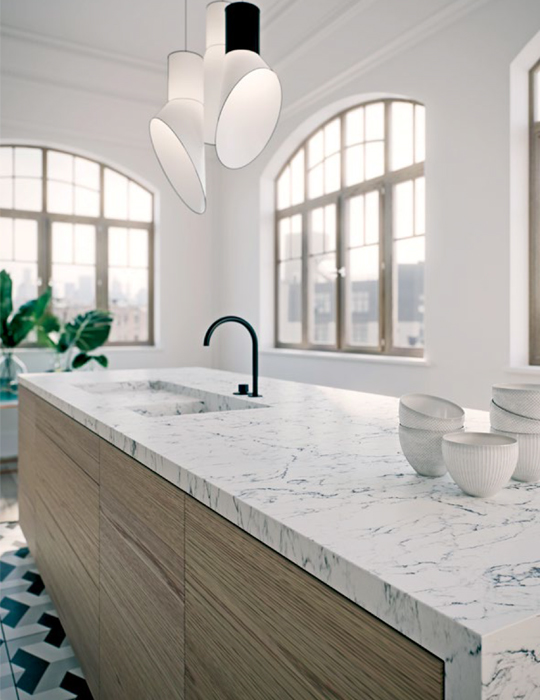 The New 2017 Supernatural colors, 5143 White Attica by Caesarstone
Quartz merupakan salah satu mineral paling kuat yang dihasilkan oleh alam. Tahan gores, noda maupun retak, quartz juga tahan terhadap temperatur yang amat tinggi maupun amat rendah. Caesarstone memanfaatkannya untuk menghasilkan permukaan yang tahan lama serta praktis, mempertahankan kualitas taktil dari batu alam, namun mengombinasikannya dengan desain dalam berbagai rupa. Sejak tahun 1987, Caesarstone telah menjadi pionir dalam pemanfaatan quartz, dan mengembangkan ribuan desain serta ratusan produk selama bertahun-tahun.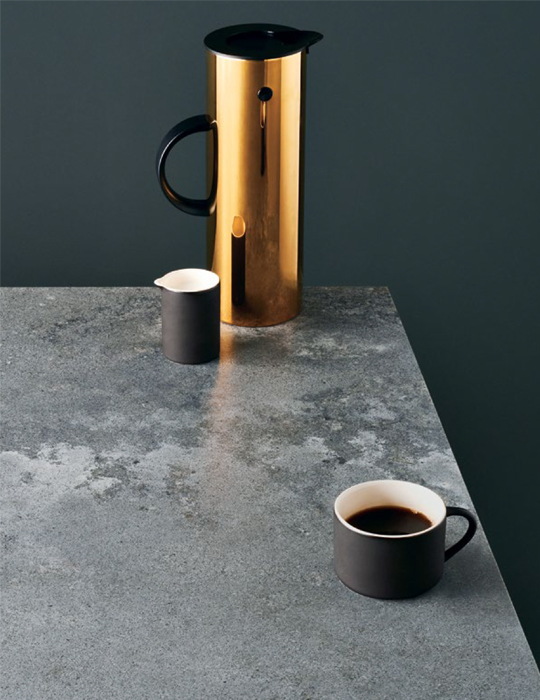 The Concrete Series, 4033 Rugged Concrete by Caesarstone
Tahun ini, Caesarstone menambahkan beberapa koleksi baru dalam Supernatural Series, yaitu 5143 White Attica, 6134 Georgian Bluffs, dan 5043 Montblanc. Tampilan batu alam nampak begitu natural, yang dipadukan dengan variasi guratan, warna-warna berani, serta tekstur yang beraneka ragam.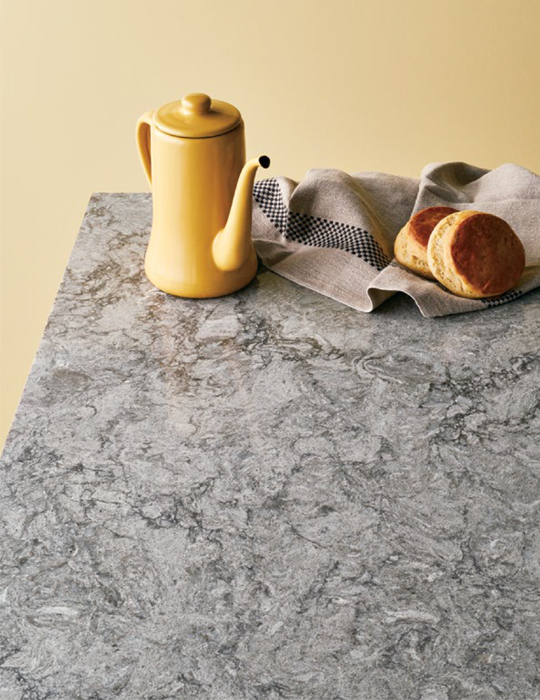 The New 2017 Granite Inspired Supernaturals, 6313 Turbine Grey by Caesarstone
Koleksi lainnya adalah 017 Granite inspired Supernaturals, yang terinspirasi dari keindahan alam. 6313 Turbine Grey dan 6046 Moorland Fog tampil menawan, dengan tekstur dan warna yang memukau.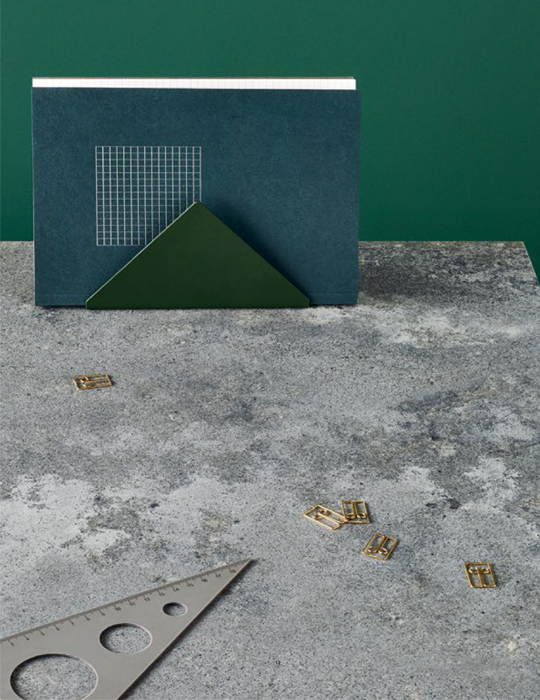 The Concrete Series, 4033 Rugged Concrete by Caesarstone
Sedangkan Concrete Series merupakan koleksi yang paling inovatif, dengan desain yang orisinil dan memadukan tren konkrit dengan kualitas Caesarstone yang tak ada duanya. Termasuk dalam koleksi ini adalah 4003 Sleek Concrete, 4004 Raw Concrete, 4033 Rugged Concrete, dan 4001 Fresh Concrete. Concrete Series mengandalkan kemiripan permukaan adukan semen yang alami dengan memperlihatkan perpaduan permukaan yang halus, kasar, mengkilat dan tidak mengkilat. (AL)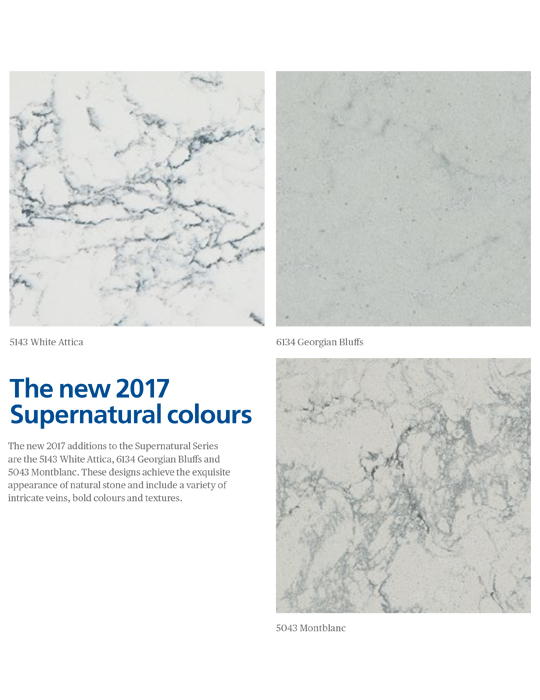 The new 2017 Supernatural colours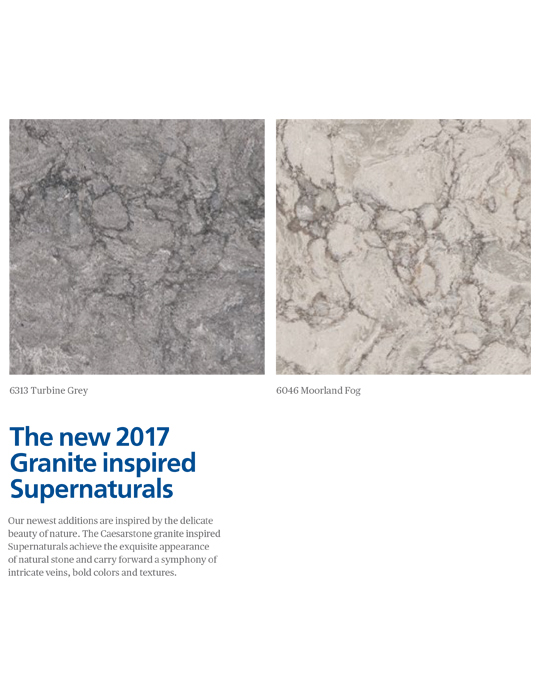 The new 2017 Granite inspired Supernaturals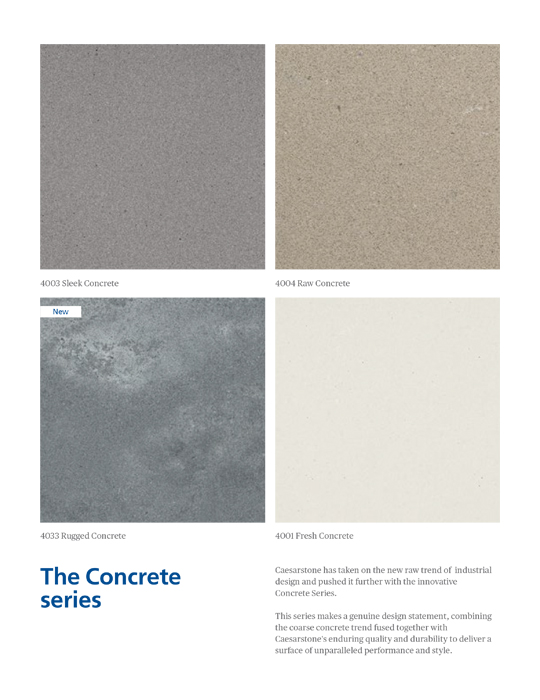 The Concrete series