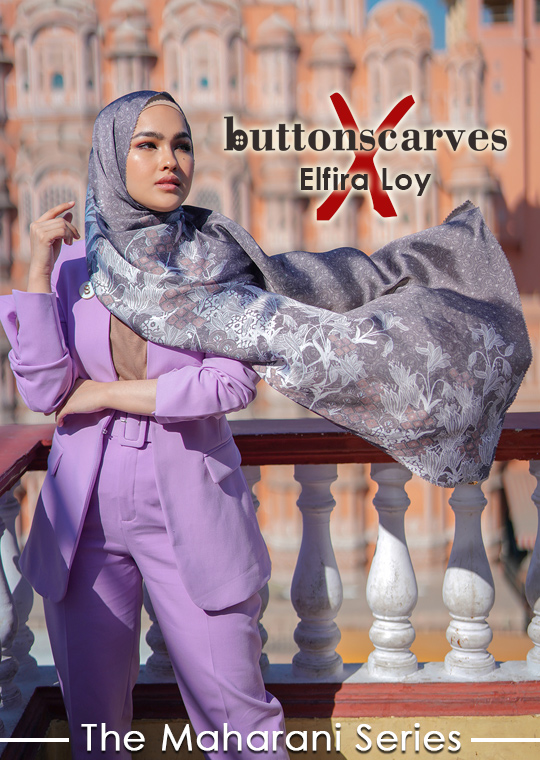 presented by

Buttonscarves X Elfira Loy – The Maharani Series
Published by Sugar & Cream, Thursday 07 May 2020
Text by Dira Rohmatun, Images Courtesy of Buttonscarves
The Collection for Ramadhan
Menyambut Bulan Suci Ramadhan ini, jenama lokal ternama Buttonscarves sekali lagi menjumpai pencintanya dengan koleksi baru. Uniknya, kali ini koleksi eksklusif Bulan Ramadhan yang diberi tajuk The Maharani Series direlease dalam press conference virtual.
Keistimewaan dari koleksi ini adalah untuk pertama kalinya Buttonscarves melibatkan kolaborasi dalam peluncuran koleksi teranyarnya, dengan menggandeng salah satu #BSLady yang juga berprofesi sebagai selebriti di negeri Jiran, Malaysia, yaitu Elfira Loy. Dan memang, pemasaran jenama ini sudah lebih dulu dikenal di Malaysia sebelum adanya kolaborasi ini. Tidak dipungkiri lagi, kolaborasi antar negara pertama ini bisa mendongkrak label ternama ini menjadi salah satu label favorit di Negeri Jiran.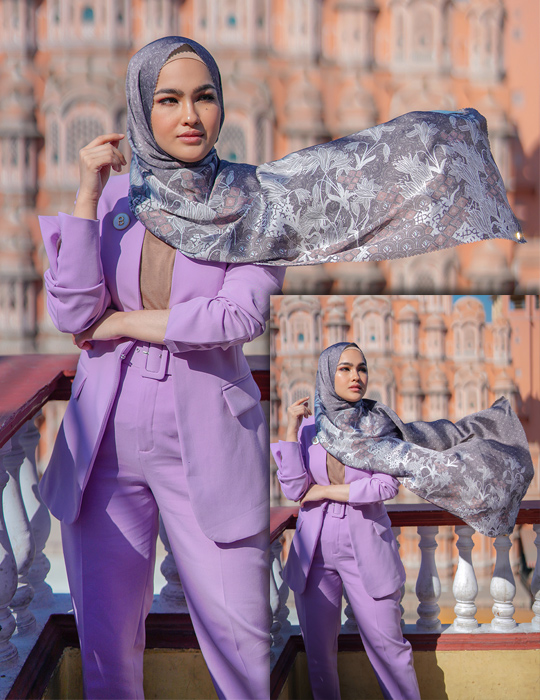 Maharani Bhura Shawl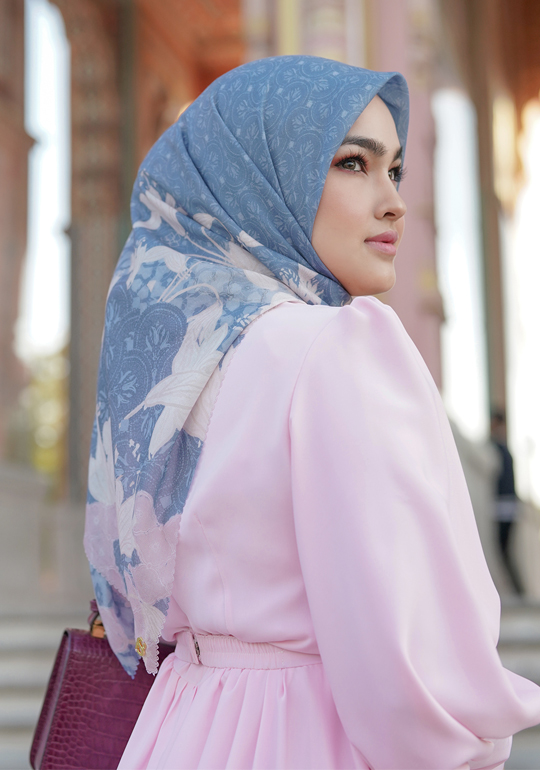 Maharani Blue
Dengan gaya modest fashion andalannya, Elfira Loy menyampaikan statement tersendiri dari apa yang Ia tampilkan. Penuh warna dan kaya akan tekstur menjadi ciri khas yang menjadikannya unik dan menonjol. Memberikan pesona daya pikat tersendiri dalam rangkaian jilbab dan mukenah, koleksi eksklusif Ramadhan kali ini. Maharani mempunyai arti Ratu Agung atau Pemimpin Wanita dari bahasa India Sansekerta. Terdapat 13 warna-warna pastel dengan motif terbaru yang terinspirasi dari salah satu kota cantik bersejarah India yaitu Jaipur. Ini bisa dilihat dari setting pemotretan koleksi yang mengambil latar sebuah istana di Jaipur. Elemen-elemen arsitektur, motif ukiran, warna-warna kota menjadi inspirasi utama dalam koleksi ini. Kenapa India? Karena nilai warisan, keindahan, dan juga bangunan megah arsitekturnya yang mendunia.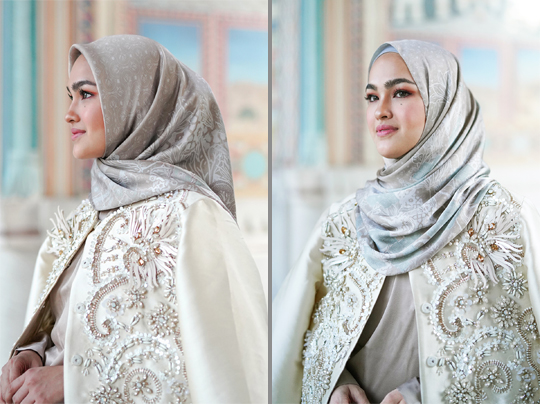 Maharani Satin Square Khaki | Maharani Twistant Khaki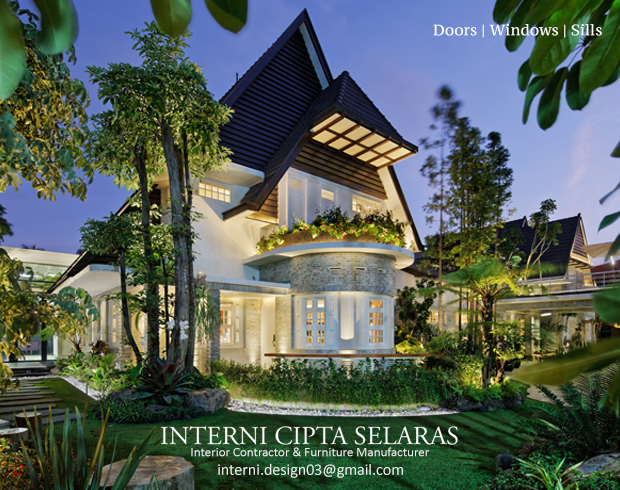 Presented by Interni Cipta Selaras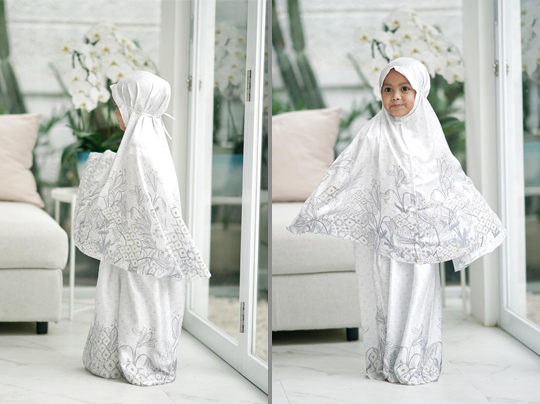 Buttonscarves Kid Prayer Robe White
Beragam warna pastel termasuk warna essssential yaitu putih dapat menyatu secara sempurna dengan busana pada saat Ramadhan maupun Hari Raya. Terlebih, koleksi ini memakai material scarf foal dan satin silk untuk memberikan kenyamanan saat memakainya. Buttonscarves X Elfira Loy – The Maharani Series sudah bisa Anda dapatkan secara eksklusif di e-commerce Tokopedia dengan harga mulai dari IDR 395.000,-.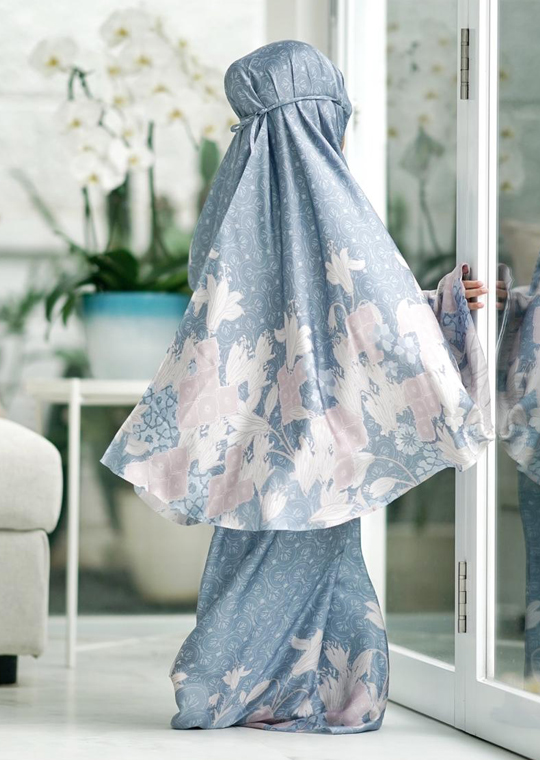 Buttonscarvese Kid Prayer Robe Blue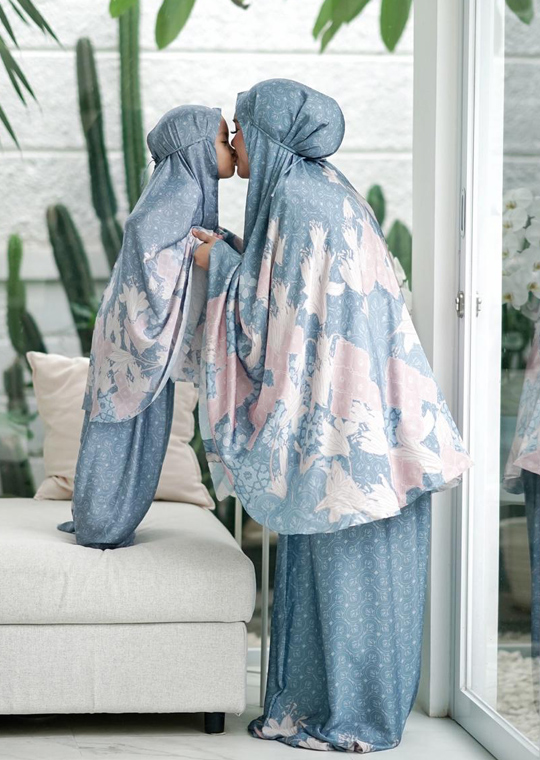 Buttonscarves Mom – Kid Prayer Robe Blue