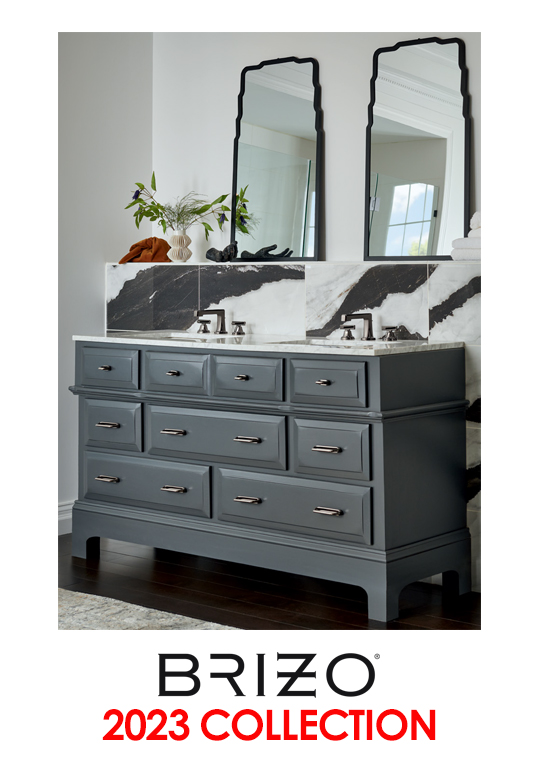 presented by

BRIZO 2023 COLLECTION
Published by Sugar & Cream, Friday 10 November 2023
Images courtesy of  Brizo®
Showcases Innovative Technology and Customizable Design
Seni bertemu teknik. Dan kemudian ada kenyataan.   Brizo® mengelevasi keseluruhan "rumah" tahun ini, seperti biasanya, dengan serangkaian inovasi baru yang dirancang untuk menginspirasi keindahan, ekspresi diri, dan kedamaian.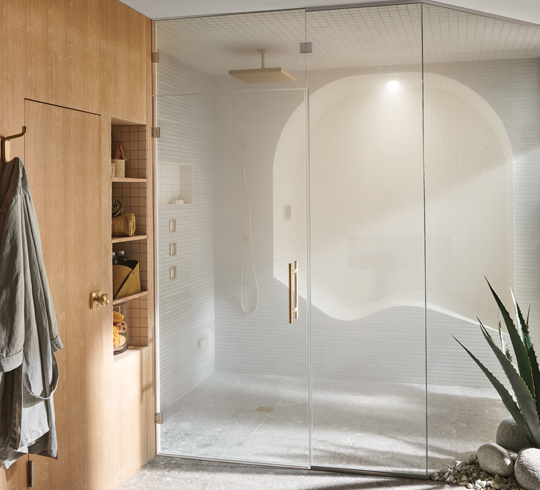 Jenama Brizo® menawarkan lini fitting kamar mandi dan dapur mewah yang berfungsi lebih dari sekadar 'menyelesaikan' ruangan, selain menciptakan atmosfer ruang yang diaplikasikan dengan Brizo®. Jenama ini mewakili kepribadian, sudut pandang, dan selera gaya Anda yang peka akan desain, keanggunan selain fungsionalitasnya.
The SensoriPlus™ Digital Shower System
A State of Innovation
Nikmati ketenangan yang tak tertandingi. The SensoriPlus™ Digital Shower System menawarkan tingkat kemewahan dan relaksasi baru. Dengan empat pengaturan pengguna yang dapat disesuaikan, audio yang imersif, dan teknologi yang diaktifkan dengan suara, Anda dapat menyesuaikan setiap aspek pengalaman mandi Anda.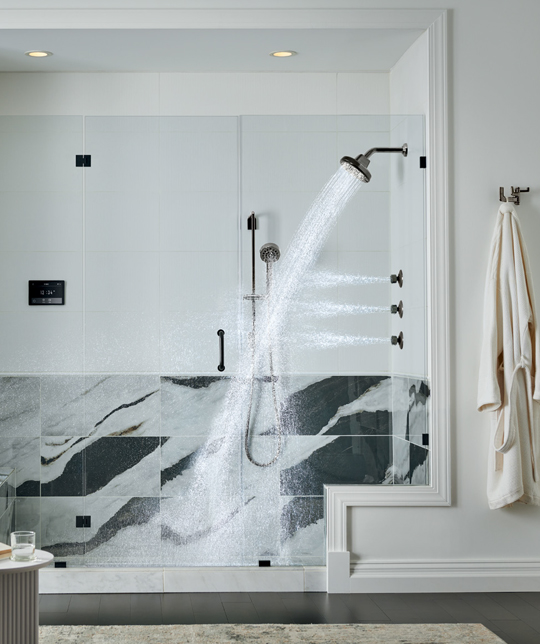 The Mystix™ Steam System
A Journey for the Senses
Sulur uap, air terjun. The Mystix™ Steam System hidup untuk memanjakan indera Anda.  Mystix™ Steam Generator, yang dilengkapi dengan teknologi modern untuk mengatur suhu, menyebarkan uap secara merata, dan mengubah ruangan Anda menjadi spa yang "menyembuhkan", dan menjadi rahasia kenyamanannya yang tak tertandingi.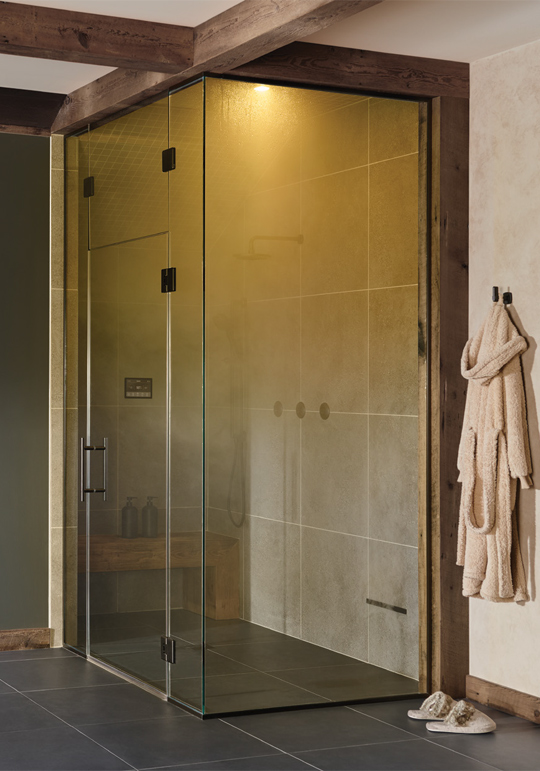 Elemental Experience
Inti dari kesederhanaan yang mewah. Anda dapat menyesuaikan mandi uap dengan dua pengayuran user dan nikmati desain inovatif dari Mystix™ Steam Generator.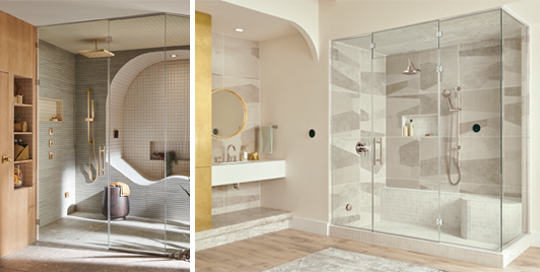 Transcendent Experience | Elemental Experience
Transcendent Experience
Dengan Transcendent Experience, Anda dapat menciptakan suasana holistik dengan menggabungkan semua manfaat Elemental Experience dengan SensoriPlus™ Digital Shower System dan seluruh rangkaian pilihan spa kami, termasuk aromaterapi, kromoterapi, dan audioterapi.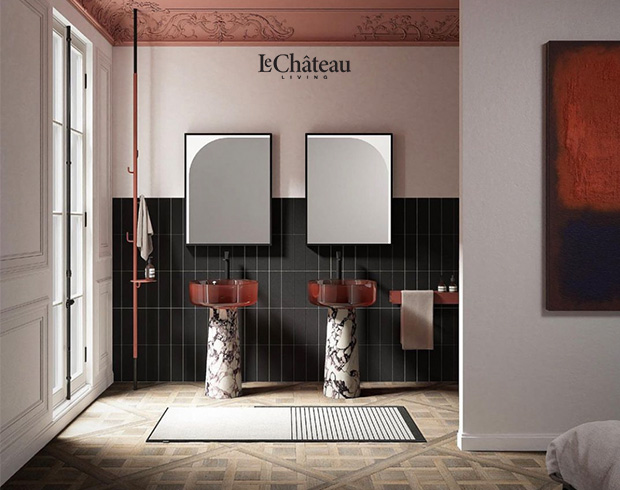 Presented by Le Chateau Living
TAILOR EVERY LAST DETAIL
Perhatian yang tak tergoyahkan terhadap detail adalah ciri utama kemewahan. Inilah sebabnya produk terbaru Brizo® menggabungkan desain cerdas ke dalam lebih banyak aspek pengalaman mandi.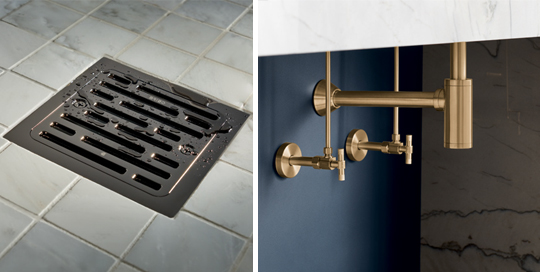 Shower Drains | Decorative Sink Fittings
Shower Drains
Square dan Round 4″ Shower Drains  melengkapi koleksi  Essential™ Shower Series dan Brizo® Bath Collection, sehingga memungkinkan lebih banyak pilihan desain.
Decorative Sink Fittings
Lengkapi tampilannya dengan p-traps, bottle traps, supply lines,  dan bath drains dengan sentuhan akhir yang serasi.
GREAT MINDS THINKS UNALIKE
Jason Wu for Brizo™ Kitchen Collection berfokus pada kesederhanaan. Minimalismenya yang berani menjadi lebih memukau dari sebelumnya dengan Semi-Professional Kitchen Faucet, Wall Mount Pot Filler, Instant Hot, dan Beverage Faucet. Semi-Professional Kitchen Faucet baru mengelevasi pilihan dapur imajinatif dengan memberikan contoh penyesuaian Jason Wu for Brizo™ Kitchen Collection yang tak tertandingi untuk Brizo™ Kitchen Collection dan dibuat dengan mempertimbangkan kenyamanan individu. Keran ini, tersedia dalam warna Matte White dan Matte White/Brilliance® Polished Nickel, memadukan fashion luar biasa dengan performa kuliner yang unggul. Setiap garis dan kurva yang disetel dengan tepat menunjukkan desain dan keahlian yang memiliki tujuan; keran memperluas alternatif untuk dapur kelas profesional tanpa mengorbankan bakat. Faucet ini dilengkapi dengan MagneDock® Technology dan Touch-Clean®, dan bekerja bersama dengan teknologi opsional SmartTouch® dan VoiceIQ™.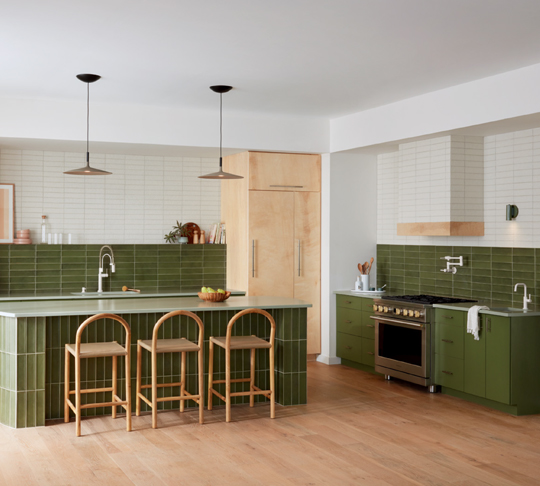 FAMILIAR SILHOUETTES, NEW COMPLEXITY
Dengan setiap hasil akhir baru, muncul tingkat kehalusan baru. Dengan perluasan akhir tahun ini, tiga koleksi Brizo® yang paling bernilai mendapatkan kedalaman dan nuansa.
Invari® Bath Collection
Invari® Bath Collection menentang kategorisasi. Hasil akhir yang melakukan hal yang sama. Penjajaran di 'jantung' Invari® Bath Collection diwujudkan oleh lapisan akhir Brilliance® Polished Nickel. Tersedia pada Februari 2023.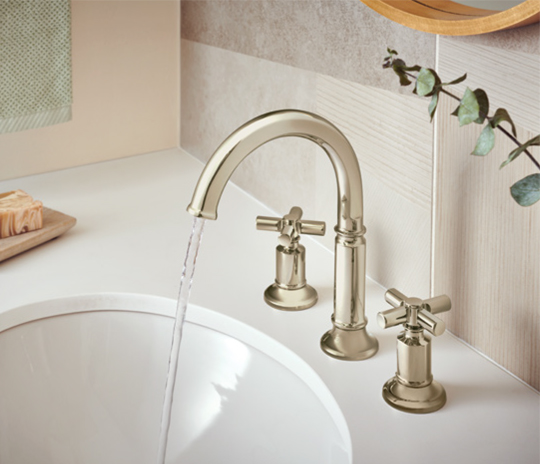 Rook® Kitchen Collection
Rook® Kitchen Collection sejuk dan nyaman. Dipoles, namun tidak dapat diklasifikasikan. Warna finishing Brilliance® Polished Nickel yang selalu berubah meningkatkan estetika buatan tangan Rook® Kitchen Collection. Tersedia pada musim dingin tahun 2023.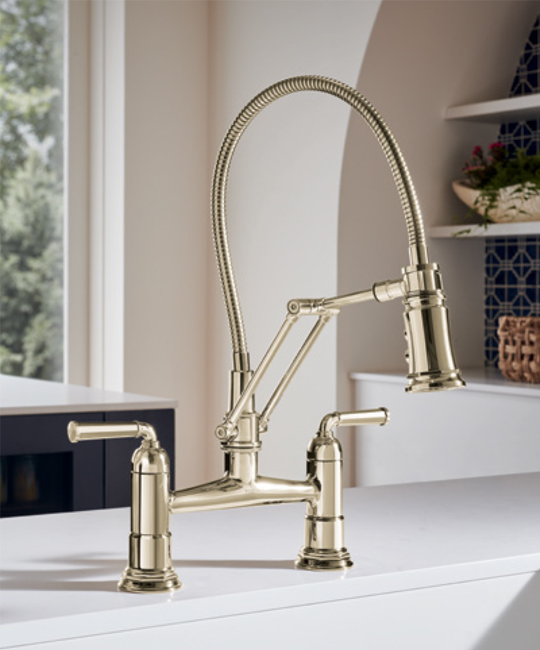 Levoir® Bath Collection
Levoir® Bath Collection adalah sebuah misteri yang menarik, dengan warna yang berani. Daya tarik Levoir® Bath Collection dielevasi dengan warna mencolok dari finishing Brilliance® Black Onyx. Tersedia pada bulan Maret 2023.