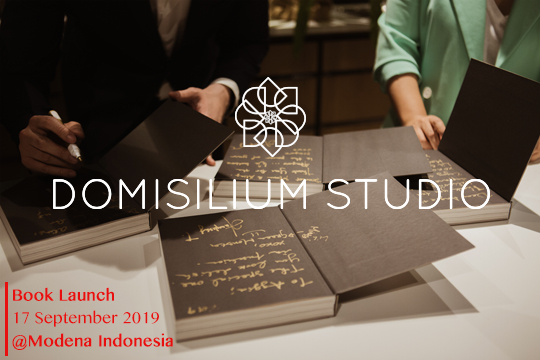 presented by

Book Launch – Domisilium Studio: A Decade of Design Wanderlust
Published by Sugar & Cream, Monday 14 October 2019
Text by Dinda Bestari, Image courtesy of Simpul
17 September 2019 @Modena Indonesia – The Launching
Proud of Domisilium Studio! Setelah mengadakan media gathering soft launching dan studio tour di hadapan para jurnalis pada 10 September 2019 lalu di Ruang Dua Sembilan, Tomang Jakarta, Domisilium Studio  sukses merayakan peluncuran buku perdananya bertajuk Domisilium Studio: A Decade of Design Wanderlust, di Modena Indonesia, Jakarta, 17 September 2019 lalu. Kemeriahan peluncuran buku dihadiri oleh segenap para undangan yang terdiri dari para desainer, kontraktor, selebriti, pemilik butik furnitur dan kalangan umum lainnya.
Buku ini bukan selebrasi  puncak pencapaian kreativitas mereka, melainkan lebih memaparkan jejak rekam perjalanan karir mereka yang identik dengan semangat desain yang  eklektik dan fun.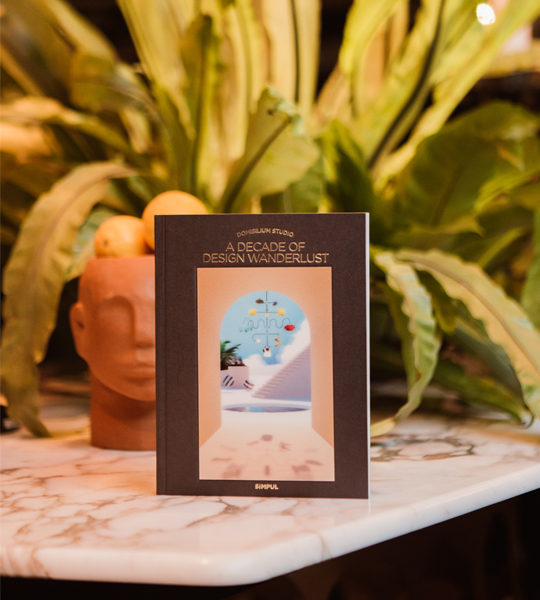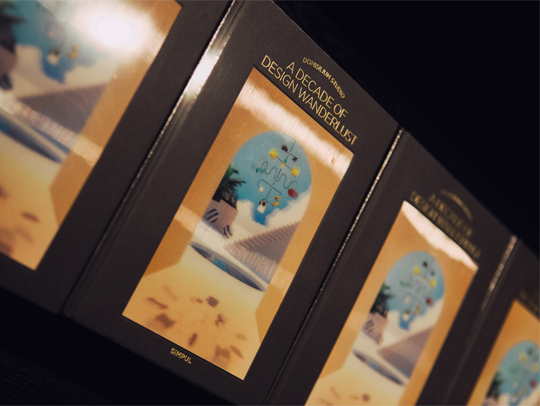 Modena Indonesia termasuk salah satu proyek desain interior yang digarap oleh Domisilium Studio. Acara peluncuran buku tersebut dilanjutkan dengan anniversary dinner yang bertujuan untuk lebih mengenal lebih dekat profil kedua desainer Santi Alaysius dan Hamphrey Tedja, bagaimana mereka  berjuang dari nol  hingga sukses seperti sekarang dan akhirnya mampu mempertahankan mereka selama 10 tahunnya tidaklah mudah. Dan menceritakan lebih mendalam keterlibatan atau kolaborasi dengan sejumlah nama ternama, seperti Erastus Radjimin (Artotel Indonesia), Hermawan Tanzil (Leboye), Lala Bohang (seniman & penulis), hingga Eames Demetrios (Direktur Eames Office).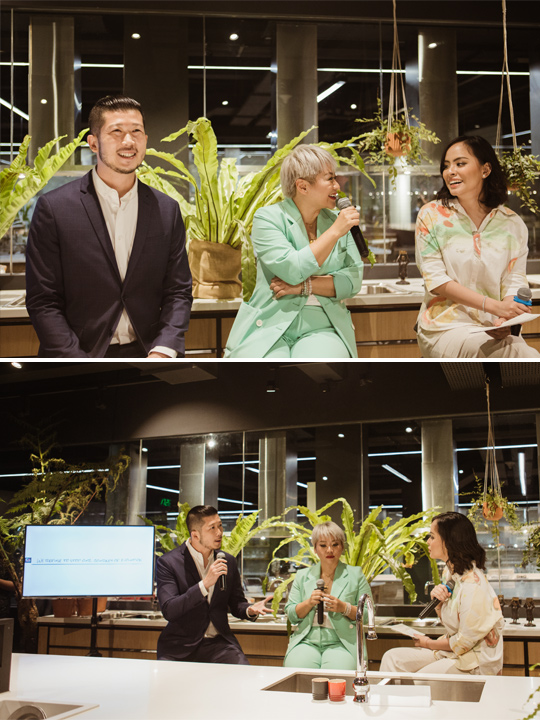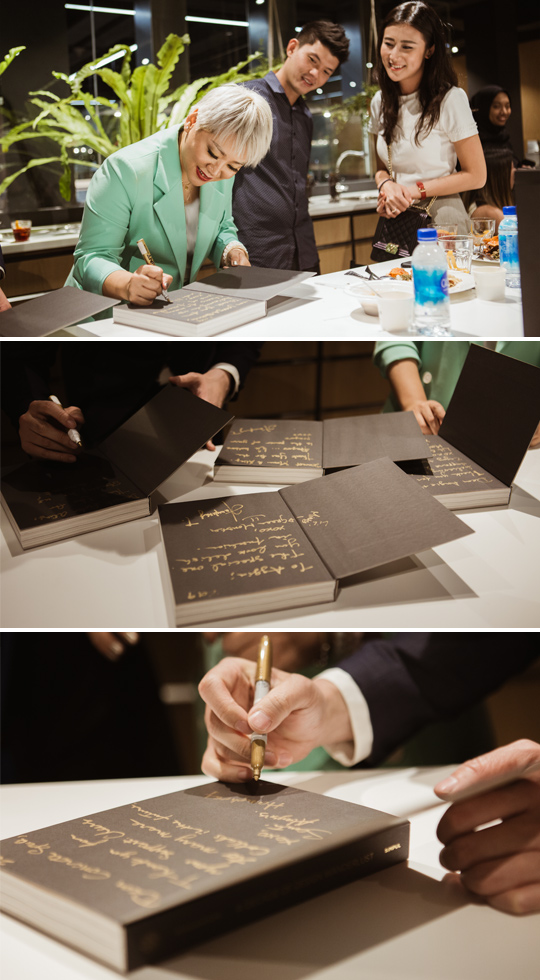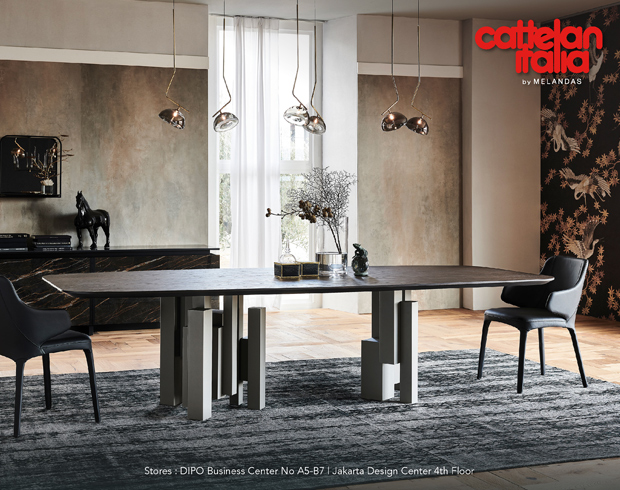 Presented by Melandas Indonesia
Dikenal lewat ekspresi desain yang vibran, buku ini menghadirkan 16 portofolio yang memukau dan mengungkapkan bagaimana Domisilium Studio berevolusi dan keluar dari zona nyamannya, serta berani mengekspresikan garis-garis yang lebih monokrom dan elegan, tanpa meninggalkan karakter quirky dan fun-nya. Simak lebih lanjut karya-karya gemilang Domisilium Studio melalui buku yang didesain apik ini.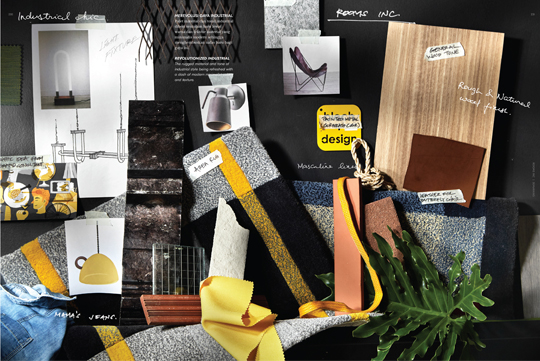 Rooms Inc Moodboard_Domisilium Book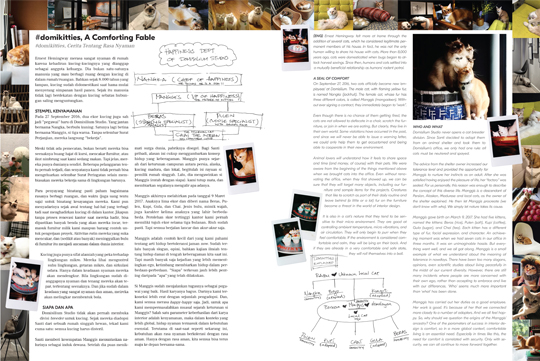 Domi Kitties_Domisilium Book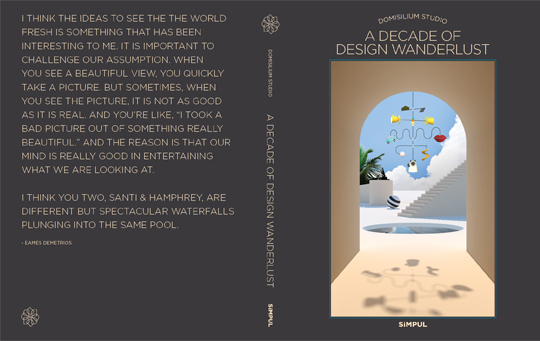 Cover Domisilium Studio A Decade of Design Wanderlust