Bonaldo – Preview 2018
Published by Sugar & Cream, Monday 09 April 2018
Text by S&C, Images courtesy of Bonaldo
Preview Salone del Mobile 2018
Bonaldo, Italia turut merilis preview koleksi terbarunya untuk ajang pesta desain bergengsi dunia Salone del Mobile 2018, Milan bulan April ini.
Memperkenalkan bentuk geometris, warna dan material baru, produsen furnitur ternama Bonaldo akan menyanjikan koleksi 2018 dalam ruang pameran yang digarap oleh arsitek Mauro Lipparini.
Fokus pada cetak birunya yaitu "Bonaldo total living"  yang dinamis dan kemitraan dengan talenta muda maupun desainer ternama, serta menjajaki kecendrungan tren, Bonaldo akan menampilkan meja, kursi, tempa tidur, aksesoris, sofa dan lainnya yang berkarakter dinamis.
Salone del Mobile  : Hall 5, Booth F01 / F05
Berikut adalah sebagian dari  koleksi terbaru tersebut :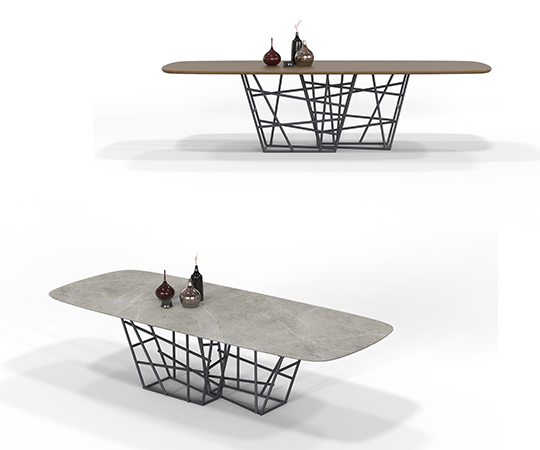 TANGLE table designed by Dondoli e Pocci
Terinspirasi dari alam yaitu hanyutnya dahan dan batang yang terajut dengan sendirinya di tepi sungai menjadi kekuatan yang tercipta secara alamiah.
Kompleksitas struktur meja Tangle ini terjalin dari pipa yang dirajut menjadi menjadi struktur yang kokoh yang kemudian dipertemukan dengan bentuk geometris sederhana alas meja. Opsi alas meja tersedia : kayu, gelas dan bahkan keramik.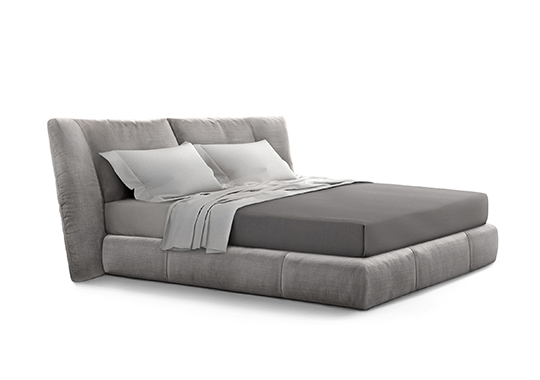 YOUNIVERSE bed designed by Mauro Lipparini
Sebuah tempat tidur yang dirancang dengan tingkat kelembutan maksimum melalui busanya maupun bentuk sudutnya yang membulat. Tingkat kelembutan dirancang untuk memaksimalkan faktor kenyamanan tidur. Jahitan secara vertikal pada dasar maupun headboard ranjang ini, bagian dari karakter istimewa dari Bonaldo dalam mencerminkan pekerjaan upholstery-nya yang halus. Tersedia tanpa opsi laci-laci penyimpanan.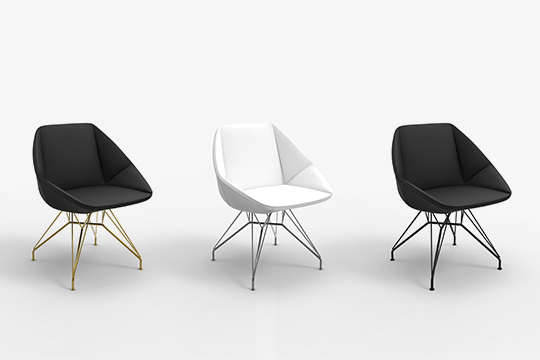 STONE armchair designed by Fabrice Berrux
"I have always been inspired by those impromptu seats you find in nature, when you go for a long walk", explains designer Fabrice Berrux. "Sometimes it's a tree trunk, others simply a smooth rock. This is exactly the spirit I embraced when I came up with the design of the Stone armchair".
Inspirasi alam cukup jelas dalam siluet kursi STONE ini : kesatuan  utuh dari sandaran ke alas duduk hingga alas lengan. Kesatuan utuh ditopang melalui alas kaki terbuat dari metal ataupun ash-wood dengan opsi bisa diputar (swivel).