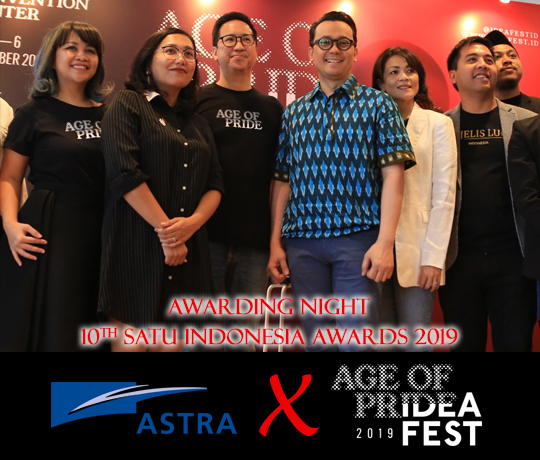 presented by

Astra X IdeaFest – Spread The Inspiration of Young People
Published by Sugar & Cream, Friday 23 August 2019
Text by Dira Rohmatun, images courtesy of Astra
Awarding Night 10th SATU Indonesia Awards 2019
Astra tak henti-hentinya menyebarkan inspirasi lewat anak muda yang membanggakan bagi bangsa melalui program Semangat Astra Terpadu Untuk (SATU) Indonesia Awards 2019. Mengikuti semangat tersebut, Astra berkolaborasi kembali bersama IdeaFest dalam rangka memperingati hari Sumpah Pemuda yang jatuh pada 28 Oktober 2019.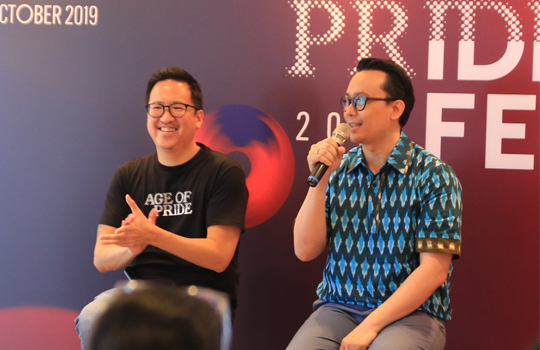 Boy Kelana Soebroto and Ben Soebiakto
Dalam acara tahunan IdeaFest yang ke-8 dengan tema Age of Pride, program SATU Indonesia Awards yang telah berusia satu dasawarsa ini akan memberikan apresiasi kepada anak muda yang telah berkontribusi di lima bidang, yaitu Kesehatan, Pendidikan, Lingkungan, Kewirausahaan, dan Teknologi serta kategori Kelompok pada Awarding Night 10th SATU Indonesia Awards 2019 yang diadakan pada 4 Oktober 2019, dengan jumlah pendaftar yang meningkat 31% menjadi 8.654 dibandingkan pada tahun sebelumnya yang berjumlah 5.961.
"Tema IdeaFest 2019 sejalan dengan goal Astra untuk menjadi Pride of The Nation. Kami pun juga merasa bangga bahwa banyak sekali pemuda yang memperjuangkan hal baik bagi sekitarnya tanpa memikirkan diri mereka sendiri. Program SATU Indonesia Awards hadir untuk memberikan penghargaan bagi mereka yang bekerja tanpa lelah di dalam gelap. Kami berharap, melalui program ini, akan ada semakin banyak anak muda Indonesia yang muncul dengan gebrakan-gebrakan positifnya, membuat perubahan bagi Indonesia," ujar Presiden Direktur Astra, Prijono Sugiarto.

Program yang telah berjalan sejak 2010 lalu ini telah memberikan penghargaan kepada 53 sosok generasi muda yang tak kenal lelah bekerja dan terus menebar manfaat bagi sekitarnya di seluruh penjuru nusantara. Mereka, yang tak hanya berprestasi namun juga memiliki semangat jiwa sosial yang tinggi.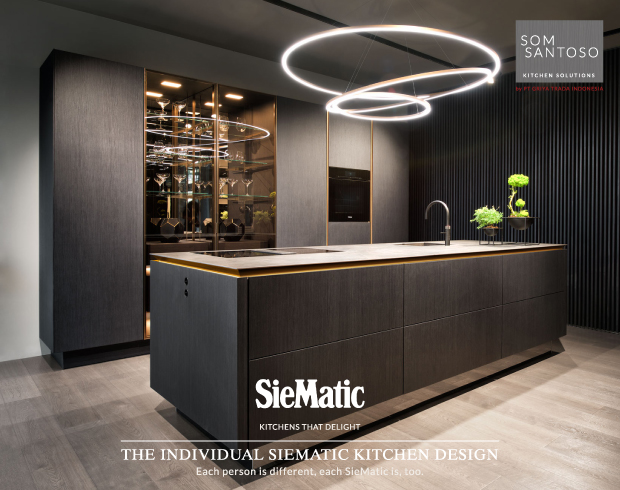 Presented by Som Santoso
Nantinya, di acara IdeaFest yang berlangsung selama empat hari ini, juga turut menghadirkan sejumlah penerima penghargaan SATU Indonesia Awards 2018 yang menjadi narasumber bersama Head of Corporate Communications Astra, Boy Kelana Soebroto dan Dian Sastrowardoyo yang menjadi juri tamu di 10th SATU Indonesia Awards 2019 dalam sesi agenda Bincang Inspirasi yang disajikan pada 5 Oktober mendatang.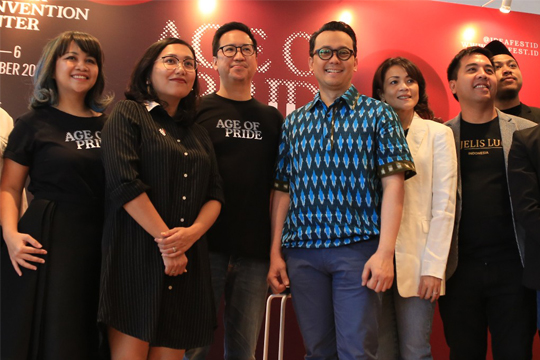 Selain itu, festival kreatif terbesar di Indonesia ini akan menghubungkan para komunitas kreatif dan membawa para peserta untuk bertemu langsung kepada tokoh kreatif lintas industri skala nasional maupun internasional untuk mendapatkan inspirasi langsung dari para pakarnya. Ratusan profil kreatif pun ikut ditampilkan dalam sejumlah sesi yang dimulai pada 3 – 6 Oktober 2019 di JCC, Senayan, Jakarta.